Awakenings: A Virtual Concert with Ali Sethi, Mesut Kurtis & Omar Offendum
Date/Time
Date(s) - 11/14/2020
8:00 pm - 11:00 pm
Categories
Cost:
$0 USD
Contact Person:

Email:

Website:
https://www.eventbrite.com/e/awakenings-a-virtual-concert-with-ali-sethi-mesut-kurtis-omar-offendum-tickets-116628102795?aff=ebdssbonlinesearch
Phone:

Organization:
Risala Foundation

Awakenings – Join us for a night of recitations and reflections from three masters, inspired by the immaculate Islamic tradition. 8pm – 11pm EDT
About this Event
Risala Foundation cordially invites you to a global night of recitations and reflections, featuring three prominent artists.
2020 has taken a toll on the soul – join us as we lose ourselves in the echoes of the past using voices of today, reminding our souls of its true origins and elevating it, regaining its true purpose and presence – Unity.
We are honored to have three artists who have dedicated their talents to art with a higher purpose.
You will be joined with friends and families across the world for Awakenings – moments of spiritual openings intepreted by the artists using South Asian, Turkish, Syrian and American influences.
Ali Sethi is a Pakistani singer, composer, feature writer, and novelist. He has performances on Coke Studio that have built his reputation as a versatile artist who can combine East and West, classical and contemporary.
Mesut Kurtis is a world-renowned performer of nasheeds . His beautiful, powerful, and passionate voice is now world famous. Mesut is a gifted multi-linguist, fluent in five languages, and this is wonderfully portrayed in his first nasheed album: Salawat, which features songs that beautifully and seamlessly combine Arabic, Turkish, and English.
Omar Offendum is a Syrian-American rapper / poet living in Los Angeles. Known for his unique blend of Hip-Hop & Arabic poetry, Omar has been featured on prominent world news outlets, lectured at a number of prestigious academic institutions, collaborated with major museums & cultural organizations, and helped raise millions of dollars for various humanitarian relief groups.
Seats are limited. Event will be on Zoom. Tickets are $25 per link. A portion of proceeds will be donated to humanitarian relief causes worldwide.
About Risala Foundation
Risala Foundation is dedicated to the arts, inspiratio and education. Since 2008, we have hosted leading thinkers, activists and artists. Our goal is to present the best of the Islamic tradition to a contemporary audience.
Learn more: https://www.facebook.com/risalafoundation or www.risala.org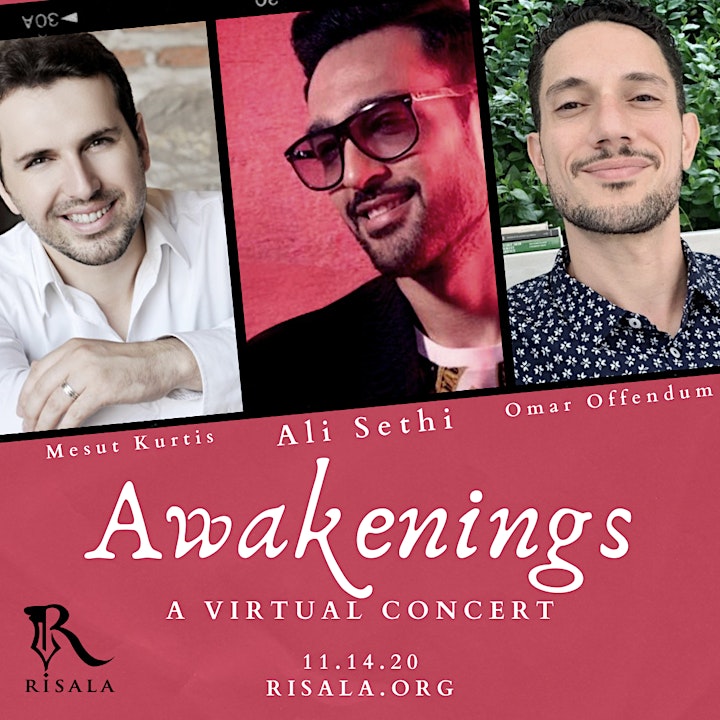 Map Unavailable