Bedouine Concert
Date/Time
Date(s) - 06/03/2022 - 06/04/2022
9:00 pm - 12:00 am
Location
The Chapel
Categories
Cost:
20 USD
Contact Person:

Email:

Website:
https://www.eventbrite.com/e/bedouine-tickets-213367346477
Phone:

Organization:


(((folkYEAH!))) Presents Bedouine at The Chapel
About this event
$20 advance / $22 day of show
COVID POLICY FOR THIS SHOW PER THE ARTIST'S REQUEST: Proof of vaccination or negative test (within 48 hours) is required for entry.
Bedouine, a gallicized riff on bedouin, the nomad, the wanderer. Anyone can assume such a name, but Azniv Korkejian has an experience of what it means, the type of ground it covers. "Moving around so much caused me at some point to feel displaced, to not really belong anywhere and I thought that was a good title." Her development was shaped by political landscapes and family opportunities, her adult life patterned by paths of her own. Born in Aleppo, Syria to Armenian parents, Korkejian spent her childhood in Saudi Arabia, moving to America when her family won a Green Card lottery. They settled in Boston, then Houston, but she split for L.A. as soon as she could. A casual offer to stay on a horse farm took her to the rolling hills of Lexington, Kentucky, followed by a year in Austin, and a trip east to Savannah for a degree in sound design. Returning to L.A., she discovered a close-knit community of musicians in Echo Park that started to feel like home. Maybe America is just a highway that leads back to L.A.
Korkejian works with sound professionally, in dialogue editing and music editing, a slice of Hollywood's sprawling industry. She never set out to be a singer in L.A., taking a zen approach to that part of her life, thinking that if it happens, it happens. "I just kept meeting the right people, who were professional musicians, and even though they were going on these big legitimate tours, they were still coming back to this amazing small scene, still demoing at home, and I immediately felt welcomed to join in on that. L.A. actually made me less jaded." One day she walked into the studio of bass player / producer Gus Seyffert (Beck, Norah Jones, The Black Keys) to inquire about portable reel-to-reel tape machines and ended up cutting "Solitary Daughter in a first take. So they began another kind of journey.
Bedouine has a sound. Sixties folk meets seventies country-funk with a glimmer of bossa nova cool. Lithe guitar picking and precise lyrical excursions. That mesmerizing voice and phrasing. Working on around thirty tracks over three years, with contributions from a remarkable cast of players like guitarist Smokey Hormel (Tom Waits, Joe Strummer, Johnny Cash), Seyffert and Korkejian brought a selection of ten songs to Richmond, Virginia. She specifically sought out Spacebomb, approaching Matthew E. White after a show in L.A. He remembers listening to the song she sent over and over, on and off the road, "'One of These Days' became our alarm when we woke up for almost all of that tour." Anticipating this future collaboration, the tracks were created with breathing room for the Spacebomb touch and Trey Pollard's sinuous symphonic arrangements. Back in California, Thom Monahan (Pernice Brothers, Devendra Banhart, Vetiver) brought all the elements together in a masterful final mix.
Eschewing notions of nomadic chic, Bedouine represents minimalism motivated by travel, paring down and paring down until only the essential remains. Her music establishes a sustained and complete mood, reflecting on the unending reverberations of displacement, unafraid to take pleasure along the way. At the end of "Summer Cold" Korkejian composed an interstitial piece to recreate the sounds of her grandmother's street in Aleppo. Partly due to America's role in destabilizing Syria, this sonic memory is the only way to return to her birthplace. Worlds that have been lost might only be accessed through a song, in a line or a melody or a trace of tape, but they must be looked for in order to be found, so she wanders on.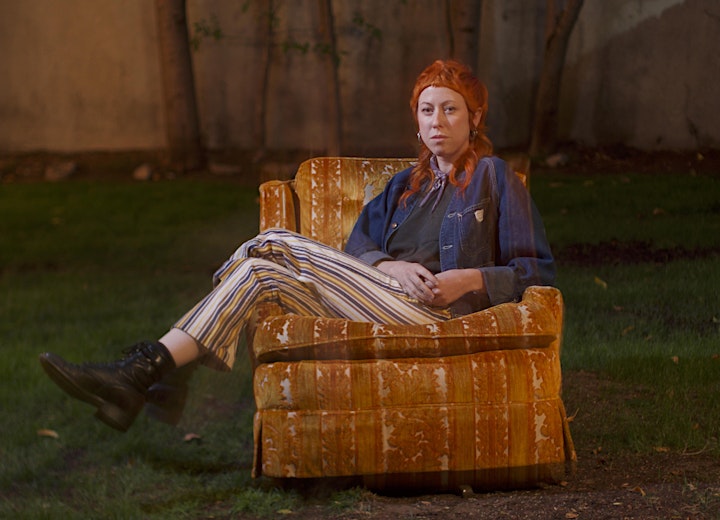 Geist feels like a window – or a mirror – into possibilities of the self and beyond. Shannon Lay's new album is tender intensity, placeless and ethereal. It exists in the chasms of the present — a world populated by shadow selves, spiritual awakenings, déjà vu, and past lives.
Lay tracked vocals and guitar at Jarvis Tavinere of Woods's studio, then sent the songs out to multi-instrumentalists Ben Boye (Bonnie Prince Billy, Ty Segall) in Los Angeles and Devin Hoff (Sharon Van Etten, Cibo Matto) in New York; trusting their musical instincts and intuition. She then sent those recordings to Sofia Arreguin (Wand) and Aaron Otheim (Heatwarmer, Mega Bog) for additional keys, while Ty Segall contributed a guitar solo on "Shores."
As a whole, Geist is both esoteric and accessible. There's the concise, pared-back cover of Syd Barrett's tilt-a-whirl-esque "Late Night," while "Rare to Wake," inspired by Dune, is existential and meditative, a circular guitar riff looping at the core of it. "Awaken and Allow," is ancient-feeling and mainly a cappella, its melody channels her deep Irish roots, a moment of reflection, before a drop happens — its intensity mirroring the anticipation and anxiety that come with taking the first step to accepting change for yourself.