Campus Conversations: Medieval Islamic Medicine
Date/Time
Date(s) - 04/15/2021
3:00 pm - 4:30 pm
Categories
Cost:
free USD
Contact Person:

Email:

Website:
https://www.eventbrite.com/e/campus-conversations-medieval-islamic-medicine-tickets-148073928105?aff=ebdssbonlinesearch
Phone:

Organization:


ONLINE!
Join Dr. Nassima Neggaz as she discusses Medieval Islamic Medicine as the missing link between Ancient Greece and the European Renaissance.
About this Event
What is Islamic medicine, and why has it been instrumental in the formation of modern Western medicine? This talk will take you from the origins of Islamic medicine, and its roots in ancient Greece, to the Islamic Golden Age of Abbasid Baghdad in the 9th-13th centuries. We will examine how the early medical knowledge of the ancient Greeks was translated, adapted, and transformed in the Islamic world during the medieval period, before being introduced to Europe and leading to the Renaissance. I will be using maps to demonstrate the travel of knowledge and ideas, and showcase the multiplicity of people who partook in this enterprise, including Muslim, Christian, and Jewish physicians and scientists in Baghdad. I will present examples of some of the key physicians of the period, their medical contributions, along with short extracts from their works. This talk will give you a taste of the richness of the Islamic medieval source material.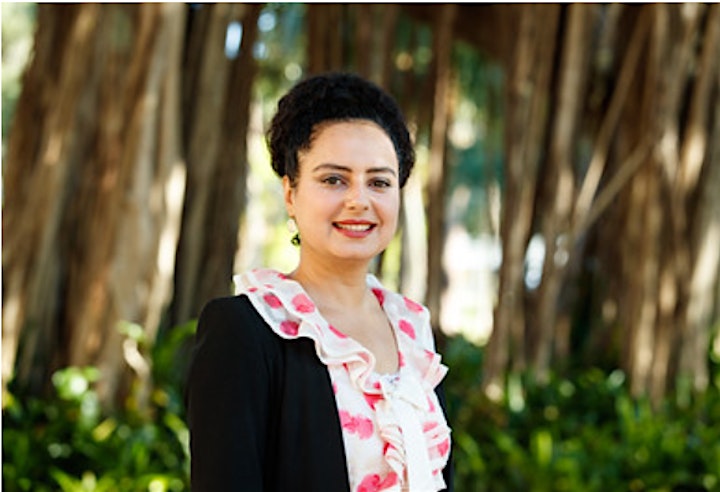 Nassima Neggaz is an Assistant Professor in Islamic Studies and Religion at New College Florida, Sarasota. She holds a Ph.D. in Arabic and Islamic Studies from Georgetown University; a master's degree in Arab Studies (Politics) from Georgetown's Center for Contemporary Arab Studies; and another master's degree in Political Science from the Institut d'Etudes Politiques de Paris. Prior to coming to Florida, she taught Islamic Studies and History at the University of Cardiff and the University of Oxford (UK). She was also a Postdoctoral Fellow at the Middle East Institute in Singapore.
Support for this event was provided by a grant from the Andrew W. Mellon Foundation.
Map Unavailable