ELITE NETWORK CLUB MOROCCO
Date/Time
Date(s) - 09/25/2021
8:00 pm - 10:00 pm
Categories
Cost:
11.37 USD
Contact Person:

Email:

Website:

Phone:

Organization:
Global Empowerment Women Summit

THIS IS AN IMPORTANT COMPANY ANNOUNCEMENT
Due to the COVID-19 epidemic worldwide we have decided to postpone all face to face events until further notice. All our club meetings and launches will now take place online.
This global virus has had an impact on our business but please note as soon as we can network face to face again we will then continue on our important journey to #inspire and #empower all women around the world.
(PLEASE NOTE TIME ZONE DIFFERENCES. WHEN YOU PURCHASE YOUR TICKET THIS WILL BE IN UK TIME, SO PLEASE CHECK CORRECT TIME IN YOUR CITY/COUNTRY).
(DISCLAIMER PLEASE ALSO NOTE THAT TIMES AND DATES AND VENUE MAY CHANGE IN ACCORDANCE WITH GOVERNMENT POLICIES)
Connecting and Empowering Women in the UK and Globally
Welcome to Global Empowerment Woman Summit – Elite Network Luxury Club Morocco. We are delighted to now connect with Female Entrepreneurs on an International level. Our summits and networks are aimed at all women in business at any level and together we connect and network and inspire each other to achieve the best. We offer a platform to network, connect, empower, inspire and collaborate. Our network is aimed at high quality, sophisticated and elegant Women in Business.
Women who empower each other allows each woman to have a voice and through our Empowerment Summits and Networks in the UK and Internationally women from around the world all share our ethos. Women entrepreneurship is on the rise and together we are stronger.
Join us for our GEWS Elite Network Morocco Club Networking Meeting.
Global Empowerment Woman UK Summit launched in Birmingham UK on 21st September 2018 at the beautiful and prestigious venue Edgbaston Priory, Birmingham. A perfect venue which have produced many successful women tennis players throughout the years. After a successful launch we are now launching in 15 countries in 2021 with many more planned. Our empowerment platform raises the profile of our members, so they become more visible and more credible. We run 5 network meet ups per year where we meet face to face (quarterly) and we meet virtually online bi-monthly in the UK and globally alongside our Annual Empowerment Summits where we bring all amazing women from around the world together and celebrate our achievements.
An inspirational meeting listening to our amazing and talented 7 figures global speakers. We attract and welcome high profile female entrepreneurs worldwide, hosting events and Private Fine Dining at prestigious venues.
Who should attend
If you are thinking of starting a business or you are already a business owner and would like to know how you can expand your brand globally and raise more awareness then this network is for you.
Meet Our Hosts
Anita Francis
Founder/President, Global Empowerment Woman Summit (GEWS)
United Kingdom
Anita is currently the President and Founder of a Women's Empowering Network called Global Empowerment Woman Summit and Elite Network Club. In less than 2 years Anita has built a global brand, launching in 11-15 international markets.
Anita is a Serial Entrepreneur with over 15 years business experience in running several successful 6 figure businesses from running a recruitment agency, publication company, and model agency. With a degree in Marketing & HRM Anita understands the importance the role of marketing plays in building a successful global business.
Anita embraces the digital lifestyle and now is the CEO of a health and wellbeing ecommerce company. Anita is also a Property Entrepreneur and the Founder and Director of an overseas property company called A&R Wealth Investors Global LTD. Anita believes as female entrepreneurs we need to be in control of our own destiny and learn how to create multiple income streams. Anita is also studying to become a Property Lawyer in the UK.
Meet our Morocco Club President Naima Radifi
Naima Radifl is 26 years old and currently resigns in Marrakech. Naima holds a Masters Degree in Business Financial Management and currently works in Marketing.
We are delighted to have Naima Radifl representing the amazing women in Morocco.
Ticket Info
Non-members can attend once and visit any location throughout the UK and Internationally and online.
Members can attend any prestigious GEWS Elite Network Club locations.
HURRY BOOK your ticket TODAY! so we can guarantee you a space. We limit tickets and once event is FULL you will be welcome to join us at our next network meetup.
If you have any questions, please contact admin@globalempowermentwomansummit.com
If you are interested in joining our network club and have any questions in reference to our UK Summits and our summits we have planned internationally in 2021 and advertising in our publication Women in Business please email admin@globalempowermentwomansummit.com
Global Empowerment Woman Summit quarterley network clubs will be launching clubs throughout 2021. This will be an opportunity to connect and network with other female entrepreneurs globally.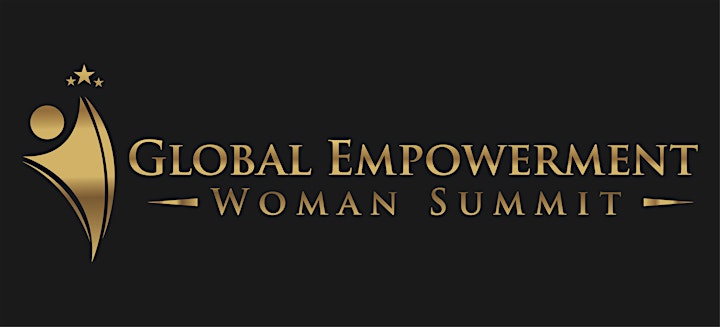 Map Unavailable