Feminist Giant & The Strand Present: Noor Hindi + Kamelya Omayma Youssef
Date/Time
Date(s) - 01/27/2023
7:00 pm - 8:00 pm
Location
Strand Book Store
Categories
Cost:
$0 – $42.43 USD
Contact Person:

Email:

Website:

Phone:

Organization: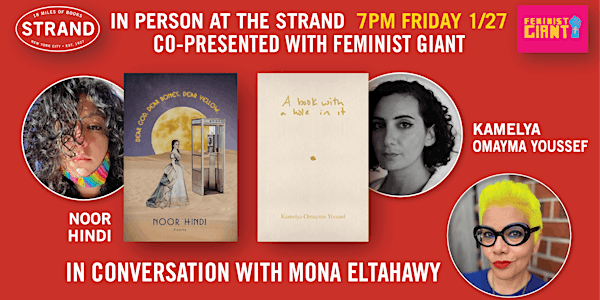 Refund Policy
Contact the organizer to request a refund.
Eventbrite's fee is nonrefundable.
About this event
This event is co-presented with Feminist Giant. For more information, please visit their website at www.feministgiant.com. All donation ticket proceeds will go to Feminist Giant.
Join us for an in-person event with poet and reporter, Noor Hindi, with fellow poet, Kamelya Omayma Youssef, for a discussion of their debut poetry collections, Dear God. Dear Bones. Dear Yellow, and A book with a hole in it. Joining Noor and Kamelya in conversation is author and founder of Feminist Giant Mona Eltahawy. This event will be hosted in the Strand Book Store's 3rd floor Rare Book Room at 828 Broadway on 12th Street.
Can't make the event?
Purchase a signed copy of Dear God. Dear Bones. Dear Yellow here.
Purchase a signed copy of A book with a hole in it here.
STRAND IN-PERSON EVENT COVID-19 POLICY:
All patrons may be required to provide proof of vaccination and/or wear a mask *per the author's discretion.
*Proof of vaccination will be defined as either an original vaccination card, Excelsior Pass or its equivalent. We will be checking to ensure compliance with the 14 day waiting period post-vaccination.
Registration will be required online. No tickets for entry will be sold at the door.
——————————————————————–
About Dear God, Dear Bones, Dear Yellow:
Arab womanhood, migration, queerness and Palestine are navigated with striking lyricism and urgency in Noor Hindi's defiant collection.
What is political poetry? How does history become lived experience? What does it mean to bear witness through writing?
Noor Hindi's poems explore colonialism, religion, patriarchy and everything in between with sharp wit and innovative precision. Layered to reflect the intersections of her identity, while constantly interrogating this identity itself, her writing combines lyrical beauty with political urgency.
This collection is ultimately a provocation―on trauma, on art, on what it takes to change the world.
About A book with a hole in it:
Kamelya Omayma Youssef's A book with a hole in it uses the poetry of the fragment and the language of everyday survival to gesture towards the fallibility of language at the juncture of the multiple, intersecting wars on women, on "terror," on the non-White body, and on people and language in diaspora. Drawn from a set of journals written over a four-month period, A book with a hole in it throws the formal, official work of poetry into relief, asking what knowledge exists beyond knowledge, which silences are too deep to be surfaced on the page, and how to pierce through trauma and violence to approach a politics of redemption.
Kamelya Omayma Youssef's A book with a hole in it is the 2020 Carolyn Bush Award recipient.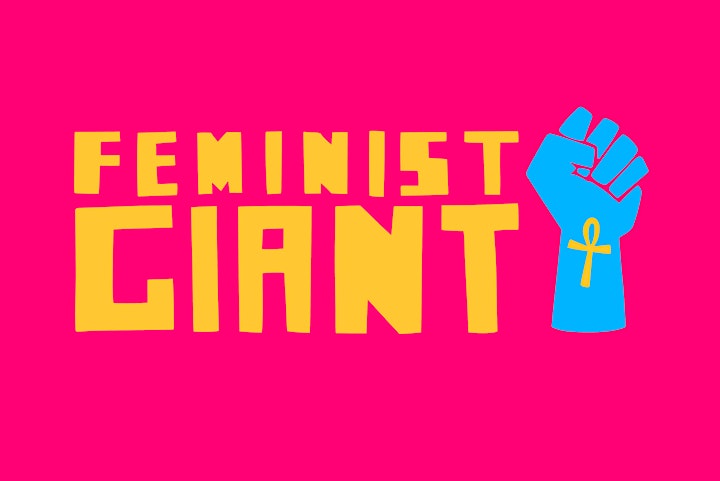 Feminist Giant is a free, reader-supported newsletter that provides weekly essays by Mona Eltahawy and bi-weekly Global Roundups of feminist resistance curated by contributor Samiha Hossain.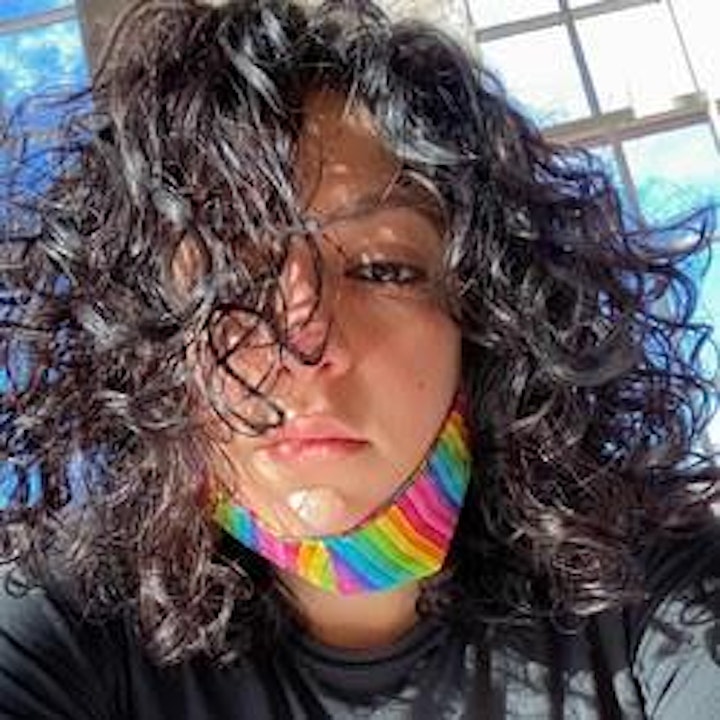 Noor Hindi (she/her/hers) is a Palestinian-American poet. Her debut collection of poems, Dear God. Dear Bones. Dear Yellow was published by Haymarket Books. She is currently editing a Palestinian global anglophone anthology with George Abraham (Haymarket Books, 2024). She is a 2021 Ruth Lilly and Dorothy Sargent Rosenberg Fellow.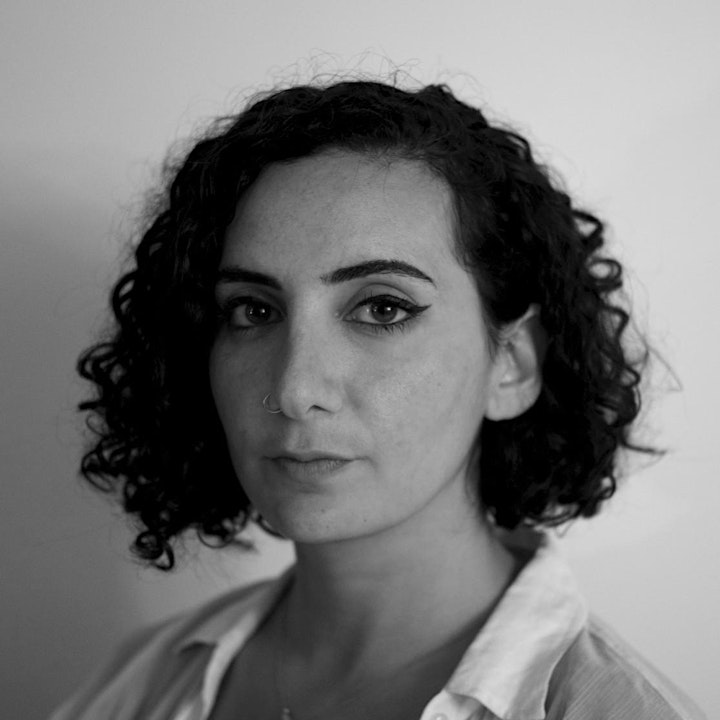 Kamelya Omayma Youssef is a writer from Dearborn, Michigan, with roots in Jibbayn and Shmistar, Lebanon. With an MA in English from Wayne State University and an MFA in Poetry from New York University, she currently teaches poetry at the City College of New York, edits poetry manuscripts, and co-facilitates Habibi Futurism, a generative workshop for collective futurist imaginings.
Photo credit: Tammy Lakkis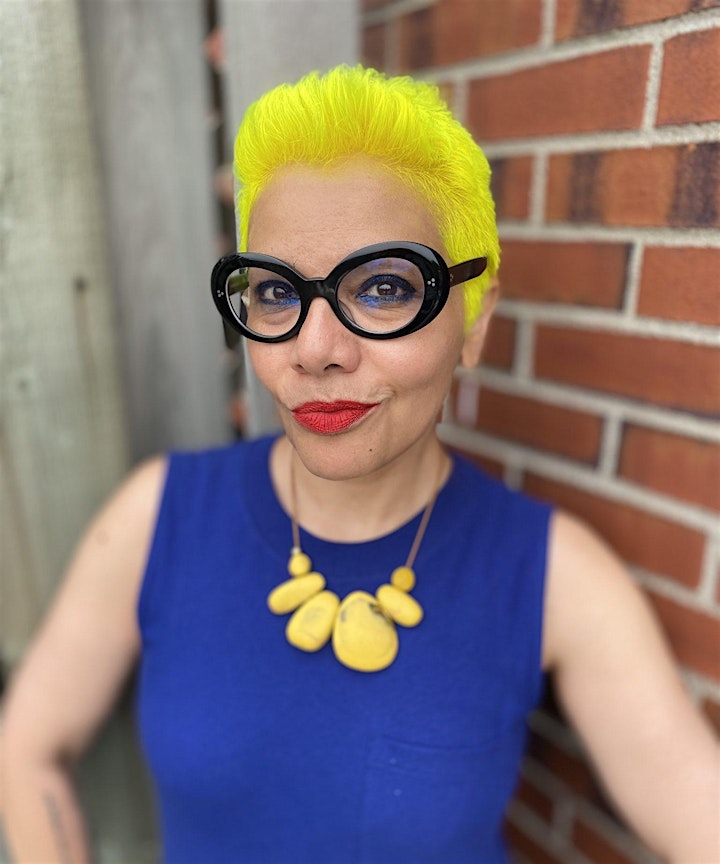 Mona Eltahawy is founder and editor-in-chief of the newsletter FEMINIST GIANT. She is a public speaker on global feminism and is the author of Headscarves and Hymens: Why the Middle East Needs a Sexual Revolu­tion (2015), which targeted patriarchy in the Middle East and North Africa, and The Seven Necessary Sins for Women and Girls (2019), which took her disruption to patriarchy worldwide.