Journey through the provinces of Ancient Egypt: Evening Option - Part 1
Date/Time
Date(s) - 07/05/2022
2:00 pm - 3:45 pm
Categories
Cost:
51.42 USD
Contact Person:
Dr. Joanne Backhouse
Email:

Website:
https://www.eventbrite.com/e/journey-through-the-provinces-of-ancient-egypt-evening-option-part-1-tickets-363530297907?aff=ebdssbonlinesearch&keep_tld=1
Phone:

Organization: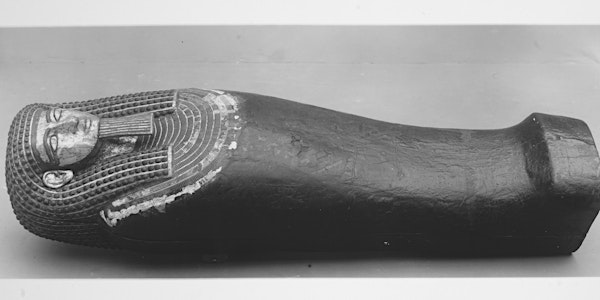 Travel through the provinces of ancient Egypt visiting the tombs of high and lesser officials, from the Old Kingdom to the New Kingdom.
About this event
Much scholarship has focussed on the Theban and Memphite necropoli but tombs in the provinces provide much information of life in the nomes. This is especially true during the intermediate periods, when Egypt was characterised by a lack of political unity. During this course we will travel up the Nile from Sedment to El Kab, considering how the sites evolve over time, examining evidence from the Predynastic to the New Kingdom. We will also review the accompanying grave goods which reveal much about developing religious thought and practice, particularly at El-Bersheh, where coffins depicting the Book of Two Ways were created. When possible, we will evaluate the relationship of the necropoli to associated settlements and temples/shrines, with the aim of placing them within the sacred and lived landscape.
Week 1 – Tuesday 5th July 7pm
Sedment and Tarkhan
Week 2 – Tuesday 12th July 7pm
El-Bershel
Week 3 – Tuesday 19th July 7pm
El-Bershel
Week 4 – Tuesday 26th July 7pm
Deir el-Gebrawi
Week 5 – Tuesday 2nd August 7pm
Meir
Articles and links will be sent out after each lecture for further reading
Map Unavailable