Latinas in Belly Dance: Race and Ethnicity and Transnational Politics
Date/Time
Date(s) - 07/29/2020
2:00 pm - 3:00 pm
Categories
Cost:
$0 USD
Contact Person:

Email:

Website:
https://www.eventbrite.com/e/latinas-in-belly-dance-race-and-ethnicity-and-transnational-politics-tickets-112458801302?aff=ebdssbonlinesearch
Phone:

Organization:
Hanan Arts

One of many necessary conversations that hopes to add additional layers and perspectives to the ongoing, now global conversation. 2pm-3pm EDT
About this Event
This will be one of many necessary conversations that hopes to add additional layers and perspectives to the ongoing, now global conversation about race in the transnational belly dance industry. Although many of its practitioners don't feel comfortable with the term belly dance, it is probably the most widely used of the commercial terminologies used to advertise and sell Raqs al Sharqi and other folk and social dances from the Near East, North Africa, Turkey and Greece. This term has been used to coalesce a transnational dance market, where recently issues of racism and white supremacy have begun to finally be addressed, in response to instances of Anti-black racism in the international dance community. Three belly dancers from the Caribbean, will informally ask questions of each other in the hopes of sharing some of their perspectives and experiences as differently racialized subjects in the industry.
Presented as part of Shift. Shimmy. Pivot. – an initiative of Hanan Arts, in partnership with Havana Habibi Festival.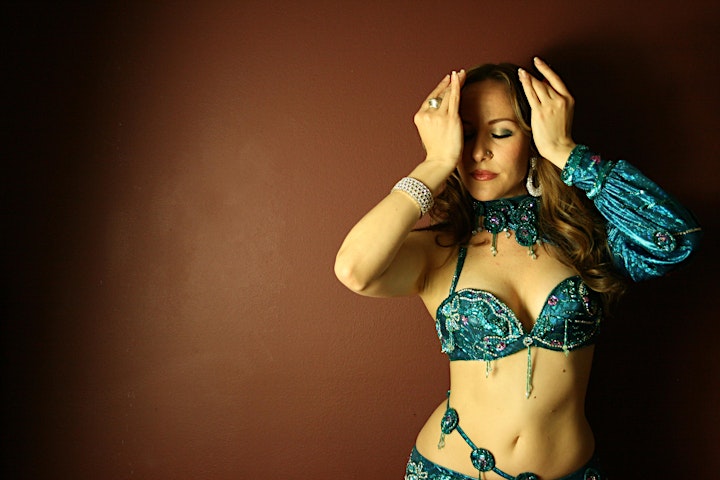 ABOUT THE PRESENTERS
Bellydance Superstar Boženka is an award-winning, internationally acclaimed dancer performing and teaching worldwide. Boženka meaning, "touched by God", is the auspicious birth name of this world-renowned performer and master teacher whose gift for the art of belly dancing transcends her Cuban-Spaniard-Czech heritage.
She has enthralled diverse audiences all over the globe while inspiring every performer that has had the good fortune to witness her style and grace live and in color. Her distinguishing elegance and her classic and earthy technique has elevated Boženka to superstar status. Charismatic yet unpretentious, she is globally loved and admired as one of the most sought out instructors in the art of belly dancing. A mentor and coach for many aspiring dancers, she has motivated many of her students to pursue this ancient art form as a profession.
As an entrepreneur, Boženka owned/directed her own world class studio in her hometown, Miami, Florida – Boženka's Bellydance Academy – known as the premier Belly Dance school in all of South Florida (by the former name of The Mideastern Dance Exchange). Boženka is a leading exponent of Oriental Dance "Raqs Sharqi". Her special teaching technique and her wonderful spirit make her workshops / performances a fulfilling and motivating experience for all who attend. An exemplary artist and role model, Boženka continues to set her standards higher with each performance and workshop.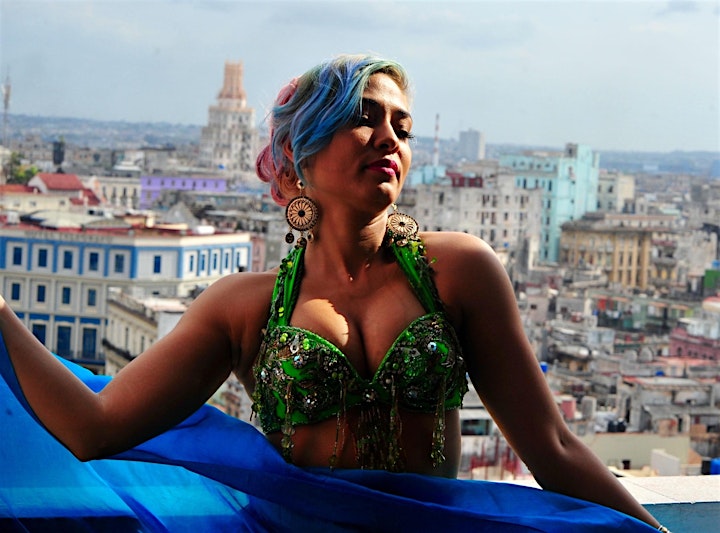 Meiver De la Cruz is a Visiting Assistant Professor of Dance and Consortium for Faculty Diversity Fellow at Scripps College, teaching dance studies, feminist and performance theory, and Arab dance technique. She writes about Arab and Arab-American movement practices (social, staged, and ritual dance) as well as Arab dance pedagogy. As an artist, she creates works addressing the intersections of globalization, racism, and sexual violence.
Map Unavailable