Lebanese Cooking Class
Date/Time
Date(s) - 08/27/2022
2:30 pm - 5:30 pm
Categories
Cost:
70 USD
Contact Person:

Email:

Website:
https://www.eventbrite.co.uk/e/lebanese-cooking-class-tickets-374387502097?aff=ebdssbdestsearch&keep_tld=1
Phone:

Organization:
Bebe's Kitchen

DECATUR, GA
Your Ultimate Guide to Lebanese Cuisine – A Rich and Distinct Food Culture
About this event
Lebanese dishes are heavily influenced by the multiple civilisations that have existed within the region, which has accumulated together to form the modern Lebanese cuisine we know today. Fusing spicy Arabic flavors with the colors and textures of Mediterranean cuisine, Lebanese food opens your palette to a world of fascinating flavors that get better with every bite.
Lebanese cuisine is all about using healthy ingredients in unique and tasty ways – fresh vegetables, succulent meat, and powerful spices and juices.
Many of these foods are vegan since back in the old days people could not afford to buy meat.
Join Jihan Nasr in preparing some of the heritage dishes in her cooking class and sharing those beautiful stories from Beirut! This is a unique opportunity to learn a new cuisine and culture, and cook great food.
Jihan is excited to share with you all the knowledge of the traditional Lebanese kitchen. There's a lot to explore here if you're interested in broadening your culinary horizons.
Dishes you will learn in this Cooking Class:
Hummus (Chickpea Dip)
Hummus is one of the most popular and beloved dishes from this region. It is a dip made of chickpeas, tahini paste, lemon juice, and a sprinkle of garlic.
Muhamaara (Roastd Red Peppr Dip)
Muhamara is a deep, rich roasted red pepper dip with savory, sweet, smoky and spicy flavors. The word 'muhammara' is an Arabic expression, meaning to 'turn red,' hence the fiery red color of the dip.
Mousa'a (Lebanese Mousakka)
This Lebanese Moussaka is a vegan dish that is packed with flavour. Made with eggplant, chickpeas, onions, tomatoes and garlic.
Fattoush (Pita Salad)
Fattoush (or Fattush, Fattouche) is a salad made from fried (or toasted) bread, particularly pita bread, mixed with various greens, veggies, and dressing.
What to expect
Hands on cooking experience. You will be helping in preparing these dishes
Understand the use of herbs and spices used in the recipes
Cooking techniques specific to this cuisine, and how to integrate it in your everyday cooking
Hands-on training to solidify your understanding around Lebanese Cuisine
Plenty of time to ask questions
Recipe guide with ingredient list
Enjoy the meal you just cooked with your group!
About the Host
Jihan Nasr grew up in Beirut with her three siblings. Food is a big part of every Lebanese family and Jihan's culinary journey was deeply inspired by her mother. The first dish that she cooked was a Peas Stew and this still is her favorite dish.
After marriage Jihan lived in the middle east for over 15 years and developed a good understanding of the local cuisine. When her 4 year old son developed Celiac, Jihan was commited to finding gluten free version/ alternatives for the popular dishes. Jihan is passionate about food – "I consider this cooking class as an opportunity to reconnect to my roots and keep the knowledge of my traditions alive. I feel very proud to share the Lebanese culture with all the participants."
Reserve your spot Today!
This class is for adults 18 years of age and older only. No children allowed unless otherwise specified.
Please let us know in advance about any food allergies and we will try our best to accomodate your needs.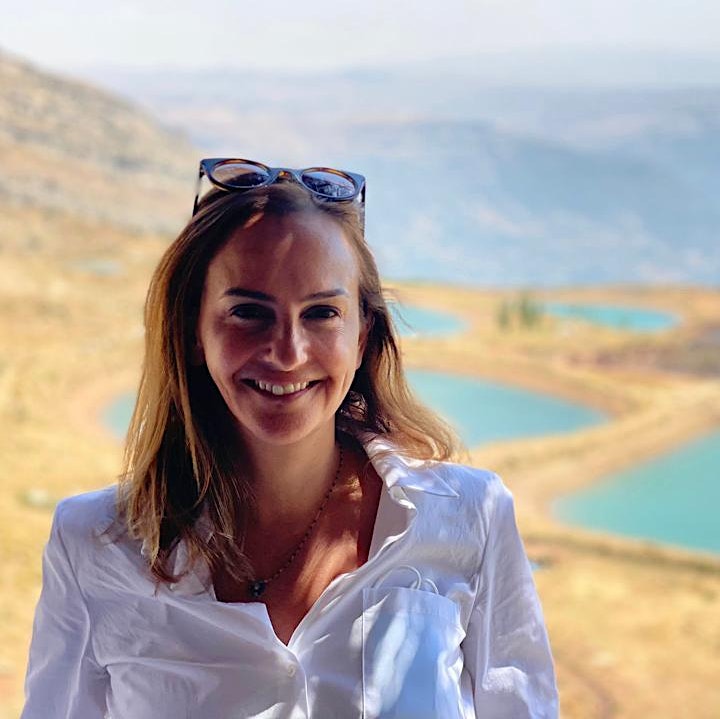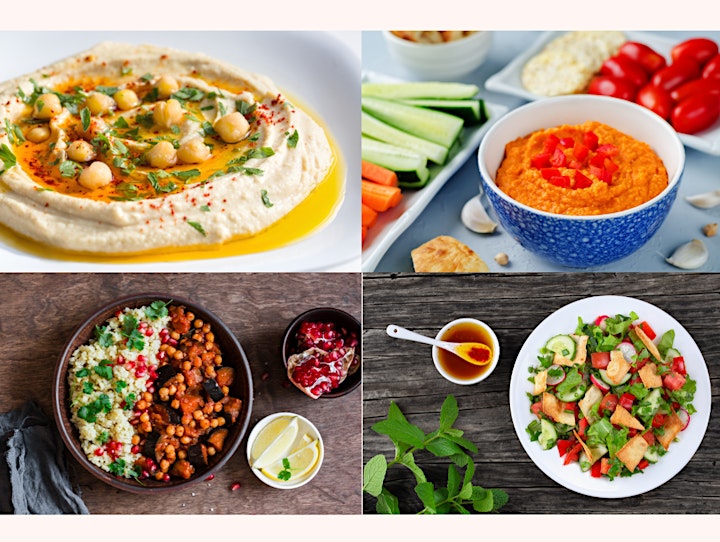 Map Unavailable