Palestine, Propaganda and the President - webinar with Ali Abunimah
Date/Time
Date(s) - 11/18/2020
12:00 pm - 1:30 pm
Categories
Cost:
USD
Contact Person:

Email:

Website:

Phone:

Organization:
OrganizerThe Washington Report On Middle East Affairs And The Institute For Research: Middle Eastern Policy (IRmep)

American journalist Ali Abunimah, co-founder of the Electronic Intifada, will discuss post-election administration policy on key issues.
About this Event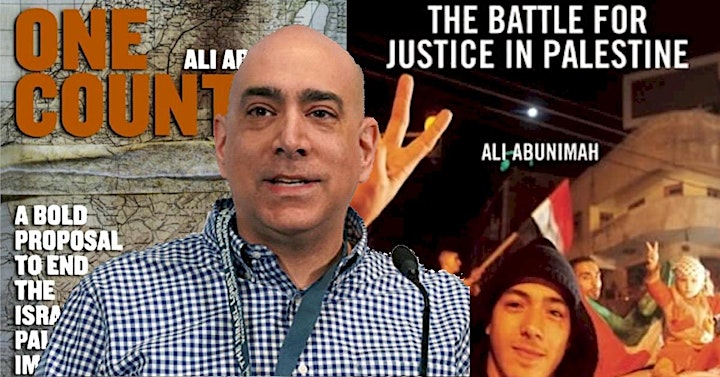 American journalist Ali Abunimah is co-founder of the Electronic Intifada and author of "One Country: A Bold Proposal to End the Israel-Palestine Impasse" and "The Battle for Justice in Palestine." He will discuss post-election administration policy on key issues. Will the administration demand any pause to illegal Israeli settlements? Will Israel be successful in continuing to use the coercive power of the U.S. State Department and other key agencies to demand Arab nations establish formal ties with Israel? Will the drive to label human rights organizations as "anti-Semitic" prevail?
Abunimah will also discuss growing social media censorship of Palestinians and their allies. Facebook has repeatedly shut down the Gaza Health Ministry even as the COVID-19 pandemic began taking its toll. In addition, Facebook colludes with the Israeli occupation authorities—including appointing an Israeli government spokesperson to its "oversight board"—to shut down the accounts of dozens of Palestinian publications and journalists "on the Israeli-supplied pretext that criticism of Israel and its crimes against Palestinians constitute 'incitement.'"
Meanwhile, Facebook has given free reign to Israel lobby influence and disinformation campaigns across its platform. But Americans can successfully fight back. Abunimah discusses his own winning tactics and strategies for pushing back against censorship by American social media giants, and takes questions from webinar attendees.
Register here!
Map Unavailable