Palestine Under Attack: The Assault on Palestinian Education
Date/Time
Date(s) - 05/26/2021
12:30 pm - 2:00 pm
Categories
Cost:
free USD
Contact Person:
OrganizerCentre For Education And International Development At UCL Institute Of Edu
Email:

Website:
https://www.eventbrite.com/e/palestine-under-attack-the-assault-on-palestinian-education-tickets-156393618523?aff=ebdssbonlinesearch
Phone:

Organization:
OrganizerCentre For Education And International Development At UCL Institute Of Edu

The event can be accessed on This Zoom link . If it does not work, please go to the link: https://ucl.zoom.us/s/99924671233
Description:
In recent weeks, Palestinians have faced an alarming escalation in violence directed against them. The ongoing forced displacement of Palestinians in Jerusalem, attacks by Israeli forces on Palestinian protesters and worshipers, assaults by Israeli settler gangs and the destruction wrought by the military offensive against the Gaza Strip. For Palestinians, these experiences are not isolated, but form part of a decades long process of dispossession, a continuation of the 'Nakba' that began in 1948. One dimension of this systematic denial of Palestinian rights has been the attack on education. Palestinian institutions of learning, students and academics have all been casualties of Israel's latest war. However, education has also been a source of hope, steadfastness and resistance, illustrated recently by the widespread civic mobilisation of Palestinian students and lecturers taking part in the national protests and general strike. In this webinar, Palestinian academics and human rights defenders living and working in Palestine will share their experiences of this latest assault as well as how students and educators are resisting the dispossession of their people. This seminar is organised as part of scholarly activities within Centre for Education and International Development at UCL Institute of Education. This events are organised online on Zoom and free to attend.
Speakers
Dr. Yamila Hussein Shanna (Ed.D, Harvard University) is a scholar, an educator, activist and public speaker dedicated to socio-economic and political justice. Her work examines how matrices of oppression and liberation operate in the context of settler colonialism and anti-Black racism. Dr. Hussein teaches at the graduate level on the intricate relationship between language, power and (in)justice, critical race theory, the institutionalization of oppression and liberation. She has designed, directed and taught academic programs for teachers in Boston (Harvard University, Boston College, Goddard College, Lesley University, BTR/UMass Boston), and internationally (Morocco, Jordan, Spain, Palestine, Mexico and the Balkans). Focusing on schools, her courses interrogate the role of teachers and students in cultivating their political clarity to engage in liberation work towards justice. .Prior to her doctorate, Dr. Hussein-Shannan founded and ran Yammita Activity Center for Children, co-founded the Teacher Creativity Center and worked for Defence for Children International in Palestine. A Palestinian born in Colombia and raised in Jerusalem she is fluent in Spanish, Arabic and English. After spending 23 years in the USA, she is currently back home in Palestine.
Dr. Ayman Agbaria is a researcher, poet, playwright and activist. His areas of expertise include: education among ethnic and religious minorities; policy and pedagogy for civics education; Islamic education; and teacher training. Ayman's poems have been published in many anthologies in various languages and four of his plays have been produced. Dr. Agbaria is Chair of the research committee at Mada al-Carmel, Haifa.
Dr. Haidar Eid is an Associate Professor of Postcolonial and Postmodern Literature at Gaza's al-Aqsa University. He has written widely on the Arab-Israeli conflict, including articles published at Znet, Electronic Intifada, Palestine Chronicle, and Open Democracy. He has published papers on cultural Studies and literature in a number of journals, including Nebula, Journal of American Studies in Turkey, Cultural Logic, and the Journal of Comparative Literature. Dr. Eid is the author of Worlding Postmodernism: Interpretive Possibilities of Critical Theory and Countering The Palestinian Nakba: One State For All.
Dr. Mario Novelli is Professor in the Political Economy of Education at the University of Sussex. He is a member, and former Director, of the Centre for International Education (CIE). He previously worked at the University of Amsterdam, and the University of Bristol, working across the disciplines of Education, International development, Geography and Politics. Drawing on the tools of critical political economy, his work explores the relationship between education systems and armed conflict; ii) the relationship between education and processes of globalization; iii) learning and knowledge production in trade union, social movements and civil society orgnaizations.
The webinar will be chaired by Dr. Mai Abu Moghli. Dr. Abu Moghli holds a PhD in human rights education from UCL Institute of Education and an MA in human rights from the University of Essex. Her work focuses on critical approaches to human rights education, teacher professional development (TPD) in crisis and emergencies, refugee education and decolonising research in higher education. Dr. Abu Moghli is a Lecturer at the Centre for Education and International Development -UCL, Research Associate at the RELIEF Centre-UCL and a Senior Researcher at the Centre for Lebanese Studies. She has published on topics related to critical human rights education in Palestine, the legal status of Palestinian-Syrian refugees, Palestinian teachers' activism, and teacher professional development in contexts of mass displacement.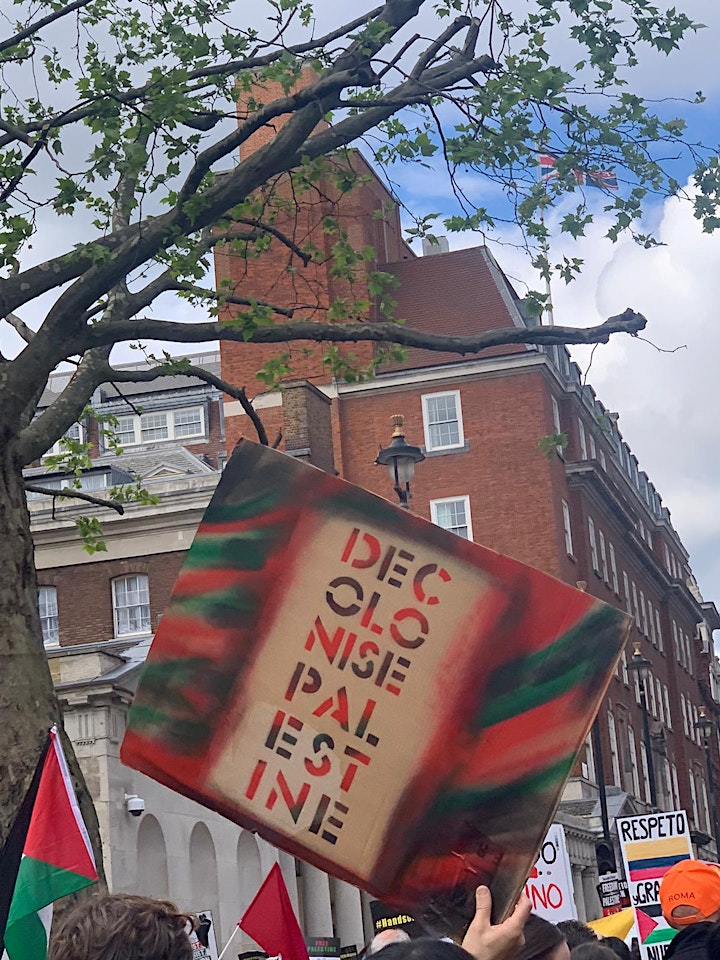 Map Unavailable