Stories of Daily Life: Culture and Resistance in Palestine
Date/Time
Date(s) - 11/29/2021
1:30 pm - 3:00 pm
Categories
Cost:
Donation USD
Contact Person:

Email:

Website:
https://www.eventbrite.com/e/stories-of-daily-life-culture-and-resistance-in-palestine-tickets-199769414697?aff=ebdssbonlinesearch&keep_tld=1
Phone:

Organization:
Philosophers Stone Collective

Join us on the International Day of Solidarity with the Palestinian People 2021 for this event
About this event
Event Description
What is life like for the people of Palestine when the world's press is not watching?
On this day of solidarity with Palestine we will hear the revealing, and powerful stories which reflect the people's daily encounters and challenges as they lead their lives, safeguarding their identity and culture,under settler colonialism, military occupation, and apartheid for more than 70 years.
In this event, we will listen to the lived experiences of three Palestinians and learn about their unparalleled struggle to understand, reclaim and evolve their identity and culture through innovation, creativity, and determination.
Speakers:
On being a stranger at home: Love and living in no country
Dr Khaldun Bshara (PhD. Socio-cultural Anthropology) is an architect, restorer, and anthropologist. He is currently an assistant professor, Department of Social and Behavioural Sciences at Birzeit University, and serves as a senior advisor for Riwaq Centre, Ramallah, where he has worked since 1994 in documenting, protecting and restoring built Palestinian heritage. Dr Khaldun Bshara lives and works in Ramallah.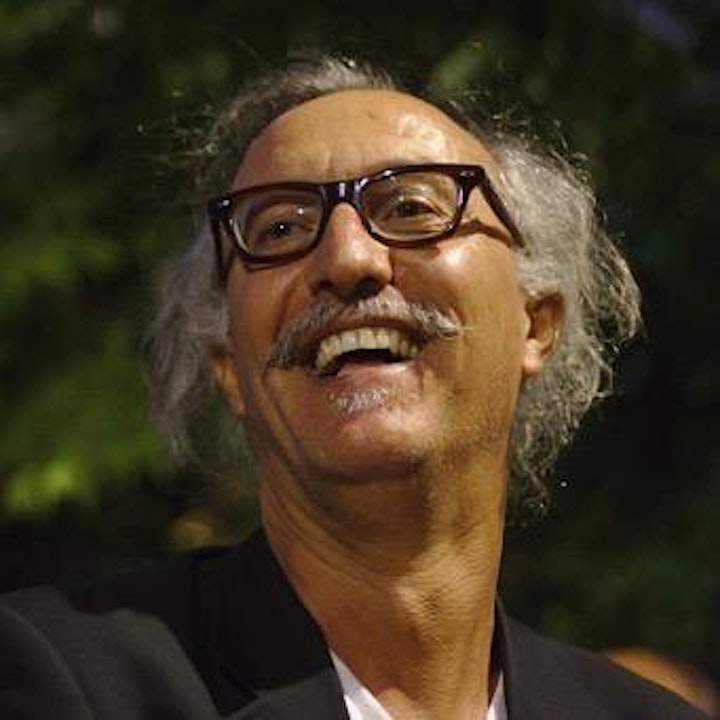 The Journey to discover the 'I' in Palestine : Dr Mai Abu Moghli
Dr Mai Abu Moghli is a Lecturer in Education and International Development at the UCL Institute of Education, and a Senior Researcher at the Centre for Lebanese Studies/ Lebanese American University. Mai's research interests focus on decolonising research and research ethics, Education in Emergencies and Critical Approaches to Human Rights Education. Dr Mai Abu Moghli currently lives and works between London, Ramallah and Beirut.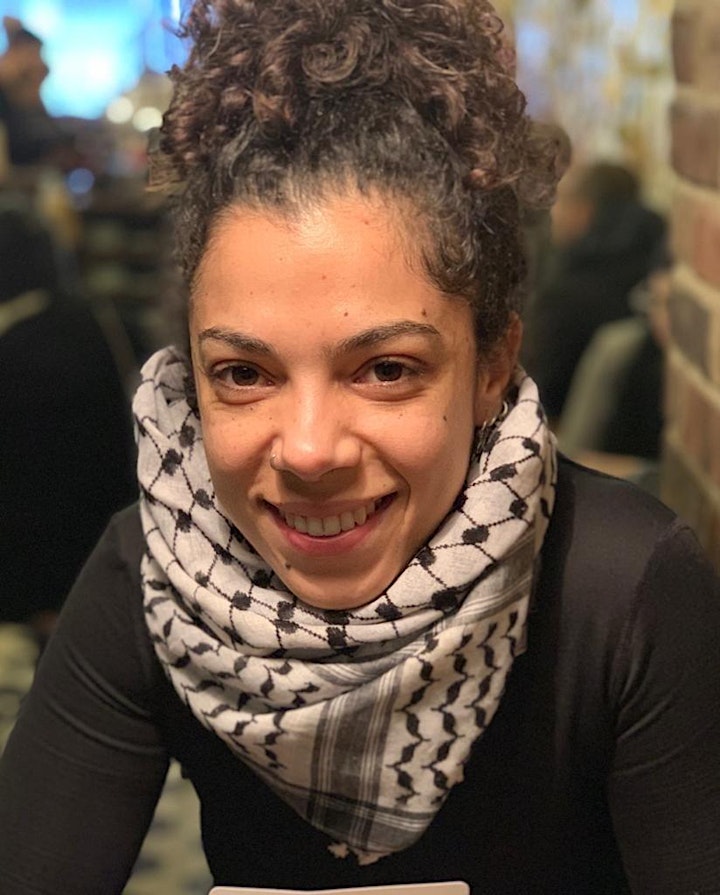 Between fear and resilience- Palestinian children in Gaza : Dr Yassar Abu Jamei
Dr Yasser Abu Jamei, Palestinian Psychiatrist who obtained in 2012 MSc in Clinical Neuropsychiatry (with distinction) from Birmingham. In 2015 he received the award of best Alumnus achievement from the Said Foundation on his work in developing the mental health sector in Gaza and the GCMHP crisis response plan after the 2014 war on Gaza. He also received the Alumnus of the year award from the University of Birmingham in 2016 and the Community Resilience Award from Rebuilding Alliance 2021. Dr. Yasser Abu Jamei lives in Gaza.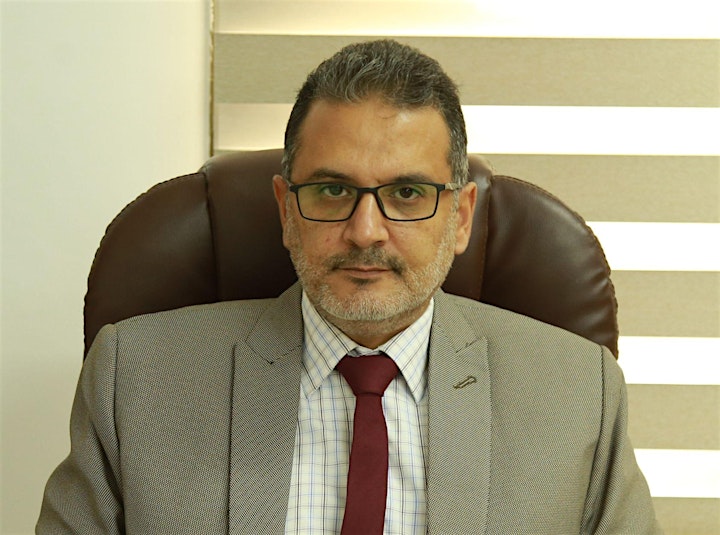 Event Chair:
Nidal Al Haj Sleiman is a PhD candidate at UCL Institute of Education. Her research focuses on leadership in international school contexts, leadership development, and social impact. Nidal is a tutor and an associate fellow of higher education at UCL, and has previously worked in teaching, teacher training, and school leadership in Lebanon and Qatar. She is a member of the Philosopher's Stone Collective.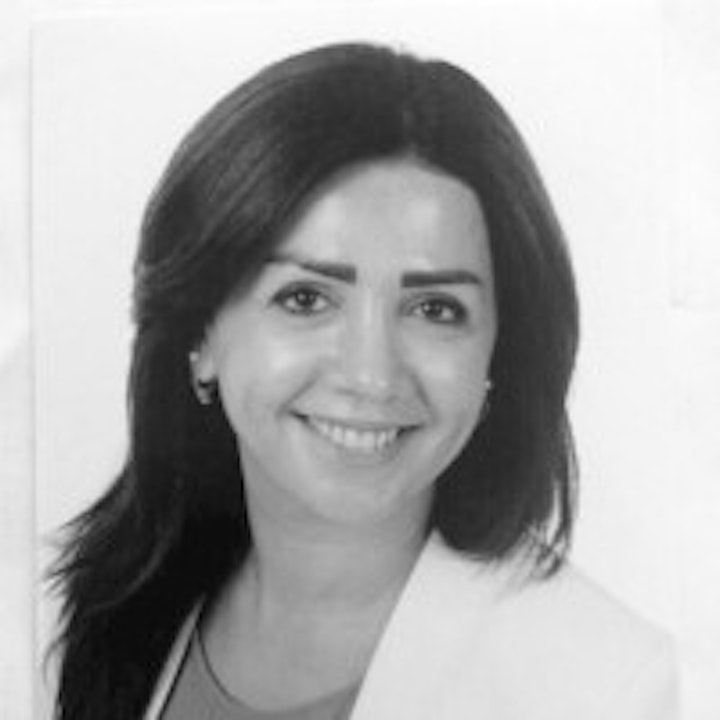 Event Moderators:
Dr. Hany Shoukry is a researcher and practitioner of coaching, as well as a technology leader in a leading media and telecom company. Born in Egypt, he lives in the UK. His research on Coaching for Emancipation (CFE), and subsequent publications have focused on the intersection between individual and society, understanding the impact of social oppression on individuals, and how people can navigate the journey of liberating themselves and others from such impact. He is a member of the Philosopher's Stone Collective.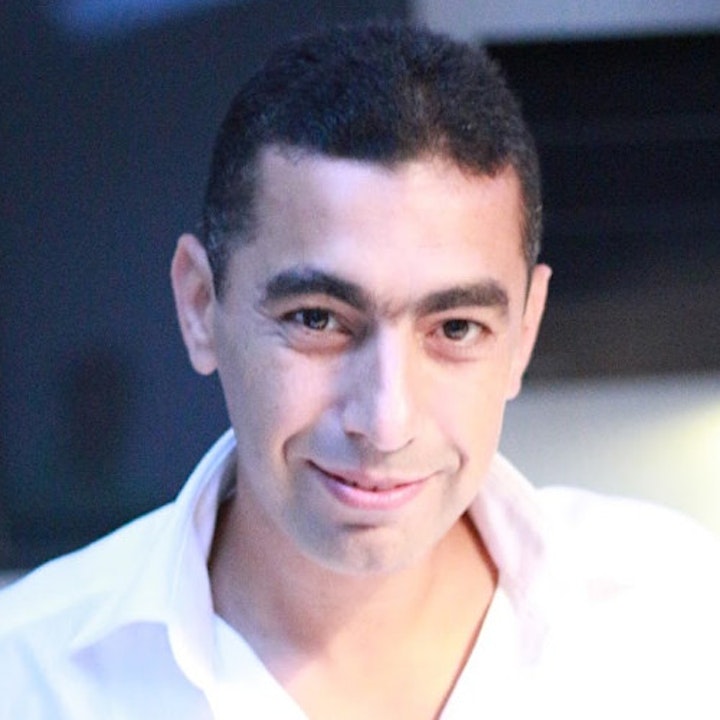 Charmaine Roche is Director of Lifeflowbalance Coaching and Consulting Ltd and an Association for Coaching Accredited Executive Coach, Coach and Leadership Supervisor, PhD researcher at Leeds Beckett university and a podcaster. As a researcher, writer and podcaster, Charmaine contributes thought leadership in the field of executive coaching with her focus on the ethics of coaching for social change in oppressive contexts. She is a social justice activist. She is founder of the Philosopher's Stone Collective.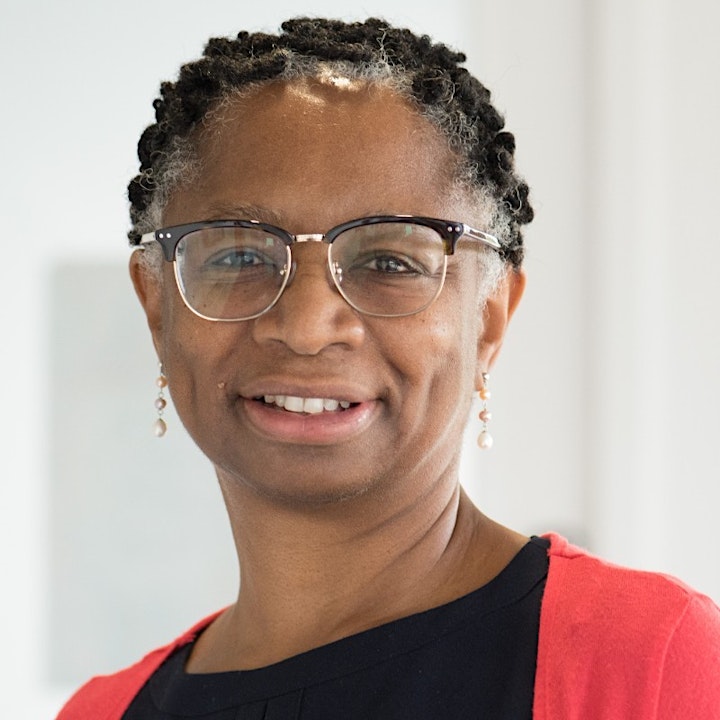 Proceeds from this event will be donated to Al Kamandjati and the Jerusalem Arab Film Festival (JAFF).
Al Kamandjati is a charitable organisation which exists to teach music to Palestinian children, especially those in marginalized areas and to make music accessible to the entire Palestinian community, strengthening their appreciation of Palestinian identity, as well as of other Arab and international cultures.
JAFF is a celebration of classic and contemporary Arab films in the city of Jerusalem. Their annual festival stands as a chance to relive and enjoy past glories, but also stay on top of what is being presented in the film industry right now, and reveal new talents who will shape the future of Palestinian cinema. Screenings are free of charge, the festival creates jobs for the youth who are interested in this field and offers an opportunity for the community to be entertained and to reconnect with their cinema activities and cultural life.
This event will be recorded and distributed as a special episode of the podcast: Speak Up. Speak Out. Ethics Matter.
Map Unavailable