Syeda Zainab RA: Empowering Muslim Women In the Face of Islamophobia
Date/Time
Date(s) - 08/21/2021
All Day
Categories
Cost:
Free USD
Contact Person:

Email:

Website:
https://www.eventbrite.com/e/syeda-zainab-ra-empowering-muslim-women-in-the-face-of-islamophobia-tickets-151941792993?aff=ebdssbonlinesearch&keep_tld=1
Phone:

Organization:
Minhaj Sisters UK

Let's lift and empower each other as Western Muslims by learning from Syeda Zainab RA, one of the strongest and greatest women in history.
About this event
Islamophobia is on the rise.
With the rampant misrepresentation of Islam in the media and widespread illiteracy of Islamic history, it's easy to lean away from our identity as Muslim women.
How can we remain steadfast on the deen in the face of the onslaught against Islam? How can we find a sense of security and confidence? How can we find the strength to wear our Islamic identity proudly?
If there is anyone whose character and actions we should look toward for answers, it is that of Syeda Zainab (may Allah be pleased with her).
She (RA) had seen her brother, sons and nephews slaughtered mercilessly, yet stood before the tyrant behind it all with her life was at risk, and delivered her renowned speech of defiance. Her strength of character and fearlessness has reverberated through the centuries, allowing her legacy to provide a role model for all women; an embodiment of incredible strength in the face of despair.
Minhaj Sisters UK presents a new webinar: 'Syeda Zainab RA: Empowering Muslim Women In the Face of Islamophobia' with Basima Hassan Qadri.
Join us on Saturday 21st August 2021 at 13:00 GMT!
Who is Miss Basima Hassan Qadri?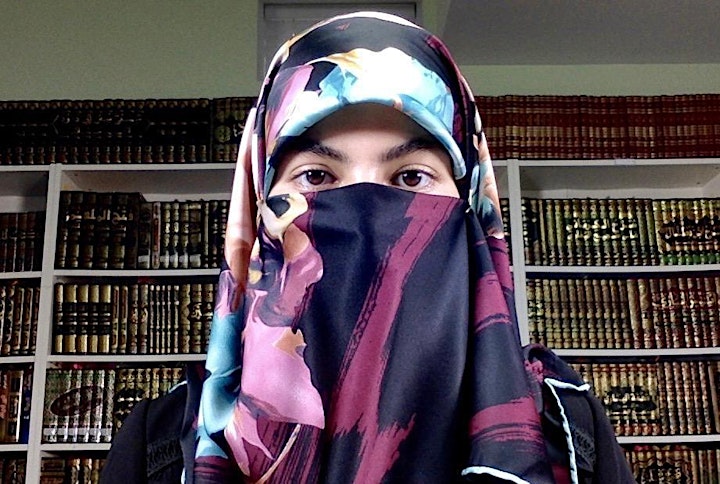 Basima Hassan Qadri has BA in Political Science (University of Toronto) and is set to begin her Master's in Global Politics this year.
She began her Islamic Studies under the guidance of Shaykh-ul-Islam Dr Muhammad Tahir-ul-Qadri as a child and continues to build her knowledge and expertise in both Islamic Studies and the Arabic Language with various scholars and instructors.
She has previously delivered lectures on Women of Islam and workshops for female students today. Alongside this, she is becoming a leader for the youth and sisters forums of Minhaj-ul-Quran International, providing advice, guidance and support on a continuous basis.
Who are Minhaj Sisters UK?
Minhaj Sisters UK strives to invite, teach and support British Muslim women about the teachings of Islam and equip them with the skills and confidence to do the same. We believe instilling a connection with our Creator (SWT) and the Holy Prophet PBUH is of utmost importance.
We support and encourage women of all ages to become active members of their communities, life-long learners and the best Muslim they can be.
Minhaj Sisters UK is a forum of Minhaj-ul-Quran International.
Follow us on Instagram, Facebook and Twitter to learn more!
Map Unavailable