The Fall of Ancient Egypt: From the Last Ramses to the Persians
Date/Time
Date(s) - 09/16/2021
2:00 pm
Categories
Cost:
$65 USD
Contact Person:

Email:

Website:
https://www.eventbrite.com/e/the-fall-of-ancient-egypt-from-the-last-ramses-to-the-persians-tickets-154082325383?aff=ebdssbonlinesearch&keep_tld=1
Phone:

Organization:
Ancient Egypt Alive

Foreign invasions, decentralization, mass immigration: the greatness that was Egypt underwent a turbulent millennia of change, resurgence and finally decline. After the golden age of the great Pharaohs, Egypt was ruled by a rotating cast of colourful foreign kings and conquerors… from the Libyans and Nubians through the Assyrians to the Greeks and finally the Romans.
In this first of a two-part series Canadian Egyptologists Laura and Francois Roy take on this complicated historic period of descent and turmoil. This exciting course will tell the story of Egypt's dramatic and often poorly understood fall from greatness, from 1000 BCE through the Third Intermediate and Late period covering Libyans and Nubians… all the way to the Saite dynasty and the coming of the Persians.
What You'll Learn
Week 1: (Sept 16 – 3pm)
End of the Great Egyptian Empire : How Did the Bronze Age Collapse in the Ancient World? (c. 1070-880 BCE)
We'll look at the beginning and root causes of Egypt's decline. What cities were destroyed, what kingdoms fell – and how a new dark age began.
Week 2: (Sept 23 – 3pm)
Third Intermediate Period: Foreigners and Fragmentation (880-744 BCE)
We'll explore the rise of the Libyans, the division of rule in Egypt – and Tanis as the new capital.
Week 3: (Sept 30 – 3pm)
Kush: The Black Pharaohs (744-633 BCE)
We'll learn about foreigners and fragmentation – how the Nubian Dynasty changed Egypt – and how the Assyrians became a major threat.
Week 4: (Oct 7 – 3pm)
Saite Renaissance, Assyrians and Babylonians (633-525 BCE)
We'll explore the Late Period of the Saite Pharoahs & Babylonians & how a native dynasty arose to Unite Egypt.
About Your Instructors
Laura Ranieri Roy MA Egyptology, Founder of Ancient Egypt Alive
Laura Ranieri is an Egyptologist, writer and the founder of Ancient Egypt Alive based in Toronto. She has taught, written and presented on ancient Egypt subjects across North America – and developed and led unique tours to Egypt and North American Museums. Laura has excavated in Egypt at Amarna and South Asasif and in Bulgaria at a classical Greek site. She began her career as an actress and travel TV show host, and is passionate about story-telling and bringing the fascinating history of Ancient Egypt Alive to the general public.
Francois Roy, MA Near and Middle Eastern Studies
Francois Roy graduated with an MA in Near and Middle Eastern Studies from U of T in 2008 and also holds degree in Modern European history and military history from the University of Alberta. With a background in classical and modern European history, he has excavated in Campania, Italy at the 6th Century BCE site of Roccagloriosa, at ancient site of Buxentum (600 BCE to 200 BCE), along with prehistoric sites in Alberta – and at the 25th Dynasty site of South Asasif, west bank Luxor, Egypt in 2015. He has lectured at the SSEA colloquium and at select schools and museums across North America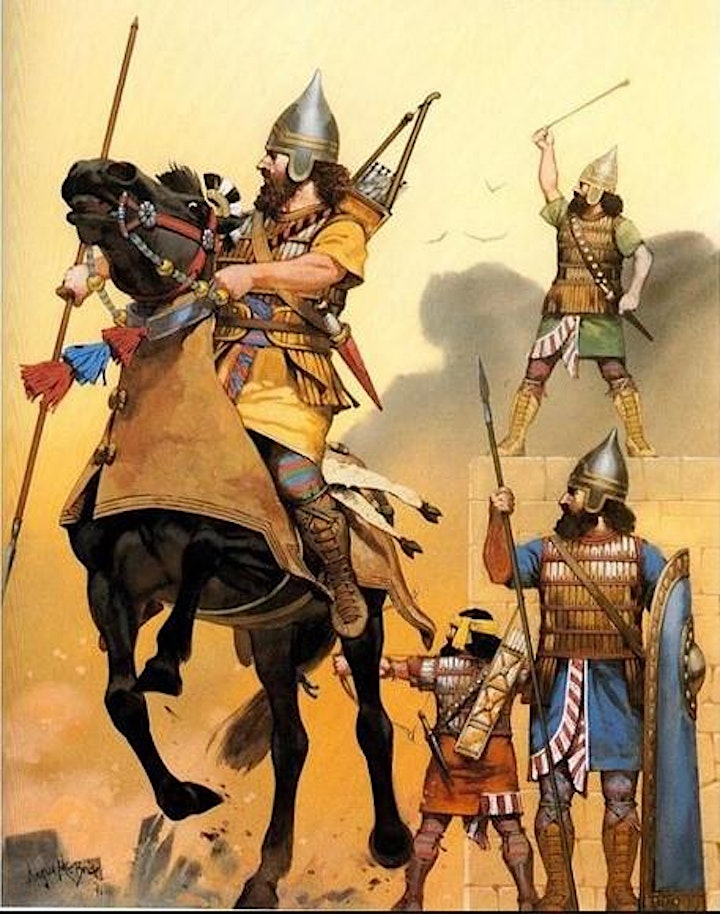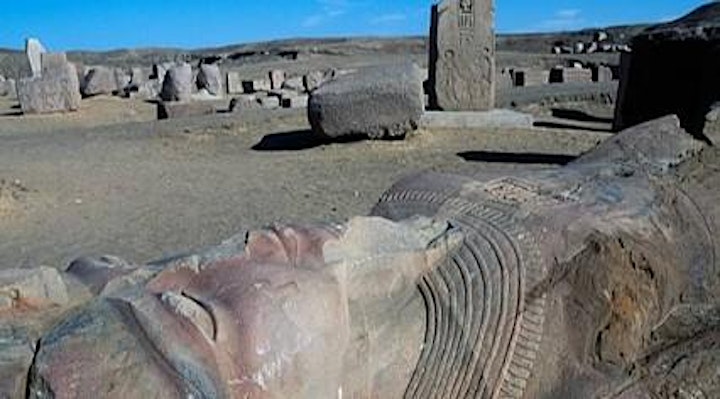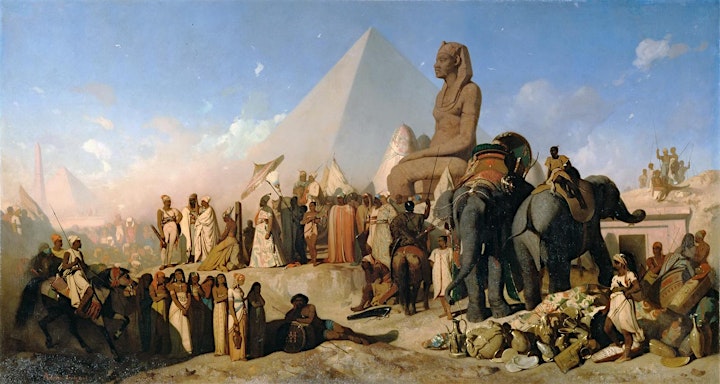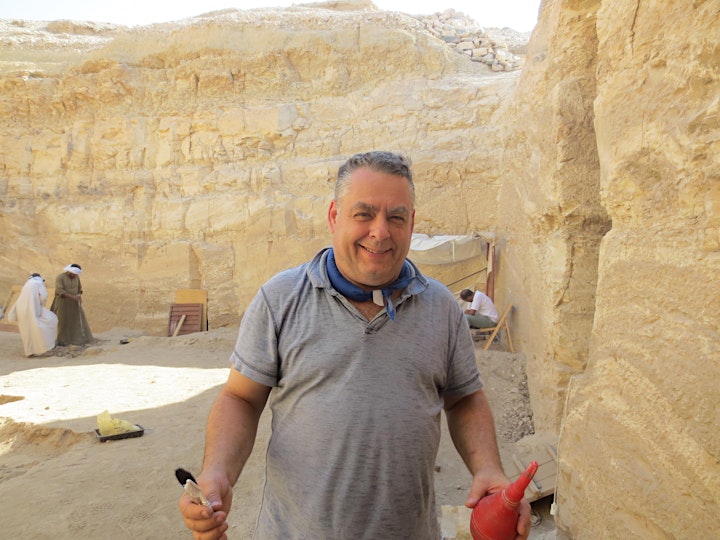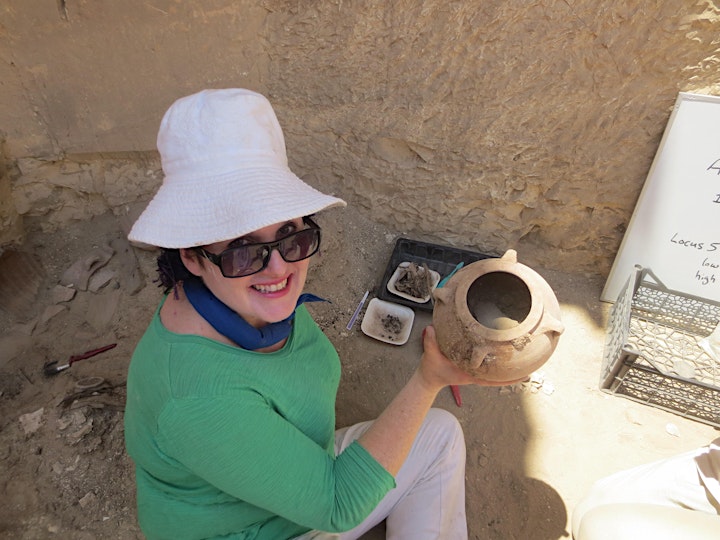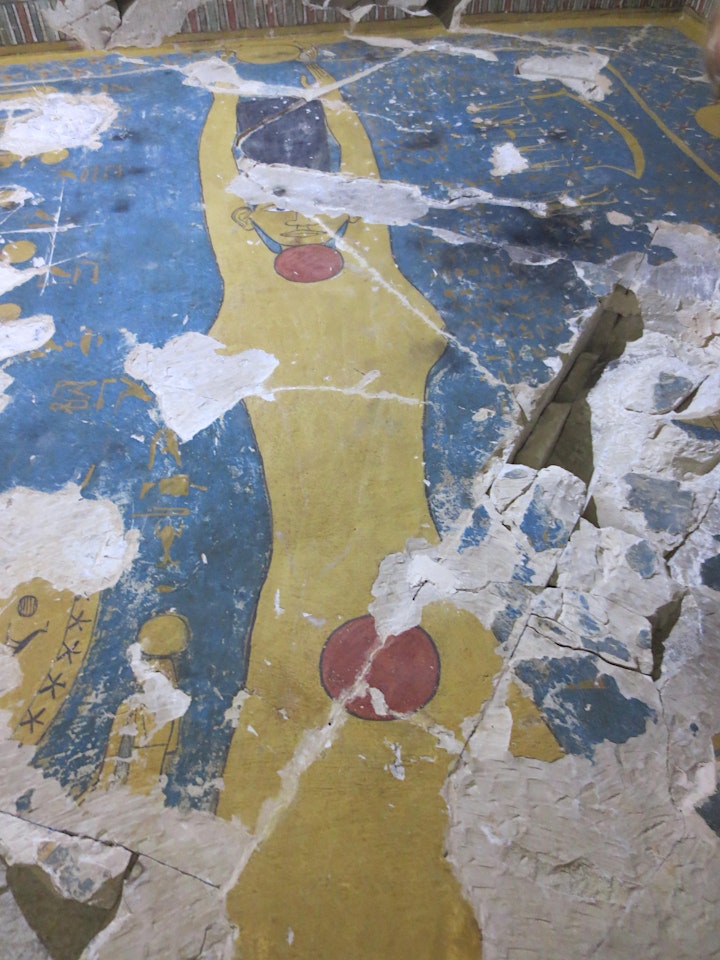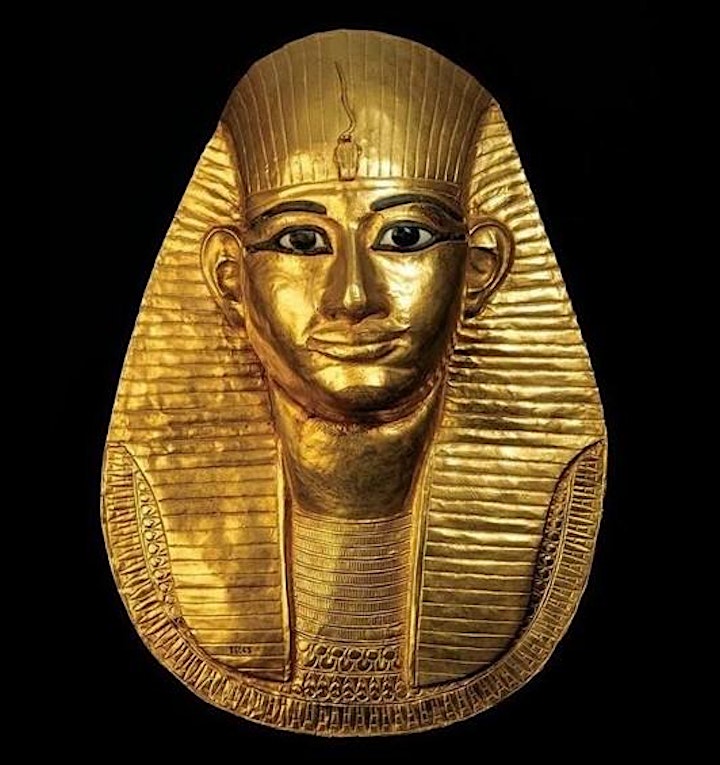 Map Unavailable