Events
The Nomadic Mindset UNCOVERED
Date/Time
Date(s) - 07/17/2020 - 07/18/2020
10:30 pm - 12:00 am
Categories
Cost:
Free USD
Contact Person:

Email:

Website:
https://www.eventbrite.sg/e/the-nomadic-mindset-uncovered-tickets-111493857128?aff=ebdssbonlinesearch
Phone:

Organization:
Business Agility LLP

Experience, The Nomadic Mindset, a fresh new path forward leaders are saying is the mindset necessary to be Fit Ready for this New World.
About this Event
LIKE IT OR NOT, you have just landed in a New World!
What is the Mindset you need to be Fit Ready? Curious?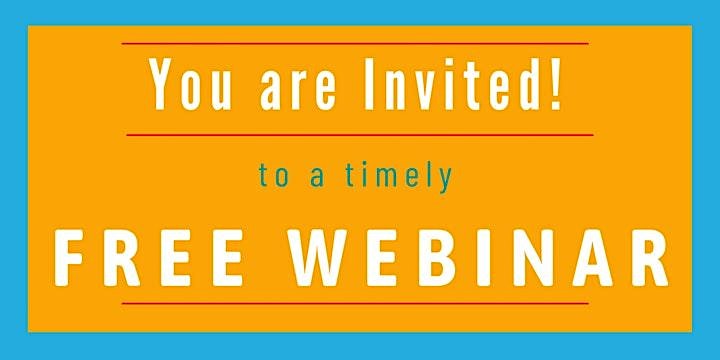 Discover

The Nomadic Mindset UNCOVERED
This is your Winning Edge to Navigate, from survival to thriving, uncertainty to clarity, fear to courage. The secret sauce lays in your Nomadic Mindset to be fit ready for the New World. Are you Ready?
Journey With Kevin Cottam The Global Nomad

Do you want to Evolve? If so, come along

What will happen?
After researching nomadic cultures in Mongolia, the Maasai in Kenya and Berbers in Morocco, Kevin Cottam, will take you on a story-rich image-packed discovery journey, to uncover some of the ancient nomadic wisdom, important to help you navigate today's uncharted territories.

Who is Invited? EVERYONE!
CEO, Manager, Entrepreneur, Changing Careers, Students … If you are to co-create and collaborate together in this New World then everyone needs to be informed
Promise
Experience a fresh perspective needed for today's leadership, career and lifestyle; discover what is the nomadic mindset; determine what is your dominant mindset(nomadic, builder or settler; unleash 3 nomadic arrows to be fit ready and more…
Invite 5 of your friends/colleagues/leaders to Discover with you!
Let's go Nomading Together!
Date:
July 18, 2020 Asia Pacific
Times:
8:00-9:30 am India Time
10:30-12:00 pm Singapore Time
12:30-2:00 pm Sydney Time
More about the Speaker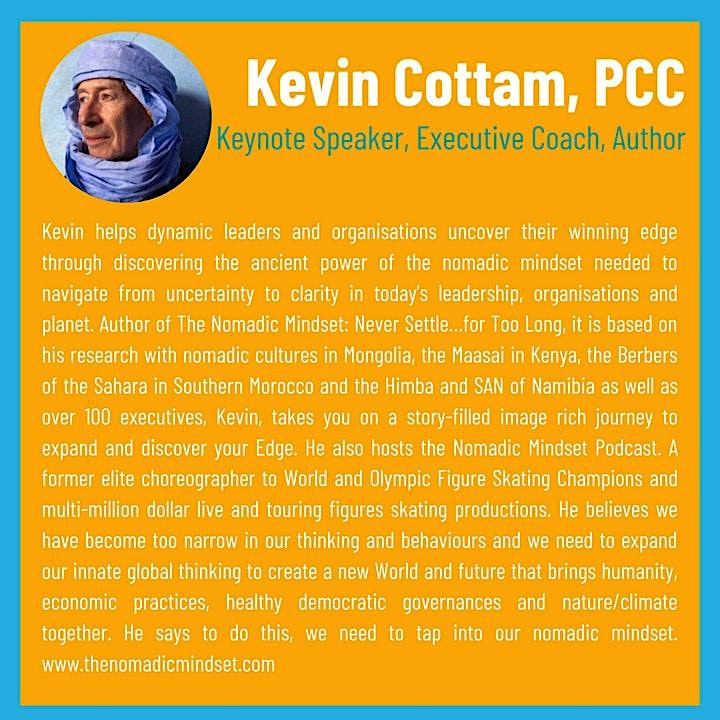 Interested to know more about The Nomadic Mindset?
Website: www.thenomadicmindset.com

Liked what you see?
For more similar content, webinars and management roundtables reach out to us
Email: support@BusinessAgility.in

Map Unavailable