The Strong Believer: Personal Growth For Muslims
Date/Time
Date(s) - 06/01/2021
8:00 pm
Categories
Cost:
299 USD
Contact Person:

Email:

Website:
https://www.eventbrite.com/e/the-strong-believer-personal-growth-for-muslims-tickets-126850777089?aff=ebdssbonlinesearch
Phone:

Organization:


ONLINE!
Be transformed in just an hour a day for 8 days. Perfect for busy moms.
About this Event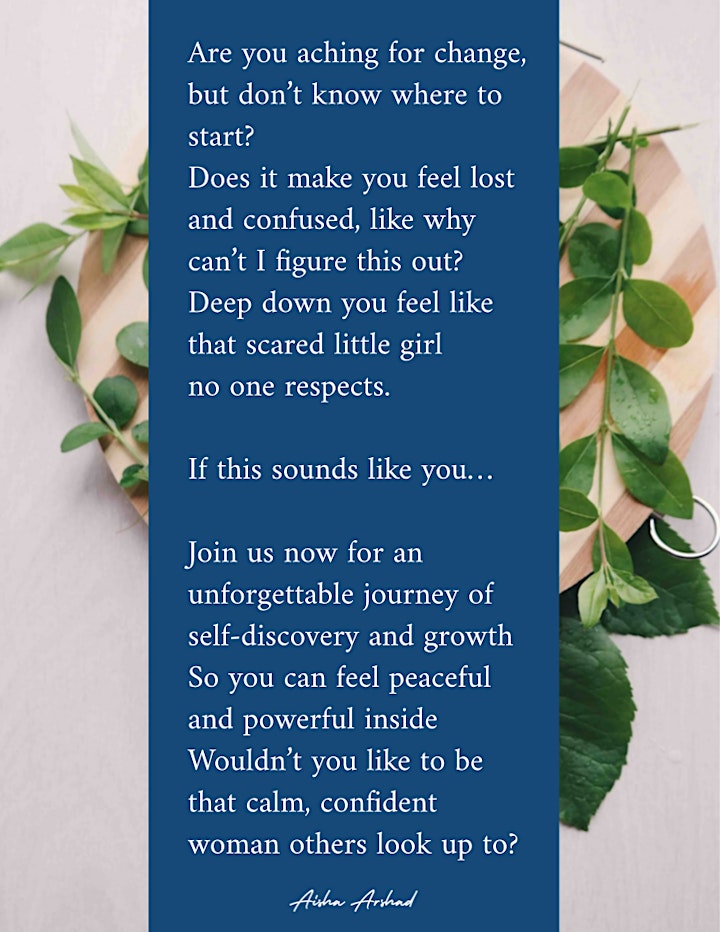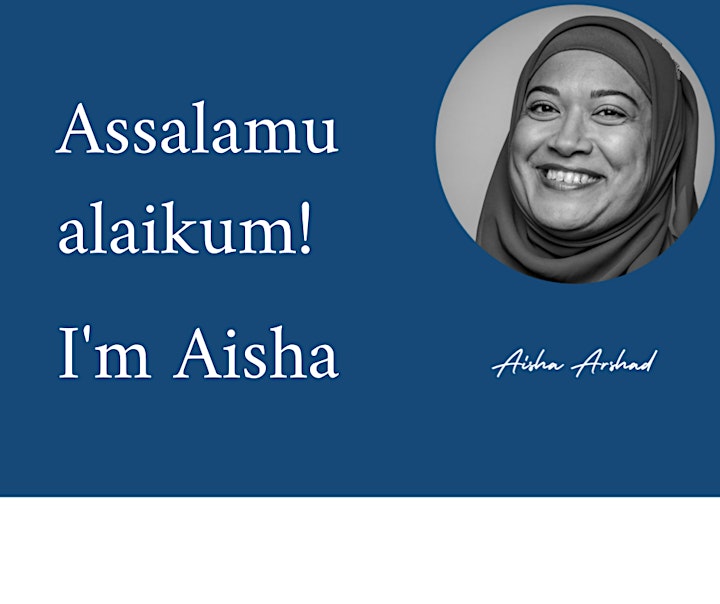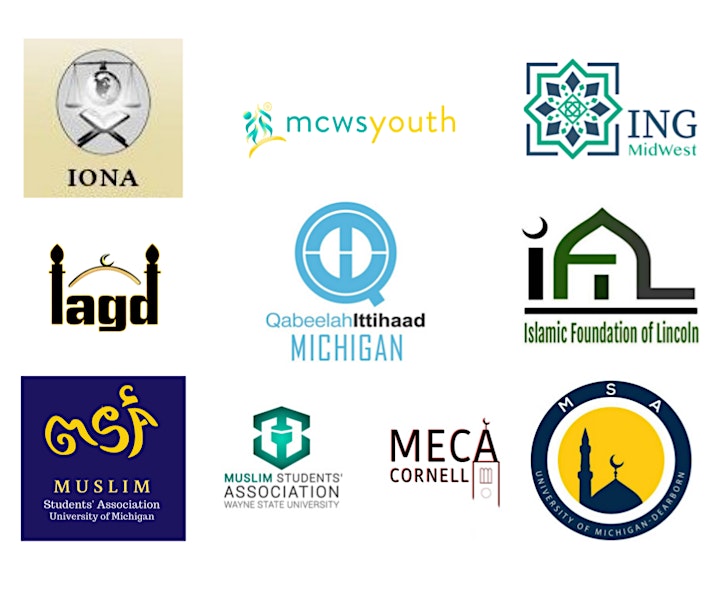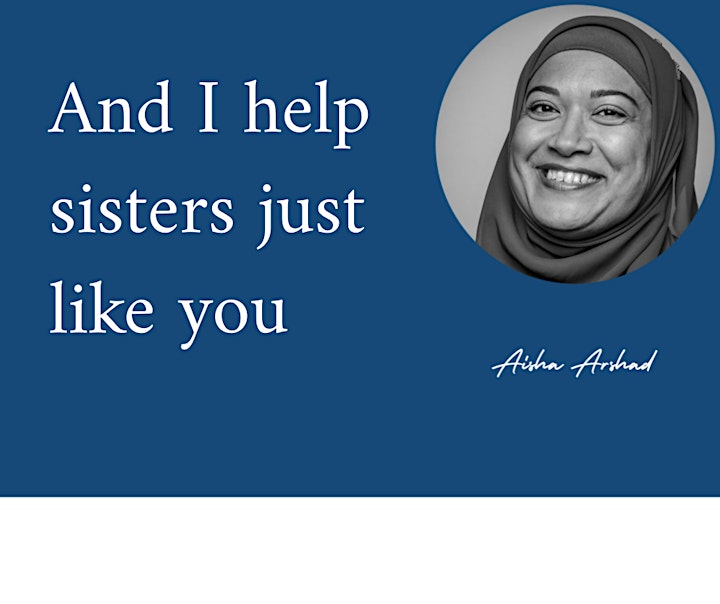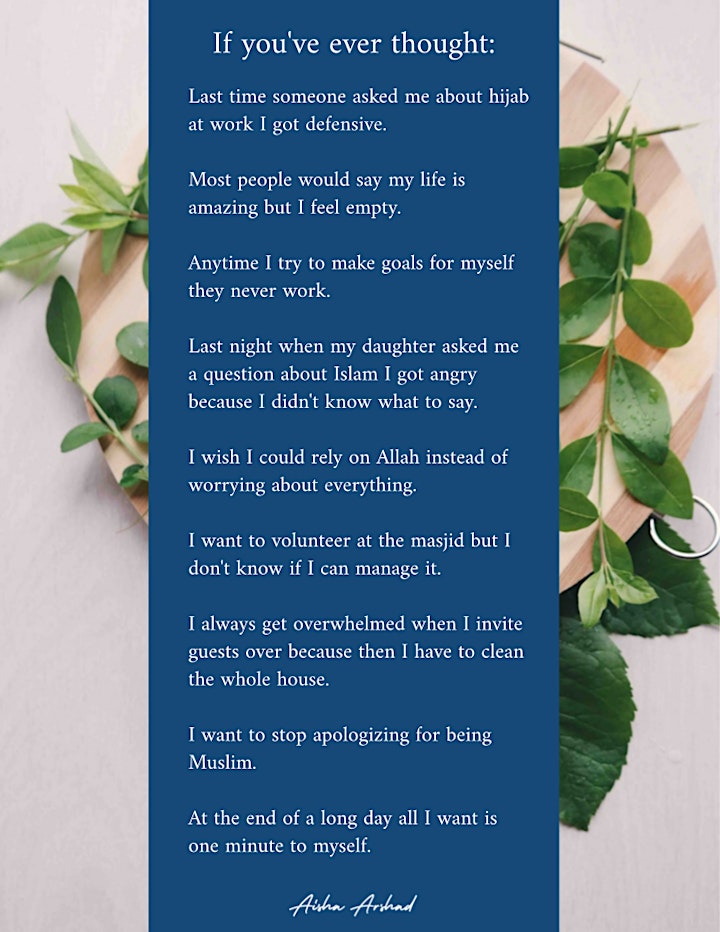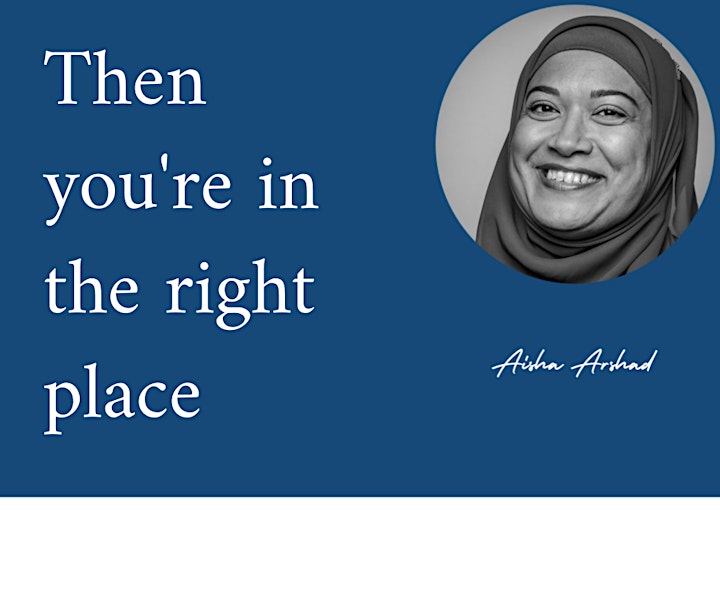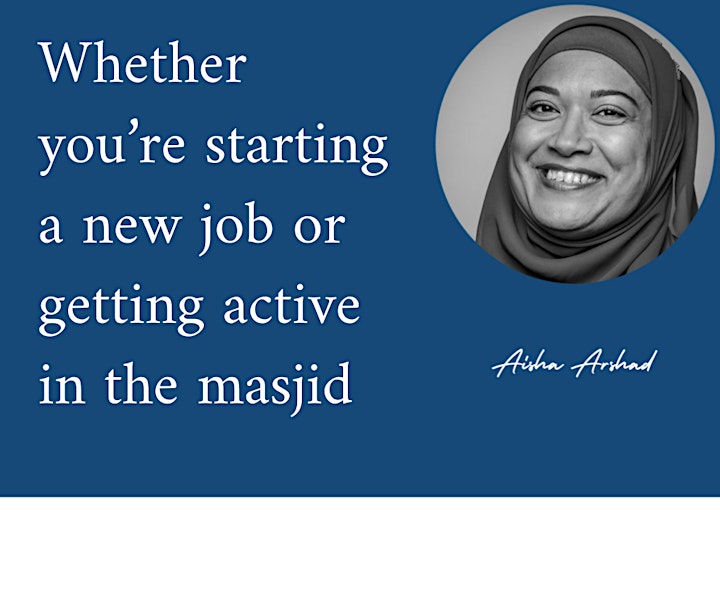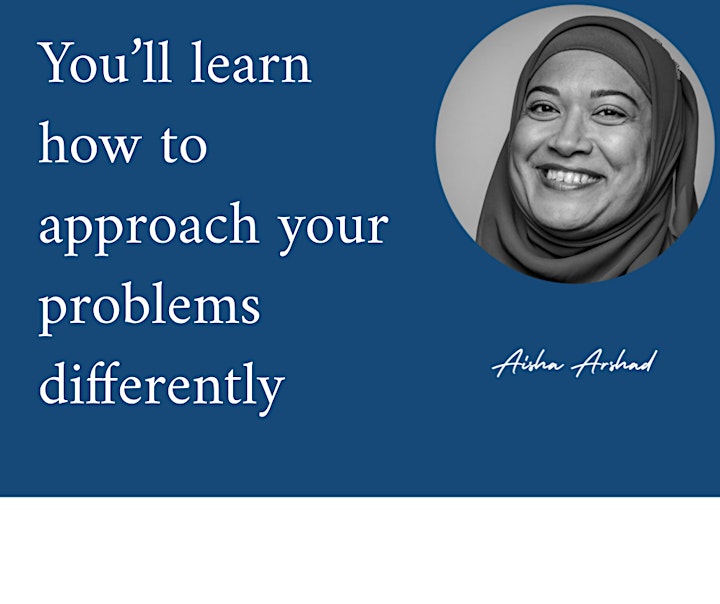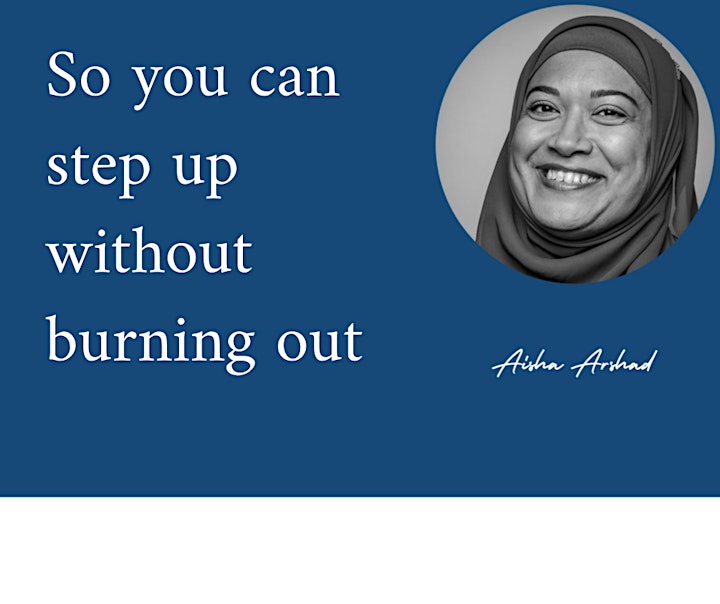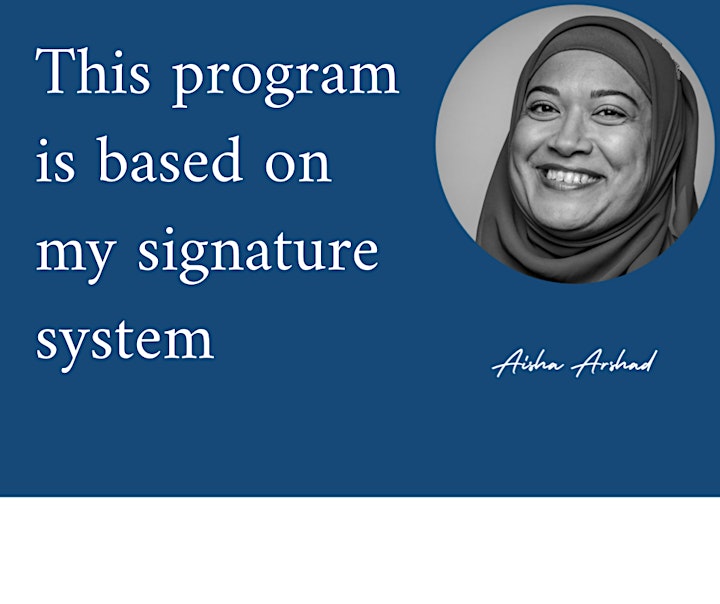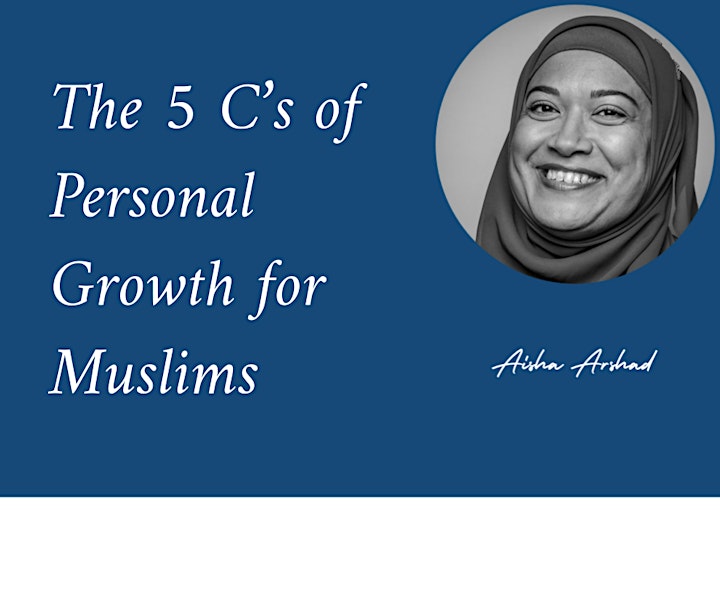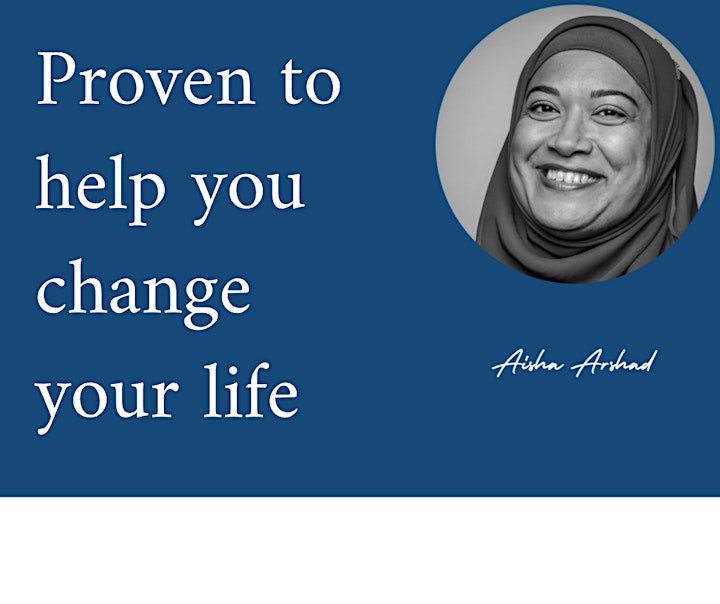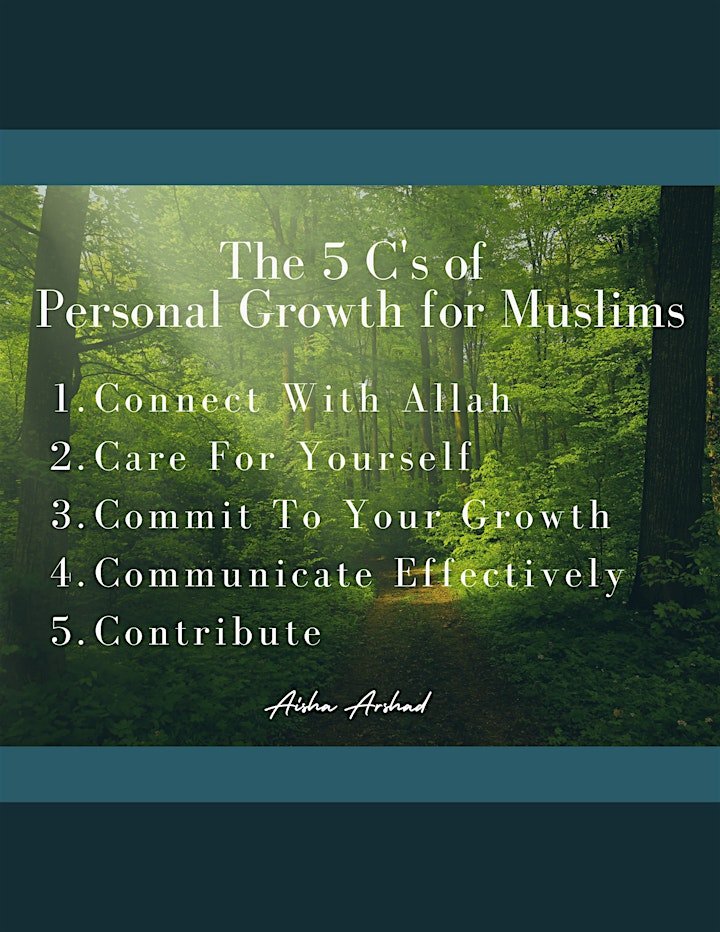 Here's what others have said:
"Sr. Aisha's class has been such a life changing experience for me. She beautifully taught me how to organize ourselves physically and spiritually through Islam, so that we can be the most productive versions of ourselves. I feel much lighter and forgiving towards myself, after Sr. Aisha reminded us how forgiving and loving Allah is towards us. She's taught me how to be more confident of myself as a Muslim woman in America alhamdulilah. I highly recommend this class to everyone."
– Sarah Waqhar
____________________________
"This course is a life changing experience. I encourage you all to join this workshop. It's not like any other course I've taken before. Sr Aisha Arshad coaches you step by step teaching you skills that will help you on your personal growth journey. What I love the most is that the fabric of our spiritual growth is intertwined with every process and step. I've learned how to communicate better, how to stop the self doubt, change the mindset and I pray that I continue down this path of positivity and excel!!
JazakAllahukhairun Sr Aisha, May it be a sadqah jariyah for you Ameen 🤲🏻❤️❤️"
– Munirah Mansoor-Farooqui
____________________________
"The 8-day intensive "The Strong Believer "course has allowed me to gain more insight of how we can develop stronger connection with Allah swt and the very facts that dominate of how we portray our religion within our communities and non Muslims as well.Thank you for your effort in reviving our faith to the next level through self discovery and personal growth while nurturing confidence in a much needed positive amazing sisters group setting, it was enjoyable and influential at the same time."
– Nishat Haq
____________________________
"Alhamdulilah the course was a well structured journey of realisation and self discovery.
A microscopic and macroscopic view at ourselves and our world.
You are led hand in hand gently down the road of self discovery.
Unravelling misconceptions and slowly opening our mind to new prospects and possibilities.
A journey that equips you with new tools of self confidence.
A journey all too short."
-Sara Ahmed
____________________________
"I should" statements vs "I am" statements, how this changed my perspective of personal growth challenges, for example: "I should read more" vs "I am someone who reads on daily basis".
Best time for personal growth I ever invested 😍 in this course which focuses on the 5C's of Personal Growth for Muslims. Wish I had done this sooner…jazakallah khair Aisha Arshad
May Allah preserve you ameen
I can't wait for the book."
– Syeda Jannath
____________________________
"Just finished this course, 8 days spent with like-minded, goal-oriented sisters in a safe, no-judgement atmosphere. We all learned so much, led by an engaging and genuinely passionate teacher, Aisha Arshad. I'll make sure to share any upcoming events and courses led by her because I know so many of my friends would enjoy the course as much as I did."
– Umber Hanief
____________________________
"I was going through a lot of things in my life, it was like a normal life to a new normal. Even the kids… to make their lives more normal, I had to first find myself and organize myself… I was in a lot of turmoil and I didn't know which direction, how do I get my life together, and all the Cs and everything else taught me a lot of things, first of all, to take care of myself and start off from there, you know, and then organizing everything else…previously before coming into this program i was like where do I start, so now I have the tools and a platform, I know the direction to move forward and the way to do it… Every big wave starts with a little ripple, so I would consider it like it was a little ripple, and it think this was a very important step, and I think that's what we achieved, it's a big step forward. I think it's perfect, the timing, everything."
Working mom of 5
Michigan
__________________________
"It was about personal growth and seeing it from an Islamic lens. Often times when you think about individuals evolving or having self-help approaches or tactics, it's usually not combined, the psychology behind this is not usually paired up from an Islamic lens…"
Married
College Counselor
Washington DC
Map Unavailable