Tutankhamun's Tomb: life and death of a Pharaoh. Ancient Egypt Virtual Tour
Date/Time
Date(s) - 12/31/2021
5:00 pm
Categories
Cost:
$9.99 USD
Contact Person:

Email:

Website:
https://www.eventbrite.com/e/tutankhamuns-tomb-life-and-death-of-a-pharaoh-ancient-egypt-virtual-tour-tickets-119905646015?aff=ebdssbonlinesearch
Phone:

Organization:
by World Virtual Tours

Discover with us Tutankhamun's secrets! Join the Virtual Tour of the famous King Tut's Tomb and his Amazing Treasure.
About this event
>>>>>>>>>>>>>>>>>>>>>>>>>>>>>>>>>>>>>>>>>
NEW LINK TO BUY TICKETS
For October 29
<<<<<<<<<<<<<<<<<<<<<<<<<<<<<<<<<<<<<<<<<
************************************************************
PAY ATTENTION PLEASE
When you see start times in EET (Cairo Time) or CET/CEST (Rome Time), use this tool to easily convert it into your local time:
https://www.thetimezoneconverter.com
We HIGHLY suggest you add the event to your calendar to avoid time zone issues.
************************************************************
LANGUAGE: ENGLISH
Live event from Egypt with a Local Egyptologist and licensed tour guide
EVENT DETAILS
Immersive Experience
The Tomb of King Tut
The Mask and the Treasures at the Cairo Museum
Live Q&A
Contents suitable for children
EVENT DESCRIPTION
Our Egyptologist host will reveal the magnificence of the tomb of King Tutankhamun and also will show you the golden Mask and all his Treasures at the Cairo Museum.
Are you interested in the story and the curse of the most famous king of ancient Egypt? Then let's take you back in time during this online event!
We explore the tomb of King Tut, located in the Valley of the Kings. This young king from the New Kingdom was around 10 years old when he ascended the throne and died when he was only 19. You will get the chance to see his Royal Mummy.
We use our knowledge of Egyptology and our experience as qualified tour guides to give you the best possible alternative to visiting these tombs in real life. And of course you will have the opportunity to ask any of your questions.
Let us bring the ancient history back to life for you in a fun and interactive way in this journey to the King Tut's Tomb!
SPECIAL INSTRUCTIONS and REQUIREMENTS
PC, laptop, tablet or smartphone
Stable internet connection
This experience will use Zoom
Read Carefully Our TOS here: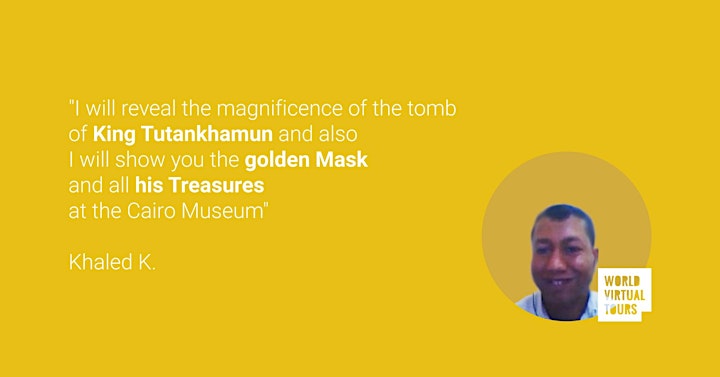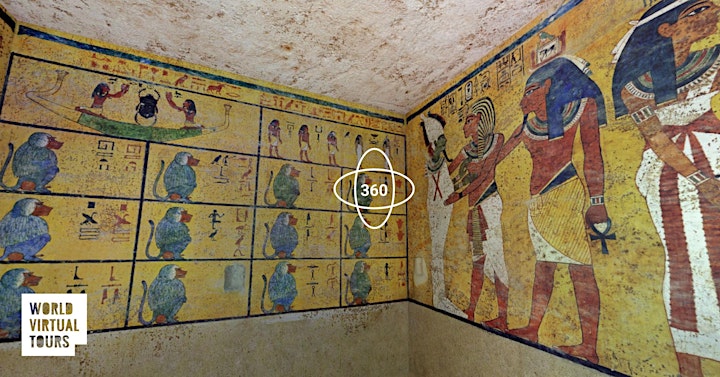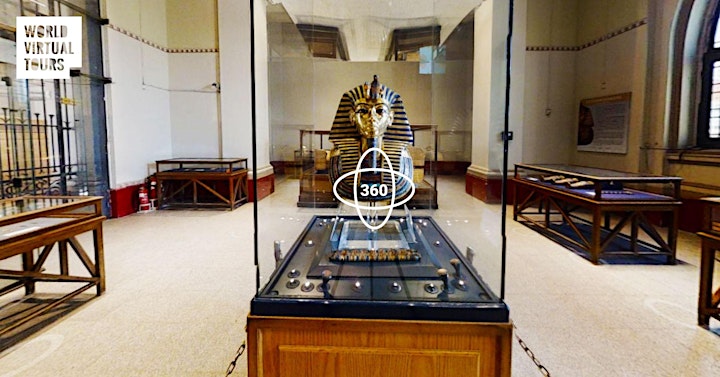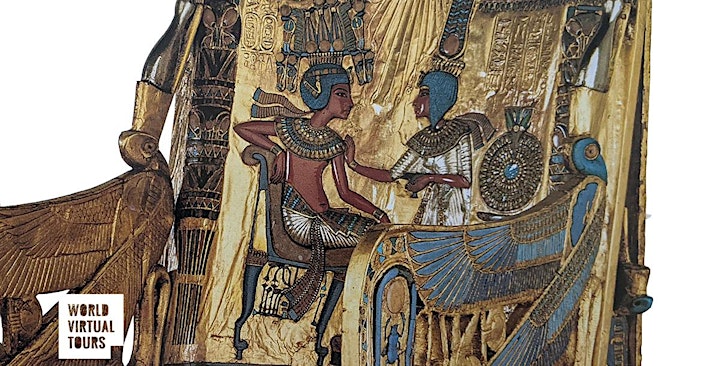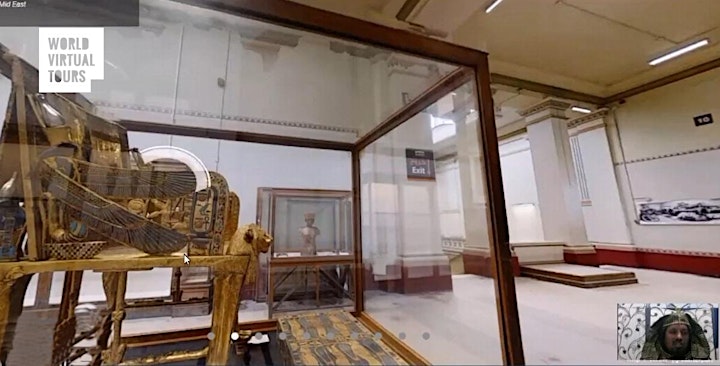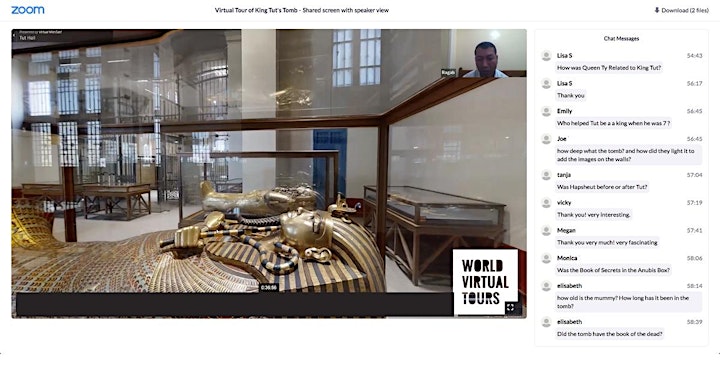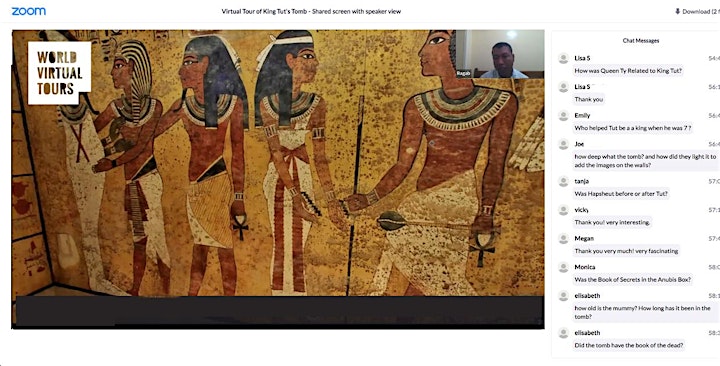 Map Unavailable