Virtual Tour of Pyramids and Egyptian Museum Egypt
Date/Time
Date(s) - 05/07/2021
10:00 am - 11:00 am
Categories
Cost:
10 USD
Contact Person:

Email:

Website:
https://www.eventbrite.com/e/virtual-tour-of-pyramids-and-egyptian-museum-egypt-tickets-134035524863?aff=ebdssbonlinesearch
Phone:

Organization:
World Virtual Tours

Join us on this virtual tour to Giza and Cairo, where we virtually visit the great Giza Pyramids and the Egyptian Museum!
About this Event
With this virtual tour we take you to the Pyramids of Giza, one of the remaining wonders of the Ancient World.
A lot of mystery still revolves around these fascinating Pyramids and if you want to know more about how these structures were built and for which reasons, then this is the virtual trip for you! We will take you back in time to discover the history of the Pyramids of Giza.
During this virtual trip you explore the Pyramids with magnificent panoramic views from the western plateau, then continue down the valley where the mighty Sphinx stands with great pride.
By using virtual maps to navigate you through the sight and by looking at photos from inside the Pyramids you learn about its significance in ancient times.
Additionally, we will give you an introduction to the famous Egyptian Museum with its many ancient artifacts, so that you know what to look for when you have a chance to visit in real-life.
We use our knowledge of Egyptology and our experience as qualified tour guides to give you the best possible alternative to visiting the Giza Pyramids in real life. And of course you will have the opportunity to ask any of your questions.
Let us bring the ancient history back to life for you in a fun and interactive way on this virtual tour of the Giza Pyramids and the Egyptian Museum!
Note: Our live guide will be using photos, art (and perhaps other media) during the tour. He will cover the history and modern significance of Tha location. we visit.)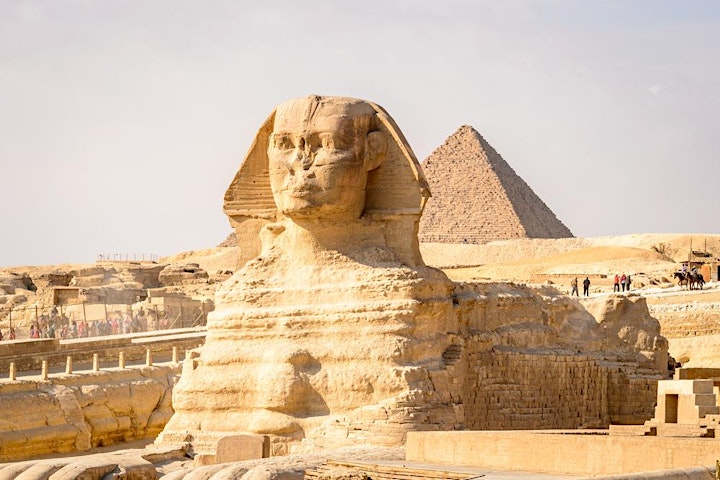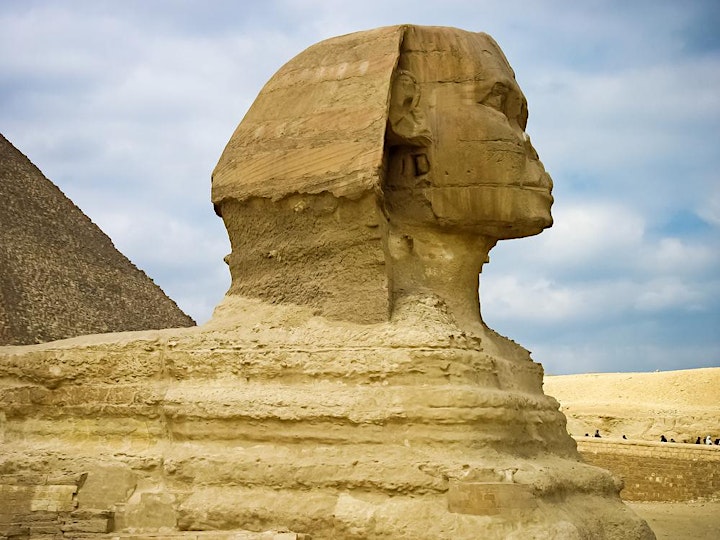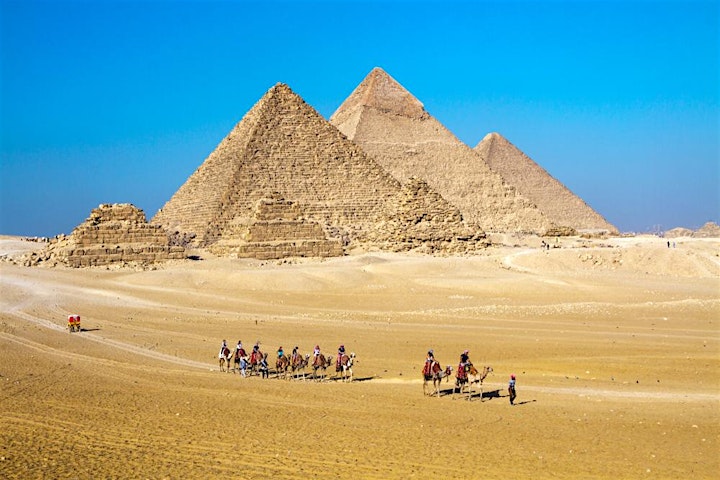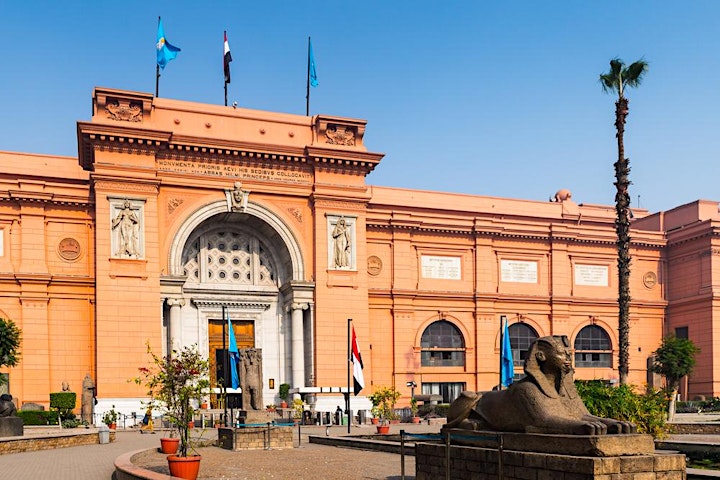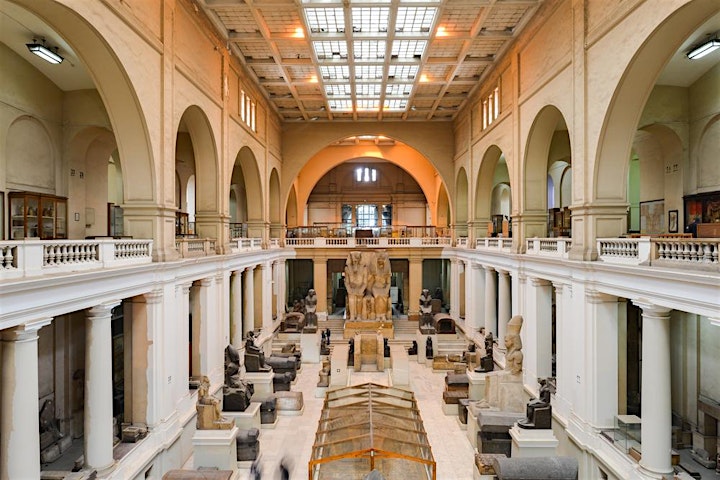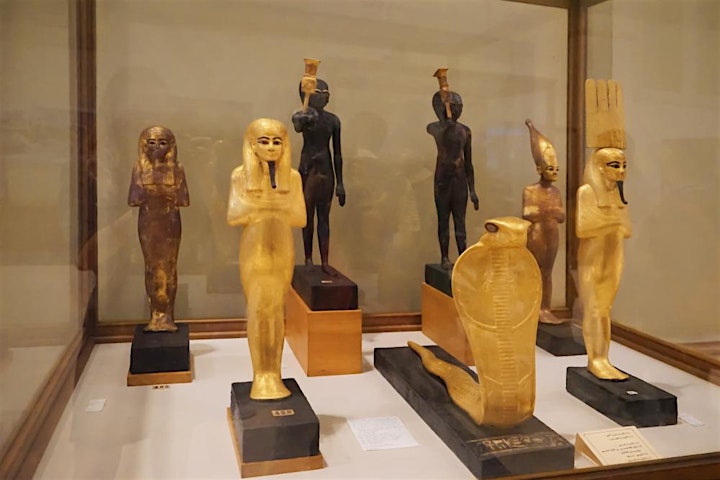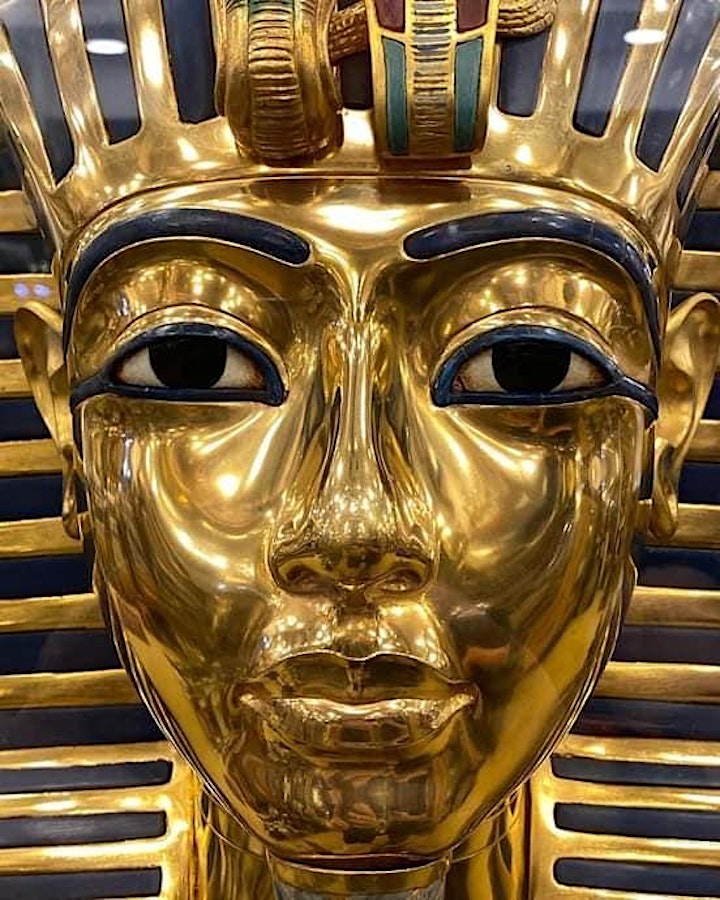 Map Unavailable