Arab America Foundation Announces 40 Under 40 Awardees--Class of 2020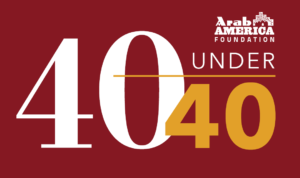 For Immediate Release
Washington DC (October 22, 2020): The Arab America Foundation announced today the awardees of their 40 Under 40 initiative. Forty Arab Americans from more than 14 states were announced from a pool of close to one-hundred applications. Nine judges from throughout the country reviewed the applicants.
The awardees are Sirene Abou-Chakra, Mahmoud Abuqalbain, Shereen Ahmed, Ahmad Alaswad, Henda Albiatty, Chris Araj, Sama'an Ashrawi, Sa'ed Atshan, Omar Baddar, Lema Mousilli Barazi, Hazami Barmada, Hassan Bazzi, Ghida Dagher, Sarah Dollah-Said, Abdul El-Sayed, Haitham Fakhouri, Chris Farah, Maymanah Farhat, Aayah Fatayerji, Khalid Hattar, Amanda Jawad, Nicholas Juzdan, Dana Khalife Marjieh, Samer Korkor, Omar Kurdi, Rabih Makki, Alan Mikhail, Laila Mokhiber, Tamer Morsy, Sarafina Nance, Nabeel Obeid, Omar Offendum, Nour Rabai, Michael Saad, Ridah Sabouni, Ibraheem Samirah, Aline Sara, Lulu Seikaly, Nina Shoman-Dajani and Leena Zahra.
40 Under 40 is a celebration of accomplished young Arab Americans. The program spotlights Arab American professionals in all fields and business sectors, including education, law, public service/politics, non-profit, business leaders, entrepreneurs, engineers, medical professionals, artists, entertainers, writers, and media representatives. These young professionals have great achievements both in the workplace and in their communities.
"We are proud to launch this historic initiative that recognizes all of the successes and accomplishments Arab Americans contribute to our society," said Warren David, co-founder of the Arab America Foundation and president of Arab America. "The awardees truly exemplify our mission of connecting and empowering Arab Americans. We are delighted to see so many young Arab Americans take pride in their heritage and devote their time to making the world a better place."
All awardees are under the age of 40, who excel in their industry, and are engaged in promoting their heritage and culture to empower their communities and make a difference. The competition is open to all professionals who live and/or work in the United States and from Arab descent. Each of the awardees has forged pathways in their profession and community. They have done stellar work to promote their Arab heritage and bring positive changes to those around them.
The Arab America Foundation and its board are grateful for the leadership of the initiative's coordinators, Nabelah Ghareeb and Samar Sakakini, as well as the prestigious panel of judges.
The 40 Under 40 awardees for the class of 2020 will be honored at the Connect Arab America: Empowerment Summit on Thursday, December 10, 2020.
About the Arab America Foundation
The Arab America Foundation (AAF) is a non-profit (501c3) educational and cultural organization. The mission of AAF is to promote the Arab heritage, empower and educate others about the Arab identity, connect Arab Americans, and build coalitions with diverse organizations across the U.S.
For more information about the 40 Under 40 initiative click here.
For more information about the Arab America Foundation, click here.
For media inquiries, contact Lindsey Penn here.
The 40 Under 40 Awardees, Class of 2020
Sirene Abou-Chakra

Sirene Abou-Chakra serves as Chief Development Officer for the City of Detroit and leads the development and fundraising of Mayor Mike Duggan's top priorities with public, philanthropic, and corporate investment. During her three years with the City of Detroit, Sirene has raised $1.1B+ in funding to support critical city services. A Michigan native and University of Michigan alum, Ms. Abou-Chakra served for ten years as a Manager and Account Executive at Google, working internationally on media strategy, messaging, and fundraising for election campaigns the company advised on, as well as leading groundbreaking digital strategies across the Google and YouTube platforms to amass grassroots donors. While at the University of Michigan, Ms. Abou-Chakra co-founded "Doors of Opportunity," a nonprofit that works to increase the enrollment of Arab students at top universities. Ms. Abou-Chakra is Lebanese and was born in Beirut.
Mahmoud Abuqalbain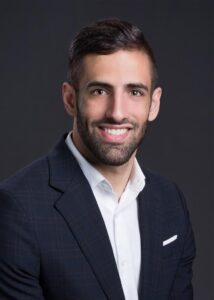 Mahmoud Abuqalbain is a Palestinian civil engineer and entrepreneur, who was born and raised in Amman, Jordan, and currently lives in Michigan. In 2017, he obtained a bachelor's degree in civil and environmental engineering with a concentration in structural engineering. In 2018, he graduated with a master's degree in civil engineering with a concentration in construction management. Mr. Abuqalbain started his engineering career working for multi-billion dollar companies, including Gilbane and Granger Construction. He founded Modern Lens Production and Mawtini Dabkeh Troupe, a folk dancing troupe that has performed for multiple notable events, including a presidential candidate campaign (Bernie Sanders), Google, and others. Mr. Abuqalbain serves as an executive board member of the New Generation for Palestine and has developed a strong presence on social media with over 100,000 followers. He also helped raise over $1000.000 for people in need with NGO's such as Muslims of the World, UMR, and Muslim Aid USA.
Shereen Ahmed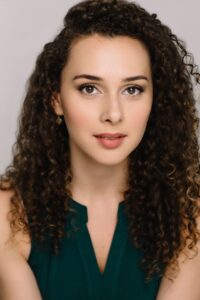 Shereen Ahmed, originally from Egypt, is currently starring as Eliza Doolittle in the first national tour of My Fair Lady. Shereen was born and raised in Maryland but now she's in New York City doing Broadway: Lincoln Center Theater's revival of My Fair Lady (OBC) understudying Laura Benanti as Eliza Doolittle. She holds a Bachelor of Science in Sociology & Anthropology with a concentration in Criminal Justice from Towson University, Maryland. Her artistic collaborations inspire raising awareness to issues of representation, inclusion, and equity through her work, art, and meaningful conversation. www.shereenahmedonline.com | @shereen_ahmed
Ahmad Alaswad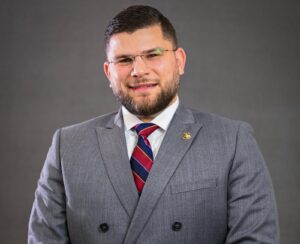 Ahmad Alaswad is a second-generation Syrian-American. He currently serves as the Chief of Staff to Fort Bend County Commissioner Ken R. DeMerchant, making him the first Arab-American to hold such a position in the state of Texas. In addition, Mr. Alaswad was elected as a Brazoria County Municipal Utilities District Director in May of 2020, making him the first Arab-American to hold an elected position in Brazoria County. Mr. Alaswad holds a Master's in Public Administration and two Bachelors' in Political Science and Criminal Justice. During his free time, Mr. Alaswad volunteers at various local non-profits, including serving on the board of the Arab Community Center in Houston, TX. Mr. Alaswad enjoys barbecuing for his friends and family and traveling the world with his lovely wife.
Henda Albiatty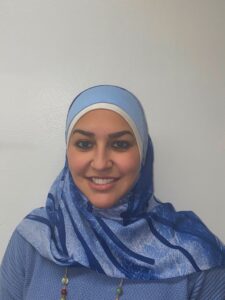 Henda Albiatty, MPH, was born in southern Iraq before immigrating to the United States at the age of four. Ms. Albiatty is a public health administrator who holds a Master's in Public Health from Michigan State University. She is currently the Chief of Operations at Core Psych, PLLC, a mental health practice in Dearborn, MI, which she co-owns with her husband, Dr. Shady Shebak. She views community service and engagement as an integral component of her immigrant story, and she has deep ties working within the Metro Detroit communities, spanning almost two decades. In 2012, Ms. Albiatty co-founded the non-profit organization known as MOVE along with other local Arab American professionals. The organization's mission is to engage and educate the Metro Detroit communities on topics such as mental health and cultural competency. These experiences continue to inspire her work at Core Psych, PLLC, and the culturally-mindful services they are able to provide. Ms. Albiatty has authored several abstracts and a research publication about mental health within the Arab American community. Her greatest accomplishment to date is being a mother of two.
Chris F. Araj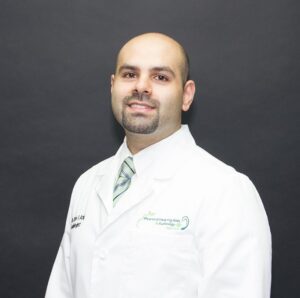 Dr. Chris Farid Araj is a board-certified audiologist from Houston, Texas. He is a first-generation Arab American; his parents are both from Taybeh, Palestine. He is the founder and owner of Pearland Hearing Aids & Audiology, a private audiology practice. He is the past-president of the Texas Academy of Audiology. In 2018, Dr. Araj was one of only a dozen individuals selected nationwide to be named a "Future Leader of Audiology" by the American Academy of Audiology. During his doctoral studies at Towson University, he was selected from students across the country to receive the "Outstanding Student Clinician Award" by Starkey Laboratories. Dr. Araj was honored with the "Otho Plummer Award" at Lamar University for the highest GPA and received a scholarship from the Houston Association for Communication Disorders. He currently serves on the board of directors of the Scot Haug Foundation, an organization dedicated to promoting audiology awareness and education. He lives with his wife Rund, and their children Andrew, Sophie, and Alessia.
Sama'an Ashrawi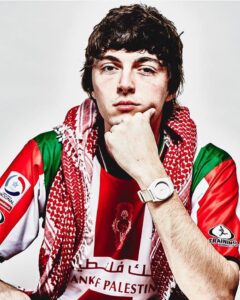 Sama'an Ashrawi is a Palestinian-American writer, filmmaker, music producer, and host of the Nostalgia Mixtape podcast, based in Los Angeles and Texas. His work has featured Drake, Coldplay's Chris Martin, Chris Rock, Kendrick Lamar, J. Cole, Abbi Jacobson & Ilana Glazer, Pharrell, Lupe Fiasco, A$AP Rocky, Clint Dempsey, Nneka Ogwumike, Gary Clark Jr, Leon Bridges, Hannibal Buress, DJ Khaled, Mac Miller, Thundercat, Ana Tijoux, Khruangbin, and dozens more. In 2016, a song he co-produced, "Captive of the Sun," debuted on The Late Show With Stephen Colbert. He was then tapped by longtime Viacom president Van Toffler to help launch Toffler's new movie studio, Gunpowder & Sky. In 2020, he served as guest editor for Palestine in America magazine's music issue and went viral with his cover story on punk legend Geeby Dajani. Mr. Ashrawi's work has been quoted in books, sampled in music, and featured on VICE, Complex, USA Today, and MTV.
Sa'ed Atshan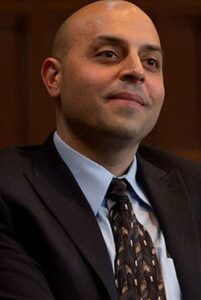 Sa'ed Atshan is based in Pennsylvania and originally from Palestine. He is a professor of peace and conflict studies at Swarthmore College, having previously served as a postdoctoral fellow in international studies at Brown University, and receiving his Ph.D. in anthropology and Middle Eastern studies from Harvard University. Dr. Atshan has published two books: Queer Palestine and the Empire of Critique (2020, Stanford University Press) and The Moral Triangle: Germans, Israelis, Palestinians (2020, Duke University Press). Dr. Atshan has been recognized with numerous major grants and fellowships, and he has worked for a wide range of organizations, with a focus on public service. He has volunteered on the boards of major organizations and has also been significantly involved in the leadership of Palestinian, Quaker, and LGBTQ human rights activist groups. Much of his work with Arab-American communities has been devoted to mentoring and supporting youth with education and civic engagement initiatives.
Omar Baddar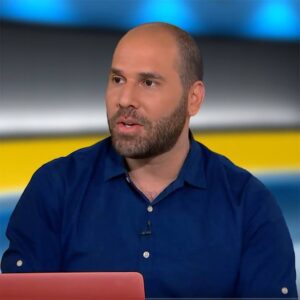 Omar Baddar is a Palestinian American residing in the greater Washington DC area. He is the communications director of the Institute for Middle East Understanding. Previously, he served as the deputy director of the Arab American Institute (AAI), Executive Director of the American Arab Anti-Discrimination Committee of Massachusetts, and was a digital producer and presenter with Al Jazeera's The Stream. Mr. Baddar holds a master's degree in political science, with research focusing on U.S.-Middle East policy. He has participated in dozens of panels, lectures, and debates on college and university campuses throughout the US. His media appearances include the BBC, MSNBC, Al-Jazeera, Sky News, Voice of America, and other outlets, and his writings have appeared in Salon, the Huffpost, the Daily Beast, and Jadaliyya, among other platforms.
Lema Mousilli Barazi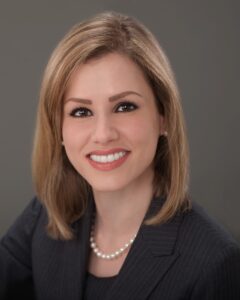 Lema Barazi was born in Damascus and immigrated to Houston when she was a child. She is the Litigation Partner at Lloyd & Mousilli, a boutique firm specializing in intellectual property and technology law. Ms. Barazi advises executives on a wide range of complex commercial matters and is an Adjunct Professor in Business and Constitutional Law. Previously, she practiced pharmaceutical, medical device, medical malpractice, and complex commercial litigation at some of the nation's most prestigious firms. Before practicing civil law, she served as an Assistant District Attorney and prosecuted felony cases. Ms. Barazi graduated with honors from the University of Houston's Honors College, earning degrees in English and Political Science. She attended law school at the University of Houston Law Center, where she received her Doctorate of Jurisprudence. She later earned her MBA from Texas Tech, graduating magna cum laude. She has earned top honors: named a "Super Lawyer" and "Rising Star" by Texas Super Lawyers magazine and selected by The National Trial Lawyers for inclusion into its "Top 40 Under 40" list.
Hazami Barmada
Hazami Barmada is a thought-leader, catalyst, and social innovator, recognized by Forbes as an "inspirational agent of change." Ms. Barmada has consulted dozens of leading global organizations on social impact, change management, strategic communications, global governance, and leadership development. She has held several strategies and global engagement positions at the United Nations Headquarters, including the Coordinator for the United Nations Secretary General's World Humanitarian Summit and head of global engagement and communications for the United Nations Secretary General's Envoy on Youth. Ms. Hazami is the founder of the Humanity Lab Foundation, launched in partnership with the United Nations Office For Partnerships, which works to unlock human potential and democratize access to the power that shapes the world. She has a master's in Public Administration from Harvard University's Kennedy School of Government where she is an Edward S. Mason Fellow in Public Policy and Management. In addition, she is a Presidential Leadership Scholar, taught Adaptive Leadership at Harvard University, and is the host and Executive Producer of the Finding Humanity Podcast. She is originally Syrian/Palestinian.
Hassan Bazzi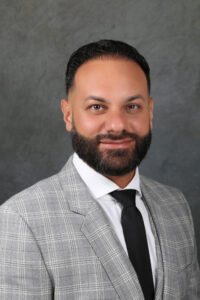 Hassan K. Bazzi, Esq was born and raised in Dearborn, Michigan. Mr. Bazzi along with his two partners founded At Law Group, PLLC a full-service law firm that employs many Arab Americans and the largest law firm in Dearborn. Mr. Bazzi has participated in all aspects of criminal and civil law cases. He stops at nothing to make sure his clients are represented with the best of advocacy. Mr. Bazzi has successfully defended cases involving assault, theft, gun crimes, domestic violence, and other crimes. He received his bachelor's degree from Wayne State University and a law degree from Thomas Cooley Law School. Mr. Bazzi maintains a strong reputation with residents and prominent members of the community. He continues to give back to his community. He is fluent in Arabic and English.
Ghida Dagher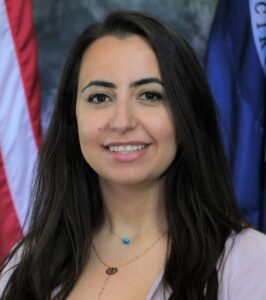 Ghida Dagher is the Director of Appointments for Governor Gretchen Whitmer and the State of Michigan. In the 22 months of the administration thus far, Ms. Dagher has overseen the appointment of 1300 professionals to Michigan's 350 boards and commissions, judicial vacancies, and the Governor's cabinet and state departments. She is also a national trainer for New American Leaders, a nonpartisan organization dedicated to building a more inclusive democracy by training New Americans to run for public office. Having moved to the U.S. at age of 9, her family came seeking asylum from Lebanon and Sierra Leone. Ms. Dagher's career and leadership are shaped by her multicultural background and her real-world understanding of struggle and opportunity. She's deeply dedicated to the engagement and empowerment of all communities, particularly those underrepresented. Ms. Dagher is a Truman Political Partner, a Marshall Memorial Fellow, and was recognized by Crain's Business Detroit in 2018.
Sarah Dollah-Said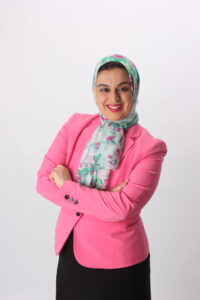 Sarah Dollah-Said is the daughter of Nasser and Samiha Dollah and was born and raised in the Chicagoland area where she still resides. Her father's family has origins in Beitunia, Palestine; while her mother was born in Homs, Syria. For the past 16 years, Ms. Dollah-Said has worked with English language learners as a teacher and school leader throughout the Chicagoland area. She is currently the Founding Director of Language and Equity Programs at the Elgin Math and Science Academy, a newly formed K-5 Expeditionary Learning charter school in Elgin, Illinois. In addition to her work there, Ms. Dollah-Said is a Community Coach for Open Up Resources where she provides coaching in English Language Arts instruction for teachers nationwide. Lately, she has been a part of a movement nationwide to promote equity and social justice within schools. Additionally, she is one of the founders of the Arab American Educators Network. Ms. Dollah-Said has written several articles in Edweek Teacher, Teaching Tolerance, Teaching, Reimagining Migration, and Confianza that support teachers in understanding equity, social justice education, and language learning in schools. She is a known speaker and writer internationally in the education world.
Abdul El-Sayed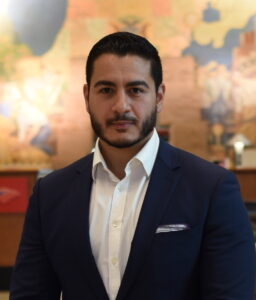 Dr. Abdul El-Sayed is an Egyptian-American physician, epidemiologist, progressive activist, educator, author, speaker, and podcast host from Michigan. He is the Chair of Southpaw Michigan and a Contributor at CNN. Dr. El-Sayed is the author of Healing Politics, calling for a politics of empathy to cure our epidemic of insecurity, and the forthcoming Medicare for All: A Citizen's Guide with Dr. Micah Johnson. He is the host of "America Dissected," a podcast by Crooked Media, which goes beyond the headlines to explore what really matters for our health. He is the DeRoy Visiting Professor at the University of Michigan and a Scholar-in-Residence at Wayne State University and American University, teaching at the interaction of public health, public policy, and politics. Dr. El-Sayed is formerly the Health Director for the City of Detroit and candidate for Governor of Michigan in 2018.
Haitham Fakhouri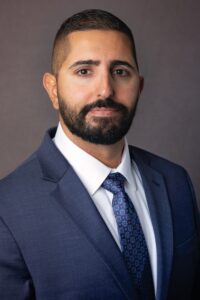 Haitham Fakhouri is the owner of Bold Media, Inc., a marketing firm that focuses on building brand equity and lead generation. Bold Media has been rated amongst the top marketing firms within Michigan and serves clients from around the globe. Born in Detroit, Michigan, Mr. Fakhouri is a graduate of Eastern Michigan University and currently resides in Livonia, Michigan with his wife and three children. His parents immigrated from Jordan and Palestine and installed a strong sense of cultural and religious appreciation. Mr. Fakhouri currently holds positions as a Livonia Human Relations Commissioner, Altar Server, and Communications Coordinator for the Basilica of St. Mary, and Marketing Chairman for the Michigan Fun Fest and the AFRP. He has held board positions for the Livonia Chamber of Commerce, Livonia Arts Council, Detroit Ramallah Club, Networkers' Edge Business Group as well as ambassadorships for Michigan BNI and the Southfield, Plymouth, and Dearborn Chambers of Commerce.
Chris Farah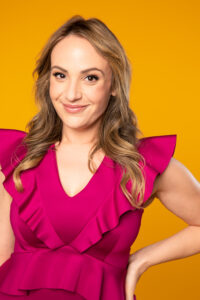 Chris Farah of California is a host, actor, comedian, and 3rd generation Syrian-Lebanese-Palestinian American. A pop-culture savant, Ms. Farah is a frequent commenter, podcast guest, and panelist obsessed with all things Entertainment on shows such as Chelsea Lately, Hello Ross, and more. She performs standup comedy, sketch, characters, storytelling, and hosts charity galas all over. You might have caught her playing funny people on TV's Burning Love, Modern Family, and Superstore. As a theatre artist, Ms. Farah has worked with Cornerstone Theatre Company, Open Fist Theatre, Theatre Unleashed, REDCAT's New Works Festival, and countless others. One of her passions is the Hollywood Fringe Festival where she produced and performed her cult character @FancyTheShow winning Best Cabaret/Variety Show. She then pioneered HFF's Diversity Scholarship providing assistance to underrepresented voices, mentoring, and seeing to fruition their own piece produced. Frequently arts and charity collide, as a UNICEF NextGen board member, she co-produced Arab-Americans: In Story raising thousands for Syrian Refugees, hosted the annual Arab American National Museum Gala, and sits on the board for The Celebrity Foundation.
Maymanah Farhat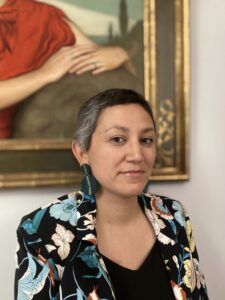 Born in California to a Mexican mother and a Lebanese father, Maymanah Farhat is an arts writer, editor, and curator working between New York City and the San Francisco Bay Area. A longtime advocate of historically overlooked art scenes, Ms. Farhat has profiled Arab American artists in academic journals, international magazines, edited volumes, and museum and gallery publications, and has highlighted these artists in exhibitions at the Minnesota Museum of American Art, San Francisco Center for the Book, Center for Book Arts, Manhattan, Arab American National Museum, Virginia Commonwealth University Gallery in Doha, Qatar, Art Dubai, and Beirut Exhibition Center. In 2014, she was included among Foreign Policy's annual list of 100 Leading Global Thinkers in recognition of her scholarship on Syrian art after the uprising. With her husband, Iraqi artist Athir Shayota, she collects works by Arab American artists with the intent of placing them in museums across the U.S.
Aayah Fatayerji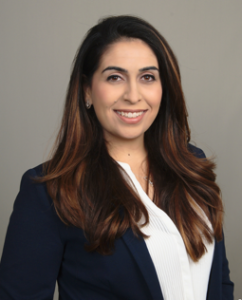 Dr. Aayah Fatayerji is of Lebanese/Palestinian origin. She currently lives in California where she serves her community as an Internal Medicine doctor. As an American-Arab, Dr. Fatayerji has contributed to her local community through volunteering, mentoring pre-medical and medical students as well as having served on the founding board of the local NAAMA chapter. While completing her Master in Public Health, she traveled abroad to present her research on water security in the Middle East. Dr. Fatayerji went on to organize multiple medical aid trips while in medical school as part of the Global Health Initiative. Most notably, she traveled to Jordan to provide aid and delivered medical supplies, wheelchairs, and walking devices that were distributed to over 2,000 patients in various refugee camps. As part of her dedication to water security in the Middle East, funds raised were also allocated to installing water tanks, providing clean water in refugee camps.
Khalid Hattar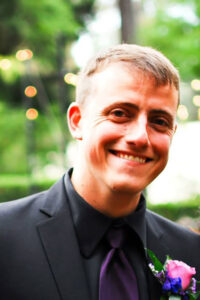 Dr. Khalid Hattar is an Arab American of Jordanian descent and enjoys traveling to Jordan to visit extended family. He received a B.S. in Chemical Engineering from the University of California, Santa Barbara, and a Ph.D. in Materials Science and Engineering from the University of Illinois, Urbana-Champaign in 2009. Dr. Hattar is a Principal Member of the Technical Staff at Sandia National Laboratories and a scientist at the Center for Integrated Nanotechnologies. He is also an Associate Adjunct Professor in the Mechanical Engineering Department at the University of California, Riverside. He has over 100 peer-reviewed publications and presented at numerous conferences nationally and internationally. Dr. Hattar has mentored dozens of postdoctoral candidates and interns over the years. He is a volunteer with the National Science Foundation Center for Advanced Materials Research, a board member for UIUC Alumni Board, and Sandia's CSI science outreach program for 4th graders. He lives in Albuquerque, New Mexico with his wife and three sons.
Amanda Jawad
Amanda Jawad is a Lebanese American from Dearborn, Michigan. She works as an Assistant United States Attorney in Detroit, where she has prosecuted cases involving human trafficking, child exploitation, sexual assault, and violent crime. Before that, Ms. Jawad held a job at a law firm in New York City. There, she worked with the New York Civil Liberties Union on a class-action lawsuit that helped to reform New York's public defense system. Ms. Jawad earned her B.A. in Psychology and Spanish from the University of Michigan, and her law degree from Harvard Law School. At Harvard, she became interested in Islamic feminism and studied the ways in which customs in Muslim-American communities can marginalize women during divorce proceedings. In New York, Ms. Jawad volunteered with the NYC Muslim-Jewish Solidarity Committee. She serves on the board of Zaman International, a nonprofit that provides humanitarian aid to women and children living in extreme poverty. She is also a certified Reiki healer.
Nicholas Juzdan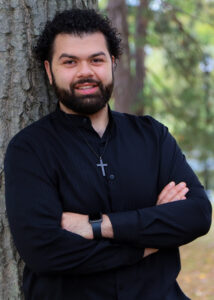 Storytelling has always played a major role in Nick Juzdan's life and he has had the privilege of pursuing it professionally. Throughout his life, Mr. Juzdan's Syrian father and Palestinian mother worked hard to build an Arab Christian household in New Jersey. Mr. Juzdan works as a media producer, mental health advocate and has worked for many organizations, including the Ashley Stewart, Montclair Film Festival, Tribeca Film Festival, Miss Universe, West Indian Day Carnival Association. He has also produced over a dozen independent short films. In his spare time, Mr. Juzdan volunteers for the Crisis Text Line and hosts a podcast called "You Are Seen: The Untold Stories." He is an active member of St. George Orthodox Church. Mr. Juzdan graduated from Montclair State University with his B.S. in Marketing and plans to continue his education in Mental Health. He hopes to continue enriching the lives of others through his story-telling and mental health advocacy.
Dana Khalife Marjieh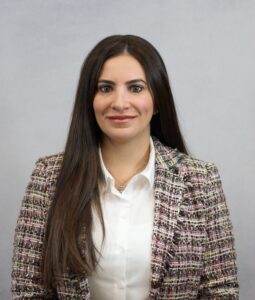 Dana Khalife Marjieh was born in Beirut, Lebanon, and grew up in Troy, Michigan. Ms. Khalife Marjieh obtained bachelor's degrees, with honors, in Political Science and Arab American Persian Turkish and Islamic Studies from the University of Michigan in 2005, and received her Juris Doctorate from Wayne State University Law School in 2007. She began her legal career as an attorney at Miller Canfield and is licensed to practice law in Michigan and New York. Ms. Khalife Marjieh and her husband Shadi have two young children and live in Westchester, New York. She has effectively demonstrated that women of a minority can achieve professional excellence while raising a family and giving back to others. In 2017, Ms. Khalife Marjieh started her own law firm which she owns and manages with two partners. Black Marjieh & Sanford LLP is a 100% women-owned firm, of nearly 20 attorneys, named to Fortune's 2018 Top 50 Small Business List, and is certified as a Great Place to Work. In 2019, BMS received the Family Friendly Employer Award from the Westchester Women's Bar Association. She was recognized as a NY SuperLawyer, Rising Star in 2019, a recognition received by less than 2.5% of New York lawyers under 40 years old. Ms. Khalife Marjieh balances her work with philanthropy, devoting countless hours of community service and pro bono legal services to those in need.
Samer Korkor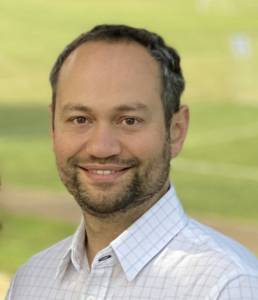 Samer Korkor is a private attorney in Washington D.C. at General Counsel, P.C., who has been active with numerous Arab American organizations. He is a former federal prosecutor with the Department of Justice (DOJ), where he worked on international aspects of many of DOJ's most sensitive and impactful matters garnering significant media attention, and with the potential to impact the U.S.'s international and bilateral relationships with key countries, including those in the Middle East, Asia, and Africa. Mr. Korkor served in several key positions at DOJ, such as Counsel to the Assistant Attorney General for the Criminal Division, and Counsel to the Attorney General's Counselor on International Affairs. He also served as a trial attorney in the Fraud Section (FCPA Unit), and the Office of International Affairs. Mr. Korkor also served as a Special AUSA in DC. He has demonstrated expertise in his areas – serving as a law professor, publishing scholarship, and providing thought leadership in major publications such as The Wall Street Journal. Mr. Korkor holds a JD from Washington University of St. Louis, is a Fulbright Scholar, and holds Bachelors (Political Science) and Masters (Bioethics) degrees from Case Western Reserve University.
Omar Kurdi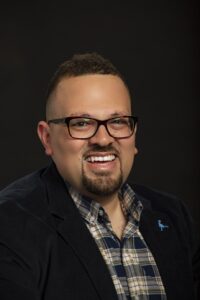 Omar Kurdi is Jordanian with a mixed background of Palestinian, Lebanese, and Kurdish. He lives and works in Cleveland, Ohio. He is the CEO of Friends for Life Rehabilitation Services, an agency that provides services to adults with developmental disabilities. Mr. Kurdi holds a Master's degree in Public Administration from Indiana Wesleyan University and a Bachelor's degree in International Relations from Cleveland State University. Outside of work, Mr. Kurdi is a writer and a performing arts enthusiast. He is a founding member of Masrah Cleveland Al-Arabi, a newly-developed theatre company within Cleveland Public Theatre that aims to connect with the Arabic-speaking communities in Cleveland. As of Spring 2019, he is a member of Cleveland Public Theatre's Board of Directors. In January 2020, Mr. Kurdi co-founded Arab Americans of Cleveland – Young Professionals network. In June 2020, he was appointed to the Community Advisory Board in Ideastream, the NPR and PBS affiliate in Northeast Ohio. In August 2020, he was selected as a Notable Immigrant Leader by Crain's Cleveland Business Magazine.
Rabih Makki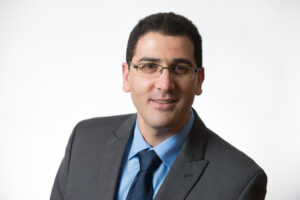 Rabih Makki was born in Kefraya, Lebanon. In 2007, he moved to the United States to pursue a Ph.D. degree in chemistry at Florida State University before moving to Boston to complete his postdoctoral fellowship at Harvard University. Dr. Makki is currently a Research Scientist at Wacker Chemical Corporation, Ann Arbor, Michigan. He has published many articles in top-ranked scientific journals and presented his work at national and international conferences. Dr. Makki is an active member of many professional and social organizations.
Alan Mikhail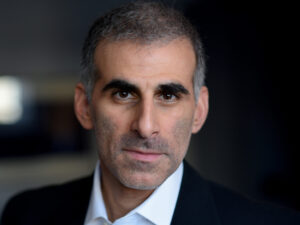 Alan Mikhail is a leading historian of his generation. Professor of History and Chair of the Department of History at Yale University, he is widely recognized for his work in Middle Eastern and global history. Mr. Mikhail is the author of four books and over thirty scholarly articles that have received multiple awards in the fields of Middle Eastern and environmental history. In 2018, he received the Anneliese Maier Research Award of the Alexander von Humboldt Foundation for internationally distinguished humanities scholars and social scientists. His most recent book is God's Shadow: Sultan Selim, His Ottoman Empire, and the Making of the Modern World named an Editors' Choice by the New York Times. His writing has appeared in the New York Times, Washington Post, Wall Street Journal, and Time. Mr. Mikhail was born in Houston, Texas, to Egyptian parents.
Laila Mokhiber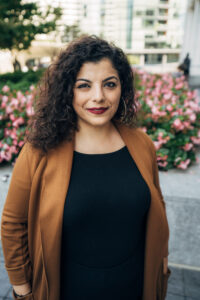 Laila Mokhiber is a native Virginian of Lebanese-Palestinian ancestry whose earliest memories involve carrying demonstration signs demanding social justice with her family. This inspired her community organizing and desire to study the Middle East. She went on to earn a BA in Global Affairs and a minor in Music (piano) at George Mason University. Today, Ms. Mokhiber brings a decade of experience to UNRWA USA as Director of Communications where she advocates for Palestinian refugees and has been instrumental in raising the organization's profile nationwide as well as helping to driving millions of dollars in humanitarian assistance. In addition to her day job, she acts as a DC ambassador for Afikra, is board president of Open Roads Media, and co-hosts the Latitude Adjustment Podcast. Ms. Mokhiber has proudly served her local community as a previous board member of the DC Palestinian Film and Arts Festival, the Network of Arab American Professionals DC Chapter, and the ADC DC Chapter.
Tamer Morsy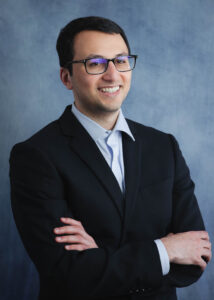 Tamer Morsy is of Egyptian descent and he was raised in Northeastern Pennsylvania. He holds a Bachelor's in Science in Biochemistry from Temple University, a Master's of Science in Healthcare Engineering from Lehigh University, and a Master's of Science in Data Science from Johns Hopkins University. Prior to founding SpotlightNews, Mr. Morsy worked as a data scientist for Stanford Healthcare and Geisinger Health System. At SpotlightNews, he leads all aspects of business and product. He was selected for the 2018 Nasdaq Milestone Makers cohort, Forbes 30 Under 30, Forbes 30 Under 30, Middle East, and Temple University 30 Under 30. He has also been featured by Johns Hopkins University and profiled in Benzinga and other prominent business journals.
Sarafina Nance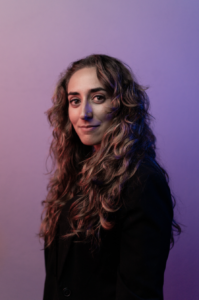 Sarafina El-Badry Nance was born in Austin, Texas, and is an Egyptian-American astrophysicist, women's health advocate, writer, speaker, and science communicator whose work has been featured in the BBC, National Geographic, SF Chronicle, Refinery29, and elsewhere. Ms. Nance has published three academic papers in the Monthly Notices of the Royal Astronomical Society and The Astrophysical Journal. She has discussed astrophysics on NPR's Short Wave, and her journey with breast cancer, women's health, and genetic mutations on BBC's Woman's Hour, as well as on her social media platforms. Her work has earned her over 100,000 Twitter followers. She lives in Berkeley with her partner and her dog, Comet.
Nabeel Obeid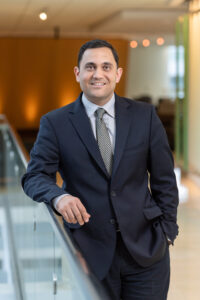 Dr. Nabeel Obeid is Syrian and lives in Michigan. Dr. Obeid is a Minimally-Invasive and Bariatric Surgeon and Assistant Professor of Surgery – University of Michigan Medical School. He is the Director of Bariatric Surgery at Michigan Medicine and St. Joseph Mercy Chelsea Hospital and was awarded the Gold Humanism Honor Society Award for Humanism in Medicine (2015). Dr. Obeid holds several leadership positions in national surgical societies and is an author of numerous scientific articles and book chapters. He has published in preeminent publications and oral presentations at national and international meetings. He serves as a faculty mentor to Medical Students of Middle-Eastern Descent student group. Dr. Obeid is Commissioner and Trustee at Large for State of Michigan Governor-appointed Commission on Middle-Eastern American Affairs. He has been married for 10 years to wife Rudayna and is a father to Farouk (6) and Olivia (2).
Omar Offendum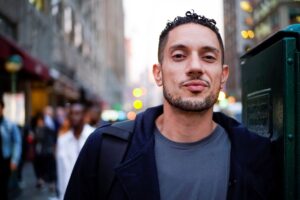 Omar Offendum is a Syrian-American rapper/spoken word artist living in Los Angeles. Known for his unique blend of Hip-Hop & Arabic poetry, he's been featured on prominent world news outlets, lectured at a number of prestigious academic institutions, collaborated with major museums and cultural organizations, and helped raise millions of dollars for various humanitarian relief groups. Mr. Offendum was recently named a Kennedy Center Citizen Artist Fellow, as well as a member of both the Pillars Fund cohort for Muslim narrative change & the RaceForward Butterfly Lab cohort for immigrant narrative strategy.
Nour Rabai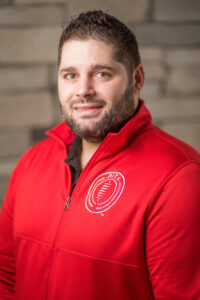 Nour Rabai is the owner and founder of Pita Mediterranean Street Food. In 2010 Mr. Rabai and his brother, Hadi, opened a fine dining restaurant in Peachtree City, Georgia. The Beirut (restaurant) was greeted with sold-out reservations nightly. Mr. Rabai had the vision of opening a fast-casual, family-friendly version of the Beirut, and Pita by the Beirut was born. Using recipes and unique tastes of his homeland of Lebanon, Pita by the Beirut opened its first location in 2012. By 2016 Pita had 5 locations and began franchising its concept. With franchising, came a new name: Pita Mediterranean Street Food. Pita Mediterranean Street Food currently has 38 locations in Georgia, Illinois, Florida, Alabama & South Carolina. Locations will be opening in Illinois and Florida by the end of the year. Over 50 additional locations of Pita have been sold and are slated to open within the next 3 years. In his time off, Mr. Rabai enjoys spending time with his wife and 3 children. He is currently residing in Peachtree City, Georgia. They enjoy spending time in Atlanta, visiting parks, and indulging in the great food scene in Atlanta.
Michael E. Saad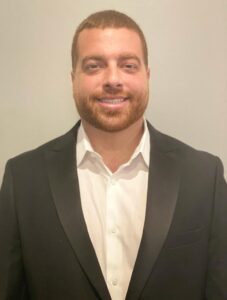 Michael E. Saad is 31 years old with a bachelor's degree in Accounting as well as a master's degree in Business Administration. He was born and raised in Michigan with family roots from Lebanon. He sits on the board of the Bint Jebail Cultural Center and was elected to part of their executive branch from 2016-2019. Through the two ice cream shops that Mr. Saad and his wife own, they have held many fundraisers. Two of the most impactful were for the Syrian refugees and the people affected by the recent explosion in Lebanon. A clothing drive raised enough clothes to ship a full container overseas for the Syrians that were forced out of their homes. On August 8th, 100% of sales were donated to the Lift Lebanon campaign. With the help of a match from IMC, over $200,000 was raised.
Ridah Sabouni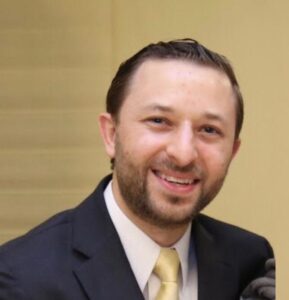 Ridah Sabouni was born and raised in California, the son of Syrian immigrants. Now based in Virginia, he is a Director with a leading clean energy consultancy, Energetics. His expertise is in the development of clean energy strategies, technologies, and programs for government and private sector clients. Mr. Sabouni is proud to volunteer extensively for civic and community engagement organizations, often in leadership roles. He has served as Washington DC chapter President and National Board member for the Network of Arab-American Professionals (NAAP). He worked for the 2008 Obama presidential campaign, has volunteered for multiple political campaigns in Virginia, and is the current Chair of the Democrats Abroad chapter in the UAE. Mr. Sabouni co-founded and served as Vice-Chair of the UAE Chapter of Muppies (Muslim Urban Professionals). He has a BS (honors) and MS in Electrical Engineering from the University of California, Davis, and the University of California, Santa Barbara.
Ibraheem Samirah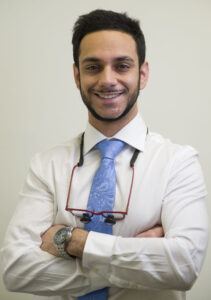 Dr. Ibraheem Samirah was born and raised in the Chicago suburbs, but his life was uprooted at age 10 when his father traveled to Jordan to care for his ailing mother and was then denied re-entry to the U.S. by the Bush Administration despite his approved immigration status. His family was forced to relocate to stay together and fight for his father's reinstatement. It took eleven years, but they won. He worked hard in school so he could one day return to the country he loved. Dr. Samirah attended American University and went on to Boston University for dental school. Today, he runs a community based dental practice serving patients throughout metro DC, and serves in Virginia's House of Delegates to give back—by helping families stay healthy, with more opportunities to succeed, and more time to spend together. Dr. Samirah knows the importance of quality, affordable housing as the economic consensus is clear that where you live often determines your social and economic outcomes. It is for this reason that he was the first legislator in Virginia's history to propose state-wide zoning reform. In the 2020 legislative session, he introduced HB151 and HB152, which would have legalized the development of two-family housing types, like duplexes, townhouses, and Accessory Dwelling Units across the Commonwealth, and plans to continue working on these critical issues in the up-coming 2021 Virginia General Session.
Aline Sara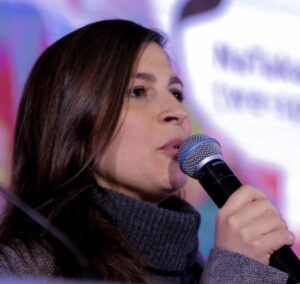 Aline Sara is Lebanese and lives in New York. She is the co-founder and CEO of NaTakallam, an award-winning social enterprise that hires displaced persons as online tutors, teachers, and translators. When she moved to Beirut in 2006 to pursue a career in human rights and conflict resolution, Ms. Sara felt the need to improve her Arabic skills. Despite her Lebanese heritage, Ms. Sara grew up in New York and never perfected it. After a stint as a Beirut-based journalist during the years that led to the Arab uprisings – events that would displace millions, notably Syrians – she returned to the US for a Masters in International Affairs at Columbia University. But the seeds for her business had been planted. In 2015, she pitched NaTakallam–a forerunner in leveraging the digital economy to provide livelihoods to the displaced–at a World Bank competition. Today, NaTakallam has distributed $900,000+ in self-earned income to refugees and their host-communities, connecting them to 10,000+ learners and clients worldwide.
Lulu Seikaly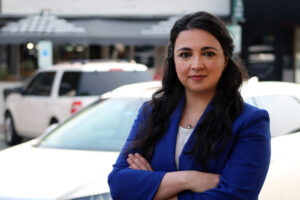 Lulu Seikaly is a first-generation Lebanese-American, labor and employment attorney from North Texas. Ms. Seikaly is currently running to be the first Arab-American Congresswoman elected from Texas. Ms. Seikaly was encouraged to be a voice for the next generation not only in her own community but across the country given the lack of diversity in legislative bodies especially the US House of Representatives. As a recognized and innovative leader in her community, Ms. Seikaly's unfaltering commitment to service is intentional on ensuring that long-term sustainable change will have a positive social, economic, and political impact on our country. In her law practice, Ms. Seikaly represented small businesses and municipalities where she has been recognized by her peers as a "Super Lawyer." Ms. Seikaly has also been an adjunct professor at UC Davis School of Law, where she taught law students how to advocate in the courtroom.
Nina Shoman-Dajani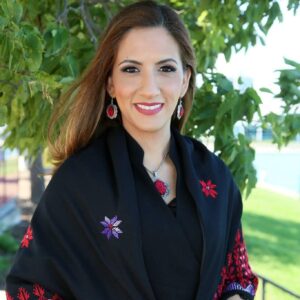 Dr. Nina Shoman-Dajani is a proud Palestinian American who serves as the Assistant Dean of Learning Enrichment and College Readiness at Moraine Valley Community College in Illinois. Her primary role is to manage and support one of the largest Adult Education programs in the state which serves students from over forty-five countries. As the volunteer advisor of the Arab Student Union for the past decade, she has developed a passion for mentoring college students. In addition, Dr. Shoman-Dajani teaches in the Middle Eastern Studies Program at Saint Xavier University and has served as a visiting lecturer at the University of Illinois at Chicago, where she taught Intro to Arab American studies. She completed her Doctor of Education degree in Higher Education and Organizational Change and her research focuses on the racial identity construction of Arab American college students. She is one of the founders of the Arab American Educators Network.
Leena Zahra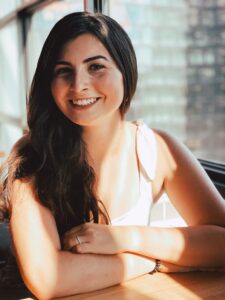 Leena is a Syrian-American Non-Profit Advocacy Specialist. With over 5 years of community outreach, program management, and strategic communications experience for forcibly displaced communities, she has worked with small to large scale NGOs like Karam Foundation, the International Rescue Committee (IRC), and The World Food Program (WFP) through the United Nations. Currently, she is the Advocacy Lead for Refugee and Immigrant Rights with the United Nations Association (UNA) of Greater Chicago and Board Member and Advocacy Director with In-Sight Collaborative. Some of her recent achievements include a founding member of Syrian Americans for Biden and a lead collaborator for Muslim/Muslim Women for Biden Advisory Cabinets; building out the 1st US program for Karam Foundation, the 1st Syrian advocacy series for LSE, and the 1st refugee advocacy lead chair for UNA Chicago; welcomed a refugee family turned away initially during the travel ban in 2017 and Co-Founder of In-Sight Collaborative.
Compiled by Arab America
Check out Arab America's blog here!