Ariya Rengin: Benefit concert for earthquake in Turkey & Syria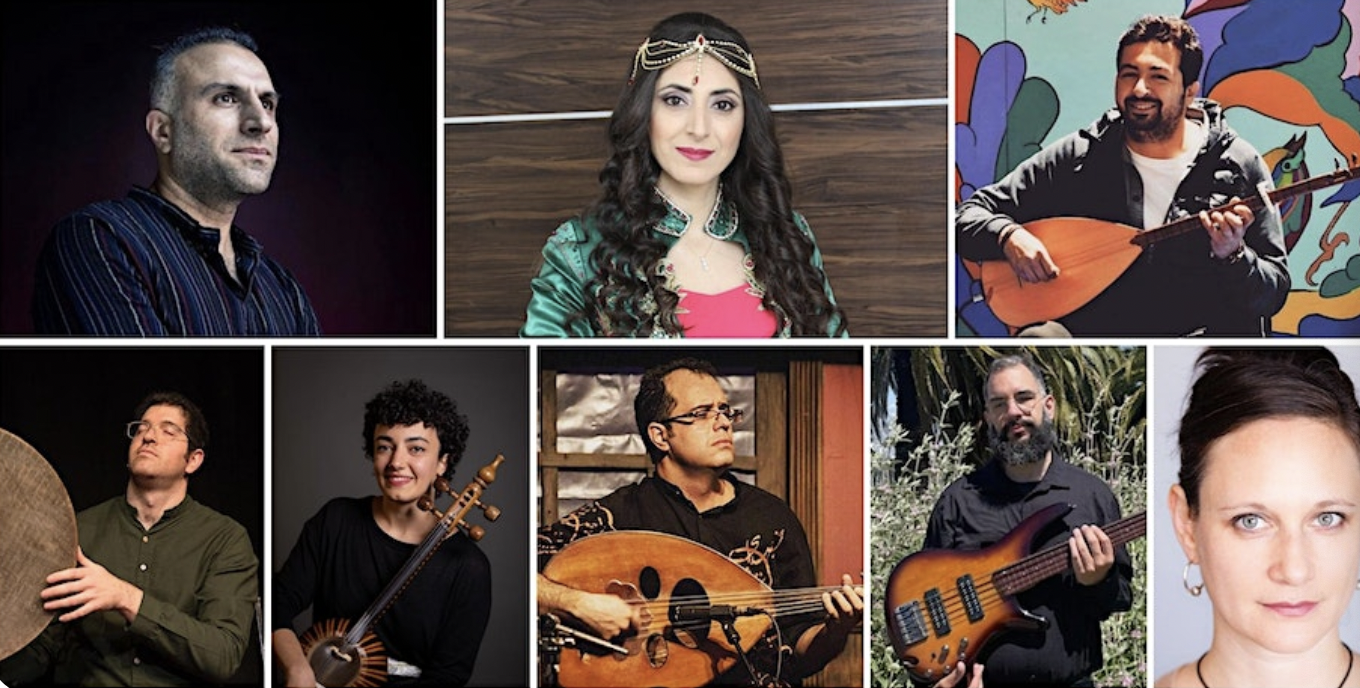 Date/Time
Date(s) - 05/26/2023
7:00 pm - 8:15 pm
Location
Red Poppy Art House
Categories
Cost:
30.00-100.00 USD
Contact Person:

Email:

Website:
https://www.eventbrite.com/e/ariya-rengin-benefit-concert-for-earthquake-in-turkey-syria-tickets-631887531617?aff=ebdssbdestsearch
Phone:

Organization:
Red Poppy Art House

San Francisco, CA
Ariya Rengin
Benefit concert for earthquake in Turkey & Syria
Ariya Rengin music group, founded by Evin Şah and Oktay Şahin, are organizing this for the earthquake survivors in Turkey & Syria. In addition to ethnic Kurdish music, Turkish and Armenian songs will be performed at the concert.
All proceeds from this concert will be transferred to the people who were impacted by the earthquakes in Turkey and Syria, by the California Kurdish Community Center, non profit organization.
Featuring:
Evin Sah- Vocalist
Oktay Sahin- Vocalist and classical guitarist
Sirvan Manhoobi – Composer, Oud
Susanna Goldenstein- Percussion.
Niloufer Shiri – kamāncheh
Nariman Assadi – Percussion
Umit Yilmaz – Baglama
Brian Hennessey – Bass Guitar
Friday, May 26th, 2023
Time: 6:30 pm doors, 7:00 pm show
Donation: $30 – $100
Facebook page: https://fb.me/e/1dCP9nG8J
—————————————-
Evin Salgut Şahin and Oktay Şahin are Kurdish artists who were born in Muş, Turkey, and hold degrees from Istanbul University State Conservatory's music department. Evin specialized in Kurdish traditional and Dengbêjî music, while Oktay developed his skills in composing and directing.
Their passion for music led them to explore various avenues, including acting and dubbing for films, documentaries, and short films. As accomplished musicians, Evin and Oktay have created original music and contributed to numerous projects across different media.
In 2007, Evin and Oktay founded Ariya Rengin, a music group where they showcase their exceptional talents. They sing traditional Kurdish music as well as Armenian and Turkish songs, earning them a reputation for versatility and artistic excellence.
In their pursuit of musical excellence, Evin and Oktay continue to refine their craft and expand their knowledge by collaborating with renowned artists in the Bay Area. With their unwavering dedication to music, Evin and Oktay have established themselves as significant contributors to the Kurdish music scene and beyond.
Sirvan Manhoobi is an Iranian oud player. Sirvan started his musical journey at age 13 studying tar/sehtar with Keivan Saket and Behrooz Hemati. He chose oud as his primary instrument and attended classes with Arsalan Kamkar. He studied with Mohammad Reza Lotfi (Radif Navazi-Iranian classical music repertoire), Mehran Rohani (principles and history of music), Siamak Jahangiri (improvisation and analysis of Radif Navazi). He received Best Soloist awards at Iranian music festivals and formed the Bamdad Music Ensemble, focusing on Kurdish and Iranian classical music. He has a master's of archaeology from Tehran University and currently lives in Oakland, performing, composing, and teaching Iranian and Kurdish music.
Susanna Goldenstein has been performing world percussion in the San Francisco Bay Area for over 25 years, with a focus on Middle Eastern genres. She has studied with Susu Pampanin, Faisal Zedan, and Mary Ellen Donald.
Nariman Assadi is an Iranian percussionist. Raised in Tehran, he always felt drawn to percussion instruments. At the age of thirteen, he began studying Tombak under Master Amir Mogharab Samadi. From 2008 to 2013, Nariman performed at Vahdat Hall as a soloist and with the Persian Percussion Ensemble at Pars Academy, the premier music academy for children. After mastering Tombak, he then began learning Daf under the great Master Bijan Kamkar. With a strong understanding of the Daf and Tombak, Nariman started learning Barbat (Oud) under Master Mohammad Firouzi.
In 2015, Nariman immigrated to the United States. He immediately began his professional music career by performing and attending festivals. Along with being a member of various ensembles, Nariman teaches Daf, Tombak, and Music for children and is working towards his Orff Certification.
Niloufar Shiri is a kamāncheh player, composer, and improviser from Tehran, Iran. Her music weaves Iranian musical structure from the Radif with timbers, textures, and noise to the techniques perspectives of contemporary music. She focuses particularly on the investigation of timbral and textural components, as well as the sonic capabilities of the kamancheh. Her distinctive language and approach to Kamancheh and music creation explores the radical self transformation that comes with displacement and the strive to reconnect to her sense of self as a woman. She is a graduate of Tehran Music Conservatory, University of California, San Diego, and University of California, Irvine. She is currently the artist in residence at the Pomona College at Claremont.
Umit Yilmaz was born in Istanbul, Turkiye in 1989. He showed great interest towards music in early ages. He started taking music lessons at the age of 12 with his father's encouragement and played saz in Turkish folk music choirs. He started his professional music career in a band he formed with a group of friends in university. Since then he has performed with various musicians in live concerts and album recordings and given saz lessons. Currently he lives in San Francisco and continues his passion to introduce this instrument to the world, combining its traditional sound with a modern touch.
Brian Hennessey: A Bay area Transplant from Providence, Rhode Island. He's been playing bass for almost 25 Years With experience and education in Classical and jazz. With 10+ Years of touring experience, his creativity has flowed across many music styles. With this fluid use of creative spirit, he's made recordings for labels like ascetic house, ashtray monument, wharf cat, iron lung and others. His studies in music composition at SFSU have guided his inspiration towards tonality outside of what he grew up with. Upon completion Of his degree , he hopes to use his accrued experience to compose for video games and film.
https://www.facebook.com/evinsahfan