Evora – Portugal's Museum City Defuses the Aura of the Moors
By: Habeeb Salloum/Arab America contributing Writer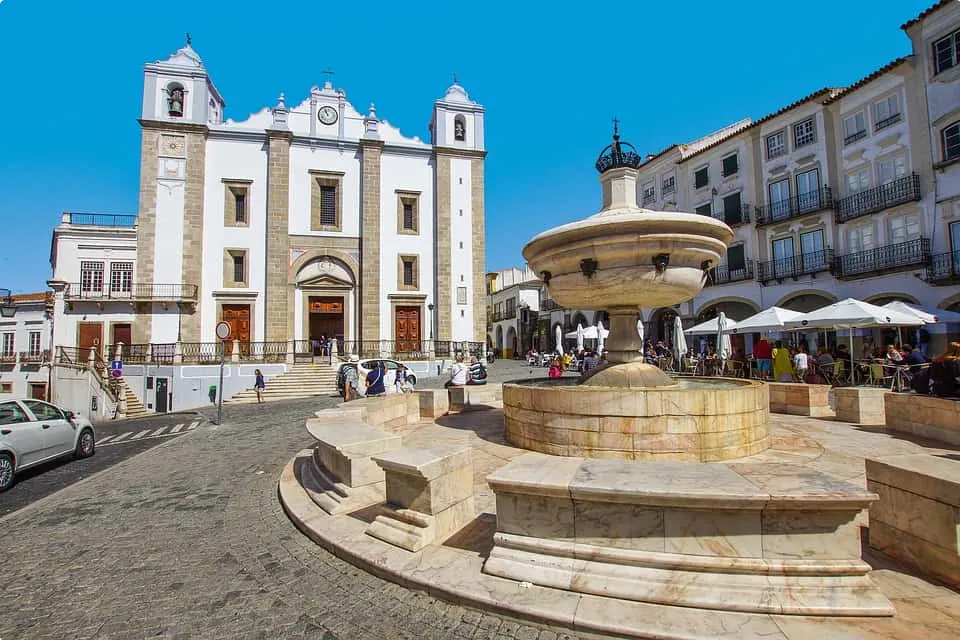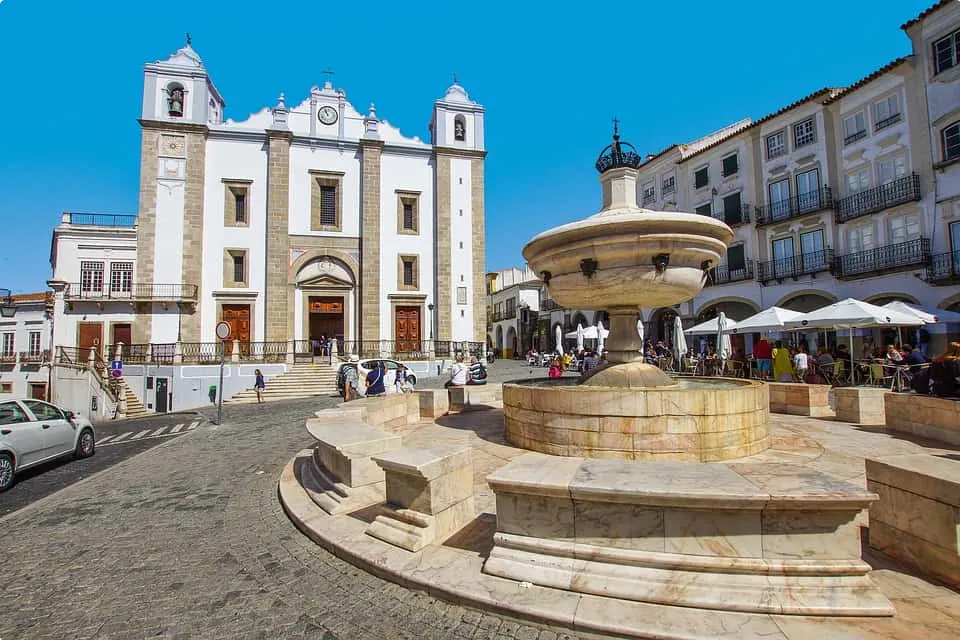 The sun was barely on the horizon as we crossed the 25 April Bridge, leaving Lisbon behind.  Before us, across the Tagus River in the city of Almada, loomed a huge pedestal on which was placed a colossal statue of Christ.  I turned to my travelling colleague, "How much cement do you think it took to build yonder monument?" "I can't give you a concrete answer", he smiled.  A comedian, he would keep us entertained with jokes and puns for the next two hours – until we reached Portugal's museum town of Evora.
From Almada, we drove through cork forests and olive groves, intermixed with lemon, orange, and peach orchards, dotted with fields of wheat, until we reached Montemor-O-Nova, about a half an hour drive form our goal. Here, we enjoyed a cup of Portuguese coffee before driving onward through a hilly countryside coved with vineyards and, seemingly, the never-ending cork and olive forests. I was looking at rolling fields on which contented cows were gazing when I saw Evora – standing like a megalith on a low hill.
Located 140 km (87 mi) east of Lisbon, this town of some 50,000 was classified by UNESCO in 1986 as one of the world's greatest 'architectural treasures'. It is considered one of Portugal's most beautiful cities and a tourist destination par excellence.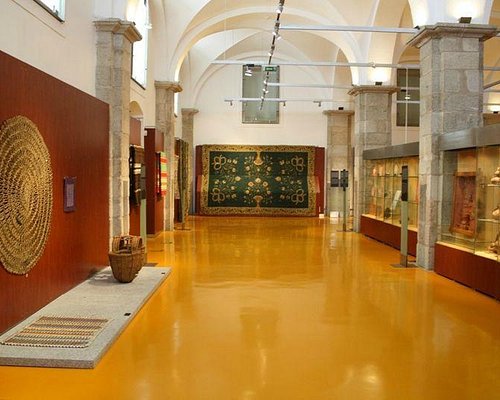 The old section still enclosed within 4.5 km (3 mi) of perfectly preserved medieval walls, is believed to be one of the oldest trading posts in the Iberian Peninsula – renowned even in pre-Roman times. Inside the ramparts, Evora's inhabitants live in 500 old fashioned homes, edged by a labyrinth of streets winding their way past Moorish arches. The whole walled area with its old mansions and monuments retains a medieval flavor and is considered Portugal's foremost showplace of medieval architecture.
Much of the town's appeal is due to the Arab occupation in the 8th century which lasted for 450 years. After the Muslim occupation the town grew in stature and became an important urban center. The Arabs left their mark not only on the town but in the country's agriculture, songs, customs, traditions and in the vocabulary of the people.
The Arab geographer Idrisi's description of the city in 1154 is still essentially valid today. Within the town ramparts, Moorish influences predominate. The whitewashed cuboid houses, shuttered balconies, tiled patios, cobbled narrow streets with their arches, arcades and fountains have their origins in the Arab/Islamic era.
After the Moors were overwhelmed in 1165, Evora became for a time the residence of the Portuguese Kings and the capital of the upland region of Portugal's Alentejo province. The rulers filled it with rich palaces and majestic religious structures, much of which remain. Evora's fame attracted many of the great minds and creative talents of Renaissance Portugal. A university was built in the 16th century, but it was closed for hundreds of years and only reopened after the 1974 revolution.
Today, the city, a relic from the Middle Ages, is the chief marketing town for the region's agricultural products and the see for an archbishop. Nearly every street features 16th and 17th centuries homes – many of these architectural delights. The entire walled town is a monument to Portugal's history unspoiled and memorable.
We began our walking tour – the only way to explore the inner city – Parça do Giraldo, the main square since Roman times. All around us, peasants in their traditional garbs rubbed shoulders with endless groups of tourists from the four corners of the world. In tiny alleyways branching from the square, artisan shops, Moorish in character, sold the handiwork of Portugal's craftsmen. Perhaps, the most sought after of these goods were the arrailos rugs, first woven by the Moors in Alentejo province.
On all sides around the square named after Evora's legendary liberator from the Moors, Gerald Spempavor, there are lodging places, budget restaurants and some 30 historic structures classified as national monuments. These lured us like the sirens in the tales of Ulysses and we could hardly wait to begin our exploration.
Making our way through picturesque small streets overshadowed by the whitewashed houses with their attractive North African style chimneys and hanging gardens, we came to the Roman temple of Diana with only 13 of its Corinthian columns and a platform still standing. During the last century, it was used as a slaughterhouse but today it has become a tourist mecca.
A short distance away we stopped at the Museu de Evora, a 16th century Episcopal palace housing Roman artifacts and 16th and 17th centuries paintings; then visited the Igreja Santo Antâo to admire its fortress-like walls concealing a serene vaulted interior; the Igreja de Sâo Evangelista, incorporating the finest Manueline-Gothic architecture and an interior covered with dazzling azulejos (ornamental tiles); the Cathedral, built on the site of a former mosque and incorporating Romanesque and Gothic styles; and the Palace of the Duke of Basto, originally a Moorish palace, showing signs of Arab Manueline Renaissance influences.
Our last stop was at the Igreja Real de Sâo Francisco, noted for its ghoulish 16th century Capela dos Ossos (Chapel of Bones).  Entering the chapel under a sign which said, "We are waiting for You', I was astonished. Never in my life have I ever seen so many human bones in one place.  The walls were totally covered with the neatly cemented skulls and bones of some 4,000 humans – said to have been dug from the cemeteries in the area.  I was somewhat upset by the macabre display until my comedian colleague whispered in my ear, "Wouldn't a dog go crazy if he saw all those bones?"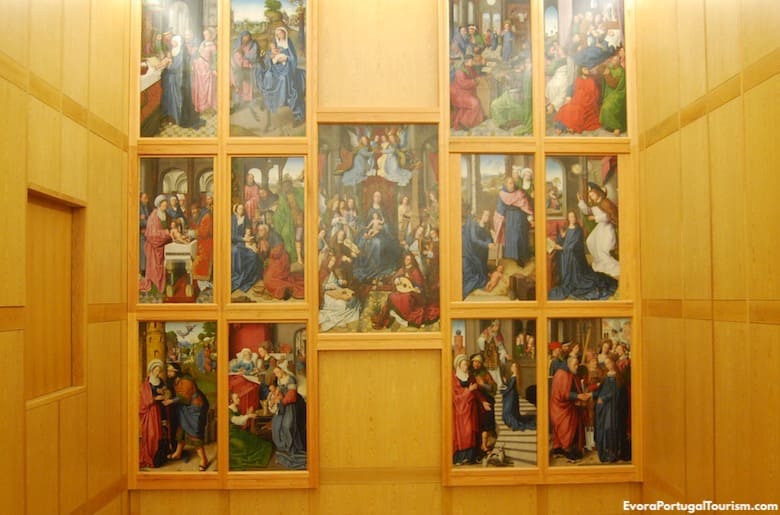 The morbid display of human bones was soon forgotten as we toured the surrounding countryside, rich in vestiges of pre-historic monuments and Roman remains. Topping our stops were: Vila Viçosa, an old urban centre rich in history; Borba, famous for its wines; and Estremoz with its dramatic setting.
After dinner in Estremoz's pousada, located in its imposing fortress, we set out on our return journey to Lisbon. Our day's exploration of Portugal's museum city and surround area had been a fulfilling experience.
However, we learned that our day would have been much more exciting if we had delayed our visit to early July when the Fair of Sâo Joâo, celebrating the arrival of summer, is held. A folkloric and musical extravaganza featuring dancing, local foods, bullfights, and a circus, it delights visitors, encouraging them to return year after year.