Introducing UPenn MENA Magazine, Fenjan: Interview with Laila Shadid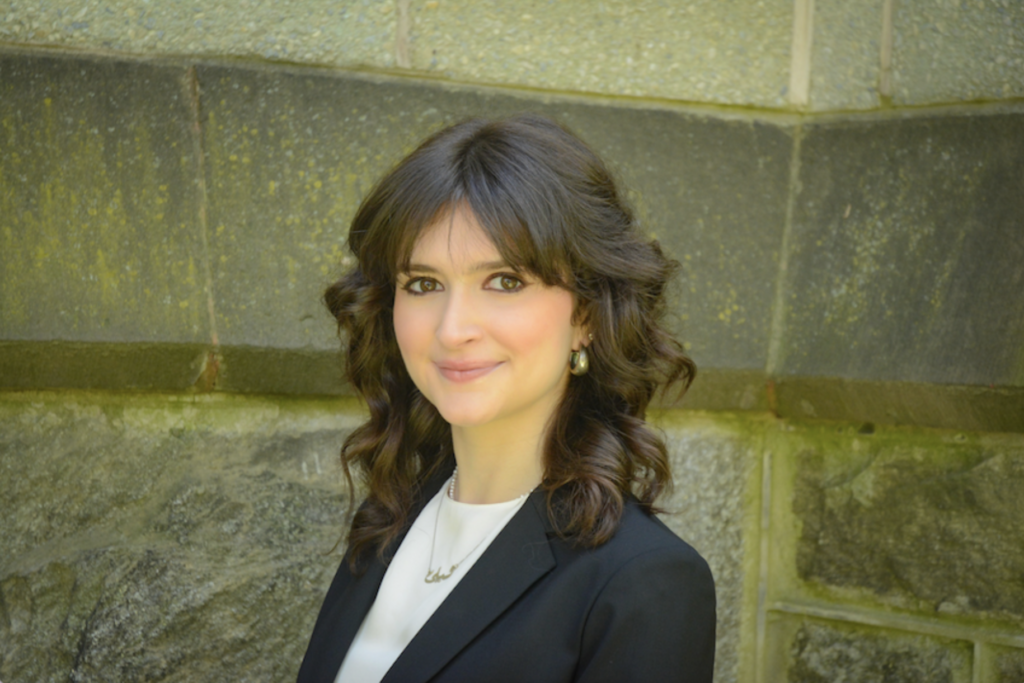 By: Maryem Bouatlaoui / Arab America Contributing Writer
Fenjan is the University of Pennsylvania's premier publication on the Middle East and North African (MENA) region, providing a media platform for MENA politics, art, and creative writing. Co-founder of Fenjan and former Arab America contributing writer, Laila Shadid, a Lebanese American, talks about what inspired her to launch this project at her university and the immense impact it has had on the MENA community.
"Founded in 2020, Fenjan is the University of Pennsylvania's premier student-produced journal on the Middle East. Through non-partisan, quarterly issues, Fenjan is dedicated to increasing empathy for and understanding of the Middle East among the Penn Community through written and visual work. Fenjan covers countries commonly recognized as part of the MENA region and welcomes people of every cultural identifier and background," the Fenjan mission states.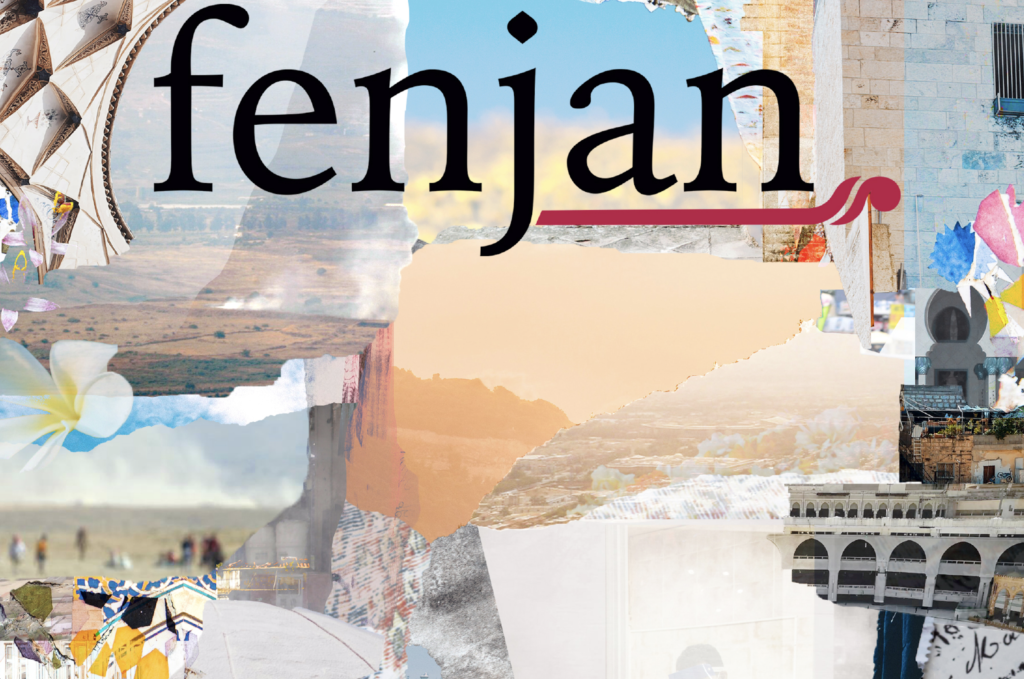 What inspired you to start the Fenjan magazine at the University of Pennsylvania?
We recognized a gap in offerings at Penn and wanted to create a space for students to explore the region extracurricularly on a personal, creative, or academic level, especially narratives of the MENA region that we do not explore in class.We also wanted to make sure that Middle Eastern students at Penn saw themselves represented in a publication. We wanted to bring people together from all Middle Eastern backgrounds as a testament to the racial and religious diversity of the region that often goes unrecognized. We wanted to create a platform for representation that was open to all but also serves its cultural purpose as well.
Why journalism? What inspires you to write, and why specifically the MENA region?
I grew up very connected to journalism and to the mission of correcting misconceptions of the Middle East in the media. My dad was a journalist in the region for many years, and he focused on writing the stories of people at a time when war and politics dominated headlines of the Middle East, especially post-9/11. There was a lot of prejudice against our people, especially in the United States, and a lot of Islamophobia and anti-Arab sentiments that were perpetuated by skewed media and inaccurate reporting. In focusing on the stories of people instead of war, my father was able to contextualize current events in a way that broke through the reporting that perpetuated damaging stereotypes.
His work really colored my perspective at a very young age, and I knew that I wanted to go down a similar path. To make a long story short, my own Lebanese identity and connection to my heritage that was instilled in me by my father and his passion for the Middle East as a journalist inspired me to seek to correct the same misconceptions of the region.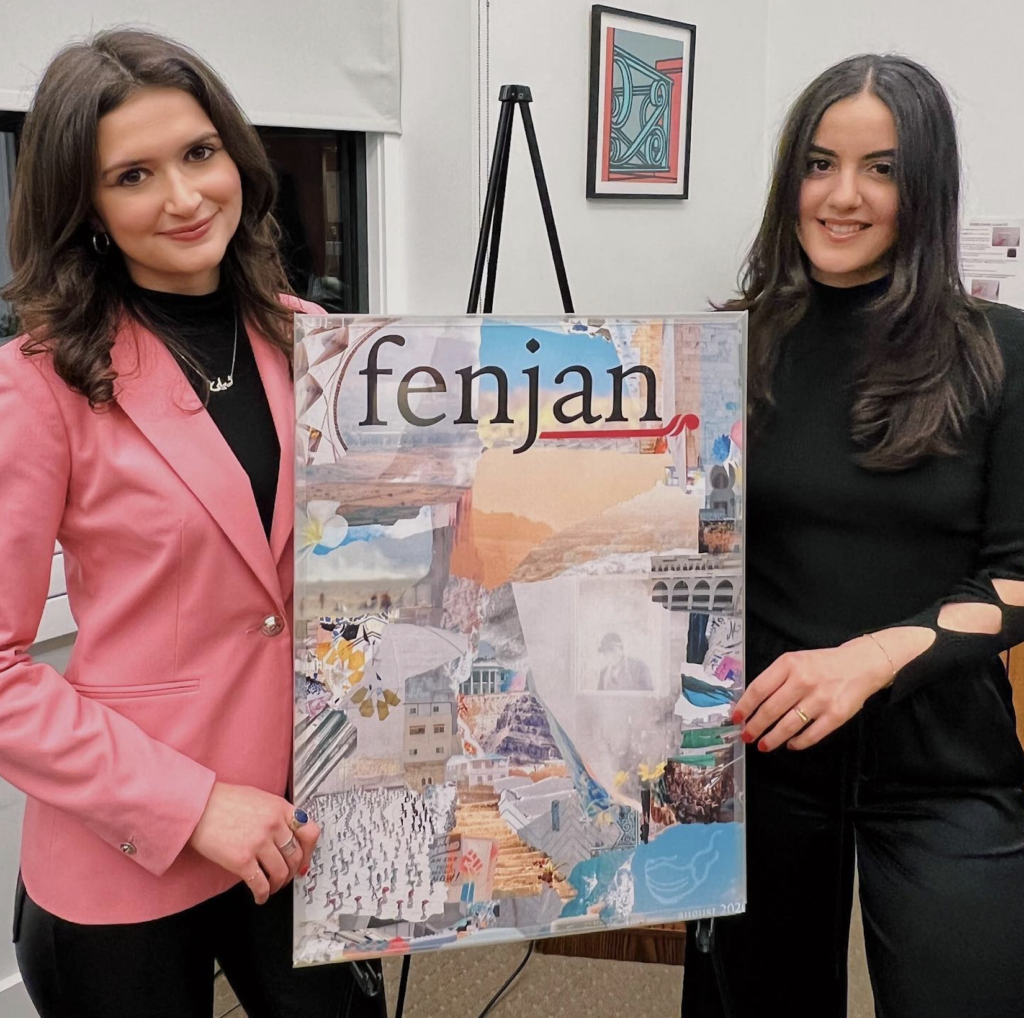 What was the biggest challenge you faced in the early stages of launching the Fenjan magazine, if any, and how did you overcome it?
I hope that this is a community that far outlasts my time at Penn. I felt very at home there, socially and culturally, and I really hope that other students will be able to find that same space. We didn't have any blueprints for starting a publication. I did not really know what an editorial board should look like nor did I know what a magazine looks like. It was a lot of learning for me, but my experience as an editor for my high school newspaper was very useful.
I thought it would be harder to recruit people, get a lot of interest, and set up a full editorial board. Fortunately, that was not the case, and we had a lot of interest from the beginning. The biggest challenge, I would say, was, COVID-19. We started soliciting applications right when COVID-19 started. Nonetheless, I think the pandemic was a blessing and a curse because we got time that we would not have otherwise had to really buckle down and iron out all the details of the starting of the publication.
Fenjan's co-founder, Zeynep Karadeniz, and I, reached out to people in our classes and clubs and posted on our class Facebook groups. It was more fun than challenging I would say. Three and a half years later, (which is so crazy) after 12 issues and 3 volumes, we have learned so much! I hope that Fenjan evolves as the world and the Middle East change and grow. I see it as an ever-evolving publication. In a way, I think a lot of our initial difficulties became strengths.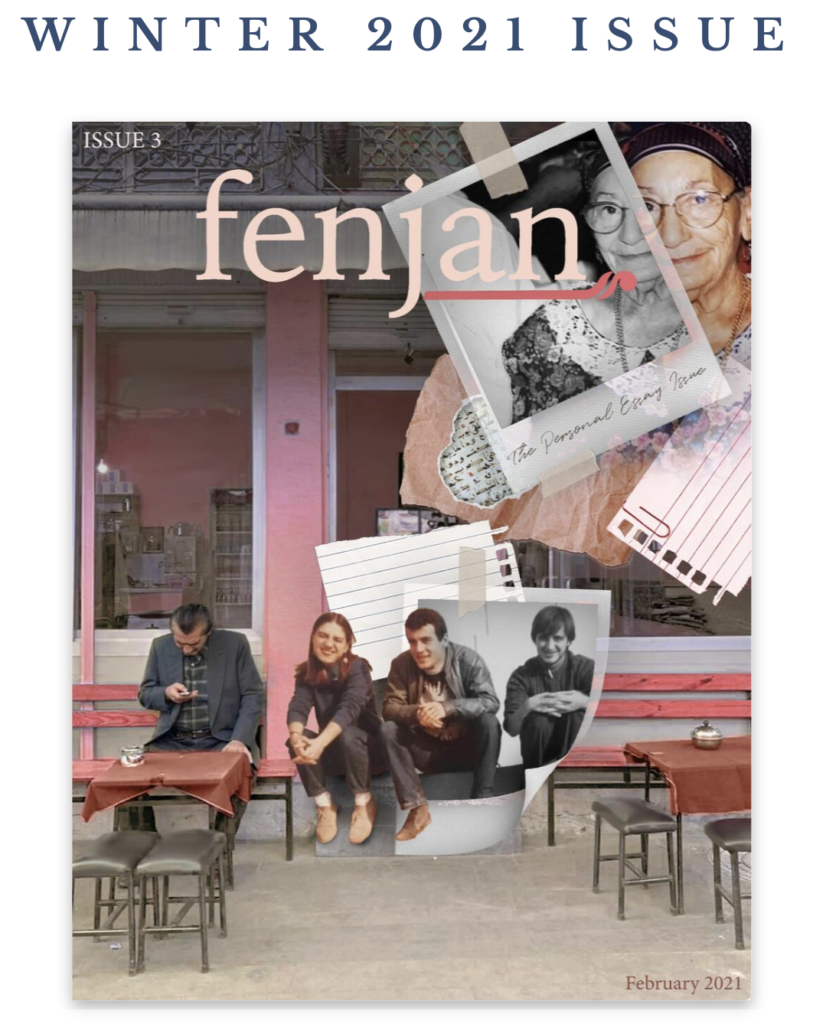 What is a memorable moment you experienced while working on Fenjan?
My favorite part of each issue was the last week of final editing and working with the design team to create something visually beautiful. Also, hearing people's reactions who had their pieces published in that issue and seeing how proud they were of their own work. Giving people platforms to take pride in something that they created was the biggest joy. There's nothing like watching someone's ideas transition from a conversation to an outline to an article that goes through multiple rounds of edits and becomes a polished piece of work that they can take with them for the rest of their lives.
The biggest example of this was our personal essay issue which was my favorite issue by far. It was the third issue in the first volume, and our editors and writers were tasked with exploring their Middle Eastern identities in personal essays in whatever form they wanted. What came out of this were incredibly meaningful pieces not only to our readership but also to our writers and their families. As somebody who loves personal essay writing, I have used personal essays as an outlet in my life since I was young to commemorate the people in my life who I have lost or meant a lot to me, and to explore my own identity. Going through that process with other people who felt so connected to their identities and their families was the greatest act of community and solidarity.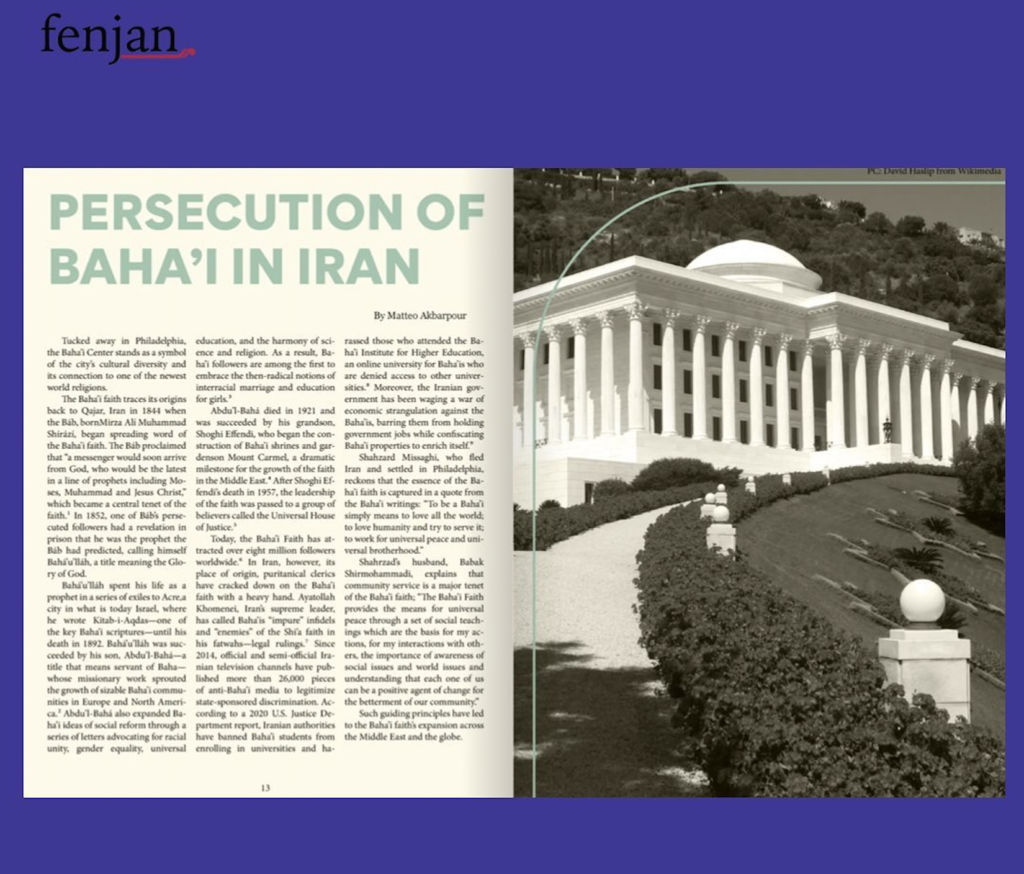 What advice would you give to someone who is considering launching their own magazine?
You need to have a lot of discipline because starting something on your own is the hardest thing. Nobody is watching you, nobody is giving you deadlines, and you need to create all of that for yourself and for the people you are working with. Creating a leadership structure really early on and creating a plan as to how you are going to execute your vision is super important logistically. It is a process, and it is going to take time, but it has been done before. Look to others for examples and help, and lean on people at other schools or in other clubs who have done something similar. It is all about the idea of building community—building community within your publication and working to extend that community beyond your organization.
You recently graduated from the University of Pennsylvania. As an alumnus, where do you envision the Fenjan magazine will be in the future?
I hope Fenjan remains a place where people can continue exploring what is such a beautiful, interesting, and complex region in a way that feels authentic to them and that departs from traditional Western media representation of the region. I also envision the cultivation of a community and network that succeeds graduation. Now we have an alumni network that I am sure will span many continents, professions, communities, and cultures.
I hope to use Fenjan's mission in my career beyond Penn, and I hope others do the same.
Laila Shadid graduated from the University of Pennsylvania in 2023 with a dual major in modern Middle Eastern studies and sociology. She conducted an 8-week reporting project as a Reporting Fellow for the Pulitzer Center in Palestine where she worked with children in the suburbs of East Jerusalem to shed light on their underrepresented stories. Shadid is currently beginning a year-long Fulbright Scholarship as an English teaching assistant in Bethlehem, Palestine.
Check out Arab America's blog here!