Mo Amer Show 'Mo' Renewed by Netflix—a Cultural Milestone, it Captures Palestinian American Refugee Issues through a Blend of Comedy and Drama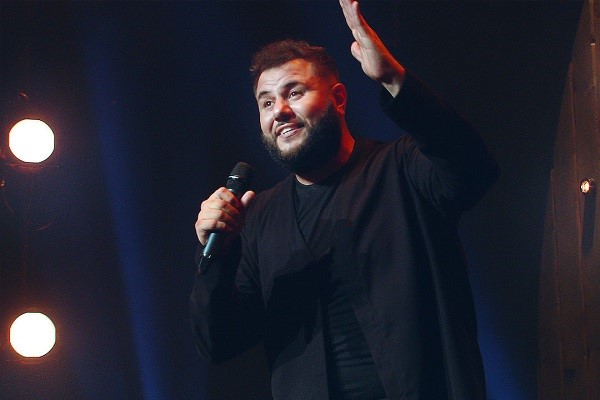 By: John Mason / Arab America Contributing Writer
'Mo' immerses the viewer in the life of Mo Amer's character, Mo Najjar. His is a Netflix TV story of a Palestinian American whose journey to asylum in Houston, Texas concludes. We observe the delicate balances between the show's version of Amer's story and Najjar's. And how 'Mo' creates "a sense of side-splitting laughs combined with heartfelt drama." Another facet of Mo Amer's character is his promotion and hosting of the next season of the televised debate series, Doha Debates. It is a series defined as an entertaining, educational tool funded by the non-profit Qatar Foundation.
The renewal shows Netflix's Confidence in 'Mo's' Power to be Serious, Funny and provide Cross-Cultural Lessons
'Mo' immerses the viewer in the life of Mo Amer's character, Mo Najjar. He is a Palestinian refugee living in his longtime home of Houston, Texas. There, he deals with many struggles of daily life, such as keeping a steady job, addiction, his romantic life, and, of course, his family relationships. 'Mo' is also a story of his family's struggle with immigration services, namely getting proper legal documentation in the U.S. The messiness of the immigration service is made loud and clear.
Regardless of the family's struggles, it is filled with love, laughter, and a sense of the toughness of Palestinian Americans. The family itself had fled Kuwait during the first Gulf War, arriving in Houston when Mo was nine years old. Important conversations are portrayed, including how Mo, a Muslim deals with his romantic relationship with a Catholic Christian Mexican American woman. Another story is of Mo's father, who died soon after the family's arrival in Houston.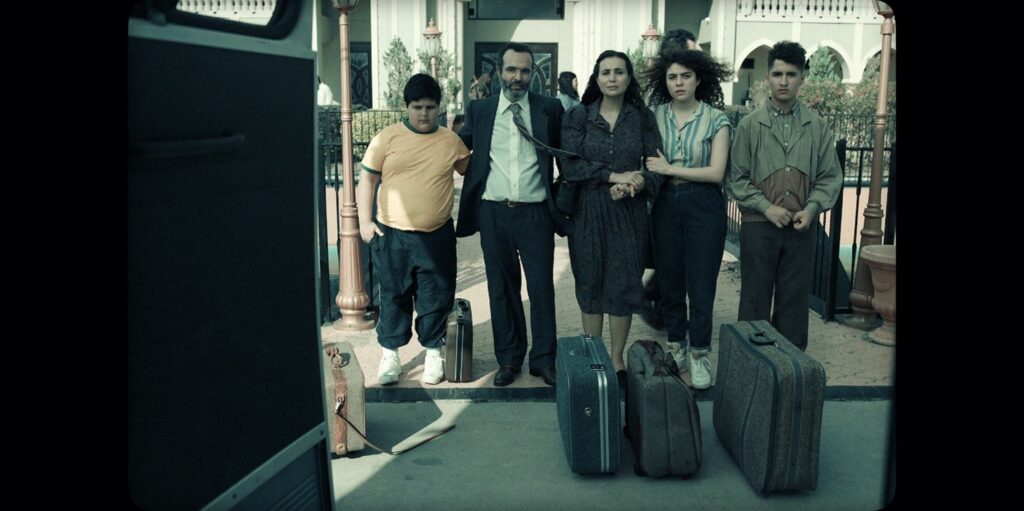 "The upcoming series will bring Mo Najjar's journey for asylum to a conclusion," according to BroadcastPro. On reprising his role, Mo said, "I'm thankful to continue to tell a universal story of struggle that relates to so many refugees and millions of under-represented humans trying to be seen around the globe and to be able to bring the people who loved and rooted for Mo Najjar along for the ride as we close this chapter of his story."
Fact versus Fiction in 'Mo'
Mo Najjar has a lean addiction, lean being a mix of soda and cough syrup containing codeine. Mo Amer does not. An interview of Amer by CinemaBlend reveals, "There's a lot of my life that's in there." Mo says that the flashbacks to the family fleeing Kuwait are all true. He only found out about his father's torture overseas, when their immigration lawyer turned over the file once Mo got citizenship. His family's asylum claim to live in the U.S. is, after all, based on the fact that his father had been tortured.
And then, Mo Amer's never been shot. However, in Episode 1, Mo Najjar is "grazed by a bullet at a grocery store after sampling some chocolate hummus, which he jokingly calls an insult to his people. When his mom helps him clean the wound and finds he has a tattoo, she suddenly gets infinitely more concerned about the tattoo than his bullet wound. It's more so played for laughs."
Mo's interfaith relationship with a Mexican woman who is Catholic is the part fact part fiction. In real life, he was married and then divorced from a Mexican woman. The point of the romance in the show is that it illustrates how a Muslim deals with religious differences or ideologies and how to try to work through them.
As the real Mo says, "It's really important to have like this Christian-Muslim conversation and I wanted to have it in a really unique way and shows the vulnerability of the character when he goes to a church and sits in a confessional and it becomes really like painful and real, to go through it, but also invigorating. And it gives him something to think about and it's up to him now to change his ways or go deeper down the wormhole."
'Mo,' a Balance of "Side-Splitting Laughs with Heartfelt Drama"
In the first episode of the Netflix series, there is a hilarious scene that involves a certain profanity. It concerns a grocery store scene in Houston. Mo Najjar is caught in the middle of a shooting. But in the middle of this moment, TIME reports, he takes a moment to defend something near and dear to his heart:
"Hello, sir," greets a grocery store worker giving out samples. "Would you like to try some chocolate hummus?" "The (f-word) you just say to me?" Mo asks, incredulous. "Did you say chocolate hummus? "Do you know what you just did? You just insulted my grandmother. Yeah. (f-word) your lineage. To hell with your culture.'" "Lo siento," says the worker, completely serious. "I did not know that hummus was Mexican."
We've already seen examples of 'Mo's' dramatic side. The girlfriend, addiction, struggles of navigating the U.S. immigration system as an asylum seeker, Arab cuisine, among others. "Although it's a comedy, you've got to lean into the tragedy," Amer told TIME. "You've got to let it breathe and can't shy away from it. Because it is a tragic story."
Mo Amer is equally well known as a standup comedian. The stage is where he gets his comedic energy. As he says, "I have a sensitive antenna, I can feel another person's energy really quickly. So that lends itself really well for me in acting in the show—or anything I do in front of the camera."
Mo Amer to Host Doha Debates Series
Another facet of Mo Amer's character is his interest in promoting understanding of Arabs that goes beyond his comedic drama TV show. One such interest is his hosting the next season of the televised debate series, Doha Debates. It is a series defined in Variety as "an entertaining, educational tool funded by the non-profit Qatar Foundation."
It is filmed in front of a live studio audience in Qatar's Education City. "Each episode of the Doha Debates show will feature a monologue by Amer followed by discussions of timely events and global issues with celebrities and expert guests." Doha Debates has joined forces with Film 45, with Emmy-winning 'Oprah Winfrey Show' producer Katy Davis serving as the Doha Debates showrunner and executive producer.
Mo Amer lends credibility to the Doha Debates. "Doha Debates is proof that people with different points of view can have intelligent debates and work toward finding a consensus on the biggest problems we face today," Amer said in the statement. "I'm honored to serve as host for such an impactful show and will hope to bring some humor to topics of change."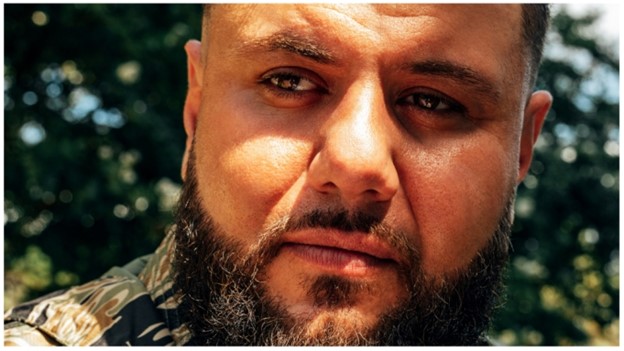 As Amjad Atallah, managing director of Doha Debates noted, "Mo's unique ability to connect with people authentically and honestly from all walks of life will enable us to reach new audiences around the globe. We're especially pleased to host the series in Qatar Foundation's Education City, a global center of learning and solutions-focused dialogue," he added.
Clearly, Mo Amer is a force of his own. Combining his wit with his sense of drama about issues Arabs face when they come to America, can only help improve perceptions of Arabs in general and especially Palestinian Arabs. He has proven that even serious problems can be lightened and better understood with a certain dose of humor.
And as a reminder, we never knew there was such a thing as chocolate hummus. Much less that it was Mexican.
Sources:
"Netflix renews Mohammed Amer's show 'Mo' for a second season," BroadcastPro, 1/20/2023.
"Mo Amer Talks About the Fact Vs. Fiction in Netflix's Mo, including the Show's Interfaith Relationship," CinemaBlend interview, 8/26/2022.
"How the Netflix Series Mo Balances Side-Splitting Laughs with Heartfelt Drama," TIME, 8/27/2022
"Mo Amer to Host Doha Debates Series," Variety, 1/23/2023.

John Mason, PhD., who focuses on Arab culture, society, and history, is the author of LEFT-HANDED IN AN ISLAMIC WORLD: An Anthropologist's Journey into the Middle East, New Academia Publishing, 2017. He has taught at the University of Libya, Benghazi, Rennselaer Polytechnic Institute in New York, and the American University in Cairo; John served with the United Nations in Tripoli, Libya, and consulted extensively on socioeconomic and political development for USAID and the World Bank in 65 countries.
Check out our Blog here!