Suggested Corporate DE&I Activities and Best Practices for National Arab American Heritage Month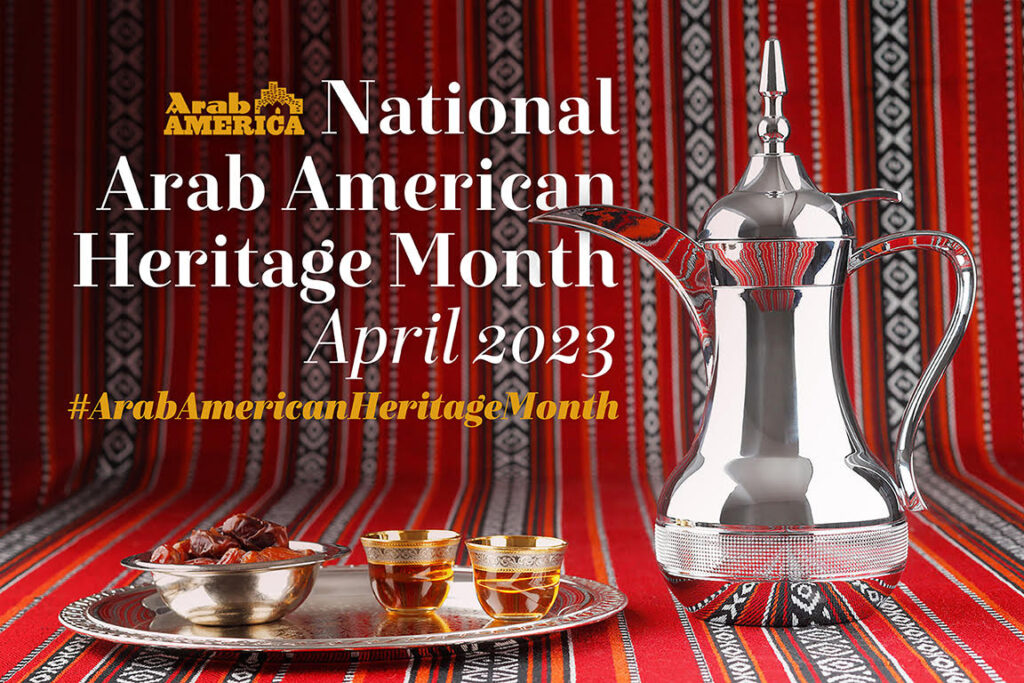 By: Maria Banou and Jad-Évangelo Nasser / Arab America Contributing Writers
During National Arab American Heritage Month (NAAHM), and Arab America Foundation has compiled suggested activities your organization may consider regarding your diversity, equity, and inclusion fulfillment–in commemoration of NAAHM and in the future.
Lunch & Learn: Promote Awareness of Arab Contributions to your Company's Industry (i.e. Business, Real Estate, Medicine, Science, Arts, Travel, Fashion, etc)  For example, prepare a DE&I mailer or presentation of contributions to the industry in your company participates in. Several Articles on ArabAmerica.com on Contributions made by Arab Americans.
Arab Cooking Workshop: Hire a chef (i.e.Cooking with Alia) and have some volunteers participate in a cooking workshop on a certain Arab Cuisine (i.e. Iraqi, Palestinian, Lebanese, etc).
Fireside chat: Amplify the narrative of existing Arab professionals in your team (whether leadership, executive, senior, or with robust years of experience). Host a fireside chat with them to share their leadership journey, as well as their role within the Arab & Allies community. Or, invite a guest speaker of Arab heritage to share their journey.
Celebration Event with Featured Keynote Speaker: Bring into focus the incredible contributions of the Arab community, highlight your professionals who bring the brilliance of their community to life at your company, and honor the many prominent figures and resilience Arab history embodies. 
Support local Arab Businesses: Have a local Arab restaurant cater lunch for a department or the company or invite other Arab businesses to be featured at companies' internal events.
Corporate Giving: Organize a giving campaign for employees to contribute to a cause (such as the Arab America Foundation) that aligns with your company's values and benefits the Greater Arab Community. Incentive employees with corporate matching.
Book Club: Host a book club on a title from an Arab author about the Arab-American experience or social issues that persist for people of Arab origin. 
Hiring Arab Talent: Connecting with organizations such as Arab America Foundation to provide a talent pool for companies, organizations, and entities looking to expand their diversity hires.
Incorporating Inclusive Practices for religious observances to include people who practice different faiths that involve fasting, private prayer, and personal time off. Partner with Human Resources to explore potential culture adds such as a private prayer room, flexible Holidays/PTO (Personal Time Off), and flex "work" schedules outside of standard 9 to 5 work schedules.
"For example, consider incorporating inclusive flex "work" schedule policies to accommodate Arab Muslim and non-Arab Muslim employees during Ramadan to best optimize their utilization in tandem with their spiritual observance." 
ERG Groups: Creating Employee Resource Groups for Arab individuals in your company/organization and providing funding and support for their projects, initiatives, and collaborations promoting and celebrating the Arab-American identity.
"For example, have your ERG Group host a Trivia competition to promote awareness. Send out trivia questions for employees to answer all 12 trivia questions correctly and enter them into a random drawing to be selected to win a $50 gift card to a local Arab-owned restaurant of their choosing. Have them send correct answers to the inclusion mailbox."
Check out Arab America's blog here!