Three American Cases Falsely Equate Anti-Government-of-Israel/Pro-Palestinian Sentiment with Antisemitism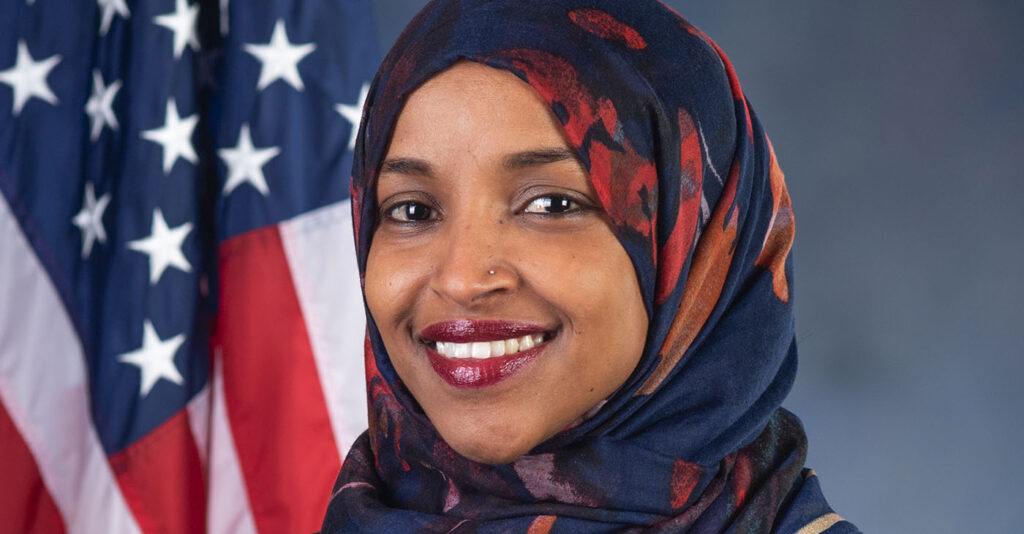 By: John Mason / Arab America Contributing Writer
Arab American and Muslim Rep. Ilhan Omar have been threatened by new House leader McCarthy from serving on the Foreign Affairs Committee. While she's accused of antisemitism, her criticism is of Israeli oppressive action against Palestinians. On another front is a report on how the state of Virginia is launching a legal case against those who support the BDS or boycott of Israel. Yet a third accusation of antisemitism concerns an invitation to Human Rights Watch former head Kenneth Roth from Harvard's Kennedy School—one which was subsequently withdrawn.
New Republican House Leader Vows to Purge Arab American Ilhan Omar from House Foreign Affairs Committee
After taking 15 repeated attempts to get elected Speaker of the House, Republican Kevin McCarthy started flexing his newfound muscle. In response to one of his promises, Ilhan Omar, Democratic Representative from Minnesota, says she will not bend to McCarthy. He has threatened to remove her from the House Foreign Affairs Committee. His rationale, according to an MSNBC report, is "her repeated antisemitic and anti-American remarks."
McCarthy has admitted that his attempt to remove Omar is retaliation for the Democrats' earlier removal of two Republican reps. from committees. This followed the members' threats of violence against Democrats. MSNBC reported, "Omar, in particular, has been a target of right-wing hatemongers, who have sought to otherwise her for years. In 2018, she and Rep. Rashida Tlaib, D-Mich., became the first Muslim women elected to Congress, and both have predictably been portrayed as anti-American via racist tropes and conspiracy theories."
Both Omar and Tlaib have been accused of antisemitism because they dared to criticize the Israeli government. Omar in particular was cited for her criticism of conservative pro-Israel Groups. One such group is the American Israel Public Affairs Committee (AIPAC), which Omar suggests wields undue influence over American politicians. The lobby is active in promoting the Israeli government. Not wanting to appear "antisemitic," which she is not, she apologized "unequivocally" for her messages.
McCarthy cannot just kick Omar out on a whim. He will need to bring assignment votes to the full House and probably will do so. Once House Republicans pass a rules package, her status should emerge. As MSNBC averred, "In the right-wing mind, advocating against conservative views is comparable to violence and deserving of equal punishment." For the rest of us, we know that to be critical of Israel's right-wing government is not at all antisemitic.
Omar's stated belief about her attempted ouster: "I do not actually think that he (McCarthy) has a reason outside of me being a Muslim and thinking I should not be."
State of Virginia Makes Pro-Israel Case, Republicans Accusing Pro-Palestinians of Antisemitism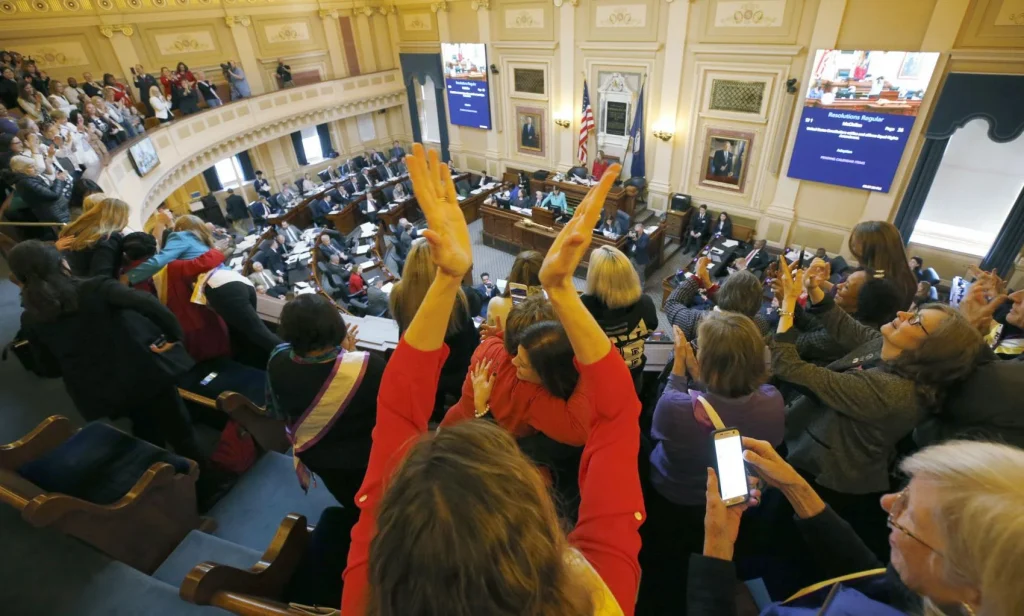 The Republican governor of Virginia, Glenn Youngkin, on entering office, created a Commission to Combat Antisemitism. The Commission was defined to improve Holocaust education and prohibit Israel boycotts. The real motive was to punish those who supported the Boycott, Divestment, and Sanctions (BDS) initiative.
BDS is a Palestinian-led movement promoting boycotts, divestments, and economic sanctions against Israel. Its objective is to pressure Israel to meet what the BDS movement defined as Israel's obligations under international law. These are identified as withdrawal from the occupied territories, removal of the separation barrier in the West Bank, full equality for Arab-Palestinian citizens of Israel, and "respecting, protecting, and promoting the rights of Palestinian refugees to return to their homes and properties."
Given the Virginia government's accusation of antisemitism, we can't help but recall this state's hosting the lethal march in Charlottesville in 2017. This march, according to The Times of Israel, "propelled right-wing white nationalism into the American consciousness." An oxymoron, the Youngkin Commission report "lays as much blame for antisemitism on anti-Israel activists and the state education system as it does on white nationalists."
The Virginia Commission report heavily cited the Louis D. Brandeis Center for Human Rights Under Law. That Center is a strongly pro-Israel legal group that often files challenges against American universities. The Brandeis Center adamantly attacks university campaigns that support the Israel boycott movement or BDS. The Times of Israel wrote that the Commission report "echoed some Brandeis Center language that some criticized as inflammatory, including its chair's claims that the University of California-Berkeley had instituted 'Jew-free zones' after some law students adopted a bylaw boycotting Zionist guest speakers."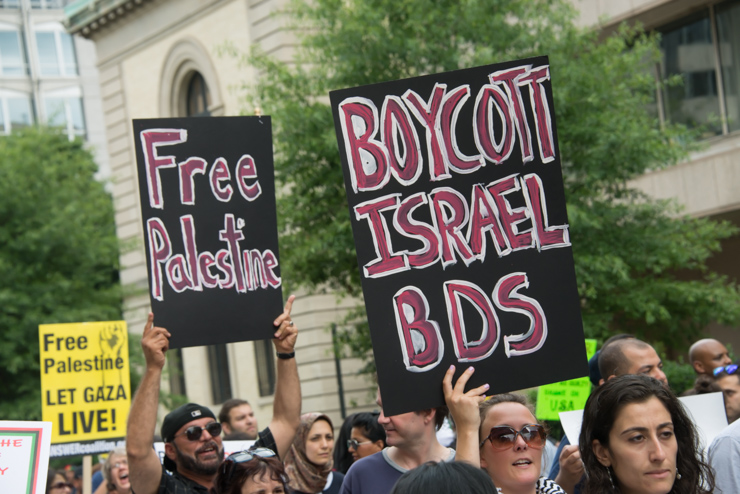 The thrust of the Virginia commission is to recommend the creation of a law prohibiting the state from doing business with entities that boycott Israel. That would affect contractors who support BDS from doing business with the state. Supporting BDS is not antisemitic, it is anti-rightwing Israeli government actions to dispossess Palestinians of their rights.
'Godfather' of Human Rights Watch Unwelcomed by Harvard
The head of Human Rights Watch (HRW) until recently, Kenneth Roth, is known for his objectivity in characterizing governments as to how much or little they support citizens' human rights. As The Nation notes, Roth "has been an unrelenting irritant to authoritarian governments, exposing human rights abuses with documented research reports that have become the group's specialty." Following an invitation from Harvard's Kennedy School to take up a fellowship, Roth, who accepted, was subsequently denied. "The reason?"— according to the Nation — "Israel."
The match between Roth and Harvard was perfect. HRW and the Carr Center for Human Rights Policy at the Harvard Kennedy School seemed like an ideal match. Roth had even been engaged with the Carr Center since its 1999 founding. In May Harvard sent Roth an offer of a fellowship and a video interview followed. The rest was supposed to be pro forma. However, two weeks later the dean at JFK informed Roth that his fellowship would not be approved.
As Nation reported, Roth was denied a fellowship because of Human Rights Watch anti-Israel bias. HRW had been critical of Israel along with China, and Saudi Arabia–even the U.S. Countries are scored on a scale of 1-5 from least to most repressive. It is based on the incidence of political imprisonment, summary executions, and torture, among others. Each country is rated using annual human rights reports of several bodies, including the U.S. State Department, Amnesty International, and HRW.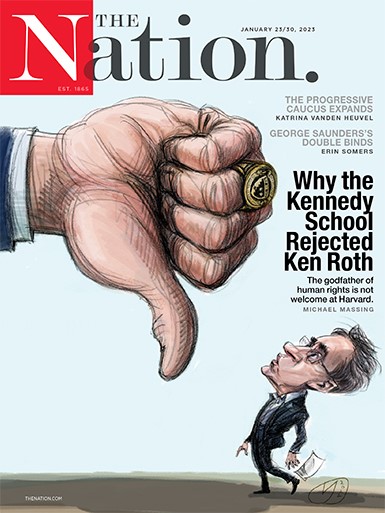 For the past several years, Israel and the Occupied Territories scored a 3 or 4. That score put is in a class with Angola, Colombia, Turkey, and Zimbabwe—in effect, "a very bad record." Compared to other rating agencies, HRW did not show a bias against Israel. The Nation reported, "to conclude otherwise is misinformation." Nevertheless, Harvard did not reconsider its decision about Roth.
One source averred that a prominent American Jewish organization had "accused the world's leading human rights organization (HRW) of promoting hatred of Jews." HRW had indeed issued a report "accusing Israel of practicing a policy of apartheid toward the Palestinians." The American Jewish Committee claimed this judgment bordered on antisemitism.
Once again, here is another example of criticism of the Israeli government's oppressive actions against Palestinians in the military Occupied Territories equated with antisemitism. The bottom line, one can still be critical of Israel's mistreatment of Palestinians without being labeled as antisemitic. At least on this side of the moral-ethical continuum.
Sources:
"Omar isn't afraid of McCarthy — but his purge vows are ominous," MSNBC, 1/10/2023
"Why the Godfather of Human Rights Is Not Welcome at Harvard," The Nation, 1/5/2023
John Mason, PhD., who focuses on Arab culture, society, and history, is the author of LEFT-HANDED IN AN ISLAMIC WORLD: An Anthropologist's Journey into the Middle East, New Academia Publishing, 2017. He has taught at the University of Libya, Benghazi, Rennselaer Polytechnic Institute in New York, and the American University in Cairo; John served with the United Nations in Tripoli, Libya, and consulted extensively on socioeconomic and political development for USAID and the World Bank in 65 countries.
Check out our Blog here!