A Look on Jordan's Royal Wedding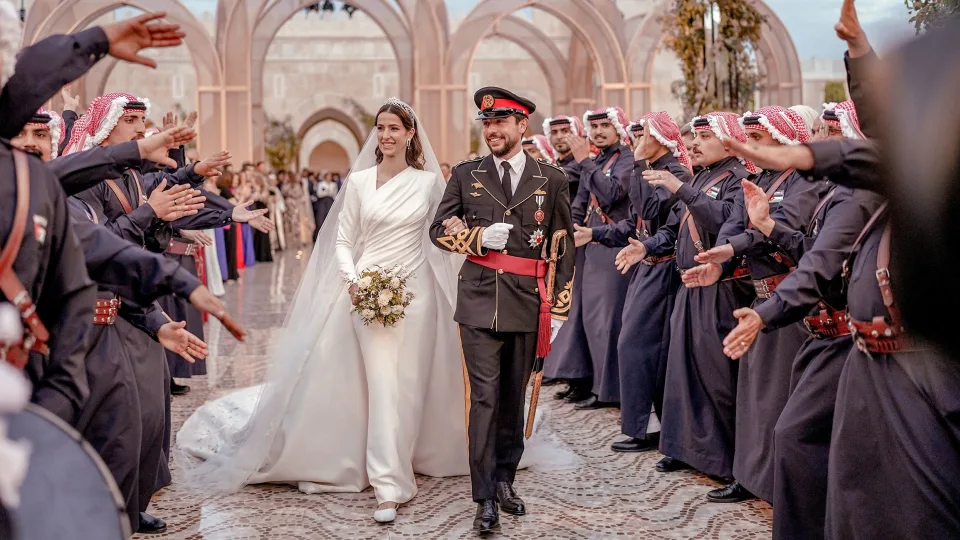 By: Souria Dabbousi / Arab America Contributing Writer
Jordan's Crown Prince Hussein bin Abdullah II married Rajwa Al Saif, daughter of a prominent Saudi family, on June 1, 2023. This prestigious celebration was attended by royals and VIPS from around the world, including Britain's Prince William, his wife Kate, and US First Lady Jill Biden.
Jordan's Future Queen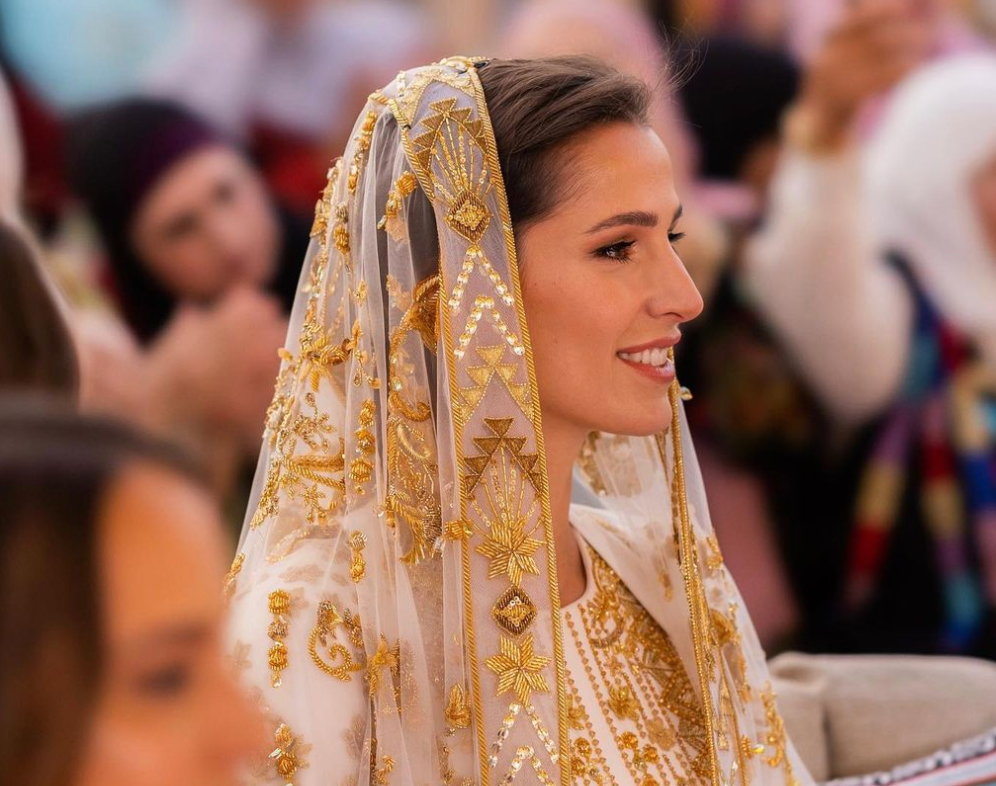 Jordan's future queen, Rajwa Al-Saif, is a Saudi Arabian national and the youngest daughter of Saudi billionaire Khalid bin Musaed bin Saif bin Abdulaziz al-Saif, who is also an architect. She completed her education at the Fashion Institute of Design and Merchandising in Los Angeles and Syracuse University in New York. Before returning to Riyadh, the capital of Saudi Arabia, she worked at an architectural business in Los Angeles. Rajwa has ties to the Saudi royal family through her mother, who is a member of the Al Sudairi family. Mohammed Bin Salman, the Saudi Crown Prince, is Rajwa's second cousin.
Who Attended the Wedding?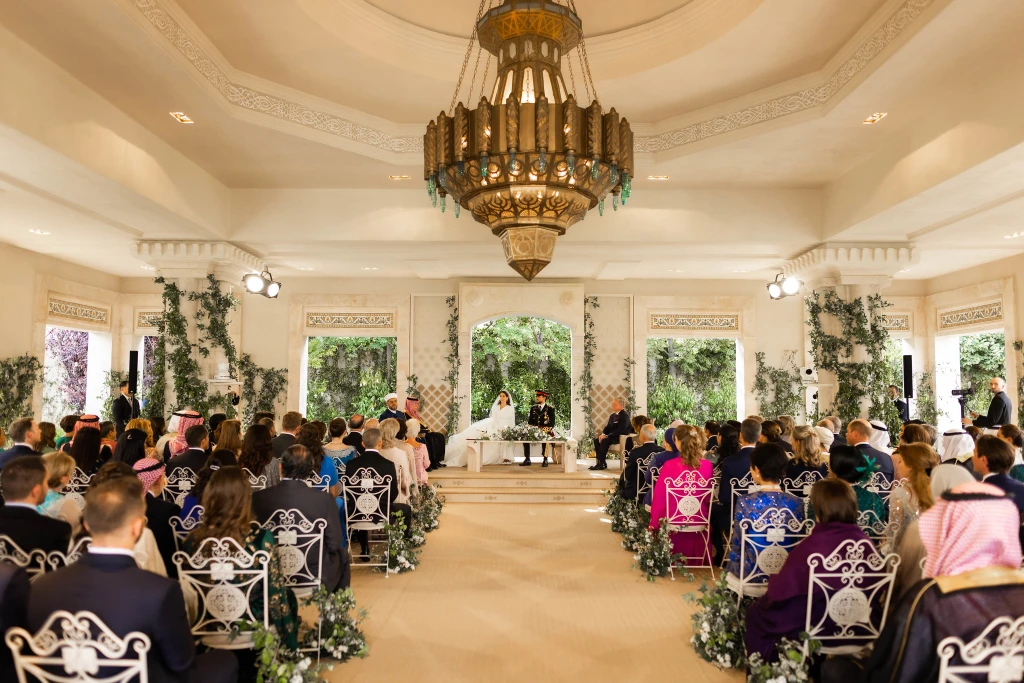 The Royal Newlyweds had their Islamic marriage contract (katb ktab) done at the Palace's garden, The Zahran Palace. Following a wedding reception with about 1,700 guests and a wedding feast attended by members of the Royal Hashemite Family, foreign and Arab heads of state, and high-ranking officials, the newlyweds traveled from Zahran Palace to Al Husseiniya Palace as part of the Red Motorcade. Of those 1,700 guests were the Prince and Princess of Wales, William and Kate, Princess Beatrice and her husband Edoardo Mapelli Mozzi, US First Lady Jill Biden and her daughter Ashley Biden, Queen Azizah of Malaysia, Crown Princess Victoria of Sweden and her husband Prince Daniel, Duke of Vastergotland, Japan's Princess Takamado and daughter Princess Tsukugo, Crown Prince Frederik of Denmark and his wife Mary, Prince Sébastien of Luxembourg, Haakon, Crown Prince of Norway.
The UAE was represented by Sheikh Khaled bin Mohamed, the Crown Prince of Abu Dhabi, while Qatar was represented by Sheikha Moza bint Nasser. The president of Iraq, Latif Rashid, the crown prince of Oman, the crown prince of Kuwait, Mishal Al Ahmad Al Jaber Al Sabah, and dignitaries from Rwanda, Pakistan, Egypt, and Lebanon were also present.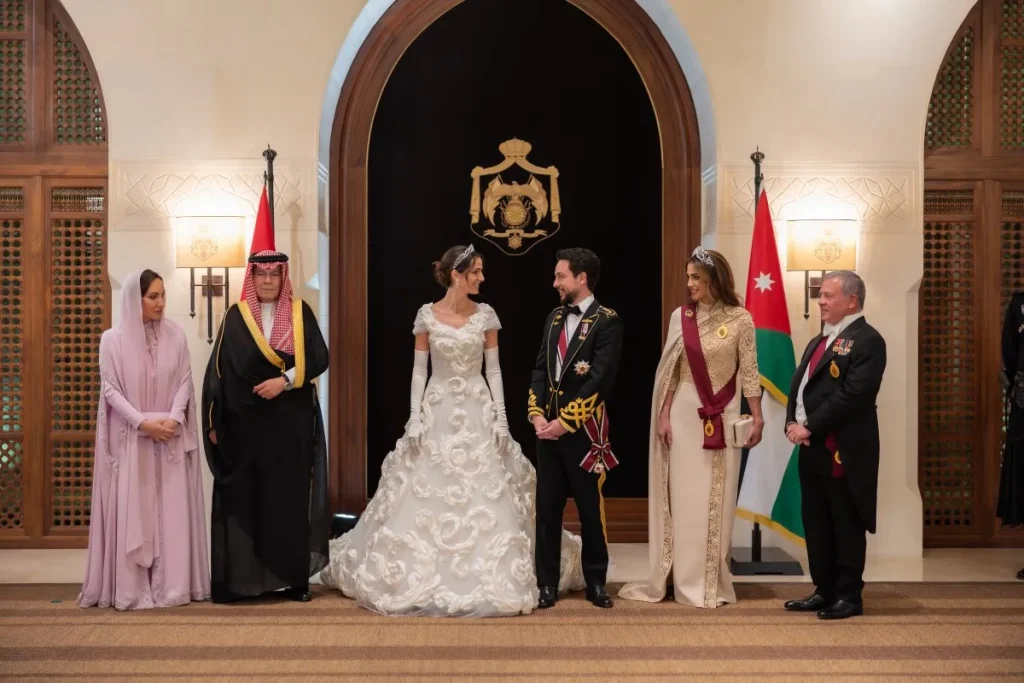 Economic Concerns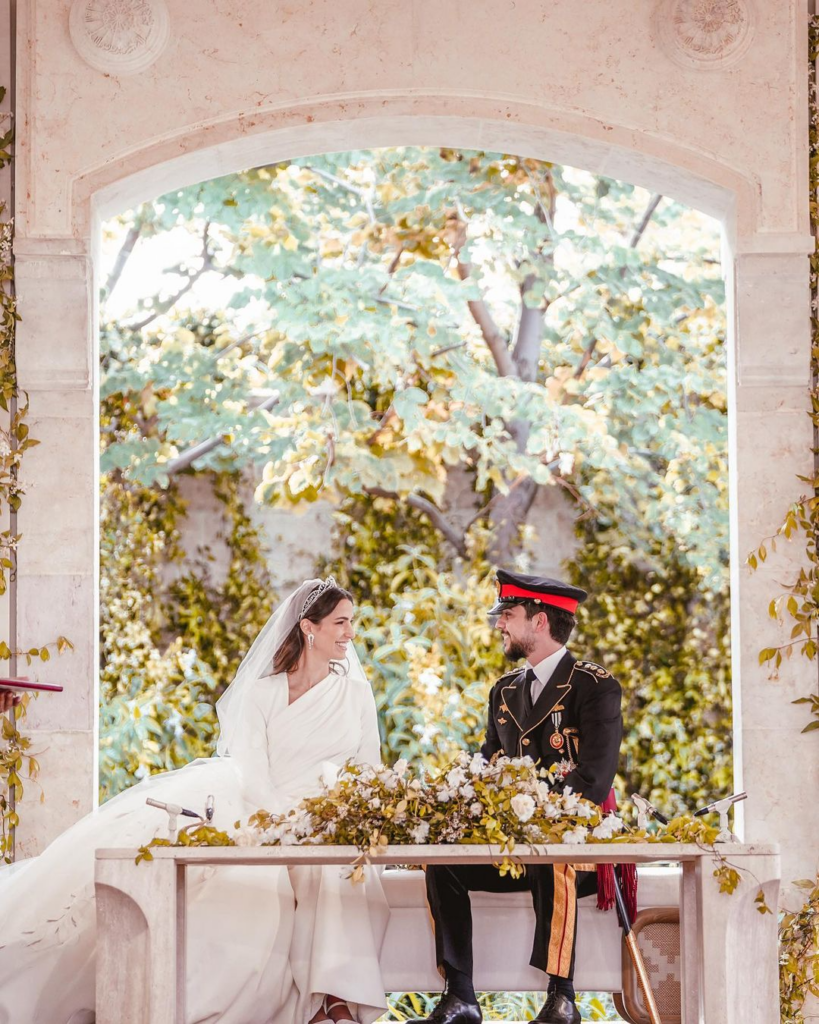 While this young royal couple is a great image of hope and prosperity, the people of Jordan still have concerns for the future of their country. "Rajwa's lineage raised questions about whether this bodes well for Jordan's relationship with Saudi Arabia…While the very public celebrations were an attempt to "play up hereditary rule," they also raised questions among Jordanians about cost, especially during this extended period of economic pain. It appeals to cosmetic senses, but doesn't put bread on Jordanians' tables."
Check out Arab America's blog here!