Afifa Iskandar, The Iraqi Blackbird
By: Menal Elmaliki / Arab America Contributing Writer
Afifa Iskandar Estefan, عفيفة إسكندر إصطيفان, is one of the most famous Iraqi singers of the 20th century. She is known for her traditional style of singing. Maqam-al-Iraqi is an old musical tradition that emphasizes the beauty of language. Modern Iraqi maqam is a genre of Arabic maqam that traces back to the Abbasid Caliphate and it is typically comprised of a qari', a singer, and a large ensemble of instruments such as the oud, cello, joza, naqqarat, and tarabuka.
Maqam literally translates to rank and position and it is the position of melodic modes, pitches and patterns that make Arabic music distinct. The melodic modes of vocals and instrumental sounds as well as the communication of emotions and instruments coming together to not only create a symphony of sounds but a memorable performance. The simplest way of understanding maqam is to compare it to poetry that is sung.
Early Life
Afifa was born on December 10th, 1921, in Mosul, Iraq, to a Greek mother and Armenian father and spent most of her childhood in Baghdad. She began singing at age five, and by fourteen, she had her first concert, singing Al Mama, in a cabaret in the city of Erbil in 1935. Although Afifa married young, at the age of 12, to an Armenian man, it did not deter her from following her passion. Since then, she had starred in many films and productions, working her way up from being an actor to becoming an award-winning singer.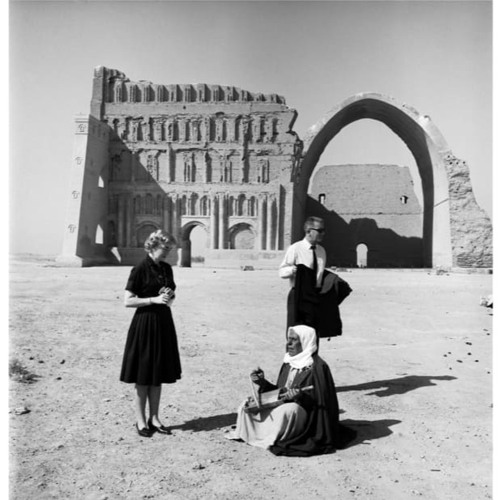 The Start of Her Career
In 1938, she traveled to Egypt to work with other famous musicians and practice her singing. Egypt, the Hollywood of the Middle East, was a mecca for aspiring and talented actors and singers who yearned for fame. Eventually, this Iraqi blackbird spread her wings and flew. Afifa earned the nickname the "Iraqi blackbird" because of her weightless spirit and ability to captivate an entire audience with her deep, rich, melodious, and somewhat raspy voice but also her glamor and charm. Her songs were singing poetry, and her voice was soothing and sweet, some comparing it to honey, others a bird, and her eyes were intense, dark, and enigmatic. The blackbird carries significant meaning; it symbolizes mystery, and in myth, it represents a Goddess.
Afifa was well-liked and became instantly popular because of her stunning performances, unique tone and singing style. She sings from the soul and her performances were riveting. Her confidence and stardom are transparent as her voice takes center stage, carrying above the orchestra, and the audience, lighting up the entire stage and the whole of Iraq. She performed all over Arabia as well as parts of America and Europe, even singing for monarches and government officials.
Afifa was well-known and loved for her ability to sing in A and combine traditional folklore with contemporary music. Since her debut, she had sung over 1500 songs; some of her notable hits include
• "Ya aqqid alhajibayn"
• "Ikhlas meni"
• "Ya sokari ya assali"
• "Ared Allah yebain hobty behom"
• "Qaleb qaleb'"
• "Jani alhlo labs sobhyat aledd"
• "Nem wa sadek sadri"
• "Msafren"
• "Qsma"
Her Legacy
Listening to Afifa is nostalgic as it invokes past memories of an old Iraq before the decades of war, corruption, violence, and totalitarianism. An old Iraq that is instilled in our memory; a country of diversity, beauty, and of a rich history that was once a global hub of trade and economic bustle. The old Iraq is now a page in history only to be reminded of its glory days when listening to this Iraqi blackbird. She died of cancer on October 21, 2012, but her legacy lives on. Afifa earned the title of the most famous female Iraqi singer and was featured on Google in 2019 to mark her 98th birthday.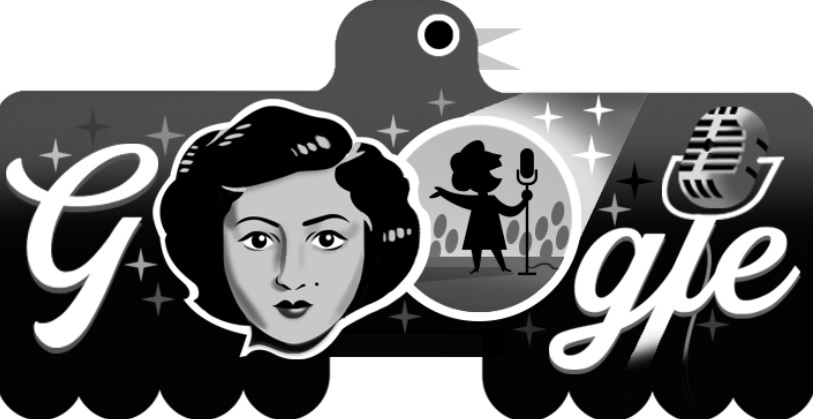 Check out Arab America's blog here!