Arab America Foundation Announces 40 Under 40 Awardees--Class of 2021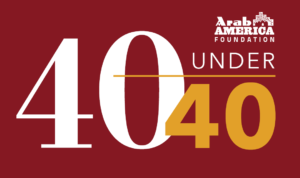 For Immediate Release
Washington DC (July 21, 2021): The Arab America Foundation announced today the awardees of their 40 Under 40 initiative–Class of 2021. Forty Arab Americans were announced from a pool of close to one-hundred applications. Seven judges from throughout the country reviewed the applicants.
The awardees are Fathi Abdelsalam, Ramsey Aljahmi, Dania Ayah Alkhouni, Rammy George Barbari, Dhia Ben Ali, Ghassan Bou Diab, Tina Lattouf Chamoun, Amin El Gamal, Angy El-Khatib, Rachid Elabed, Eman Elsweisy, Rima Fakih Slaiby, Mahbuba Hammad, Ashwak Hauter, Darine Hotait, Naheda Zayyad Hussien, Noura Ismail, Hadil Bannoura Issa, Farah Jalloul, Amy E. Jishi, Mark Kabban, Nabil Khalifa, Aya Khalil, Paul Klimos, Walid Kors, Khaled Kteily, Waleed F. Mahdi, El Mehdi Marhoum, Adeeb Mozip, Mikey Muhanna, Bshara Nassar, Lana B. Nassar, Dina Nesheiwat, Mazen Rasoul, Fayrouz Saad, Nizar Saqqar, Sara Shouhayib, Marvet Sweis, Nagham Wehbe, and Bryan Zarou.
40 Under 40 is a celebration of accomplished young Arab Americans. The program spotlights Arab American professionals in all fields and business sectors, including education, law, public service/politics, non-profit, business leaders, entrepreneurs, engineers, medical professionals, artists, entertainers, writers, and media representatives. These young professionals have great achievements both in the workplace and in their communities. 
"We are ecstatic to recognize the 40 individuals that have worked to make their dreams come true and have contributed immensely to the Arab American Community," said Warren David, co-founder of the Arab America Foundation and president of Arab America. "To truly succeed you must own your identity and strive towards goals that seem almost impossible. These awardees have remembered their heritage while making notable achievements and that is something that generations of Arab Americans before us would be proud to see."
All awardees are under the age of 40, excel in their industry, and are engaged in promoting their heritage and culture to empower their communities and make a difference. The competition is open annually to all professionals who live and/or work in the United States and are of Arab descent. 
The Arab America Foundation and its board are grateful for the leadership of the initiative's coordinators, Nabelah Ghareeb and Samar Sakakini, as well as the prestigious panel of judges.
The 40 Under 40 awardees for the class of 2021 will be honored at a future event to be announced.
About the Arab America Foundation
The Arab America Foundation (AAF) is a non-profit (501c3) educational and cultural organization. The mission of AAF is to promote the Arab heritage, empower and educate others about the Arab identity, connect Arab Americans, and build coalitions with diverse organizations across the U.S.
For more information about the 40 Under 40 initiative click here.
For more information about the Arab America Foundation, click here.
For media inquiries, contact Waverly Nohr here.
Official Sponsor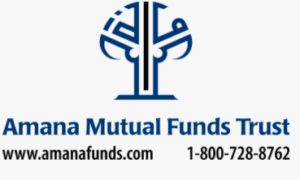 Community Partner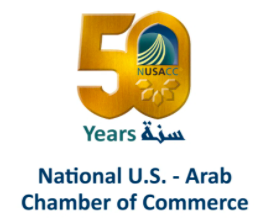 The 40 Under 40 Awardees, Class of 2021
Fathi Abdelsalam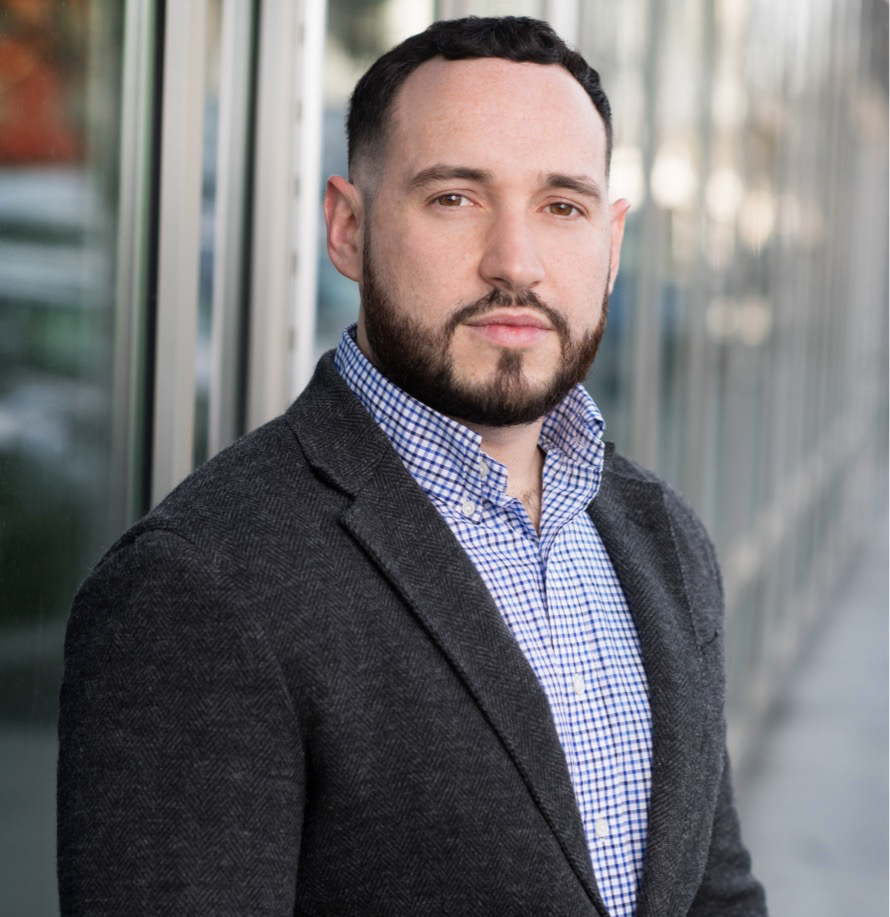 Fathi has over a decade of professional experience at the intersection of innovation, technology, entrepreneurship, and policy, having served as a technology-company founder, patent examiner, economic development advocate, and entrepreneurship educator. He is passionate about developing scalable solutions that maximize social and economic impact and is a member of several entrepreneurial communities, including Techstars, TechTown Detroit, Startup Chile, and Lean Rocket Lab. He has also served as an advisor and entrepreneur-in-residence to several governments and organizations around the world. A global citizen, Abdelsalam was born in Austin, Texas (with Detroit/Libyan roots) and has also lived in Turkey, Japan, Colombia, Chile, and Puerto Rico. He loves to travel and learn about other peoples and their cultures and has explored 60+ nations with the goal of visiting all 195 recognized U.N. countries. He holds a master's degree in administration and dual Bachelor of Science degrees in industrial engineering and economics.
Ramsey Aljahmi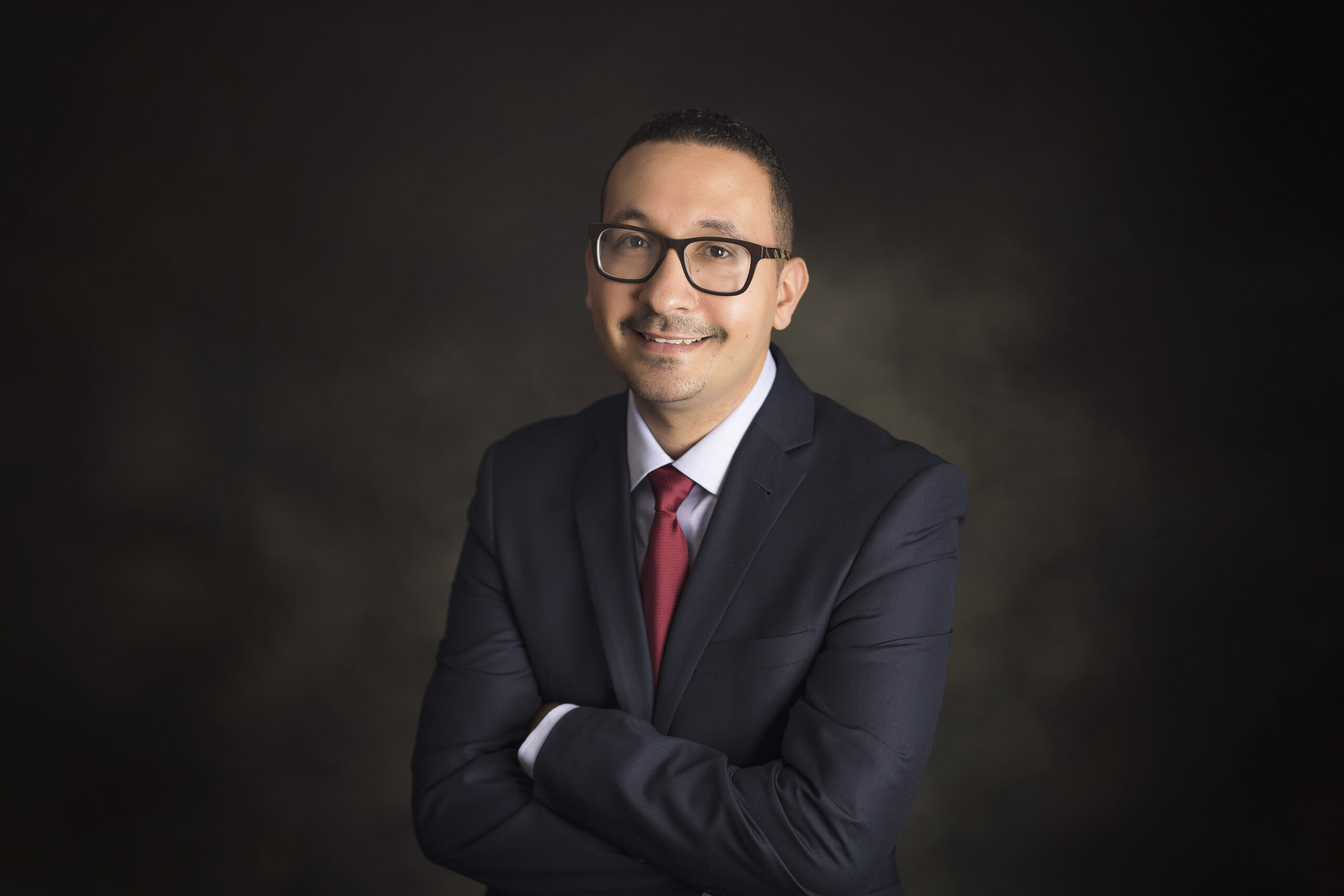 Ramsey Aljahmi is Yemeni American who is the Senior Director of Operational Excellence of North America, Whirlpool Corporation since 2020. Prior to this, he was the Plant Leader of 2,500 employees at Findlay Operations. A 20-year manufacturing veteran, Aljahmi is accountable to drive improved business results across North America, and he is accountable for all New Product Introductions, Central Manufacturing Engineering, World Class Manufacturing (lean production business system). He accomplishes this by implementing the global manufacturing strategy, across the manufacturing enterprise, developing strategic Factory Master Plans, developing and implementing the roadmap for Industrial technologies. Aljahmi spends his time volunteering by mentoring US Veterans (American Corporate Partners), coaching youths at the YMCA (Young Men's Christian Association), raising funds/participating at the local Habitat for Humanity, raising funds for United Way Campaigns, and participating at the Company Employee Resource Groups. He is also on the Board of Directors (Executive Committee) of ACCESS (Arab Community Center for Economic and Social Services) and the Advisory Board of CAAP (Center for Arab American Philanthropy) He and his wife Amy were born and raised in Dearborn, MI, and currently reside in Sylvania, Ohio with their three children.
Dania Ayah Alkhouli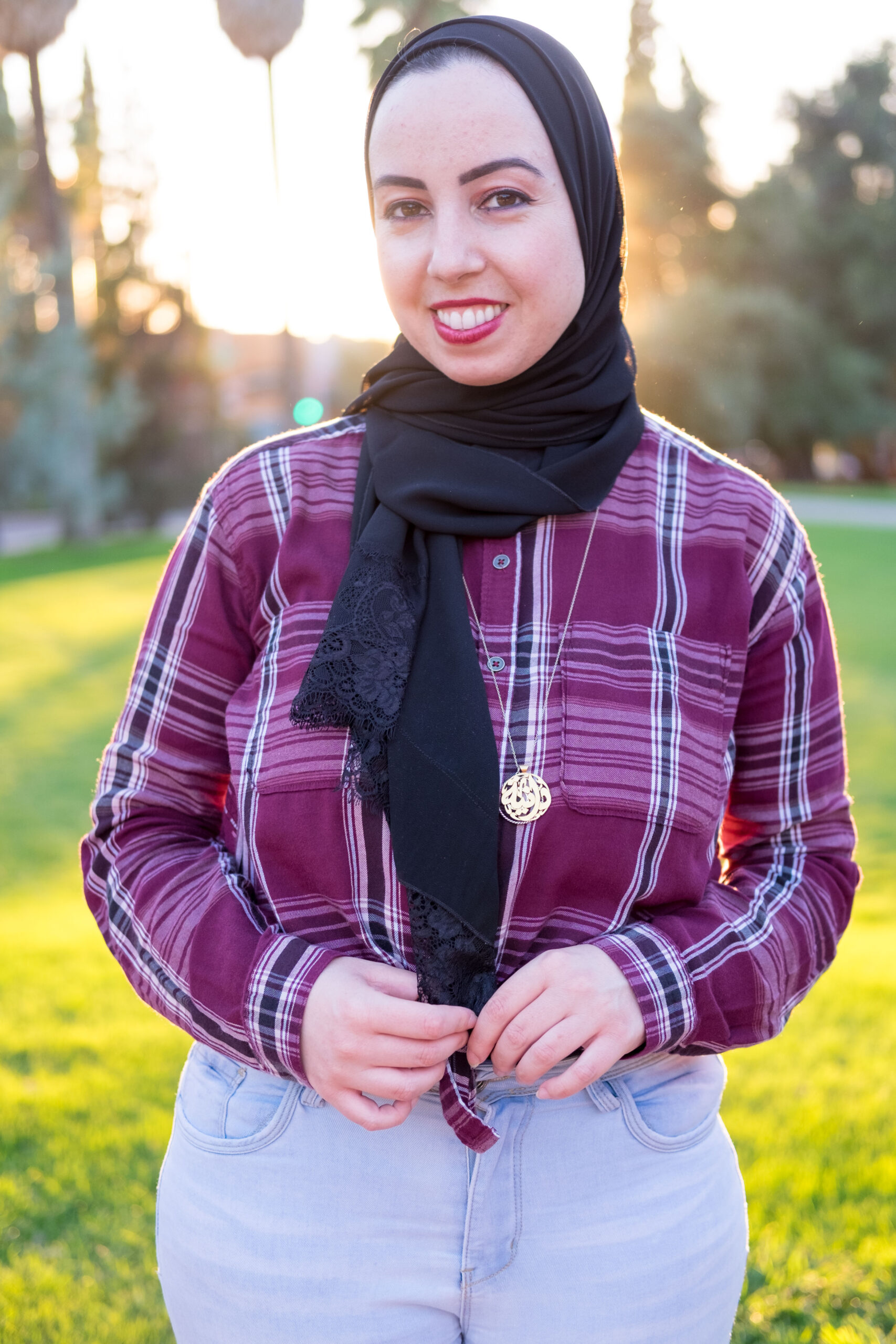 Dania Ayah Alkhouli is a Syrian writer, poet, and community organizer born in Southern California. She has a BA in Sociology and a MA in Public Policy & Administration. Alkhouli is currently pursuing a Ph.D. in Cultural Studies, with a focus on Museum Studies and the development and documentation of the Syrian identity and narrative in America. She has authored three poetry books and is editing her fourth manuscript for 2022. Her writing centers on feminism, sexuality, identity, mental health, domestic violence/sexual assault, Syria, and grief/death/loss. In 2012, Alkhouli and her mother co-founded the nonprofit, A Country Called Syria, a traveling exhibition and series of events showcasing the history, culture, and stories of Syria.
Rammy George Barbari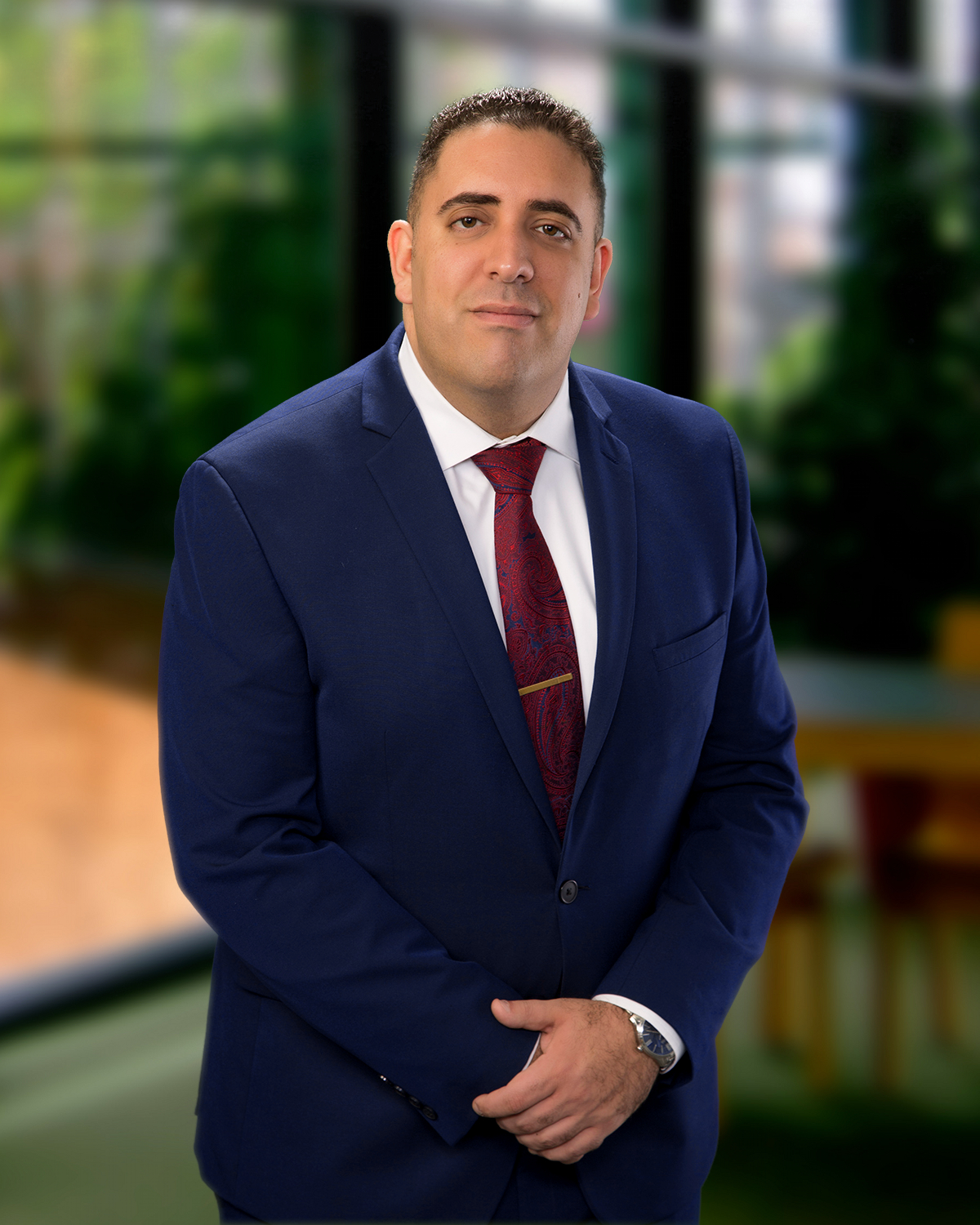 Rammy G. Barbari is a Palestinian-American who brings significant experience in the legal, international business, and government sectors to Price Benowitz. Barbari was an Assistant Commonwealth's Attorney in Fairfax County, Virginia, where he handled a variety of complex financial and violent crimes which he uses to help his clients now. Barbari is a graduate of the Virginia Military Institute and the Indiana University Maurer School of Law. Following law school, Barbari served as a judicial law clerk for the Honorable Claude M. Hilton at the U.S. District Court for the Eastern District of Virginia. Barbari previously led the proposals department for a private security firm based in the U.A.E. He serves as an Advisory Board Member to the Office of New Americans for the Governor of Virginia and is an active member of the National Arab American Bar Association. In his spare time, Barbari enjoys reading, watching sports, and spending time with his family.
Dhia Ben Ali
Dhia Ben Ali first arrived to the U.S. on a Fulbright Scholarship from Tunisia to teach Arabic at Drury University in Springfield, Missouri. He was then accepted to a master's in Political Science and Government and a Ph.D. in Public Policy with a full scholarship from the Middle East Center at the University of Arkansas. Within the past decade, Ben Ali taught Politics of the Middle East at the University of Arkansas, worked with the United Nations Development Program towards consolidating the security sector in Libya, conducted research and wrote policy recommendations about countering violent extremism in Tunisia, and currently works as a Project Manager with the International Republican Institute aiming to strengthen democracy in East Africa.
Ghassan Bou Diab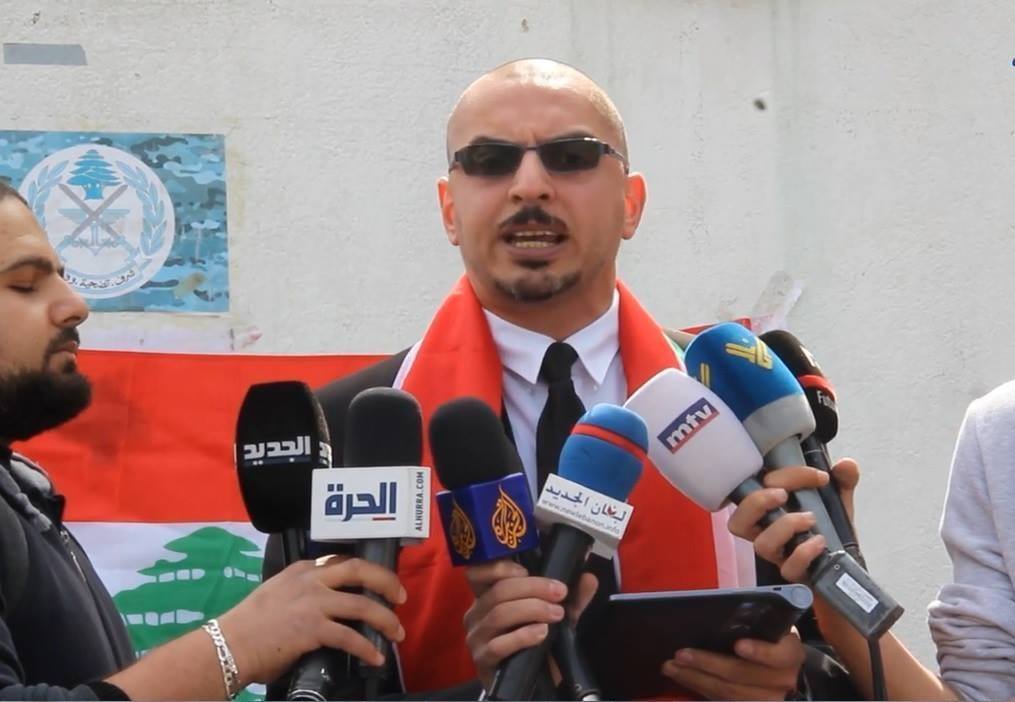 Ghassan Bou Diab holds a doctorate degree in Science of Religions from the University of Saint Joseph, Beirut, Lebanon, a master's degree in Islamic-Christian Dialogue and comparative studies, and a BS  in Business Administration. Along with being a professor, Bou Diab is a social activist and journalist. Bou Diab is the founder of several NGOs and international Initiatives, including the Global Forum For religions and Humanity, MLK center for Research and Strategic Studies, and The Contemporary Unitarian Thought Foundation. His passion for public service took him to more than 19 countries, lecturing, volunteering, and studying. He holds several diplomas in managing non-governmental organizations, leadership, federalism, and political sciences, law, and other topics from several universities in Switzerland, UK, the USA, Egypt, and Lebanon. Bou Diab is also a political and religious Diversity analyst in Arabic and English with more than 1500 articles published. His motto is "working hard to deserve my humanitarian identity," and "the sky is no longer our limit."
Tina Chamoun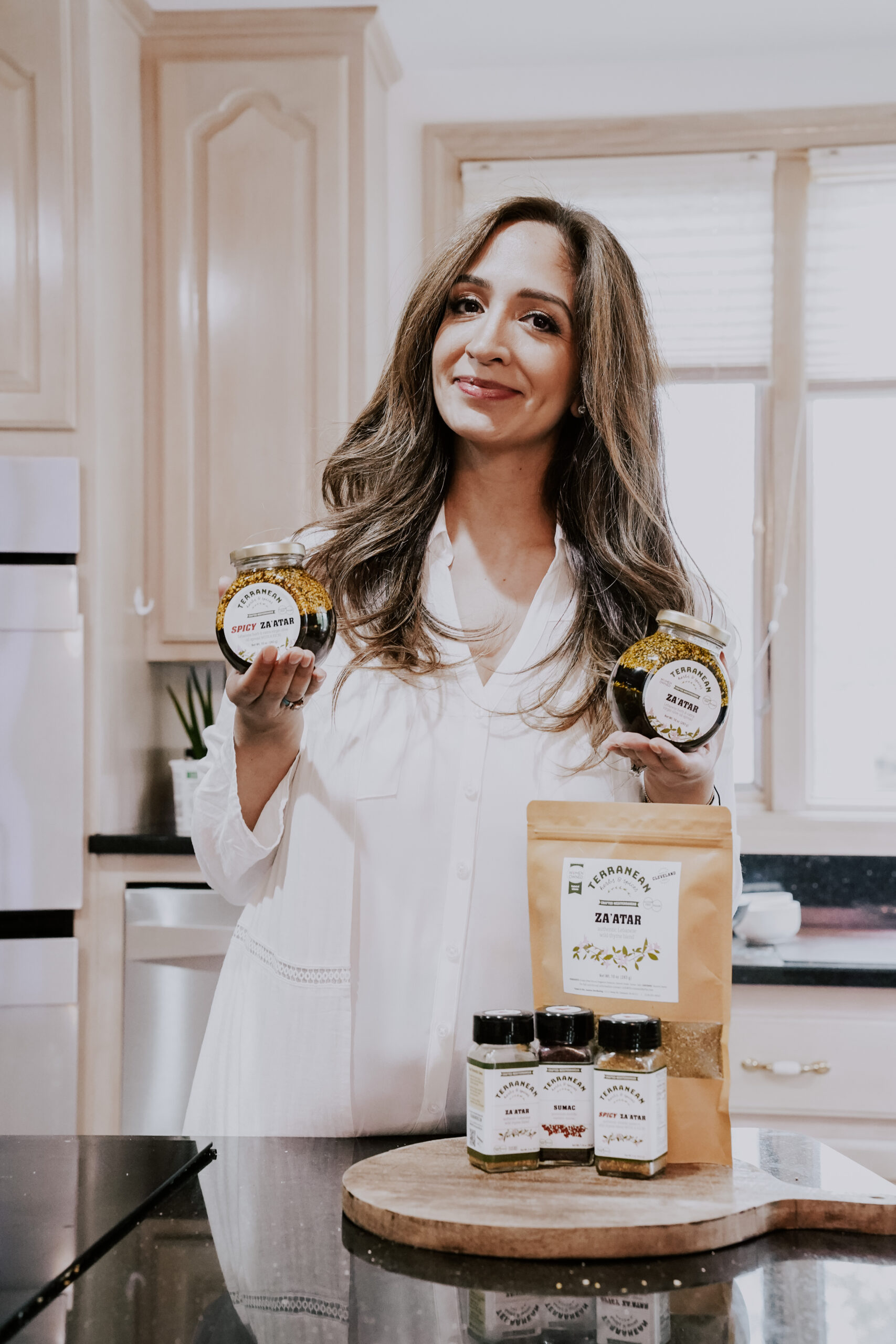 Tina Chamoun is a Lebanese-American businesswoman, attorney, former marketing director, blogger, and most importantly to her, a mother of 3. She currently lives in Ohio with her husband band Fares and children, where she owns and operates her food manufacturing business Terranean Herbs & Spices. As an American-Arab, Tina has contributed to her local community through her extensive involvement in the Cleveland and national Maronite community as the president of the Maronite Youth Organization, president of the Maronite Young Adults, the St. Maron Cleveland Council, and the Public Relations Chair of the National Maronite Convention. Her current roles include a member of Arab American Cleveland Advisory Board, founder and coordinator of the Cleveland Maronite Mothers Club (MMC), and the founder of 
YourLebanon.com
@YourLebanon, a platform where she connects the Arab American Community not only with each other but also with our food, culture, and heritage. As the owner of Terranean Herbs & Spices, she imports traditional Lebanese Za'atar to Ohio, where she makes and distributes her za'atar products to American specialty and major retail stores. Through her businesses, volunteer efforts and mentorship, Tina continues to support and empower the Arab-American community.
Amin El Gamal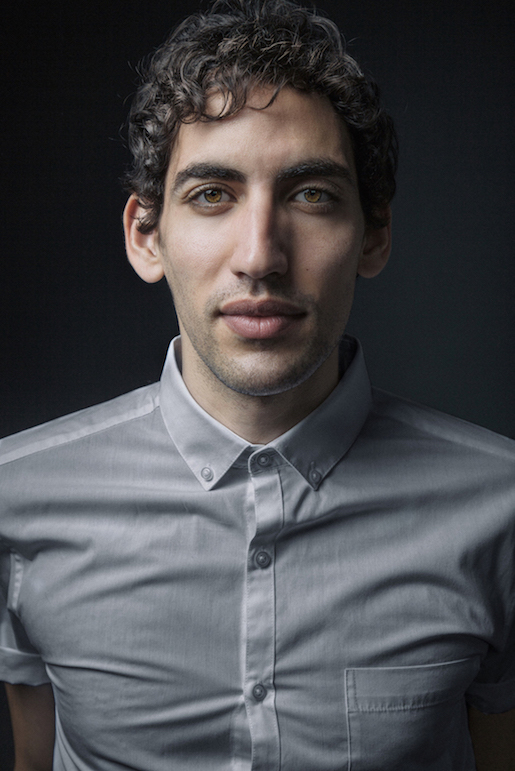 Amin El Gamal is an Egyptian American actor. He's best known for playing Cyclops on Fox's Prison Break revival—which made him the first openly queer Muslim actor to play a leading role on television. El Gamal's other TV work includes The Newsroom, Shameless, Transparent, The Librarians, Everything's Gonna Be Okay, and Good Trouble. His film work includes Message from the King (opposite Chadwick Boseman), Namour, First Love, the upcoming Spring Bloom, and the gay Arab Muslim rom-com Breaking Fast (now on Hulu). Gamal has performed on stages across the country, including the NY Public Theater, Cincinnati Playhouse in the Park, and Musical Theatre West. "Broadway World" called his most recent performance in A Noise Within's A Portrait of Dorian Gray: "impressive and greatly sensitive." His advocacy work spans racial justice, refugee resettlement, and issues affecting LGBTQ+ Arabs and MENA artists in Hollywood. He's a Stanford and USC graduate.
Angy El-Khatib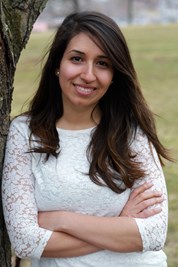 Angy El-Khatib is a public health professional born to a Lebanese mother and Egyptian father. She is the Health & Wellness Coordinator at Premier Health, the largest healthcare network in southwest Ohio, where she is responsible for the management and implementation of a strategic and comprehensive employee health & wellness plan for 13,000 employees. El-Khatib is currently the volunteer President of the Ohio Society for Public Health Education where she provides leadership and advocacy for public health education, including combating COVID-19 misinformation through a strong, influential presence of public health professionals throughout the state of Ohio. She is also the Vice-President of the Dayton Arab Americans Forum where she develops and maintains programs to promote the cultural heritage of Arab Americans, foster tolerance and understanding, and counter all forms of discrimination. She is deeply dedicated to improving health equity opportunities for everyone to have a fair and just opportunity to be healthier.
Rachid Elabed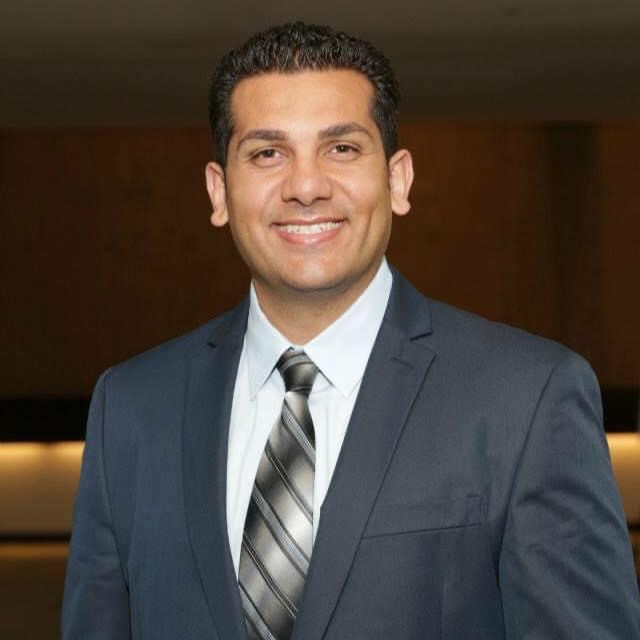 Passionate about business and social enterprise, Rachid Elabed, who has Palestinian heritage, has dedicated his life to using his talents to serve his community, uplift marginalized voices, inspire new generations of leadership, and build the capacity of community institutions. He's served in several capacities since joining ACCESS in 2006, currently serving as the Director of Business Operations where he leverages relationships inside and outside of the organization to streamline efficiencies, reduce costs and strengthen ACCESS' operational systems. Elabed was recognized numerous times internally and externally for his roles as ACCESS' Advocacy & Civic Engagement Manager, as well as ACCESS' Community Engagement Manager, for his vital work of connecting communities and building ACCESS ACTS, a first-of-its-kind leadership development program for youth that builds skills through organizing and community service. In addition to his work at ACCESS, he is a small business owner and serves on the boards of TCF Bank, Dearborn Goodfellows, and Nonprofit Vote.
Eman Elsweisy
Eman Elsweisy is an American Actress from Texas who was born in Alexandria, Egypt,  She settled with her family in the U.S. (Houston, Texas) when she was 4. After graduating from the University of Houston Clear Lake, Elsweisy was offered a job as a digital content specialist/copyright manager at one of the largest music production companies in Egypt "Free Music Production." Eman wrote well known classic Egyptian songs; she is most known for "Wad Ya Asmarany" (Tanned One) / Hamid ElShari, "Yateem"(Orphan)/Moustafa Shawky, "Hassa Demoak" (Feeling your tears) /Faty, and "Zalan" (Upset)/ Farida. Arabic poetry structure played a significant role in shaping her English lyrics style as well. Upon her return to Texas in 2005, Elsweisy suffered from a virus that impacted the nervous system affecting her physical abilities for a few years and delayed her plans. She started teaching at an elementary school in Texas to support kids emotionally and academically. She has succeeded in integrating her lyrics and voice-over career.  In addition, Elsweisy wrote and directed her first short film, Lives In Me, where she played the role of Jasmine.  Currently, She is focusing on local short & feature film projects acting, directing, PA, and general crew work, in addition to raring her only 6-year-old son.
Mahbuba Hammad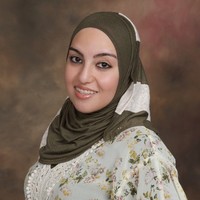 Dr. Mahbuba Hammad of Palestinian heritage has served under many capacities of multiple projects and national/international initiatives in public educational and non-profit organizations. In education, she has integrated contemporary issues of Arab and Islamic culture, such as healthcare, environment, human rights, media, and film into the classroom. She has extensive experience in grant development, instruction, teacher training, assessment, and program administration and has worked with students in K-16. Her research focuses on Arabic literacy and breast cancer in Arab and Muslim communities. She was recently named by the International Literacy Association (2019) as one of 30 Under 30 literacy leaders and visionaries, creating positive change in the global literacy landscape. She was also honored (2019) by California Assemblymember Eloise Gómez Reyes as one of 30 Under 30 individuals who exemplify dedication, innovation, and service in the 47th district in the Inland Empire.
Ashwak Hauter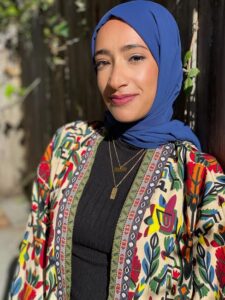 Dr. Ashwak Sam Hauter is a University of California President's Postdoctoral Fellow at UC Irvine and will be joining the UC Santa Cruz Department of Anthropology as an assistant professor in the fall of 2022. A Yemeni-American first-generation scholar whose first book will examine medical debates over reform, Islam and expertise, and 'afiya (wellbeing) in Southern Arabia. The second line of research she is pursuing examines connections between war and mental health in Yemen, as well the ways in which artists, filmmakers, and clinical psychologists within the country are responding to the immense challenges facing their fellow citizens. A member of the AAYSP (American Association of Yemeni Scholars and Professionals), Hauter's grassroots organizing within the Yemeni community emphasizes promoting increased visibility of Yemeni voices within the larger Arab American community. She is passionate about advocating for young Arab Americans and Muslims more broadly within the spheres of higher engagement and civic life.
Darine Hotait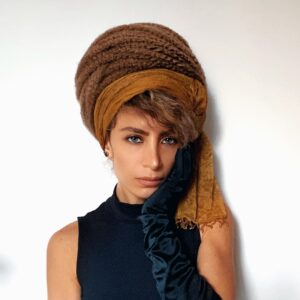 Darine Hotait is an American Lebanese writer and film director based in New York City. Her work focuses on the politics of identity, Arab & African diaspora, science fiction, and magical realism. She has written and directed a dozen award-winning narrative films that can be seen on SundanceTV, The New Yorker, AMC Networks, BBC, Forbes, and at numerous Oscar-qualifying international film festivals. Hotait is the founder of Cinephilia Productions (est. 2010) a film incubator, production company, and consulting agency championing Arab and African filmmakers and storytellers. Under her leadership, Cinephilia has incubated over 500 film projects and provided film education to 2000+ professional filmmakers. She is the recipient of the New York Council on the Arts Artist Award, New York Foundation for the Arts IAP Fellowship, Jerome Hill Finalist Award, and AFAC Cinema Award. Her upcoming Film "Tallahassee" (2021), making its World Premiere at the 10th Blackstar Film Festival in August 2021, grants a glimpse into the struggles of mental health in the context of the Arab diaspora.
Naheda Zayyad Hussien
Naheda Zayyad is a Palestinian-American prosecutor with the Cook County State's Attorney's Office. She began her career in Law as a Clerk for a criminal defense firm and then worked for an environmental law Attorney. Zayyad moved on to work as a judicial intern for Judge Alexander White and Rita Novak in the law division at the Daley Center. Her career progressed as a law clerk licensed to practice law in the Courts working for Attorney General Lisa Madigan. Zayyad graduated from the John Marshall Law School and began a career with the State's Attorney's Office. she currently serves on the diversity committee for the States Attorney's office, where she sits on the board and works with the Department of Justice in providing educational training regarding Arab and Muslim Cultural Awareness. Zayyad works with the Department of Justice and conducts diversity and inclusion training specifically aimed at teaching about the Arab and Muslim Culture. She was inducted into the Collaborative Bar Leadership Academy which is a Joint initiative of the American Bar Association's Commission on Racial and Ethnic Diversity in the Profession and the Commission on Disability Rights. Another passion is acting as a mentor to several students interested in going into the legal profession. If you ask her today what her biggest passion in life is, she will undeniably say it is her 5-year-old twins.
Noura Ismail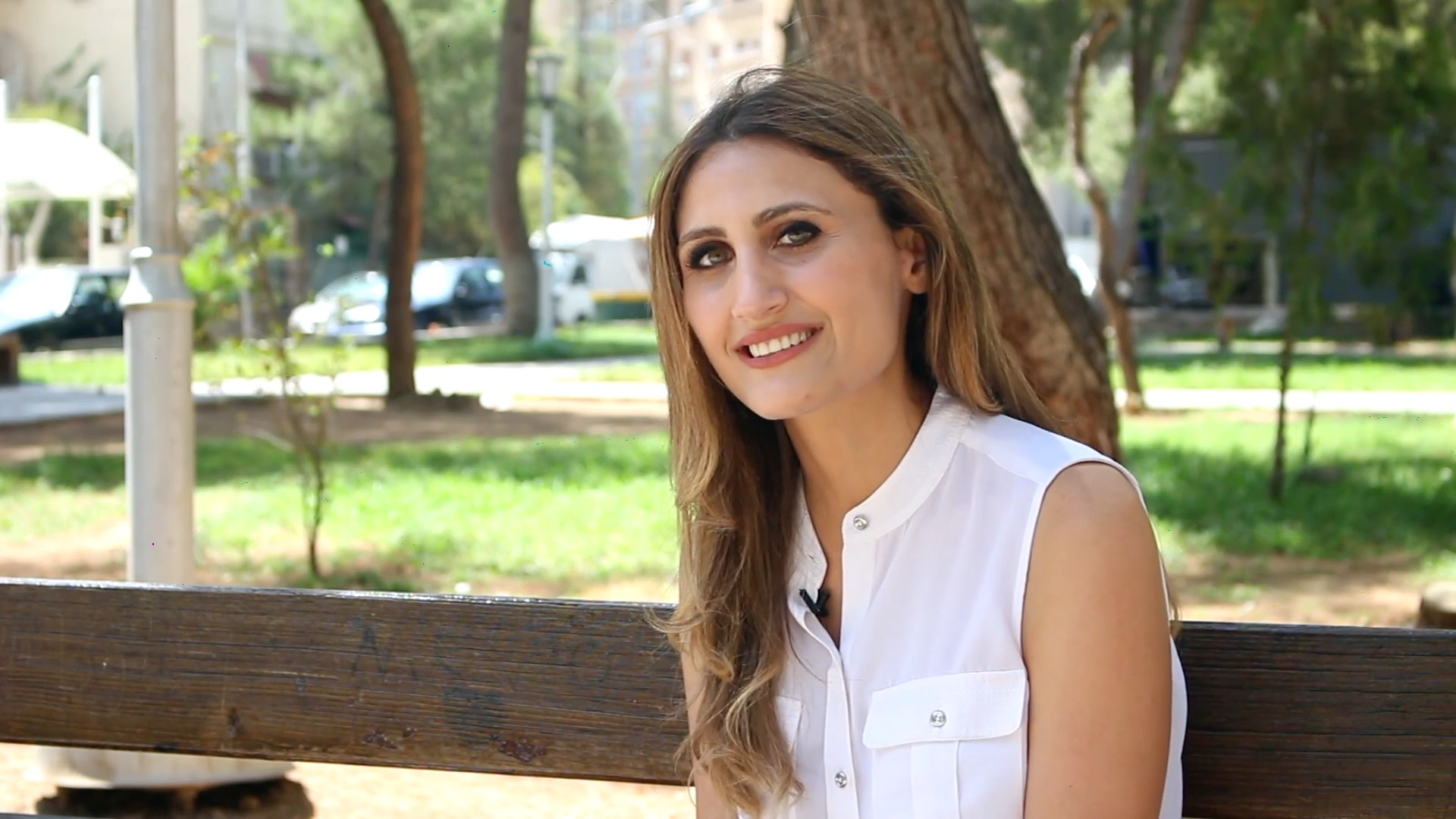 Noura Ismail is a Syrian-American international development specialist for the MENA region, focused on economic mobility pathways for displaced populations. She is currently the Middle East Director of Talent Beyond Boundaries, a global initiative in cooperation with the UN Refugee Agency (UNHCR) that has pioneered new labor agreements with governments and businesses across the world to enable displaced populations to access skilled migration. Before joining TBB, Ismail was part of Ashoka's Social Finance team where she led research on market-based social innovations in the Middle East and their ability to transform societies. She also served as a Kiva Fellow, designing catalytic loan schemes for vulnerable populations in Lebanon. Ismail has both founded and consulted on a number of social initiatives across the region. She was named a United Nations ITU Young Innovator in 2016 and a winner of the Skoll Center for Social Entrepreneurship's Global Challenge at the University of Oxford. Ismail has a BA (Summa Cum Laude) in Middle Eastern Studies from the George Washington University and an MBA with a focus on Social Innovation from the University of Oxford.
Hadil Bannoura Issa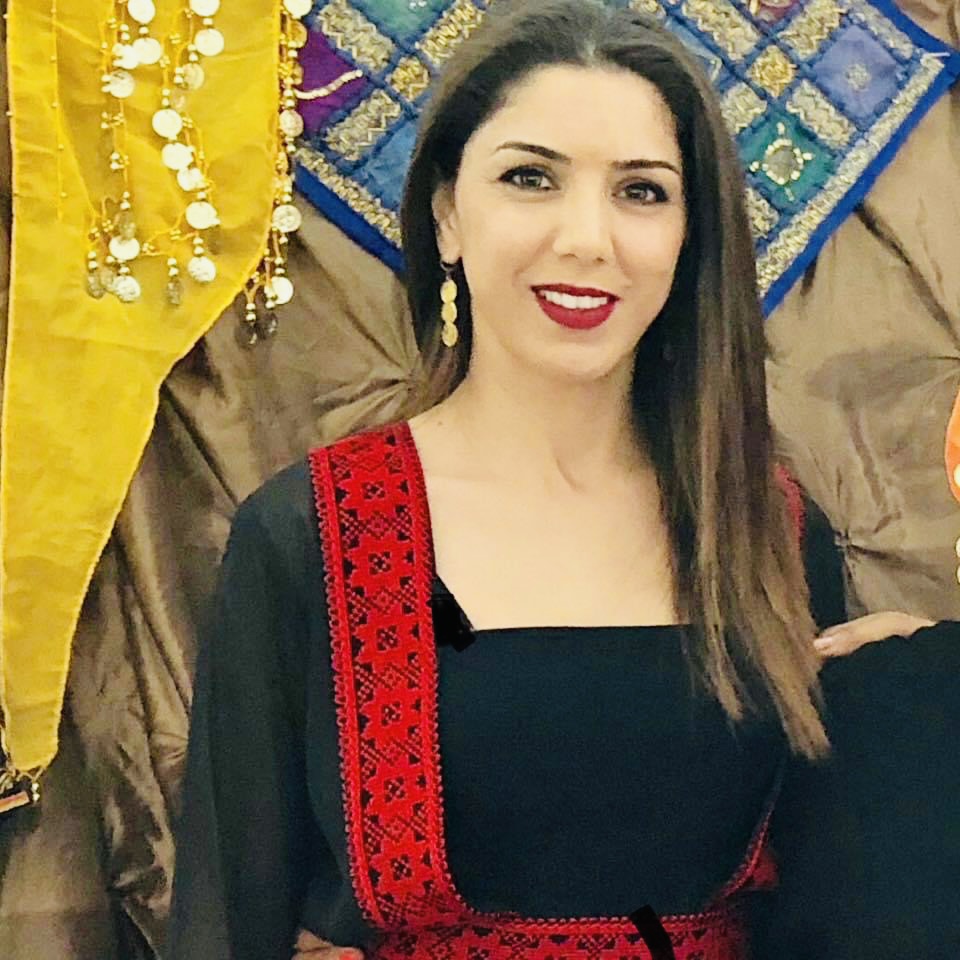 Hadil Bannoura Issa is Palestinian-American Math and Arabic teacher at Ursuline Academy of Dallas. Issa started as a Math teacher then became an Arabic teacher as well when the opportunity arose. To her, it felt like teaching Arabic was a calling in order to teach and educate American students about the beauty of the Arabic language and culture. Issa's mission is to help her students become global citizens who can build bridges in the future and become leaders in global affairs. Issa also serves as an executive secretary for the Beit Sahur USA organization. Issa also serves on the social and women empowerment committees. She has been an active member before its inception and helps organize Arabic classes for kids ages 5-18. Issa is passionate about spreading the knowledge of the Arabic language and culture to help create understanding within our society.
Farah Jalloul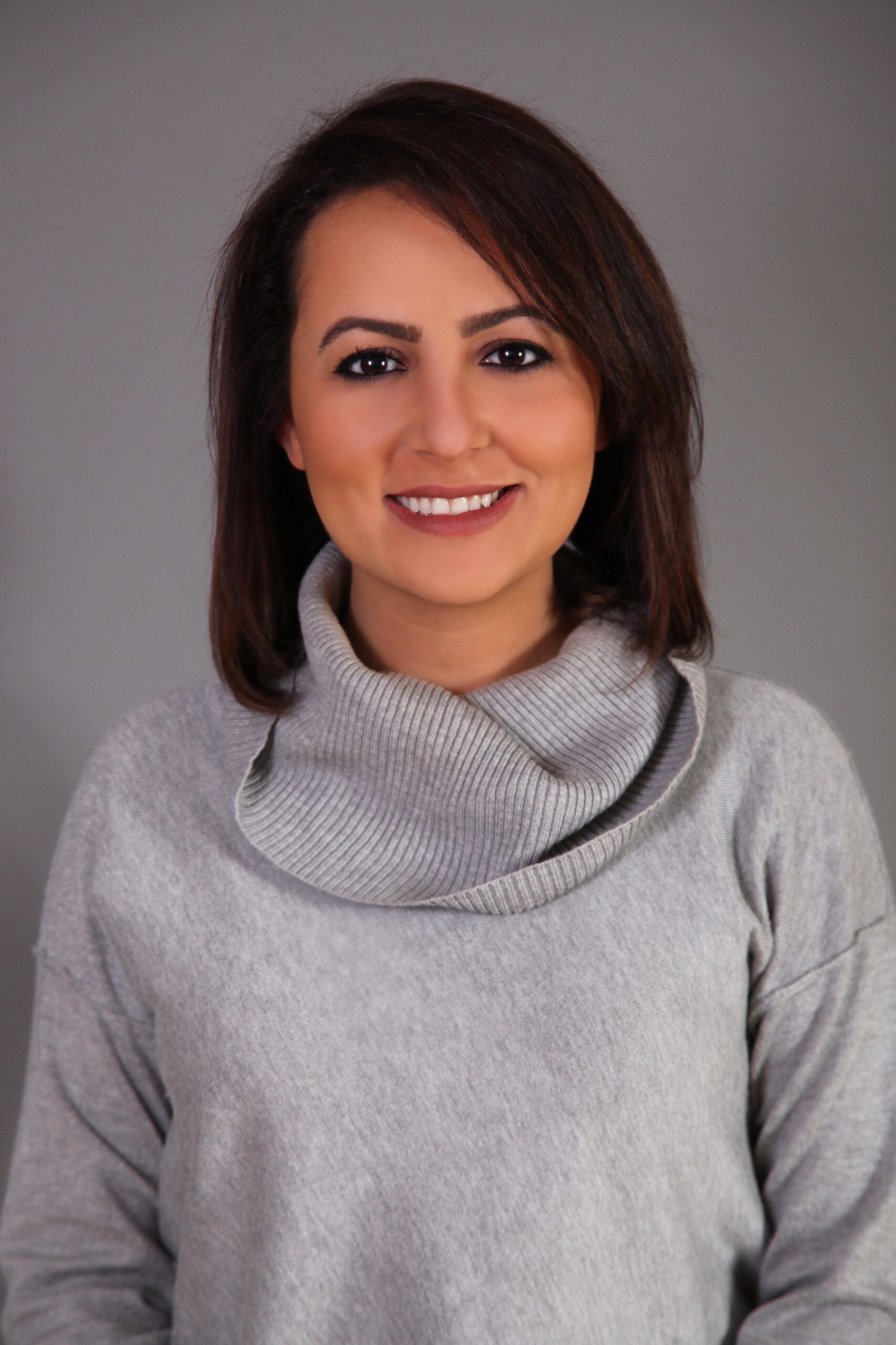 Farah Jalloul was born and raised in Lebanon. She moved to the United States with her parents and siblings at the age of 10. She attended the University of Michigan and graduated with a bachelor's degree in biochemistry, then continued her education at Ferris State University where she graduated with both her Doctorate of Pharmacy, as well as her Masters in Business Administration in 2017. After graduation, Jalloul continued her professional development at the Michigan Pharmacists Association where she serves as the Director of Professional Development and the State emergency preparedness coordinator for the Michigan Department of Health and Human Services. Her passion for public health grew as she transitioned into her role as a consultant for the state during the COVID-19 pandemic.
Amy E. Jishi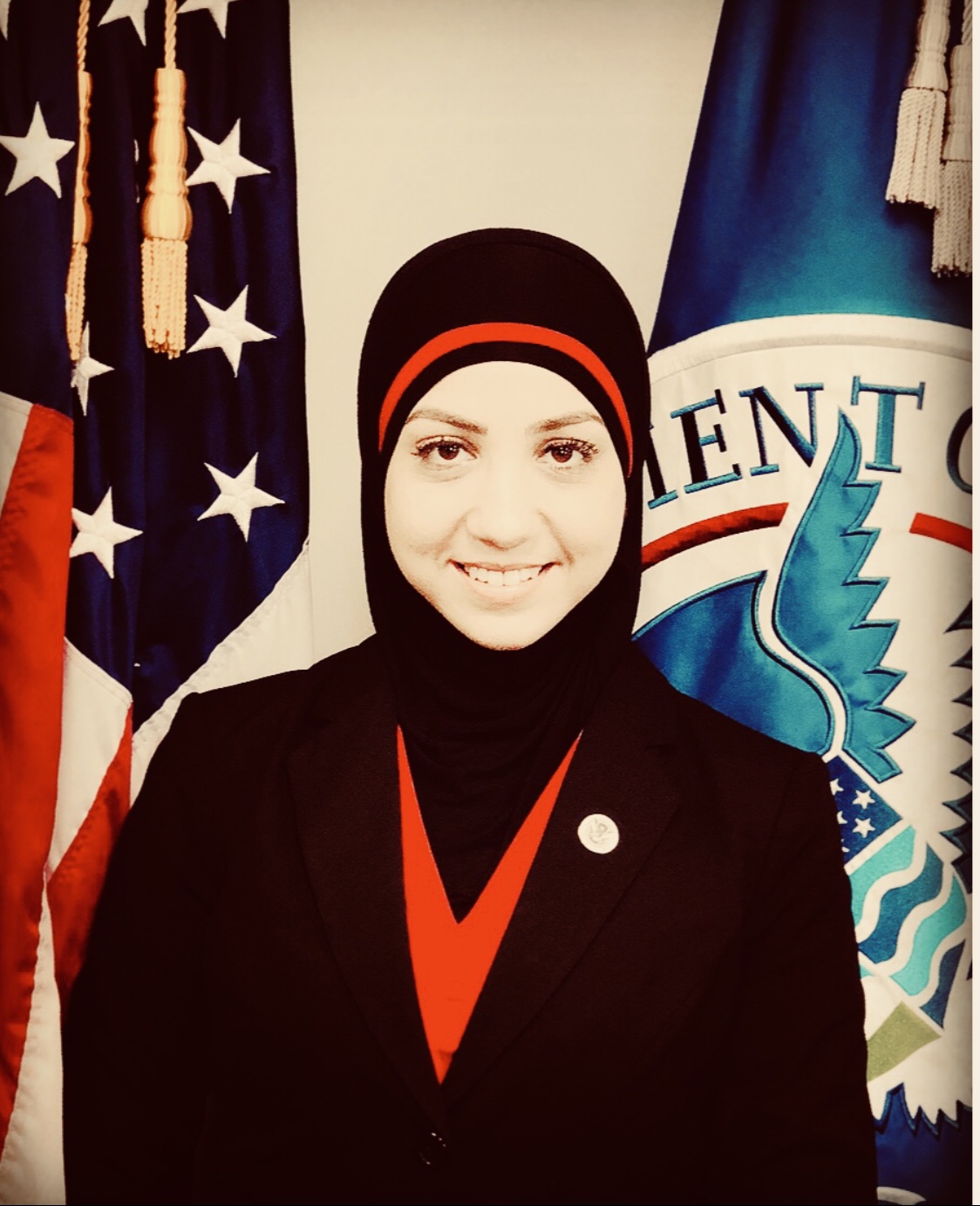 Amy E. Jishi was born and raised in Michigan and is of Lebanese descent. Jishi holds a Bachelor of Arts degree in Criminal Justice and Sociology, and a Master's of Public Administration. In her current position, Jishi serves as a Transportation Security Inspector for the US Department of Homeland Security – Transportation Security Administration, where she conducts regulatory inspections/investigations and supports criminal investigations related to alleged or suspected security violations. She also identifies, collects, and preserves evidence used to support enforcement actions. Jishi was invited onto the Middle Eastern Law Enforcement Officers Association (MELOA) Outreach Committee as a Chairwoman and later as a Board Member.          Since joining MELOA's board, Jishi has been assisting with several outreach efforts at local elementary and high schools as well as holiday outreach efforts with Soldiers' Angels – Germany. In 2018, Jishi was elected as MELOA President.  Amy Jishi has received many accolades throughout her professional career, such as a Proclamation of Meritorious Service, a Congressional Record, 36th Annual Federal Employee Distinguished Federal Service Diversity Award, a Certificate of Appreciation, a Diversity Outreach / DHS Challenge Coin, a Certificate of Achievement from the Detroit Federal Executive Board's Leadership Series. In addition, she received many Eagle Eye Awards which were presented by the Detroit TSA Federal Security Director for her dedication to the TSA Mission. Jishi's passion in life is helping others. This passion became so evident when she displayed a heroic act by saving a life of a female driver who was caught in fire after a severe car accident.
Mark Kabban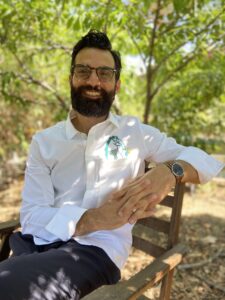 Dr. Mark Kabban received his master's and doctorate from Harvard. He is a faculty director at the HTH Graduate School of Education in San Diego and a member of the Arab Teacher Collective. As co-director of the master's in education leadership, he develops K-12 school leaders who have the self-awareness and moral courage to lead schools that generate the critical sensibilities required for students and teachers to counteract the legacy of racism, colonialism, sexism, homophobia, etc. He co-organizes Teach-In to raise critical consciousness around BLM, Indigenous Land Rights, and the Palestinian struggle for self-determination. Kabban founded Yalla SD, an NGO whose mission is to provide liberatory education for refugee youth in the US. During his tenure, from 2009-2017, his students earned $5 million in college scholarships. Do Something.org named him one of the top five best young world-changers and, in 2012, was recognized as a CNN Hero for his leadership. Kabban is a Lebanese American.
Nabil Khalifa

Nabil Khalifa is an Egyptian American serial entrepreneur, founding several tech companies internationally. He holds a Bachelor's degree in Mechanical Engineering from Cairo, Egypt. After graduating from college, he worked as a petroleum engineer at Schlumberger, one of the largest oil and gas service companies in the world. In less than 2 years, he realized that his passion wasn't in oil rigs, but in building innovative startups. He established Hive Analytics, a marketing and data analytics company specializing in e-commerce. Within 6 years, Hive Analytics serves clients in the U.S, MENA, and Europe. He also co-founded Sigma Fit USA, which is a technology wear company based in Chicago. Sigma Fit has witnessed exponential growth over its 4 years of operations after introducing its moisture-wicking fabrics to sports leagues. Now Sigma Fit has more than 400,000 players wearing their shirts in 6 states. Nabil's latest venture is CirclePay, a fin-tech company set to help small and medium businesses collect payments and increase their profitability.
Aya Khalil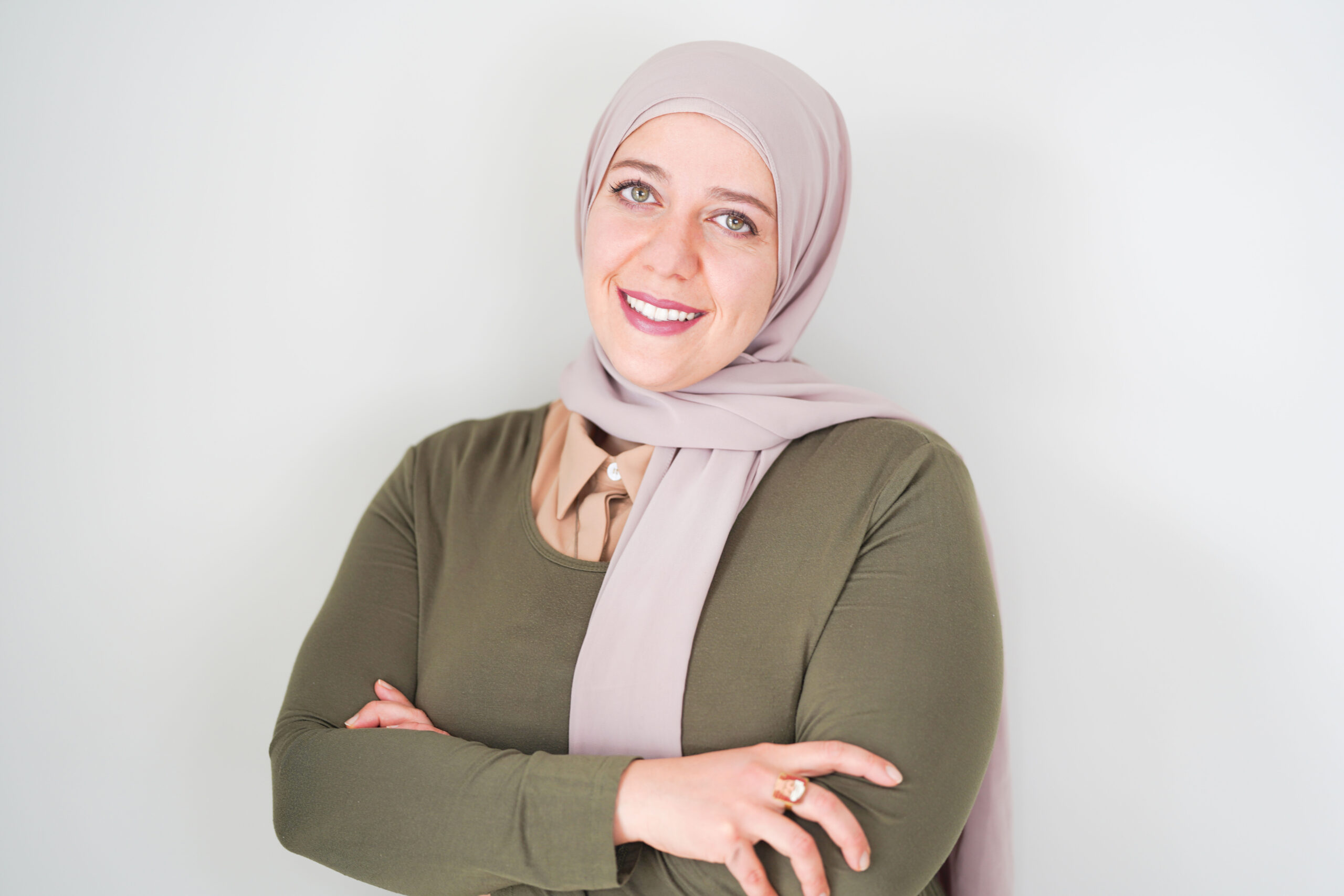 Aya Khalil is an Egyptian-American author and freelance journalist. She holds a master's degree in Education with a focus on teaching English as a Second Language. She's been featured in Teen Vogue, Yahoo! Book Riot, and other publications. Her work has been published in The Huffington Post, The Christian Science Monitor, Toledo Area Parent, and many others. Aya is represented by Brent Taylor of Triada US Agency. Her debut picture book THE ARABIC QUILT was published in February 2020 by Tilbury House & illustrated by Anait Semirdzhyan and has won numerous awards. Her second picture book, THE NIGHT BEFORE EID, will be published in 2023 by Little, Brown. Besides writing and teaching, she enjoys spending time with her family, traveling, and cycling, indoors and outdoors).
Paul Klimos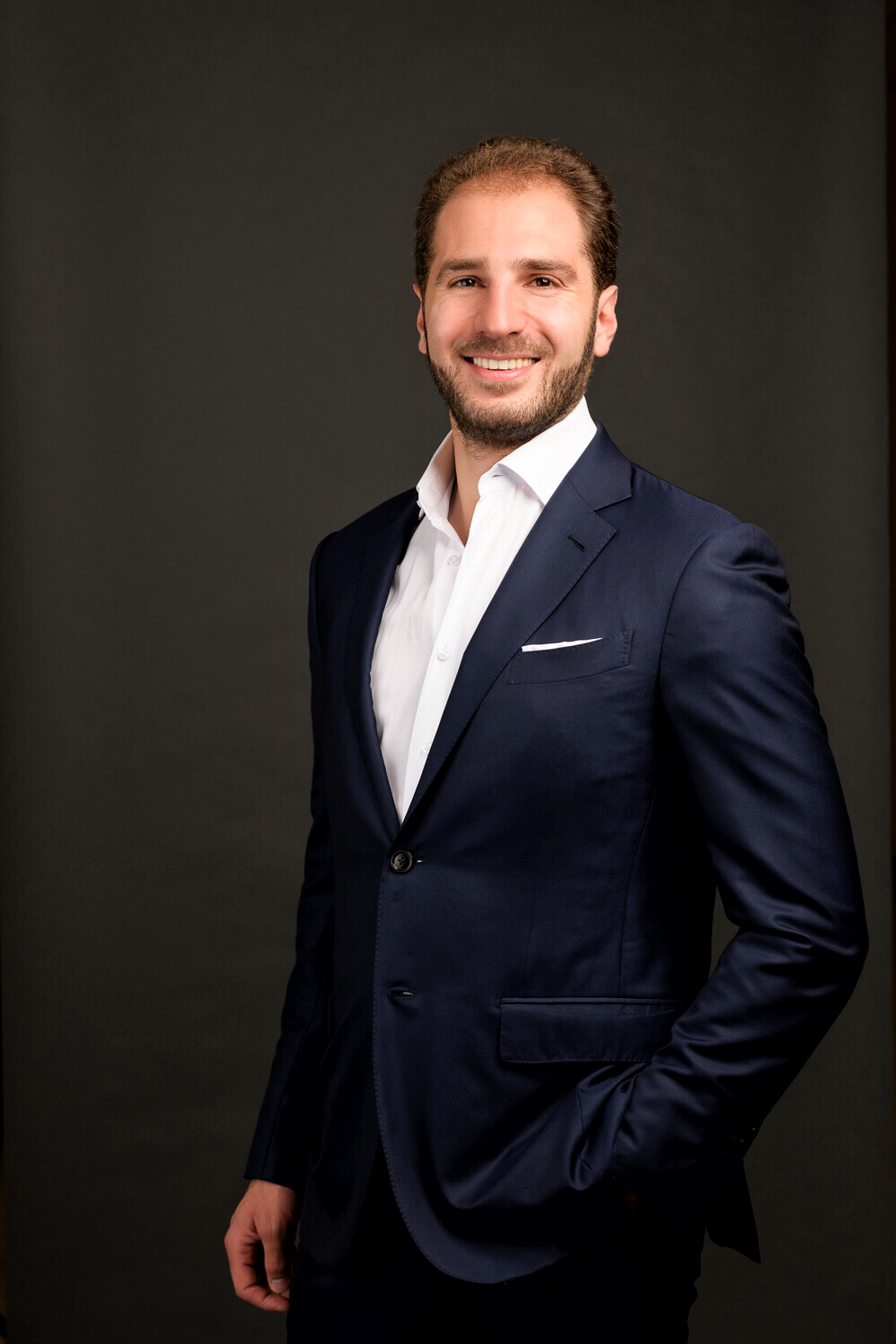 Paul is a Lebanese-American attorney admitted to practice in California, New York, and Lebanon, and a Lecturer in Law. In his international legal practice, Paul helps founders navigate the challenges of entrepreneurship and emerging technologies, investors, structure; in addition, he manages various types of investments. He represents emerging growth companies at all levels of development, and investors in the different forms and stages of their investments. Currently, at Orrick, Herrington & Sutcliffe LLP, Paul also leads the MENA-GCC strategy of the firm's technology companies group. Earlier in his career, Paul served in the compliance department of the Federal Reserve Bank of New York, and as a legal counsel at the Central Bank of Lebanon where, alongside his core functions, he co-founded legal research and intelligence unit designed to advise on the governance of FinTech and the drafting of laws and regulations. Paul also practiced at international financial institutions and regional law firms in Central America and MENA.
Walid Kors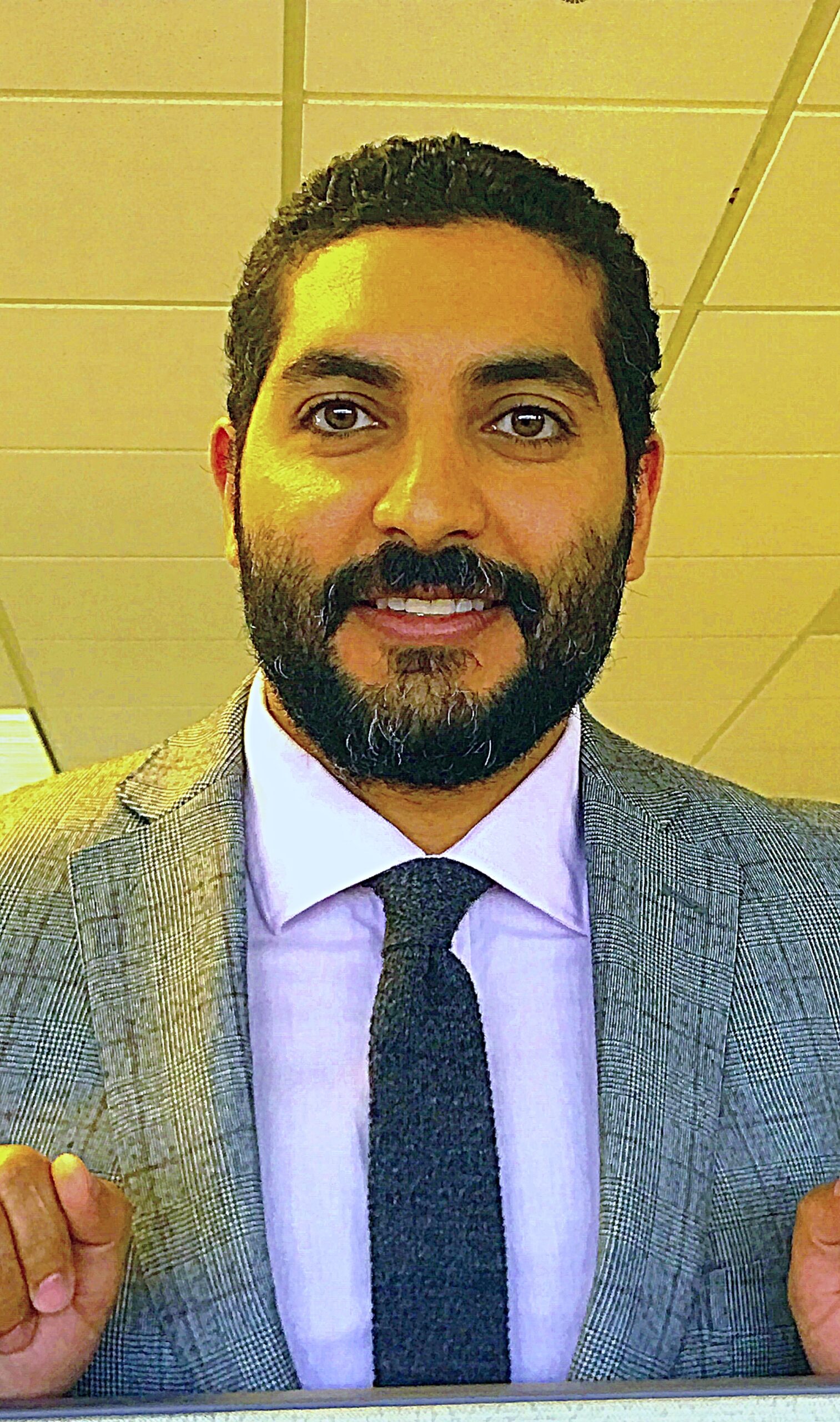 Waleed Kors, an Egyptian American, has been working as an international human trafficking investigator for more than 3 years. In addition to his investigative work, he has taught Arabic and Arab Culture for over 15 years. He has utilized his grasp of various dialects to engage in various areas of education, activism, and international exchange. While teaching at the University of Colorado, and the Metropolitan University of Denver as a Lecturer in the Department of Languages and Literature, he published his latest educational book. This book is a culmination of his vast life experience, his passionate pursuit for sharing language, understanding that one must digest the sounds, tastes, and sights of Arab culture to appreciate Arabic and the place it takes in the fine tapestry of the Arab world.
Khaled Kteily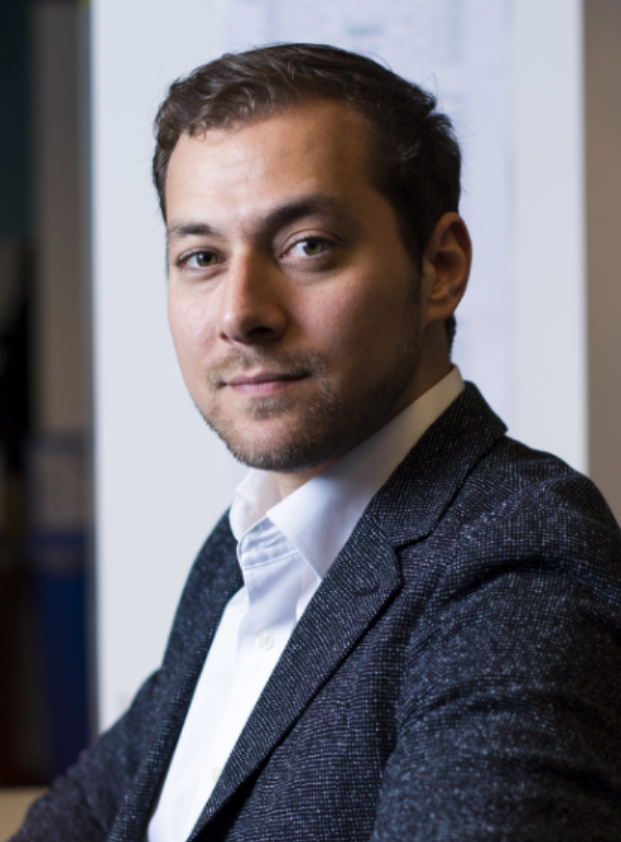 Khaled Kteily has Palestinian and Lebanese heritage and is the CEO of Legacy (www.givelegacy.com), a Y Combinator company changing the outdated view that fertility is a "women's issue" with an accessible, at-home kit for men to have their sperm analyzed, improved, and frozen. Legacy has raised $15M in venture funding from Bain Capital Ventures, Section 32, and other leading investors. A former healthcare consultant at Oliver Wyman in Toronto, Khaled studied public policy at the Harvard Kennedy School, where he received a full scholarship and graduated with distinction. Khaled was previously a Global Leadership Fellow at the World Economic Forum, where he had his work on entrepreneurship published at Davos. Khaled is a member of the American Society for Reproductive Medicine. He was recently selected by the World Government Summit as one of the top 100 Arab Youth Pioneers, he is an Aspen Ideas Health Scholar and currently serves on the boards of the Harvard Arab Alumni Association and the Harvard Kennedy School's Center for Public Leadership.
Waleed F. Mahdi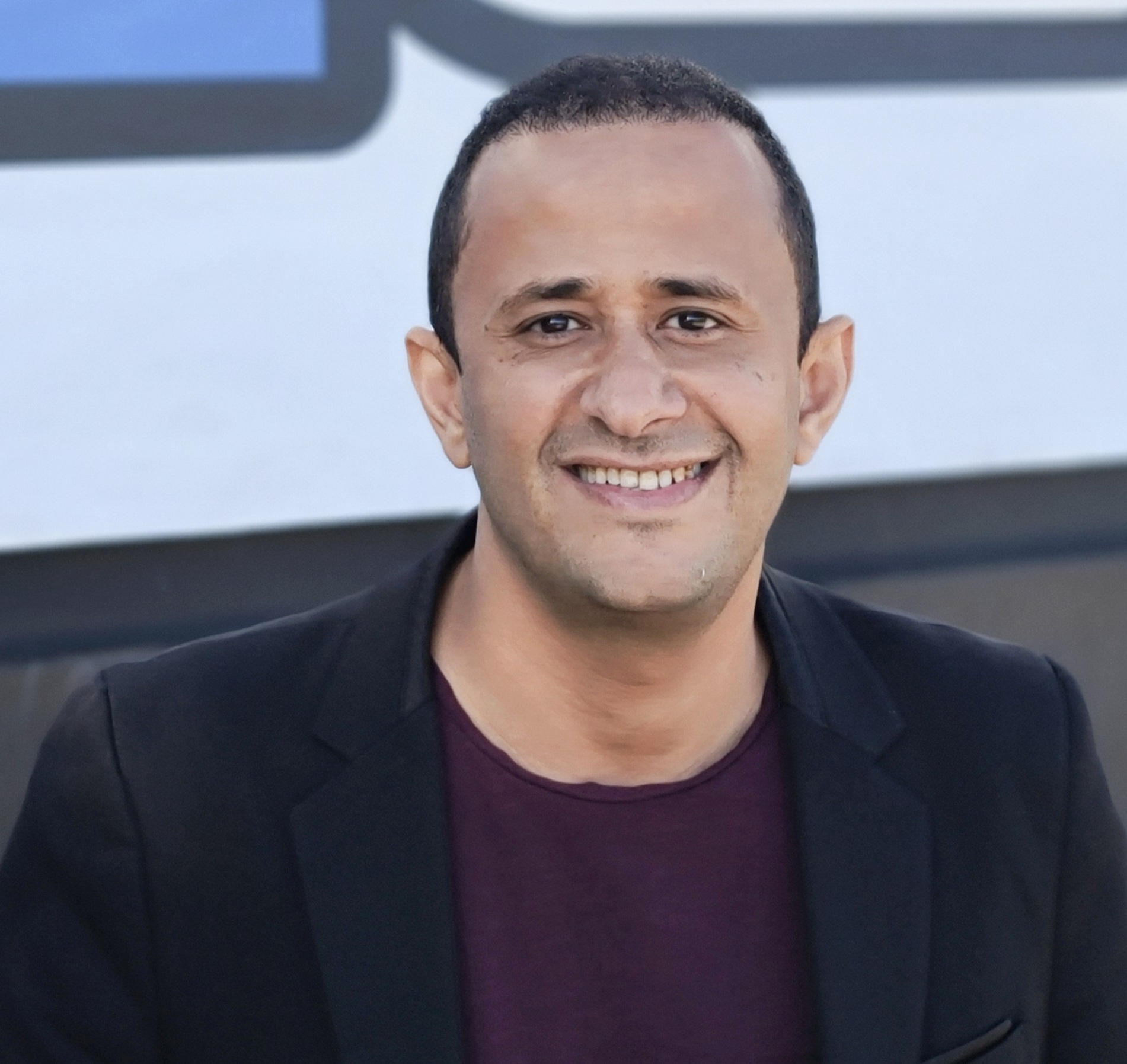 Waleed F. Mahdi is an assistant professor of US-Arab cultural politics at the University of Oklahoma. He conducts research at the intersection of area and ethnic studies as he explores issues of cultural representation and identity politics in American, Arab, and Arab American contexts. A Yemeni American, Waleed is a recipient of several national and international awards. His recent book "Arab Americans in Film: From Hollywood and Egyptian Stereotypes to Self-Representation" (Syracuse University Press, 2020) examines how Arab American belonging is constructed, defined, and redefined across Hollywood, Egyptian and Arab American cinemas. Waleed's current book project analyzes Yemeni and Yemeni American creative expressions of agency in the twenty-first century. He is also guest-editing a journal special issue "MENA Migrants and Diasporas in Twenty-First-Century Media." His peer-reviewed work appears in various venues including American Quarterly, Journal of Cinema and Media Studies, International Journal of Cultural Studies, and Mashriq and Mahjar.
El-Mehdi Marhoum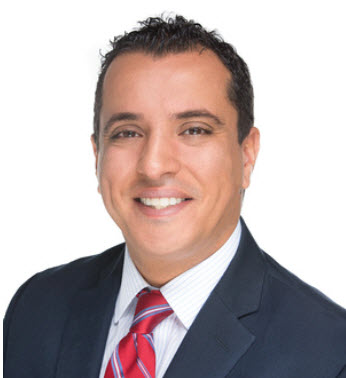 Founder and CEO of two companies, Benel Solutions, and Ektira Solutions, El-Mehdi, a Moroccan American, is clearly an outstanding entrepreneur, professional, teacher, and colleague; however, he should first be viewed as an outstanding leader and mentor. For many years, he has served as a role model to other professionals and now to his teams. He always leads by being among the finest examples of a true professional and knows how to be an inspiration to help with the development of his staff in their careers. His commitment to helping the community doesn't stop, El-Mehdi consistently finds ways to get involved in the community from local fundraising efforts, alumni involvement, to educating and mentoring on a national and international level. He enjoys sharing his perspective and expertise even if it's for the benefit of someone else.
Adeeb Mozip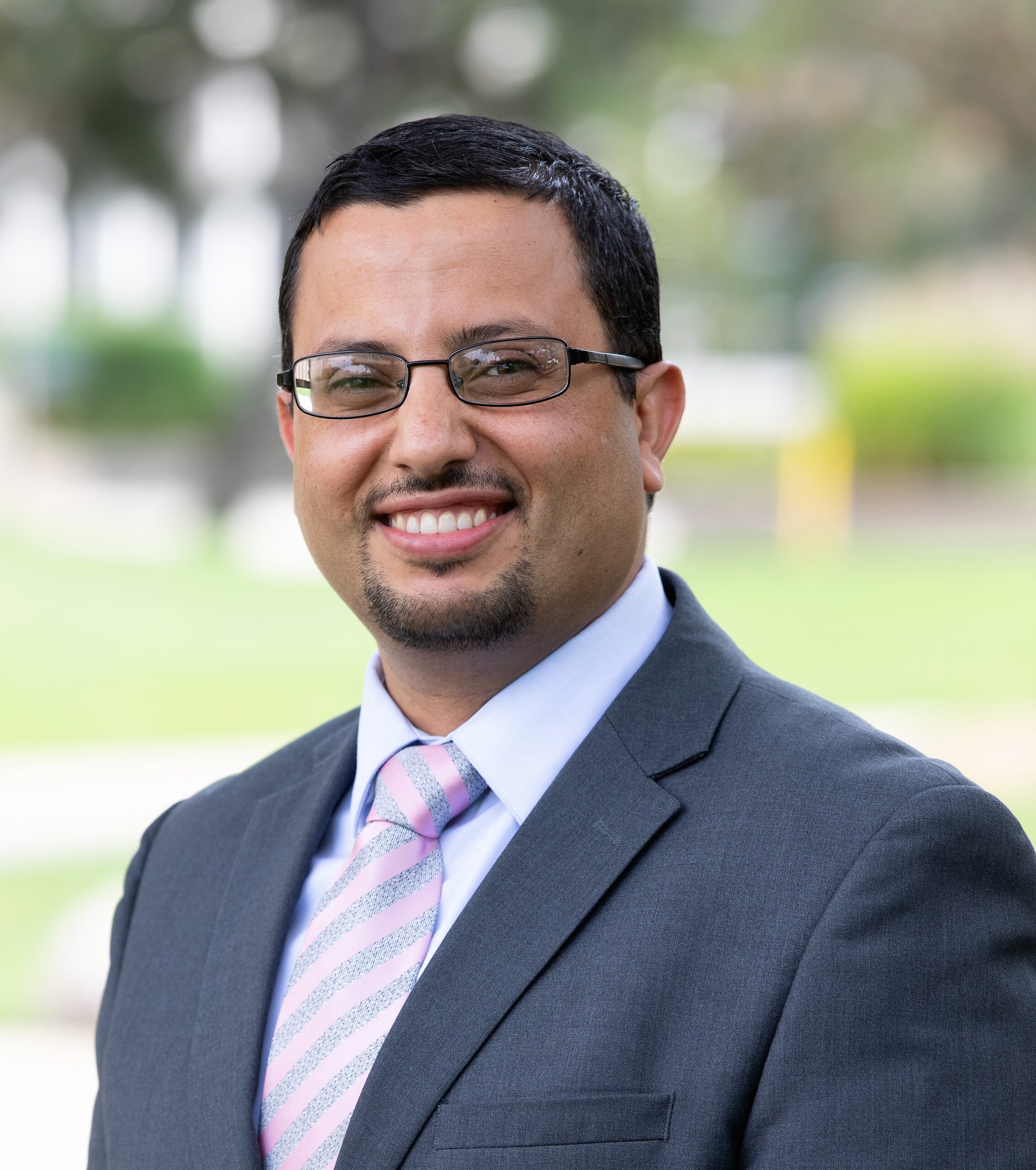 Adeeb Mozip is Yemeni American and serves as the director of business affairs at Wayne State University Law School since February 2017. He has served in a number of capacities at Wayne State University, including manager for financial affairs in the Office of the Dean of the WSU Library System. Prior to that, he was a budget analyst with the WSU Library System and an accountant with WSU's Sponsored Program Administration. He also worked as an accountant with the University of Michigan Office of the Vice President for Research. Mozip is a member of the WSU Higher Learning Commission (HLC) accreditation team. In this role, he ensures university-wide conformity to the HLC and federal reporting and compliance requirements. He is a member of the Vera P. Shiffman Medical Library Outreach Advisory Council and the Library System Diversity Council. He also is a member of the National Association of College and University Business Officers and the University Council for Educational Administration. As an active member of the community, he is involved with a number of local organizations focusing on mentoring and education. Mozip earned his bachelor's degree in business administration with a major in accounting from the University of Michigan – Dearborn and his master of business administration degree from the WSU Mike Ilitch School of Business. He recently completed his doctorate degree in education leadership and policy studies from the WSU College of Education.
Mikey Muhanna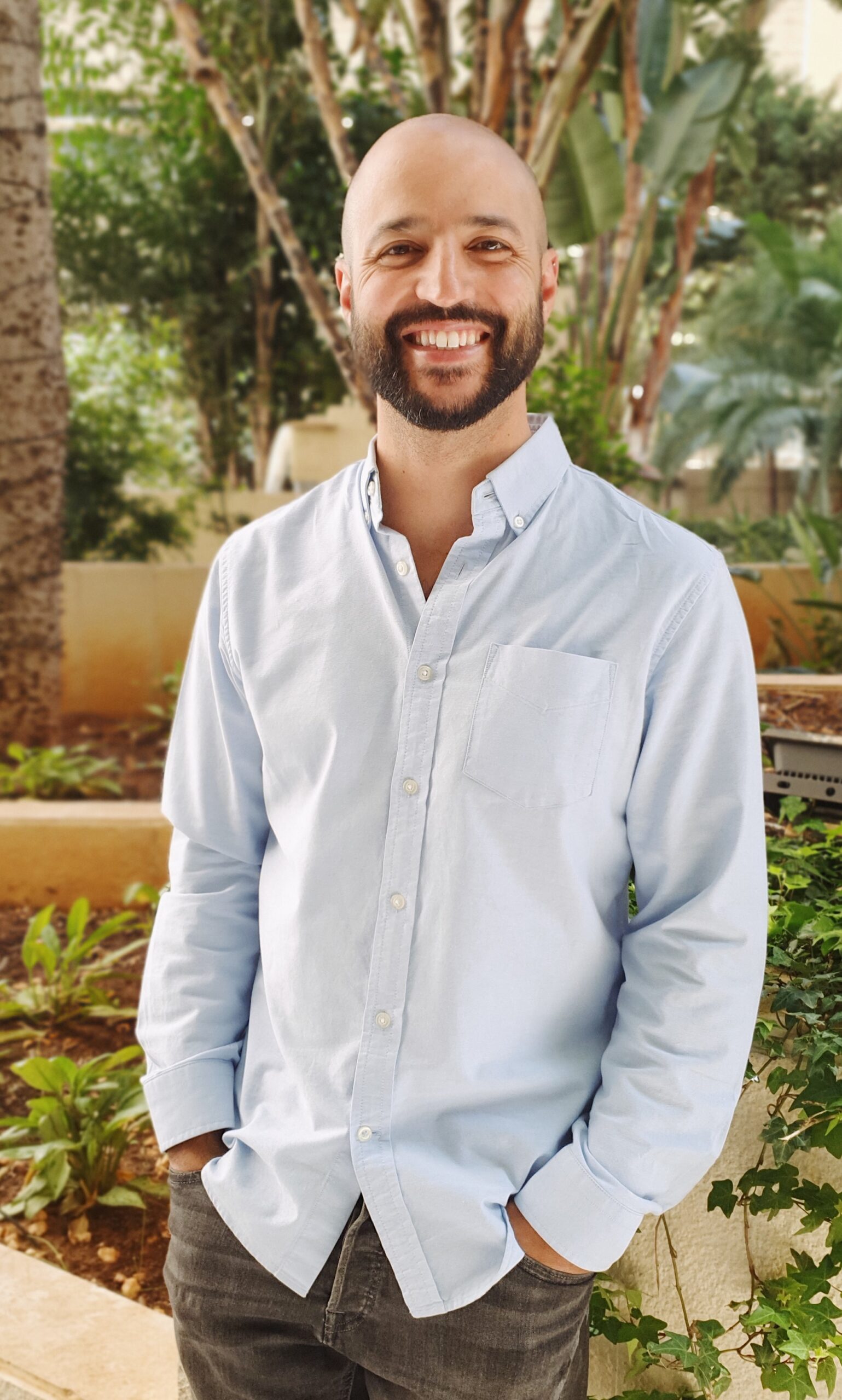 Mikey Muhanna is Lebanese American and the founder and Executive director of Afikra, a movement to convert passive interest in the Arab world to active intellectual curiosity. Starting from a rooftop in Brooklyn, Muhanna has grown Afikra into a global education & media platform with over 50,000 members across 30 chapters globally and has a content library of over 500 presentations/videos/podcasts that have been accessed over 300,000 times. Afikra has been covered by both international and local press, such as The National, U.S.News, Foreign Policy, Bespoke Magazine, Gulf News, and Arab News. Mikey is a qualified actuary and prior to Afikra, he spent over a decade working at firms Morgan Stanley and PwC and most recently helping lead the Muhanna Group. However, his passion for education remains at the center of his career. Mikey taught high school Algebra in the New Orleans public school system as a Teach For America corps member and launched the education non-profit Positive Space NOLA.  He is the youngest member of the Board of Trustees of the American Community School of Beirut and serves as an advisor to many educational organizations. Mikey is a graduate of Duke University (BS 2007) where he studied Economics and Jazz Piano.
Bshara Nassar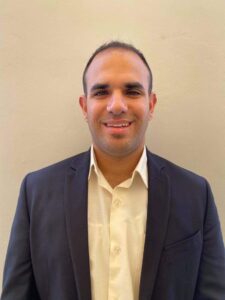 Bshara Nassar earned his undergraduate degree in Information Systems and Business Administration from Bethlehem University in Palestine in 2010. He earned his Master's Degree in Conflict Transformation from Eastern Mennonite University (Harrisonburg, VA) in 2014. As the fourth generation of the Nassar family, Mr. Nassar was deeply involved in his family's educational farm, Tent of Nations, in Palestine, including education and communication. In 2014, he founded the Museum of the Palestinian People, where he developed the concept, worked with artists, assembled a board, negotiated museum space, coordinated the setup of the exhibits in locations across the country, and raised over 1 million dollars in funds. He has played an integral role in educating international visitors about Palestinian rights and livelihoods. He has spoken publicly on these topics in diverse forums, including the French Embassy, John Hopkins School of Advanced International Studies, and a number of churches and universities around the country. He is deeply passionate about entrepreneurship, philanthropy, and investments. Mr. Nassar is "a people person" who enjoys biking in Washington DC and meeting people from all over the world.
Lana B. Nassar
Lana is an empathetic and charismatic trial attorney who advocates passionately on behalf of marginalized individuals in our communities nationwide. Lana, in Illinois,  concentrates her practice on civil rights and employment litigation. She is licensed in Illinois, California, and Missouri, and has recently been admitted to practice before the United States Supreme Court. Named a Fulbright Scholar in Amman, Jordan, Lana also served as a judicial clerk to the International Criminal Tribunal in The Hague, gaining invaluable experience that she consistently applies in her practice, demonstrating her intelligence, confidence, and strategic ability. In both 2020 and 2021, Lana was selected for inclusion as a Super Lawyer 2020 and 2021 Illinois Rising Star, a distinction awarded to 2.5% of all attorneys in Illinois. Lana's dream and ultimate goal is the empowerment of all Arab-Americans.
Dina Nesheiwat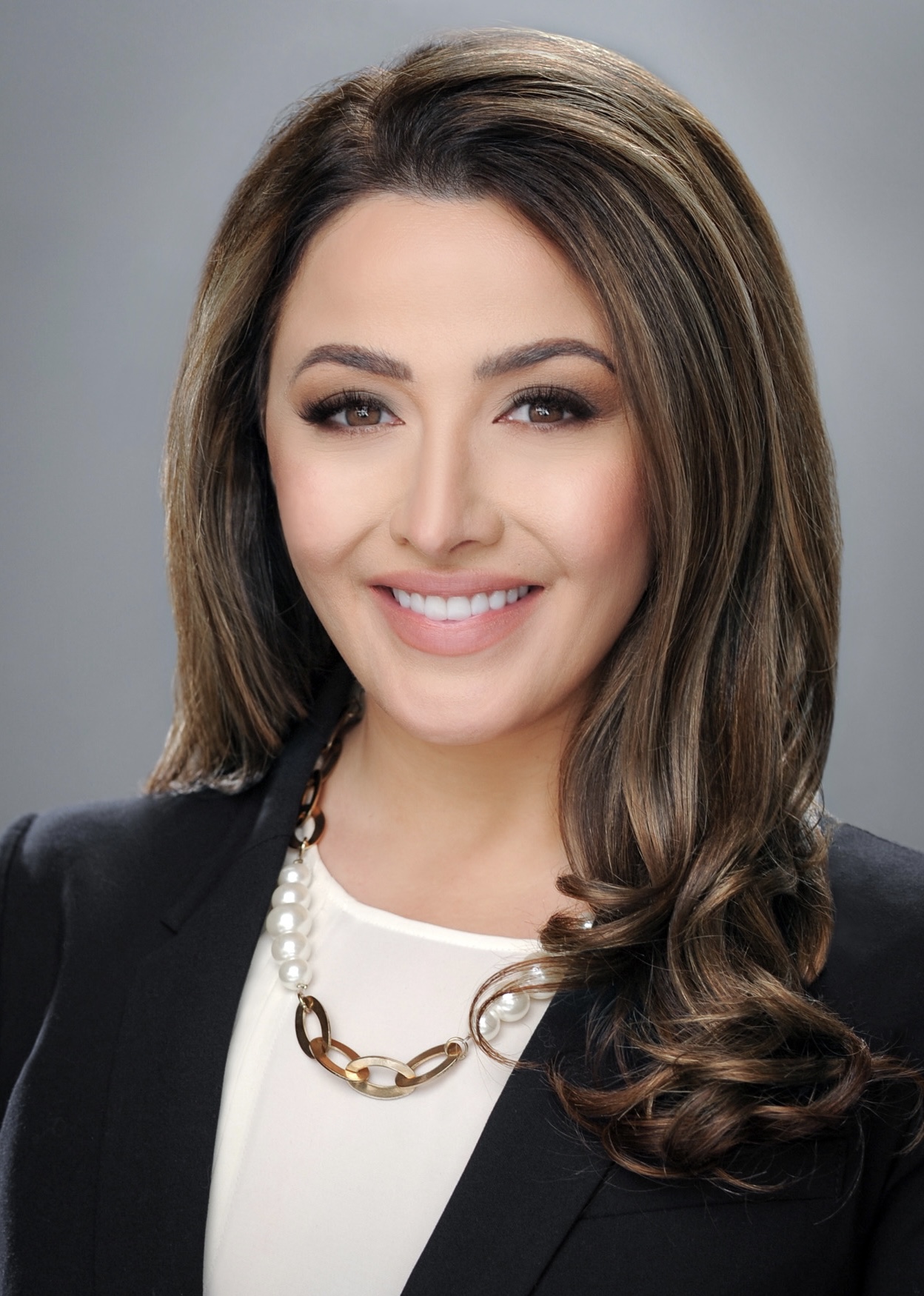 Dina Nesheiwat is Jordanian American who graduated with honors from Stetson University and earned her Juris Doctorate, cum laude, from Saint Thomas University School of Law in Miami. She then went on to earn her master's from Benjamin Cardozo School of Law, focusing on criminal and constitutional law. Dina Nesheiwat is admitted to practice in New York, Florida, Tennessee, Texas, and Washington, DC. She is also admitted to practice in the United States Federal Courts for the Southern and Eastern Districts of New York and the Southern and Middle Districts of Florida.  In addition, she is a member of the New York County Lawyers' Association, Florida Association of Women Lawyers, and Phi Delta Phi National Legal Honors Fraternity. Nesheiwat was recently selected by Super Lawyers as a 'Rising Stars' attorney, an honor given to less than 2.5 percent of attorneys who exhibit excellence in practice. She specifically practices criminal defense, civil litigation, and entertainment law. She spends much of her time giving back to her community, and staying involved in the Arab American community.
Mazen Rasoul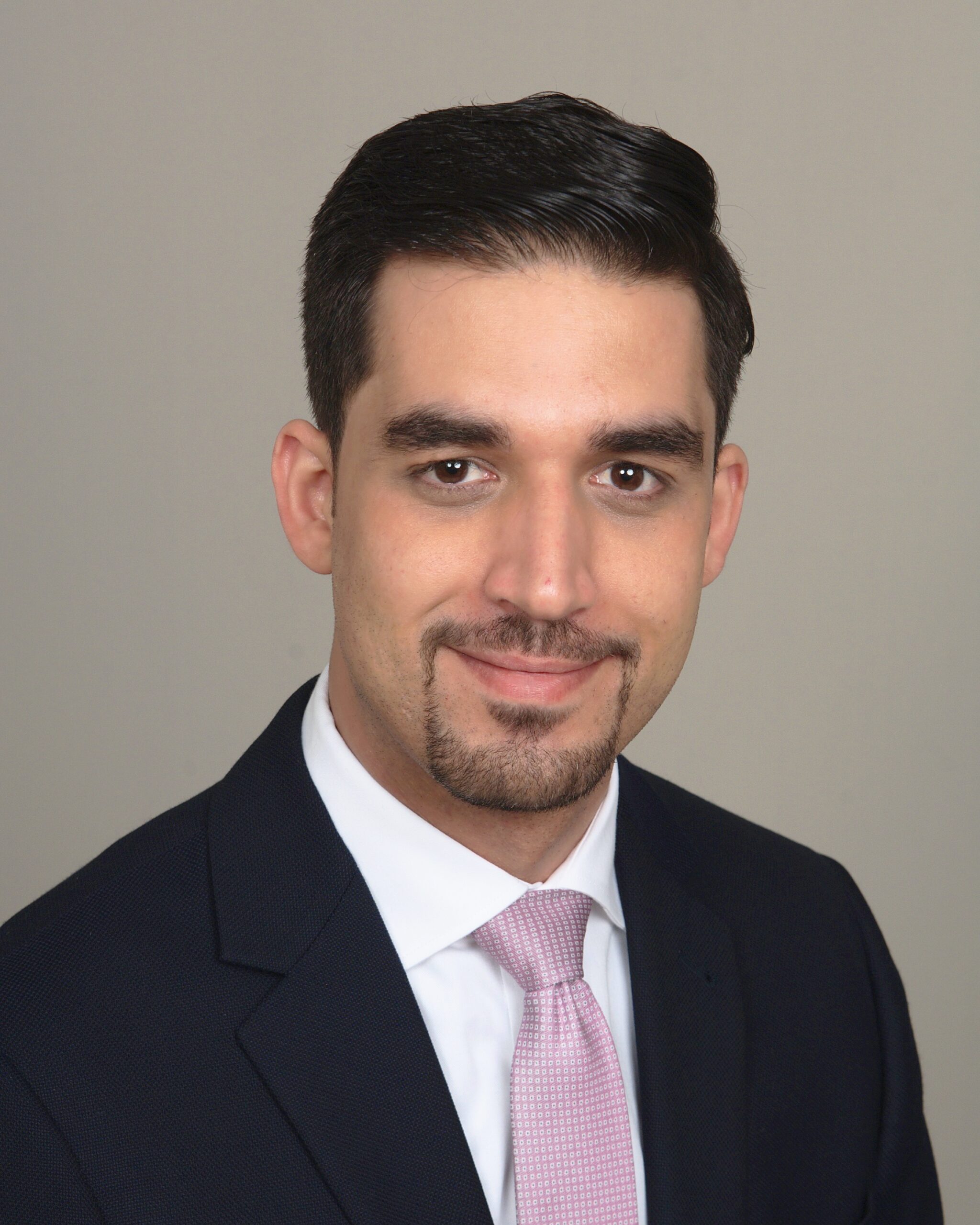 Mazen Hisham Abdel Rasoul, Esq. is a Palestinian-American attorney living in Columbus, Ohio. He established his solo legal practice in 2015/2016 in Columbus and has become one of the leading law offices in the state serving the Arab American community in different legal areas including Immigration Law, Small Business and Contracts, Domestic and other legal matters. Attorney Rasoul is a founding member of New Generation for Palestine Political Action group "NGP Action," the Vice President of the Board of Directors of the Riverview International Center, and a steering committee member of the local PCRF-Columbus chapter where he established and oversees the children dabkeh program. He is also the founder of the Art of Freedom Dabkeh Troupe at OSU, and an active member and organizer within the Arab-American and Palestinian-American community in Central Ohio. He chaired the Immigration and International Law Committee at the Columbus Bar Association for the 2020-2021 term.
Fayrouz Saad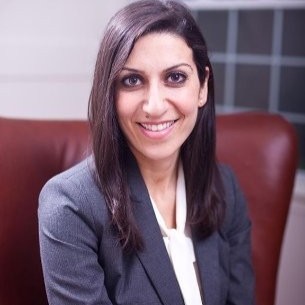 Fayrouz Saad is Lebanese American and the Executive Director of Global Michigan and a member of Governor Gretchen Whitmer's Cabinet. She leads economic inclusion programs for immigrant, refugee, limited English proficient, and new American communities. Additionally, she advises the Governor on federal and state immigration policies; including leading Covid response and vaccine distribution efforts within these communities. Prior to this, Fayrouz served as Detroit's first Director of Immigrant Affairs under Mayor Mike Duggan, where she led efforts to resettle refugees in Detroit, built the Detroit-ID program, and developed a strategy to engage and grow immigrant-owned small businesses. Fayrouz is a Michigan native, but spent five years in Washington D.C., supporting the Obama Administration. Fayrouz was a political appointee at the Department of Homeland Security working on a number of national security issues. Fayrouz holds a Master's Degree from the Harvard Kennedy School and a Bachelor's Degree from the University of Michigan. She currently resides in Michigan with her husband Chris and their son.
Nizar Saqqar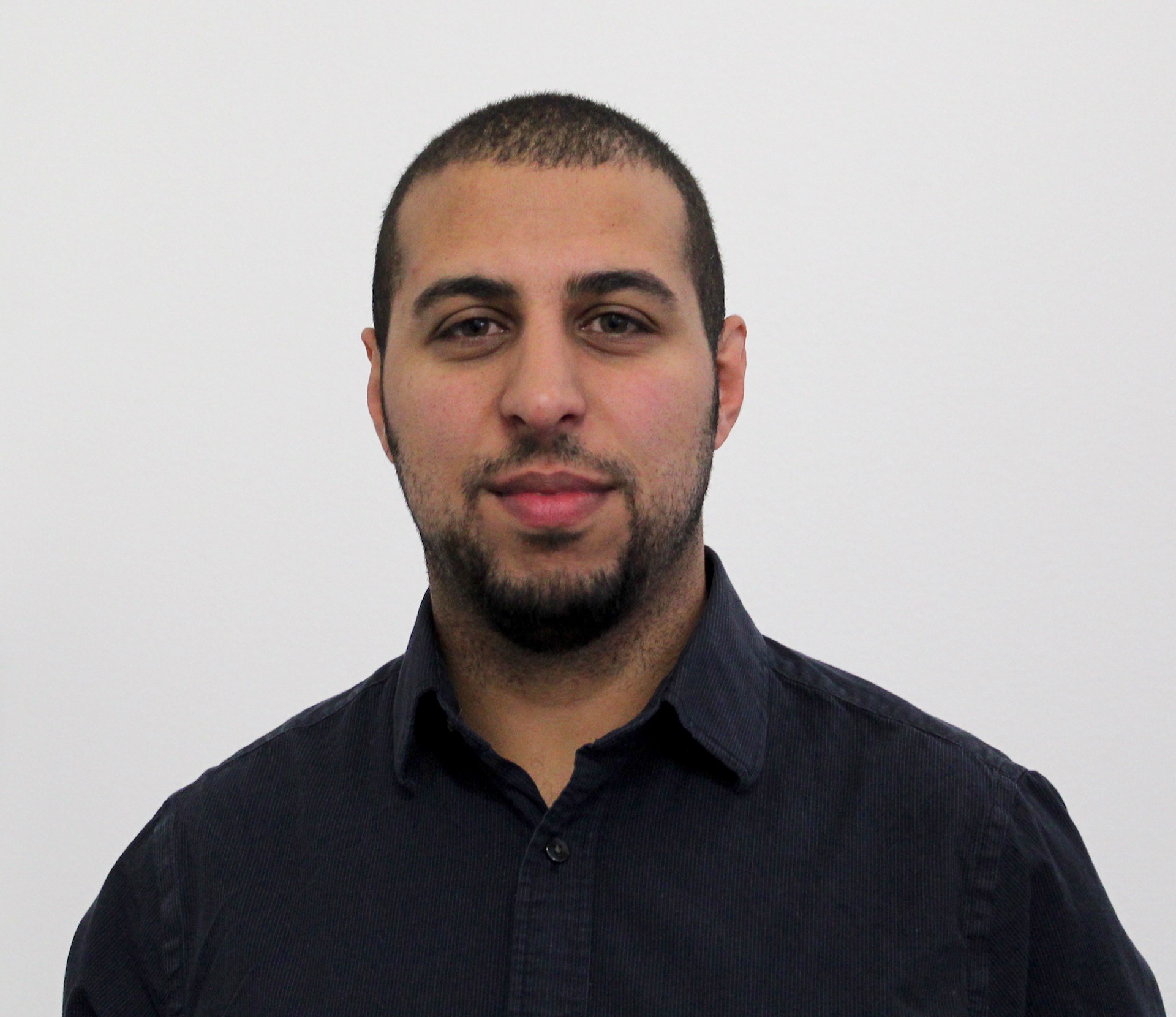 Nizar Saqqar is the Head of User Research at Snowflake – the largest software company to IPO in U.S. history. Prior to Snowflake, he was a Research Manager at Google, where he led the launch, growth, and road mapping for some of YouTube's key initiatives including Hashtags, Sharing, and Community Posts; features used by hundreds of millions of users around the world each and every day. He is a leading voice for diversity and inclusion within the technology sector, regularly hosting events that magnify voices of color and open doors of opportunity into the sector's most selective companies. He has been featured as a keynote speaker at several international conferences and has taught classes on user experience research strategies across the Middle East. Mr. Saqqar was born in Jordan and holds a B.S. in Industrial Engineering from the University of Jordan, as well as an M.S. from San Jose State University.
Sara Shouhayib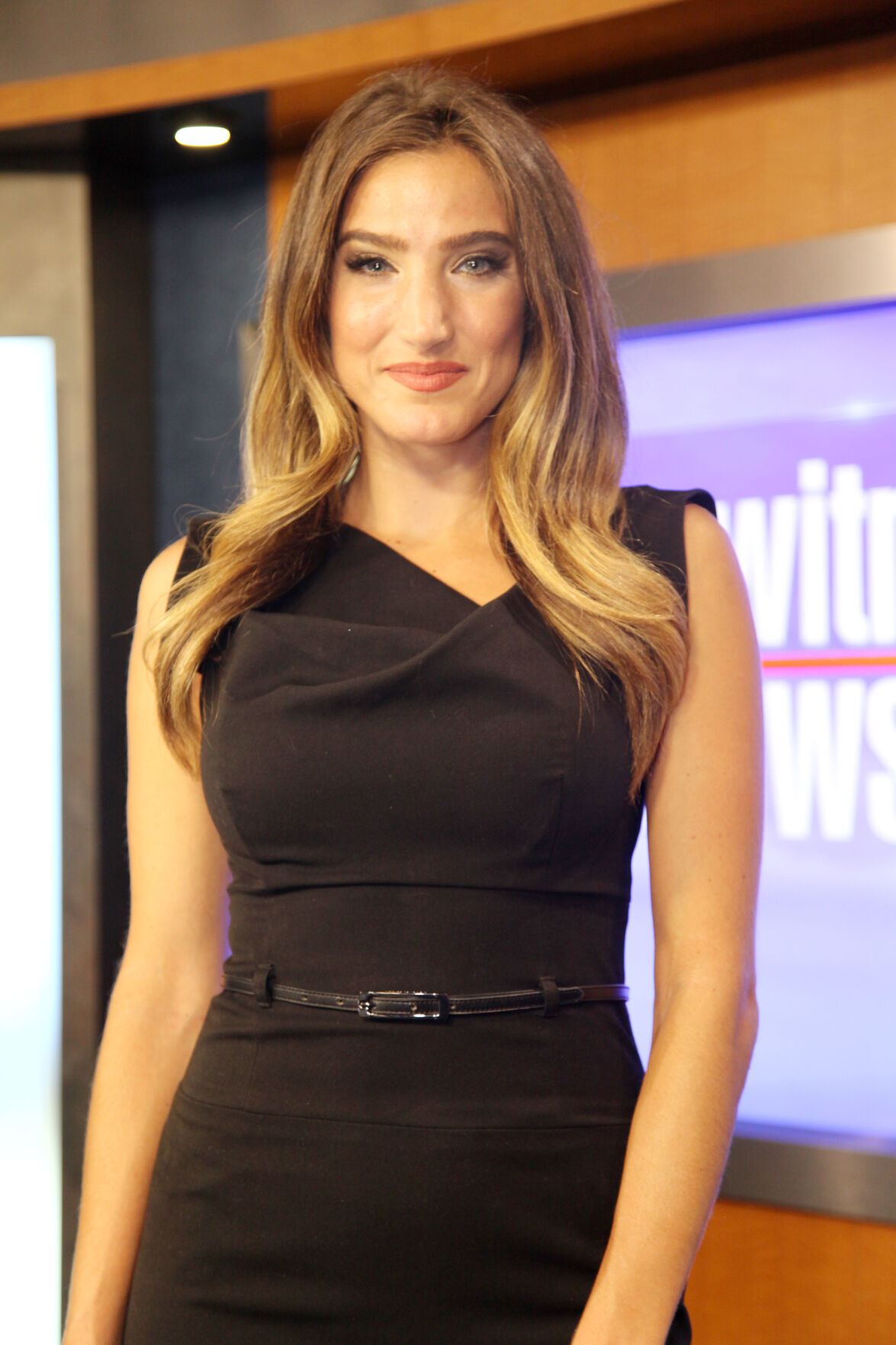 Sara Shouhayib is a Lebanese American and an Emmy and Golden Mike award-winning journalist working in Bakersfield, CA as the morning news anchor and host of her weekly health show, "Health Alert" at KBAK/KBFX. Before Bakersfield Sara reported at WTOL in Toledo, OH specializing in breaking news. She attended the University of Michigan for her undergraduate degree and Northwestern University for her graduate studies in journalism. In 2019, Sara completed a National Press Foundation fellowship learning about vaccines from the nation's top health experts, including Dr. Anthony Fauci. She also taught journalism at Bakersfield College from the fall of 2019 to May of 2020. Although Sara has served as an educator, she considers herself a student of the world as a journalist that's always thirsty to learn more.
Rima Fakih Slaiby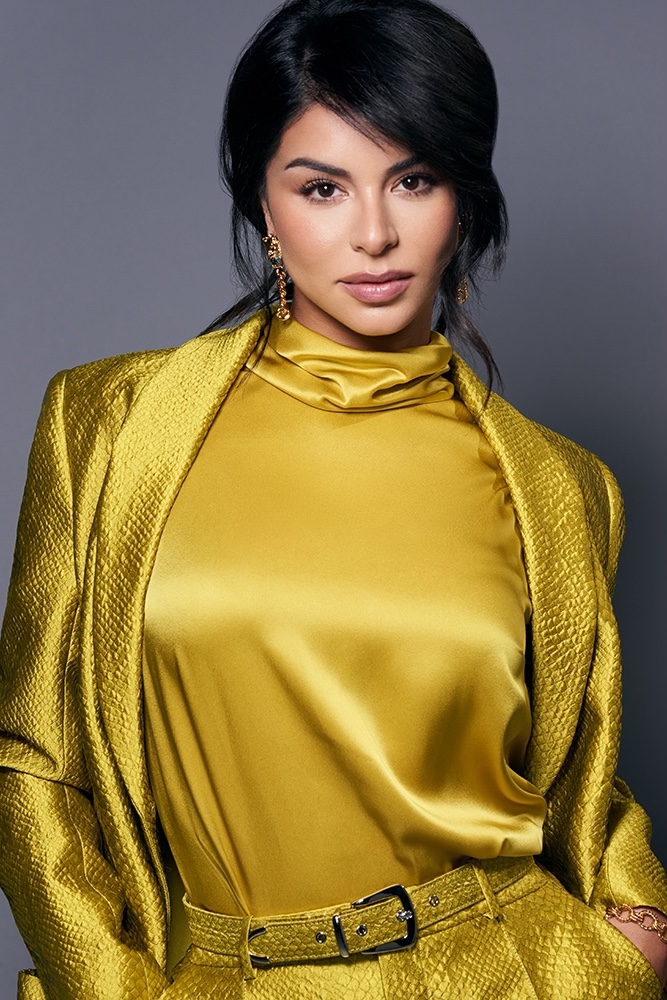 "You don't know who you are until you know where you came from" is a quote by Lebanese American Rima Fakih Slaiby carried out through most of her life. In less than two years Slaiby competed in and won four consecutive pageants prior to winning the title of Miss USA in 2010. This win was a monumental breakthrough for all Arab women in the western world and beyond as she became the first and only ever Immigrant, Arab woman to win the title of Miss USA. As Miss Michigan USA 2010, Slaiby served as one of the first official pageant ambassadors for women's self-defense awareness, educating women on the importance of taking the necessary precautionary measures to best protect and prepare themselves from unwanted situations. As Miss USA, she was a spokeswoman for breast and ovarian cancer education, research, and legislation – a platform that is close to her heart. Slaiby traveled nationwide as an advocate for organizations such as Susan G. Komen for the Cure and Gilda's Club, among others. Slaiby continued to empower Arab women all over the world by taking on the role of National Director and Executive Producer of Miss Lebanon 2018. "They say to expect the worst, I say expect the best, and even better will happen." ~ Rima Fakih Slaiby
Marvet Sweis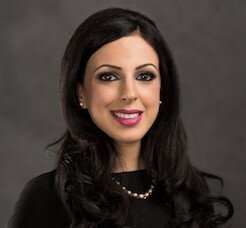 Marvet Sweis is a dedicated trial attorney who fights aggressively for her clients and believes in perfection every step of the way. She concentrates her practice in the area of catastrophic personal injury and wrongful death matters. She received the prestigious Top 40 Attorneys Under 40 Award by Chicago Daily Law Bulleting/Chicago Lawyer Magazine and has been named a Super Lawyers Rising Star for 8 consecutive years, from 2014 – 2021. This is a designation of the top 2.5% practicing attorneys selected through an extensive evaluation. Sweis graduated from DePaul University in 2004, where she received a dual bachelor's degree in Political Science and Psychology, with a concentration in Human Services. She was inducted into Pi Sigma Alpha Political Science Honors Society and is a proud alumna of Mother McAuley Liberal Arts High School, which advocates for the empowerment and advancement of young women.
Nagham Wehbe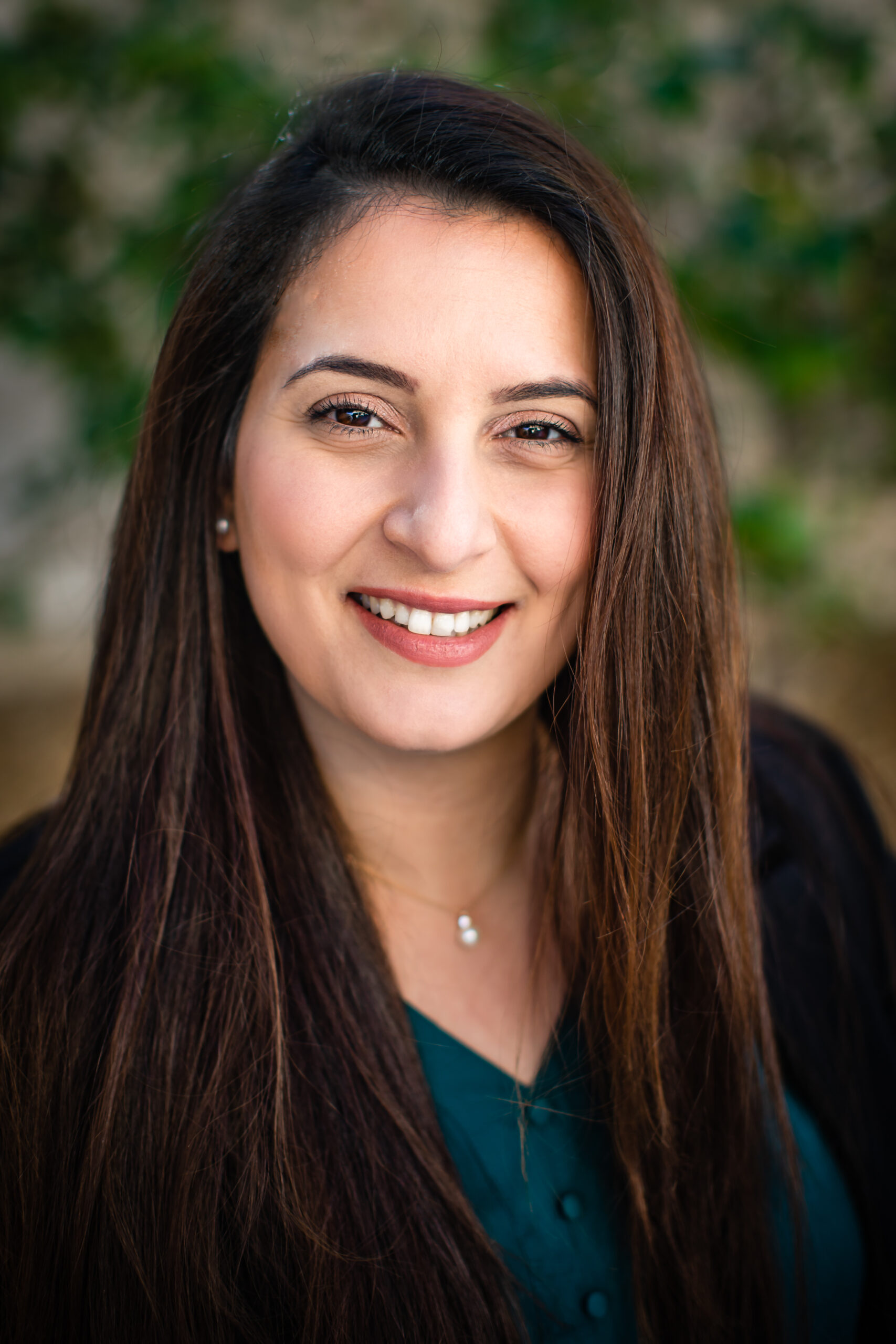 As a researcher and strategist, Lebanese American Nagham Wehbe utilizes qualitative and quantitative data (primary and digital) to identify trends and deliver recommendations. Her expertise includes providing audience engagement, brand, content, and product insights. She has worked as a researcher with CBS, 20th Century Fox, Hallmark Channel, and Freemantle Productions before coming to The Arts Consulting Group as an Associate Vice President. Wehbe was recently selected to join the 2021 class of the Industry's Rising Leaders. As a storyteller, she adapted to the stage and directed Confessions of an Arab Woman based on the memoir of journalist and human rights activist Joumana Haddad, which won the Encore Producers' Award at the Hollywood Fringe Festival in 2017. Wehbe previously led the Los Angeles chapter of the Arab Film Festival and is currently on the Selection Committee of the Asian World Film Festival. She also served on Crown Media's Diversity Council as the chair of the workforce committee. In addition, she has led teams in fundraising efforts, raising nearly half a million dollars for organizations such as The Dragon Kim Foundation, Habitat for Humanity, and Veterans Village.
Bryan Zarou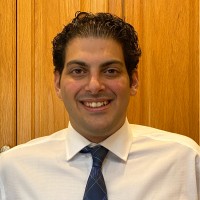 Born and Born and raised on Long Island, Bryan Zarou spent many years in the private sector. He taught a wide range of political science courses as an Adjunct Professor in New York City and has volunteered and advocated for nonprofits to both local and federal officials. He is a Nonprofit policy professional advocating for nonprofits and philanthropy at the local, state, and federal levels. An Illinois registered lobbyist, Zarou has pushed and passed bills signed into law that help the 501(c)3 sector in Illinois and in the United States. He currently sits on the board of the largest Palestinian-American organization in the United States, the American Federation of Ramallah, Palestine, and serves as the Financial Secretary of St. George Antiochian Orthodox Church in Cicero, Illinois. He also teaches as an Adjunct Professor at Aurora University's Dunham School of Business & Public Policy; lecturing on a wide range of topics including Public Policy and Business Administration. Zarou holds both a bachelor's and master's in political science, from Wesley College and Long Island University, respectively.
Compiled by Arab America
Check out Arab America's blog here!