Arab American Gift Ideas
By: Nisreen Eadeh/Staff Writer
With Christmas around the corner, Arab Americans are scrambling to find the perfect gift for loved ones. While it's easy to pick up a gift card or put cash in an envelope, truly memorable gifts are well thought out. For this gift-giving season, offer friends or family something from this list – especially if it's for the person who already has it all!
Arabic Name Necklace
This style necklace is extremely common among women in the Arab world. Bring the design to America for a highly personalized and beautiful gift.
Arab Desserts
If you live in a community with very few Arab Americans, it can be hard to find those special treats that make everyone happy. Have a box of desserts shipped right to your house and gift them to another family.
Calligraphy Art
Arabic calligraphy is both gorgeous and unique. Pick up an artistic calligraphy sign for a loved one in need of some home decorations. Commonly found signs read:
Welcome Everyone
God Bless Our Home
My House is Your House
Calligraphy Jewelry
Arabic calligraphy isn't limited to the walls of a home – it looks great on necklaces and bracelets, too. There are thousands of options on the Internet to give a special person in your life a beautiful piece of jewelry this Christmas that reads: Allah, Habibti, Faith, Prayer, Love, Freedom, and so much more.
Traditional Arab Tea or Coffee Set
It is customary for Arabs to have both a tea and a coffee set in their homes for serving guests. Buy a set for a friend with a new house, and your gift is sure to stand out!
Tatreez (Embroidery)
Embroidered gifts can be hard to come by in America, but thankfully, there are many online sources selling the traditional hand-stitched items, such as dresses, shirts, headbands, shoes, jewelry, pendants, and even Christmas ornaments.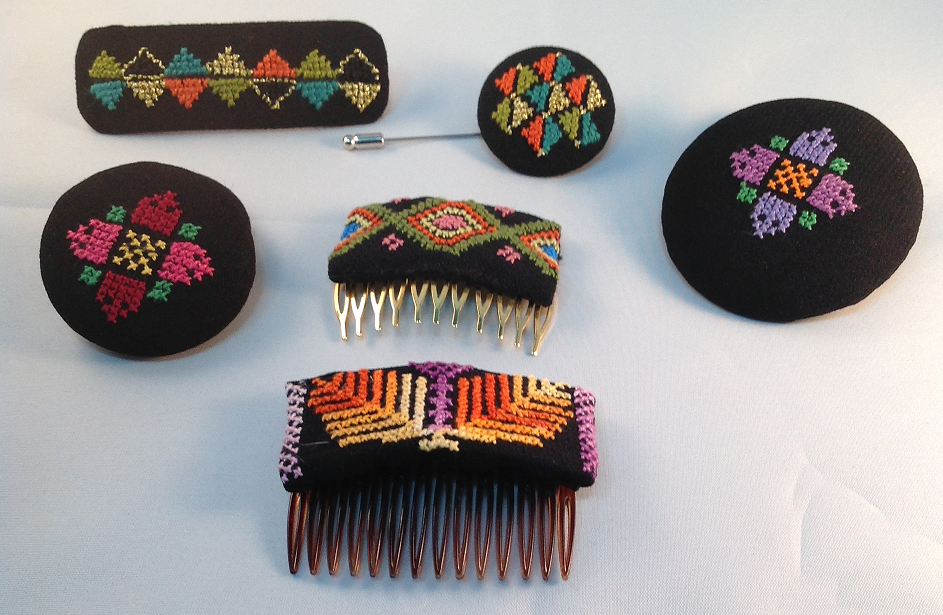 Arab Cook Book
With everyone's busy lifestyles today, it can be difficult to pass on food traditions. An Arab cook book can solve that problem, while also providing a fun activity to do with family and friends.
Arabic for Dummies
If you know someone who wants to learn Arabic, language books make a great gift. There are plenty of books to choose from that can help someone get started with the Arabic language. Books can also be found for children, too, who are
Henna
Make your gift temporary with this fun, traditional Arab hand paint and designs.
Kuffiyah
Make sure your activist friend has a kuffiyah to show their solidarity with Palestinians, while also staying warm this winter!
Musical Instrument
For your musically talented friends and family, give them an authentic Arab music instrument, such as a tableh/dirbekkeh or an oud.
Belly Dancing Class
Take a shot at the traditional Middle Eastern folk dance known as belly dancing this winter. There are countless classes available across the country that makes a great gift.
Arabic Karaoke
Get the Christmas party started with this gift of karaoke filled with everyone's favorite Arabic songs.
Books by Arab American Authors
Give your bookworm one (or all) of the books selected as a 2016 Arab American Book Award winner. Support the community's many talented authors with a purchase of their best sellers.
Decorative Hookah
Since information about the dangers of smoking have become mainstream in the public, hookah has become part of the home's décor rather than a pastime. Give the gift of an ornate hookah to family or friends who appreciate the pipe.