Celebrating National Arab American Heritage Month 2019
Arab America invites you to recognize and celebrate National Arab American Heritage Month in April.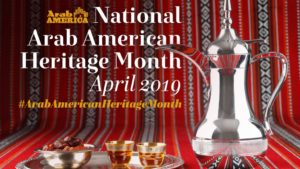 (WASHINGTON, DC) April 1, 2019 – During the month of April, Arab America formally recognizes the achievements of Arab Americans through the celebration of National Arab American Heritage Month (NAAHM). Across the country, cultural institutions, school districts, municipalities, state legislatures, public servants, and Arab Americans will engage in special events that celebrate our community's rich heritage and numerous contributions to society.
During a time of heightened hate crimes, bigotry, and misunderstanding towards the Arab American community, it is more imperative than ever to use education and information sharing to embrace our culture, dispel stereotypes, and empower the next generation of Arab American trailblazers.
Proclamations and Educator's Curriculum Kit
As part of our month-long celebration, Arab America has been asking legislators, city councils, and school board members to issue NAAHM proclamations and adopt our NAAHM Educator's Curriculum Kit which highlights the history of Arab migration to America, geographic understanding of the Arab world, Arab American diversity in faith and language, interesting customs and traditions, issues affecting our community, and our many achievements in business, politics, education, and more. You can request a curriculum kit to be sent to a school district or individual school by contacting Dr. Amal David.
Events and Resources
Arab America is committed to gathering and promoting the community's events and stories through our website and social media platforms during the month of April. Every week, Arab America will feature cultural events taking place throughout the US on our events page, and share compelling success stories of Arab Americans on our blog page. Additionally, Arab America has compiled a resource guide listing resources and content regarding the Arab and Arab American identity and culture.
Contribute by Sponsoring a School
Arab America is also asking donors to sponsor a school or school district to receive our Educational Curriculum Kit. With close to 14,000 school districts and over 100,000 schools, we need the resources to get to as many schools as possible. Sponsor your school of choice and we'll send a kit on your behalf. Help us reach as many students as possible. You can sponsor a school here.
"The time has come for Arab Americans to become pro-active regarding their contributions in the U.S. for over a century," said Warren David, president of Arab America; he went on to say, "This year, we are receiving a multitude of proclamations from school districts, municipalities, and state legislatures. Moreover, one-hundred events are taking place across the nation–a testament to the contributions Arab Americans have made to America's rich diversity."
April 30th Event in Washington DC
As the leading provider of digital media to the Arab American community, Arab America will host a cross-cultural event, National Arab American Heritage Month Commemoration 2019 in Washington DC, on April 30th, featuring Arab American leaders, government officials, and talented national artists. If you are interested to attend the event Click Here.
Arab America encourages members of the community, their friends, the media, educators, and public servants to join us in our formal recognition of April as National Arab American Heritage Month.
About Arab America
Arab America is a digital platform founded with the purpose of reinforcing an accurate image of the Arab American community and the Arab World. Arab America's mission is achieved by disseminating the latest news, up-to-date events, and cultural and educational resources. With close to four million Arab Americans in the US, Arab America serves as a "bridge" bringing together the diverse communities of Arab Americans.
Media Contact:
Haider Umar
humar@arabamerica.com
877-272-2944
National Arab American Heritage Month
2019 Sponsors
Signature Circle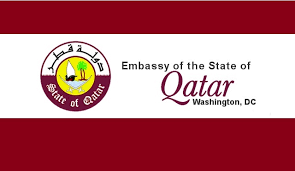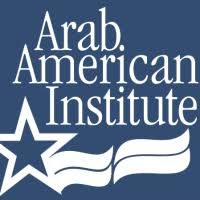 Leadership Circle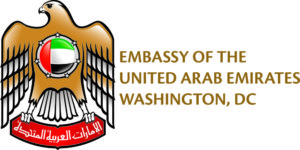 Contributor Circle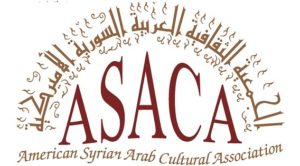 The Nubian Village
The League of Arab States

Patrons
Maher Abdelqader
Issam and Jihan Andoni
Fakhoury Leadership International
Fred Hadeed
Nazeeh and Nada Kiblawi
Dr. Khalil Korkor and Family
James Koury
Samar Hussein Langhorne
Denyse Sabagh
George and Rhonda Salem Family Foundation
Joseph Shahda
Sustainers
National Arab American Women's Association
Ibrahim Hamideh
Ali Zaghab
In-Kind Sponsors