2023 Arab America Summer-Fall Interns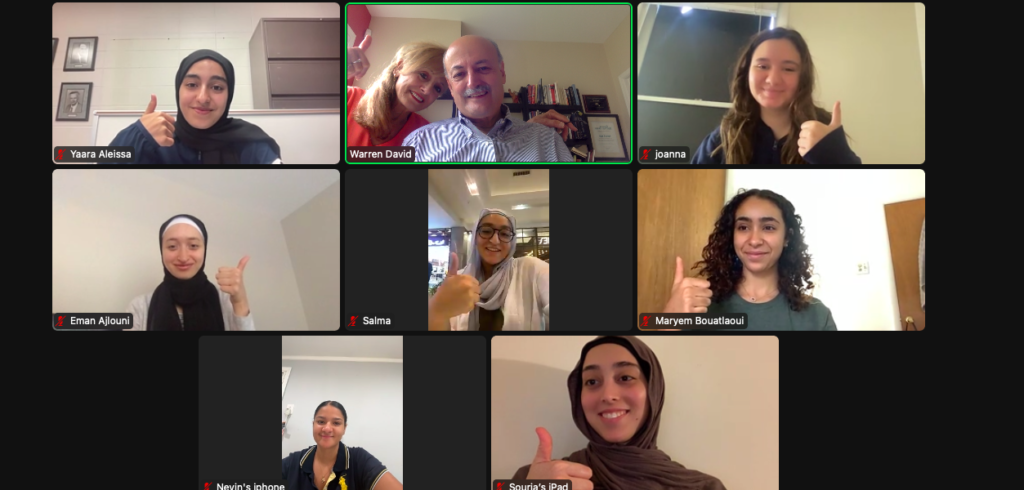 2023 Spring Interns and Fellows
Souria Dabbousi
Contributing Writer, Research, and Senior Intern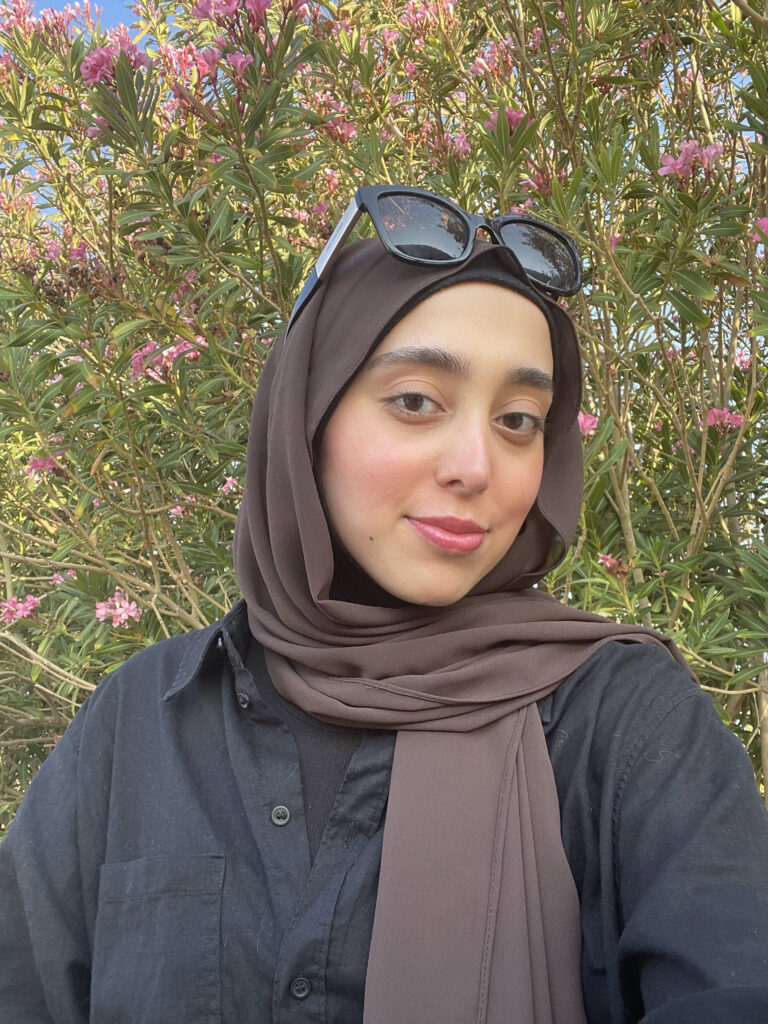 Souria Dabbousi, is a recent graduate from Florida Atlantic University with a Bachelor's in Political Science and Criminal Justice. Coming from a Syrian background, her hope in the future is to be able to give back to her people in a way that will positively impact them. She is currently on a pre-law path with hopes of becoming an immigration lawyer and/or working in a U.S. Embassy abroad. In her free time, she enjoys baking, reading, and fashion/interior design.
Salma Heram
Contributing Writer, Research, and Senior Intern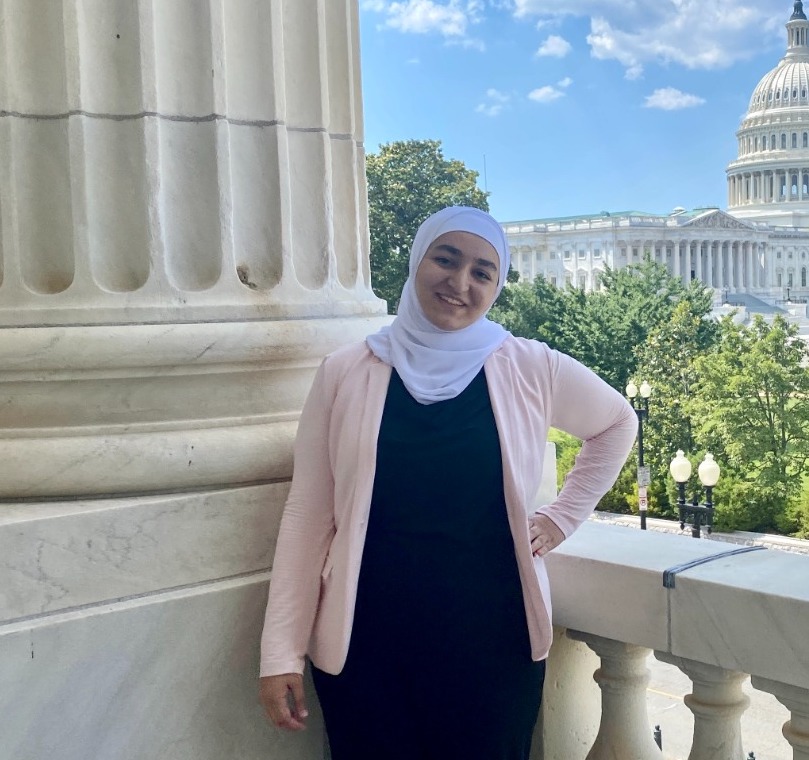 Salma Heram is a fourth-year undergraduate student majoring in peace studies and minoring in public health and health equity at George Washington University in Washington, DC. She is originally from Egypt and was raised in New Orleans, Louisiana. At GW, Salma serves as the President of the Arab Student Association, for the second consecutive year. She is an alum of the GW Women's Leadership Program and continues to mentor freshmen members of the WLP. She is also a student in the University Honors Program, where she sits on the Diversity and Inclusion Committee. Outside of academics, Salma is an outspoken advocate against anti-Arab discrimination, as well as for human rights and refugee rights. Having lived through the Arab Spring and the Egyptian Crisis as a child, Salma has grown to be vocal against armed conflict and human rights violations. In the future, Salma hopes to pursue a career in advocacy, refugee aid work, and humanitarian medicine, focusing on the health of women and children affected by conflict.
Yaara Aleissa
Contributing Writer, Research, and Editorial Intern
Yaara Aleissa is a sophomore at the University of Louisville. Studying Neuroscience on a pre-medical track with a minor in Arabic. Her identity as a Muslim Iraqi American has shaped her aspirations for the future. Her hope in the future is to be able to work abroad as a medical doctor and researcher helping to rebuild medical curriculum and training. In her free time, she loves to read poetry, write, and take photos of nature.
Maryem Bouatlaoui
Contributing Writer and Research Intern
Maryem Bouatlaoui is a sophomore at the University of Pennsylvania, dual majoring in business and international studies with a Spanish target and minoring in modern Middle Eastern studies. Maryem is originally from Morocco and currently lives in Philadelphia, Pennsylvania. Maryem is involved with the Arab community at her university, serving as the treasurer of the Penn Arab Student Society. She is also involved in business clubs, including the Marketing Undergraduate Student Establishment, the Wharton Undergraduate Entrepreneurship Club, and the Stevens Center for Innovation in Finance. Maryem is also currently conducting Latin American and Caribbean policy research for the Organization of American States, the University of Pennsylvania's Center of Latin American and Latinx Studies, and the Netter Center. Maryem is working towards a career in either international diplomacy or global marketing. In her free time, Maryem enjoys crocheting, reading, and baking Middle Eastern desserts.
Eman El-Ajlouni
Contributing Writer and Research Intern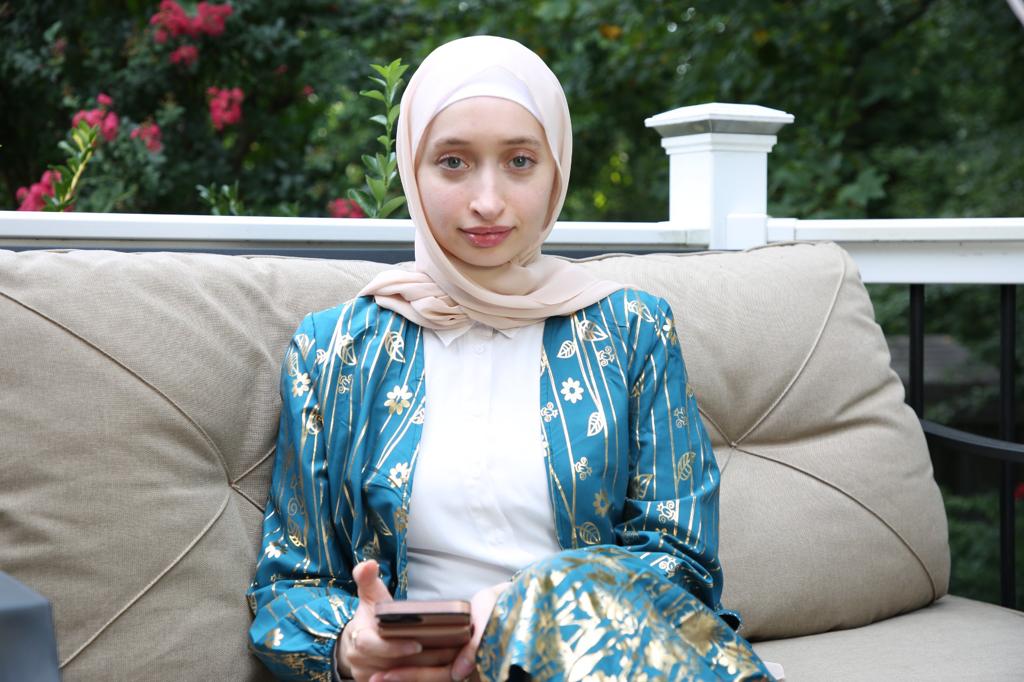 Eman El-Ajlouni, Jordanian American who is a senior majoring in business management at George Mason University, moved to the United States from Jordan in 2021 after earning her BTEC Higher National Diploma in Business from Luminus Technical University College. She is also trilingual, speaking Arabic, English, and Turkish.
Nevin Girgis
Contributing Writer and Research Intern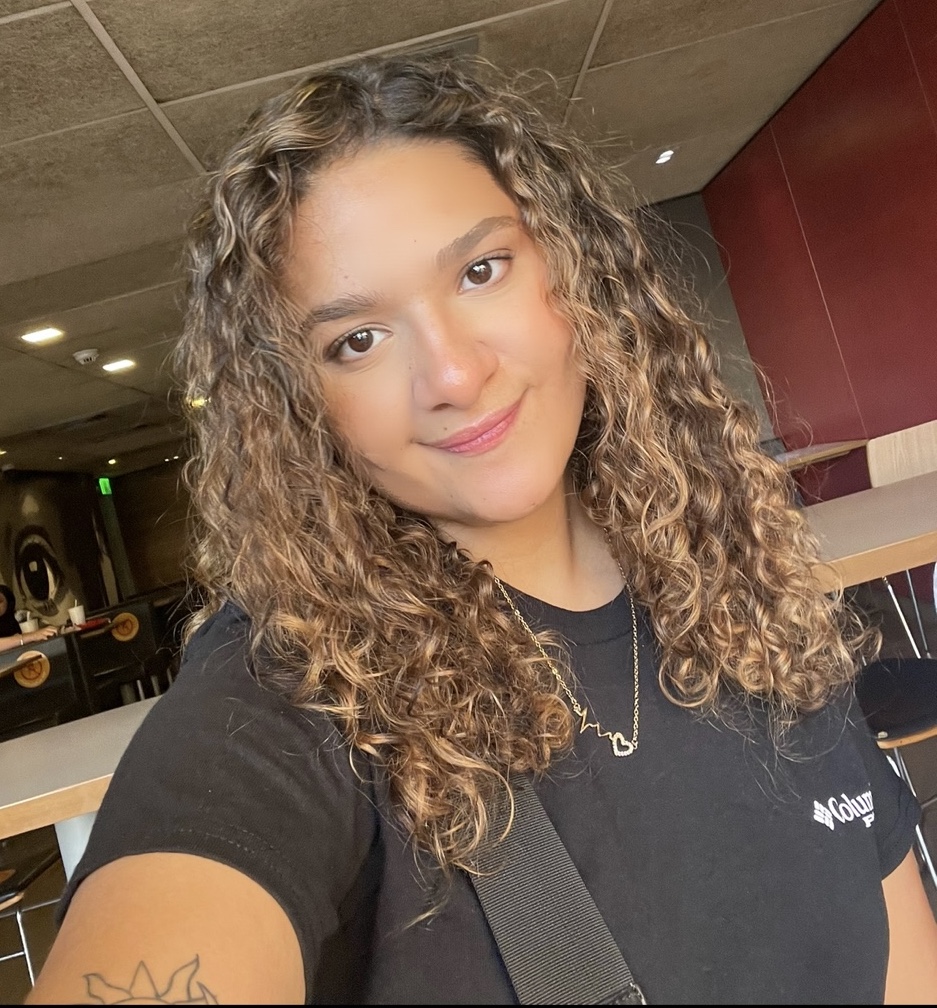 Nevin Girgis is a recent graduate from Rutger University in New Jersey achieving a B.A. in Middle Eastern Studies and International Relations. Nevin was born in Asyut, Egypt, and moved to the United States at the age of 5. During her time at Rutgers University, Nevin and her friend created the first-ever Egyptian club at the university- RuEgyptian! As someone who loves her culture and background, she aspires to be an Arabic/ English translator in an Arab Embassy or in the United Nations in the near future.
Joanna Sawtari
Contributing Writer and Research Junior Intern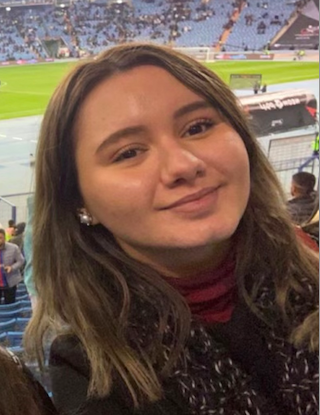 Joanna Sawtari, a high school senior residing in Northern Virginia, hopes to contribute her unique perspective as a second-generation American with roots in Palestine and Syria. Next fall, she wants to pursue a neuroscience degree, driven by her passion to establish a medical career that caters to the healthcare needs of immigrants. Through her internship at Arab America, Joanna combines her love for writing and her curiosity for Arab culture to tell stories that are meaningful to her.
Rina Acevedo
Contributing Writer and Research Intern
Born in El Salvador, and raised in Maryland, Rina now lives in Florida. She has a background with a focus on Human Rights, Latin American Studies, and American Government studies having earned a B.A in Political Science from the University of South Florida.