Damascus Travel Guide
By: Dina Kobeissi / Arab America Contributing Writer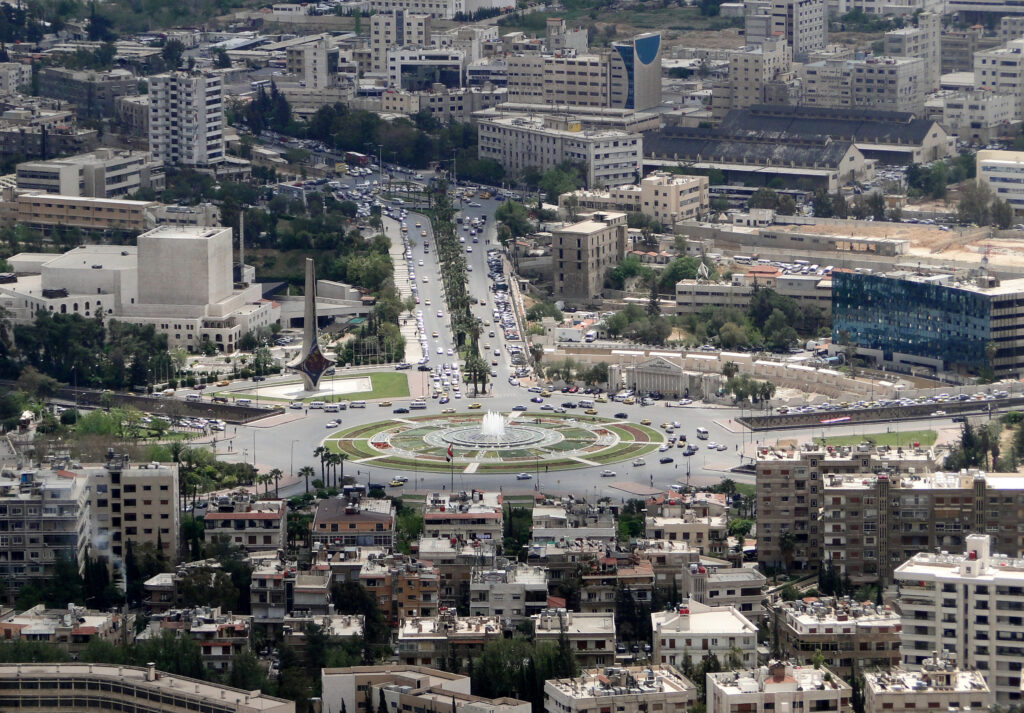 Damascus is one of the oldest continuously inhabited cities in the world. Although travel to Syria has been significantly impacted due to instability and conflict, more people are traveling to Syria again. Recently, famous Youtube channels like Drew Binsky, Yes Theory, Passenger Paramvir, Eva zu Beck, Bald and Bankrupt, have posted vlogs traveling to Syria. Of the places visited Damascus stands to be the most popular. Here's a guide to visiting the City of Jasmine: the must-see spots and the best cafes and restaurants.
The Streets of Sham al Qadimeh: Old Damascus
There is so much to do in Old Damascus. Start off with a walk around Souk al-Hamidiyeh. The largest souk in Syria where you will find everything from regular household items to artwork and traditional clothing.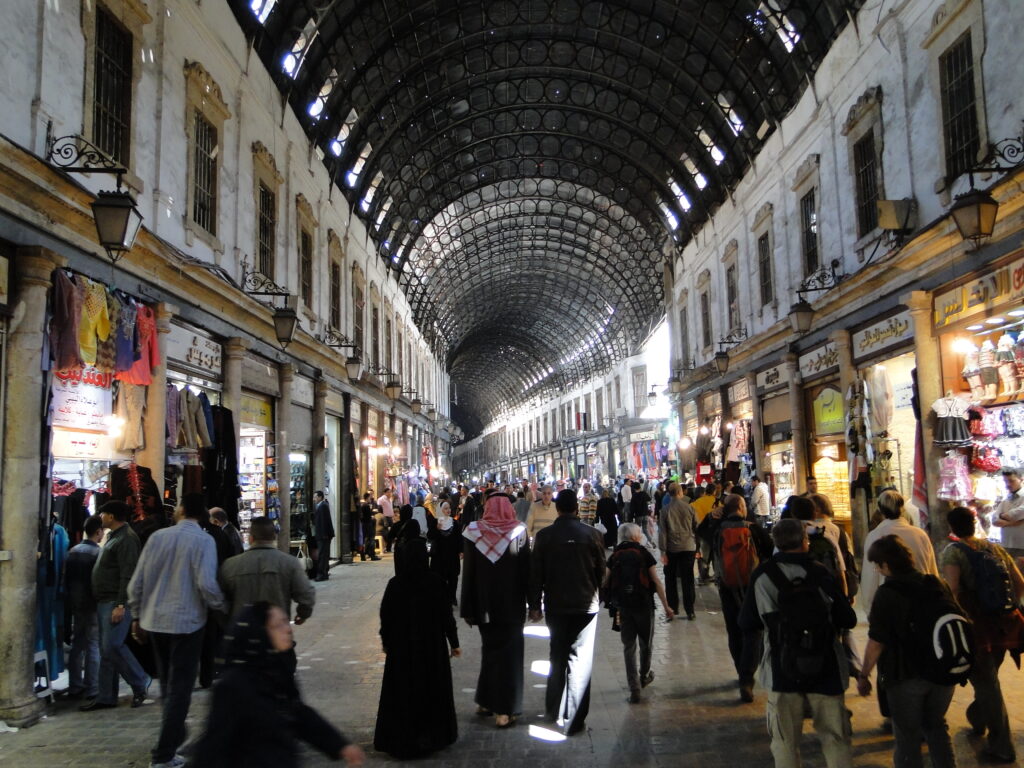 The streets are ancient and traditional. It is hard to miss the Damascus Citadel, a large medieval fortified palace listed as a UNESCO World Heritage Site. Be sure to grab traditional Middle Eastern booza (ice cream) from Bakdash. 
Once you reach the end of the souk, you will find the beautiful Umayyad Mosque. Along with the ancient Roman Temple of Jupiter. The square in front of the mosque is captivating and calming despite the busyness of children running and pigeons everywhere. You can go inside the mosque, one of the largest and oldest in the world. Christian and Muslim traditions alike consider it to be the burial place of John the Baptist's head. A tradition originating from the 6th century. Muslim tradition believes that the mosque will be the place where Jesus will return before the End of Days. The architecture of the mosque, inside and out, is gorgeous with influence from the Iron Age, Roman period, Byzantine Empire, Umayyad caliphate, and Abbasid rule.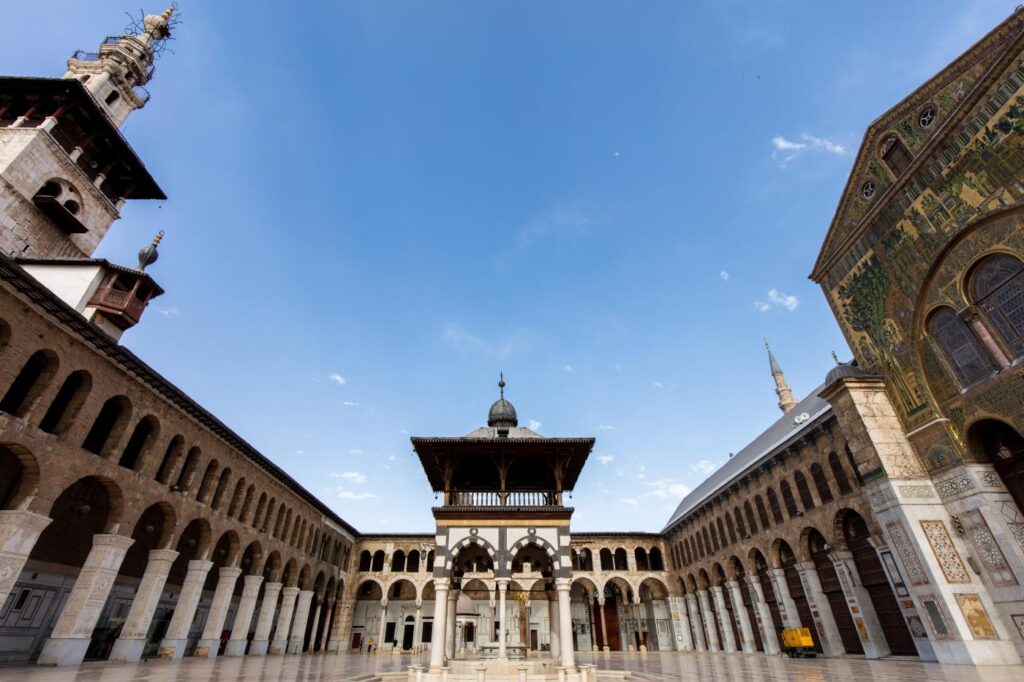 Historical Locations in Sham al Qadimeh: Old Damascus
Also in Old Damascus is Al Azm palace, one of the most lavish examples of a traditional Damascene home. In addition to being an iconic photo spot, it has been turned into a museum. Here you can learn about the old Syrian lifestyle and traditions from familial lifestyle, clothing, and weaponry.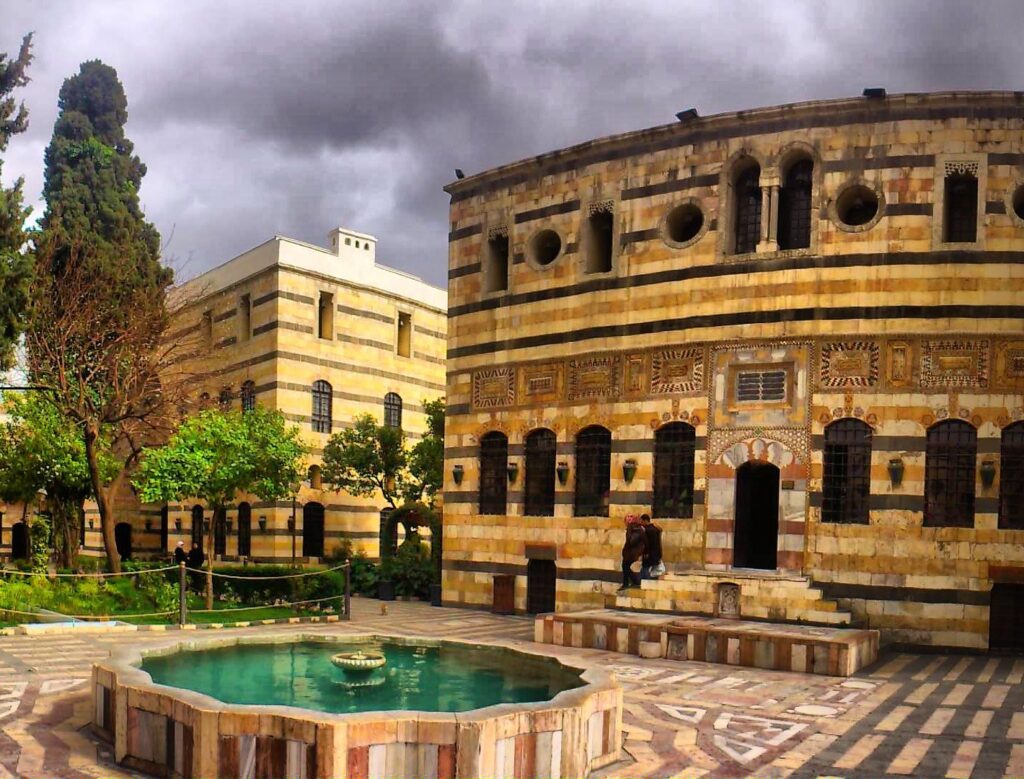 Bab Sharqi and Bab Tuma are historic neighborhoods in Old Damascus. You'll feel like you're in the set of Bab al-Hara as you walk through the streets. Filled with shops and restaurants, the area's sunset is amazing. Be sure to go to one of the rooftops to catch it. Abou al Zulof is an especially popular spot. There are also many historic houses that have been turned into hotels that have restaurants for traditional breakfast, lunch, and dinner. 
If you visit Tekiyeh Al-Sulaymaniyah, you'll find one of the old mosques in Damascus built Ottoman-style surrounded by a souk that sells silver, traditional clothing, art, and souvenirs.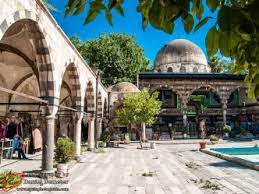 Main City
In the bustling Umayyad Square, you'll find cars circulating, but you can stand in the large rotary for pictures and to see the famous Damascus Sword Statue.
Off the square's rotary is the Sheraton hotel where you'll find some pricier, but nice restaurants like Biziria which serves Italian food.
At the National Museum of Damascus, the largest museum in Syria, you can learn about the entire range of Syrian history over a span of over 11 millennia.
Jahiz Park is nice for a stroll. Outside of the gates are various restaurants and cafes. Some local favorites include Aura by Dina which has a healthy changing menu and "hotdogty" which serves hotdogs with all kinds of toppings.
Some malls in Damascus include the upscale Malki Mall or the Cham Center, and Damasquino. They all have restaurants, cafes, shops, and arcades. Damasquino has a bowling alley and indoor go-karting!
Other places you can check out to eat are the Entrecore in Cham Palace, Vintage Social House, and Cali which serves Italian-Japenese fusion.
Outside the Main City
If you want to venture outside the central area of the city, you can go to Mashrou Dummar to visit Up Town, an outdoor mall that includes shops, restaurants, an outdoor amusement park, and a recreational center for soccer, basketball, and swimming.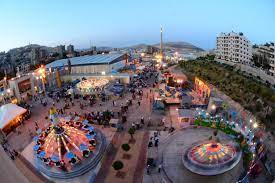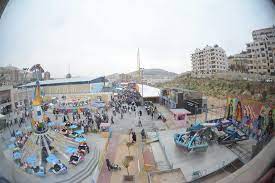 An hour or so drive from the main city is Bludan where you can escape the noise and catch some views of the mountain. A personal favorite Bludan spot is Mora where you can order mezza and fresh meats.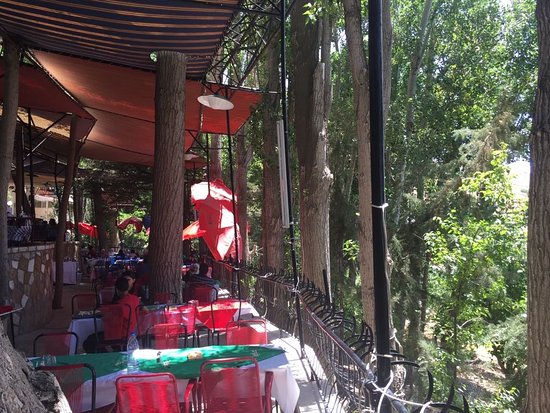 If you want some mountain views that are closer to the main city, you can venture to Jabal Qasyoun.
For a fun night out, Art House, Sky Stone, and Epano all hold parties on the weekends. The vibes are unbeatable, especially in the summer.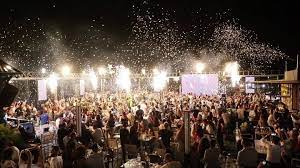 Damascus is a beautiful place with lots to see and do…and eat. Despite the war and hardship, the city remains alive, and its people are the kindest you will ever meet. While travel restrictions are still a barrier for Damascus, and all of Syria, to be the tourist hotspot it once was, I hope this article gives you a sense of the beauty, excitement, and history that the city of Jasmine offers. I hope one day, everyone will be able to visit again, and that this guide can be your source of inspiration for your trip!