Evaluation of ESG reporting in the Arabian Gulf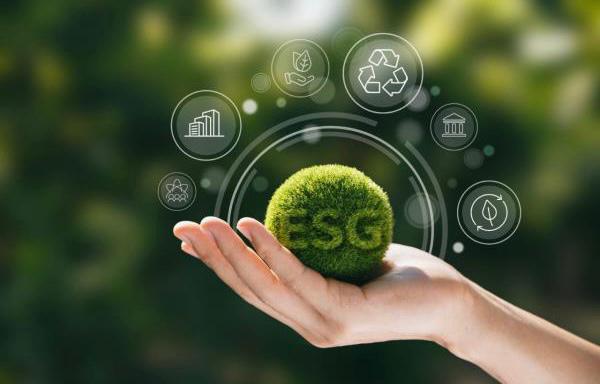 By: Eman El-Ajlouni / Arab America Contributing Writer
When it comes to implementing ESG principles into company processes, the Arabian Gulf region is distinguished by its oil-driven economy. Its fast transition has a distinctive range of possibilities and challenges. Examining the transformation of ESG reporting from a specialized idea to a corporate requirement takes into account the unique dynamics of the Arabian Gulf.
Early Adoption and Pioneering Businesses
International businesses in the Arabian Gulf were early adopters of ESG reporting. As demonstrated by giants of the sector like Saudi Aramco and Emirates NBD. These businesses, which are involved in the banking and energy industries, have reacted to demand from around the world by releasing information on their non-financial performance. Demonstrating their dedication to sustainability. Others can now follow the example they have established through their leadership.
Governmental Policies and Regulatory Changes
A few countries in the Arabian Gulf have made intentional efforts to encourage ESG reporting. For instance, the UAE created the UAE Sustainable Finance Framework to demonstrate its dedication to sustainable practices. This governmental support encourages businesses operating in these countries to include sustainability metrics in their reporting. Demonstrating the region's understanding of the strategic importance of ESG.
Challenges and Cultural Differences
ESG reporting in the Arabian Gulf is complicated by social norms and corporate structures. Family-owned businesses, which are common in the region, frequently favor privacy, which reduces transparency. Forward-thinking businesses, like Qatargas, have overcome these obstacles, demonstrating that cultural differences can coexist with effective ESG reporting practices.
Possibilities for Development
Despite ongoing challenges, the Arabian Gulf's ESG reporting path offers chances for development:
stepping up awareness activities to highlight the advantages of ESG reporting.
creating regionally-specific ESG reporting systems that reflect the area's distinctive features.
Taking notes from organizations like Aramex and sectors like renewable energy, which have shown their commitment to ESG in a variety of ways.
Collaborations and the Future Outlook
Collaboration between sectors, countries, and investors may speed up the development of ESG reporting in the Arabian Gulf. The area may pave the way for a more sustainable and ethical corporate environment by building on the achievements of early adopters, tackling cultural challenges, and adopting regulatory frameworks.
Conclusion 
The examination of ESG reporting development in the Arabian Gulf, supported by corporate and national case studies, reveals a landscape marked by accomplishments, difficulties, and unrealized potential. ESG reporting's incorporation will determine the region's future direction as it develops, securing its place in the global sustainability conversation and fostering good change at the crossroads of responsibility and economics.
Check out Arab America's blog here!