Arabic Movie Night At The Arab American Cultural and Community Center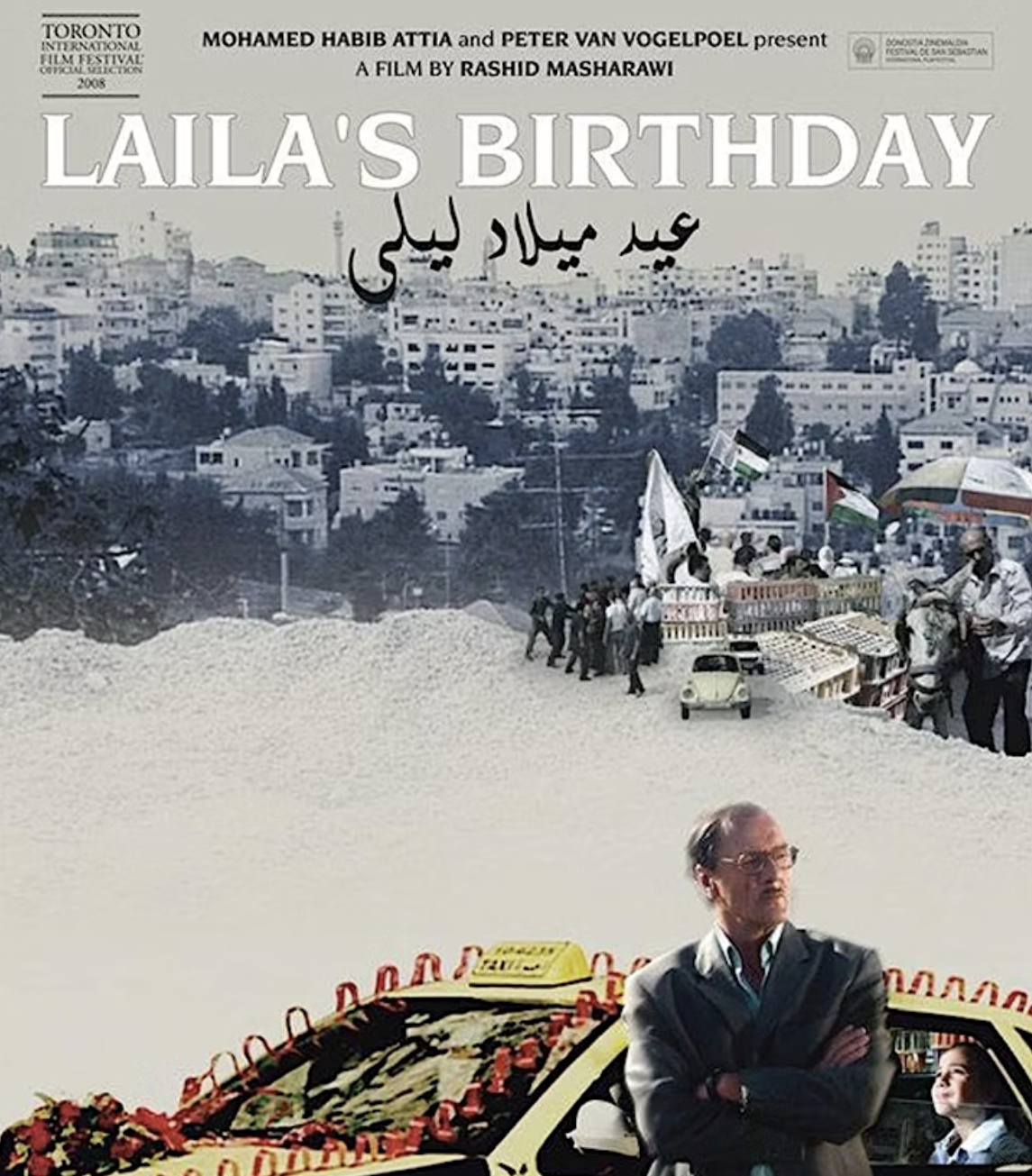 Date/Time
Date(s) - 05/05/2023
7:30 pm - 9:30 pm
Location
The Arab American Cultural & Community Center, Farouk Shami Hall
Categories
Cost:
Free USD
Contact Person:

Email:

Website:
https://www.eventbrite.com/e/arabic-movie-night-at-the-arab-american-cultural-and-community-center-registration-597550598927
Phone:

Organization:
The Arab American Cultural & Community Center

HOUSTON,TX
NATIONAL ARAB AMERICAN HERITAGE MONTH AT ACC
Arabic Movie Night (With English Subtitles)
Free Admission- RSVP Required
Check-in Time : starting 6:45 p.m.
Film Starts: 7:30 p.m. sharp . The movie will take approximately 1 hour and 10 minutes
Movie: Laila's Birthday
Director: Rashid Masharawi
Genre: Comedy, Drama
We look forward to seeing you Join us!
*Drinks will be available for purchase at the venue
Special Thanks to:
Director Rashid Masharawi
Palestinian Film Critic Ola Alsheikh
Laila's Birthday
By Rashid MASHARAWI
Feature film
SYNOPSIS
Abu Laila used to be a judge, but because the government doesn't have the means to renew his assignment he is forced to be a taxi driver. On the day his daughter Laila becomes seven years old his wife insists that he'll be at home early and bring her a present and a cake. Abu Laila has nothing else on his mind then completing this mission. But the daily life in Palestine has other plans.
Duration: 75 Minutes
Production Year: 2008.
عيد ميلاد ليلى
لرشيد مشهراوي
روائي طويل (75 دقيقة )
ملخص
"أبوليلى" يرغب في شيءٍ واحد، ألا وهو العودة إلى المنزل في وقتٍ مبكر للاحتفال معأسرته بمناسبة عيد ميلاد السابع لإبنته الوحيدة "ليلـى" ، ولكن ليس هناك ما هو أبسط لهذا القاضي السابق الذي رجع إلى فلسطين برغبة شديدة في المساعدة على إعادة إعمار وطنه، مِن أن يُحَوِّلّه العبث النابع من الحالة الفلسطينية إلى سائق سيارة أجرة.
تعامله مع اللاعقلانية ومواجهة المجهول واللامعقول في المجتمع الفلسطيني القابع تحت الإحتلال الإسرائيلي يضطرالقاضي سائق التاكسي بأن يسلك طريقاً طويلاً وشاقاً، يُمَكِّنُه أخيراَ من الوصول إلى منزله ليحتفل على طريقته في "عيد ميلاد ليلى" .