Chautauqua Literary and Scientific Circle – The Wild Fox of Yemen with Threa Almontaser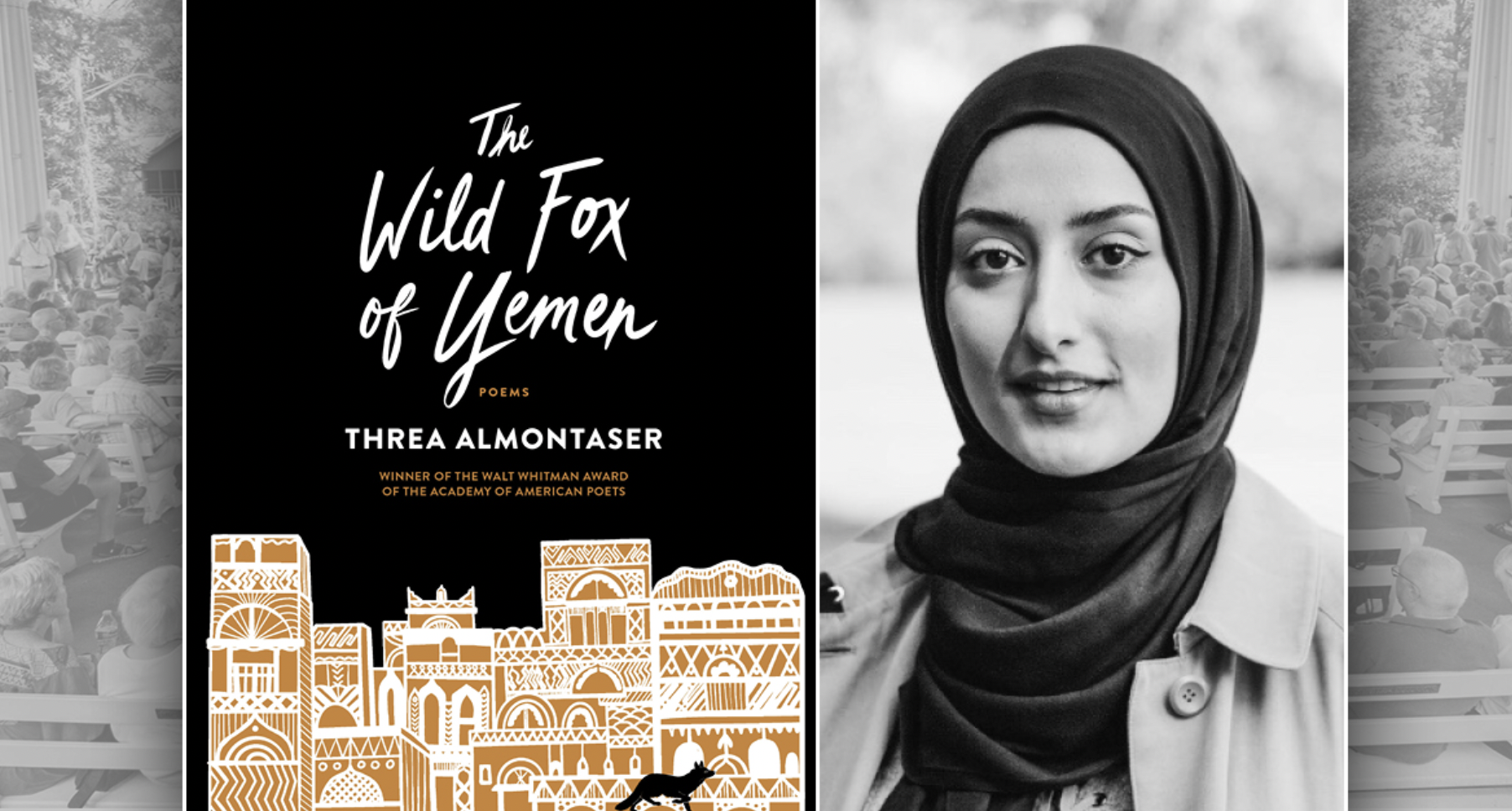 Date/Time
Date(s) - 08/24/2023
3:30 pm - 4:30 pm
Categories
Cost:
19.00 USD
Contact Person:

Email:
ticketoffice@chq.org
Website:
https://www.chq.org/event/clsc-the-wild-fox-of-yemen-with-threa-almontaser/
Phone:
716-357-6250
Organization:
Chautauqua Institution

Online Event
The winner of the Walt Whitman Award of the Academy of American Poets, The Wild Fox of Yemen won both the 2021 Maya Angelou Book Award and the 2021 Brooklyn Public Library Literary Prize, among other distinctions.
Threa Almontaser's debut collection of poems asks how mistranslation can be a form of self-knowledge and survival. A love letter to the country and people of Yemen, a portrait of young Muslim womanhood in New York after 9/11, and an extraordinarily composed examination of what it means to carry in the body the echoes of what came before, Almontaser's polyvocal collection sneaks artifacts to and from worlds, repurposing language and adapting to the space between cultures.
During a week when we will turn our focus to the global south for what we have too often overlooked or misunderstood from these parts of the world, we will consider, through The Wild Fox of Yemen and Almontaser's presentation, the role of language and what is beyond the limits of the American imagination.
Threa Almontaser is the author of the debut poetry collection The Wild Fox of Yemen (Graywolf Press 2021), nominated for the National Book Awards and winner of the Walt Whitman Award from the Academy of American poets, the Maya Angelou Book Award, the Brooklyn Public Library Literary Prize, and the Arab American Book Award. She is a recipient of writing fellowships from Duke University and the Fulbright Program. She earned her MFA from North Carolina State University and teaches English to immigrants and refugees in her area.
Map Unavailable