Intro to Qur'an and Arabic Reading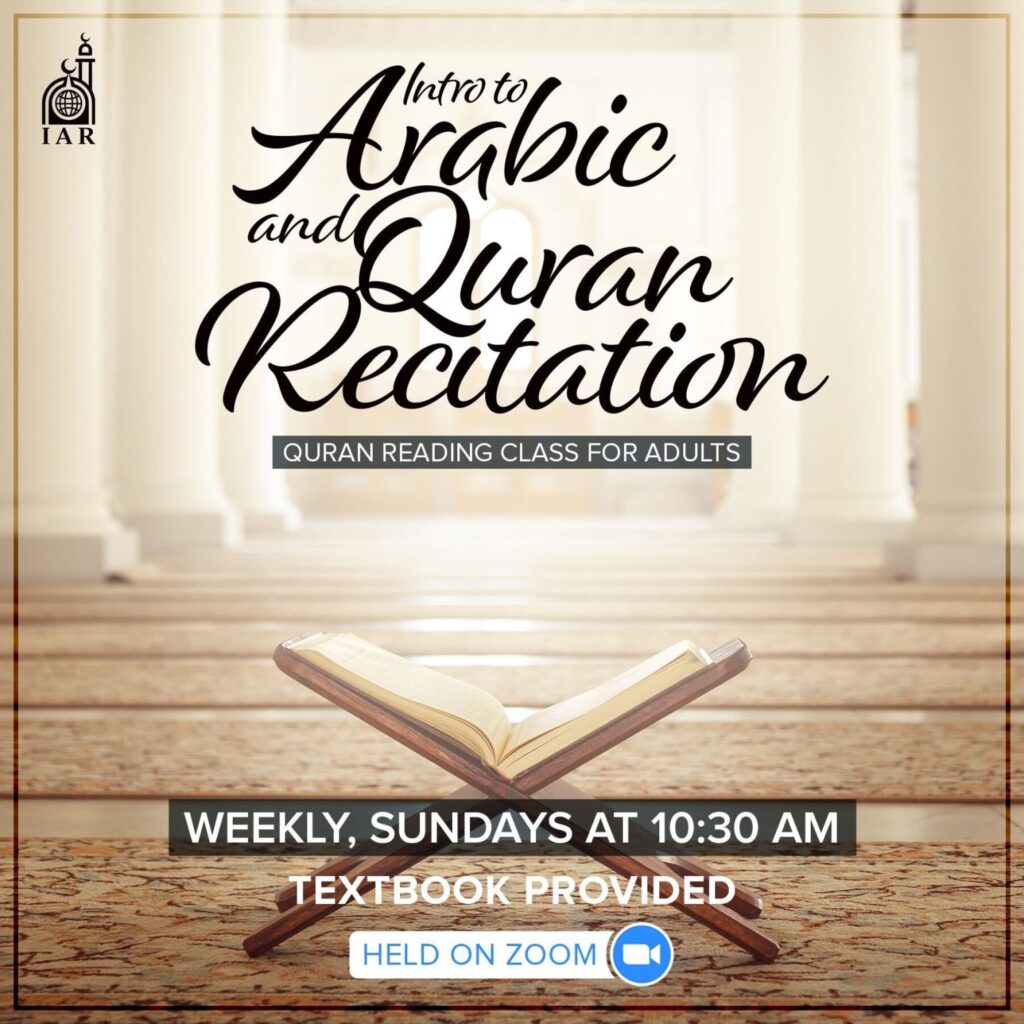 Date/Time
Date(s) - 06/18/2023
10:30 am - 11:30 am
Categories
Cost:
Free USD
Contact Person:

Email:

Website:
https://raleighmasjid.org/program/intro-to-quran-and-arabic-reading/2023-06-18/
Phone:

Organization:


Start your personal journey reading Arabic and Quran recitation with " Introduction to Quran and Arabic Reading". Students will learn from the Al-Qaida An-Noorania book which begins with a basic introduction to the Arabic language alphabet and moving to understanding Arabic Diacritics to finally Applying beautified Quranic recitation reading. The class is offered Sundays virtually through Zoom Platform.
A Textbook will be provided (at no cost) after submitting class registration form.
Map Unavailable