Middle Eastern Comedy Night
Date/Time
Date(s) - 05/04/2021
7:00 pm - 10:00 pm
Location
Eden Garden Bar & Grill
Categories
Cost:
$25.99 to $36.99 USD
Contact Person:

Email:

Website:
https://www.eventbrite.com/e/middle-eastern-comedy-night-tickets-151894032139
Phone:

Organization:
Jack Assadourian Jr

Location
Eden Garden Bar & Grill
175 East Holly Street
Pasadena, CA 91101
Tuesday, May 4, 2021, from 7:00 pm to 10:00 pm PDT. This event is currently sold out.
As soon as you purchase your tickets please call the restaurant and let them know how big your party is 626 440 1421
About this Event
As the son of comedy club owners, Jack essentially grew up in the comedy scene, and over the years made the transition from spectator to on-stage performer. Over the last few years he has delved into the acting and writing world and has moved his way up the ladder to find himself traveling across the country featuring for the likes of Marlon Wayans, Brandon T. Jackson, Damon Wayans Jr and David Spade. His most recent and iconic endeavor has been the creation of the NoHo Comedy Festival, a festival that attracted some of the country's most talented comedians. Today, he can be found headlining in clubs across the country, guest starring in movies like "50 Shades of Black", as well as participating in popular podcasts like "The Church of What's Happening Now with Joey Diaz" and "Date Fails with Kate Quigley".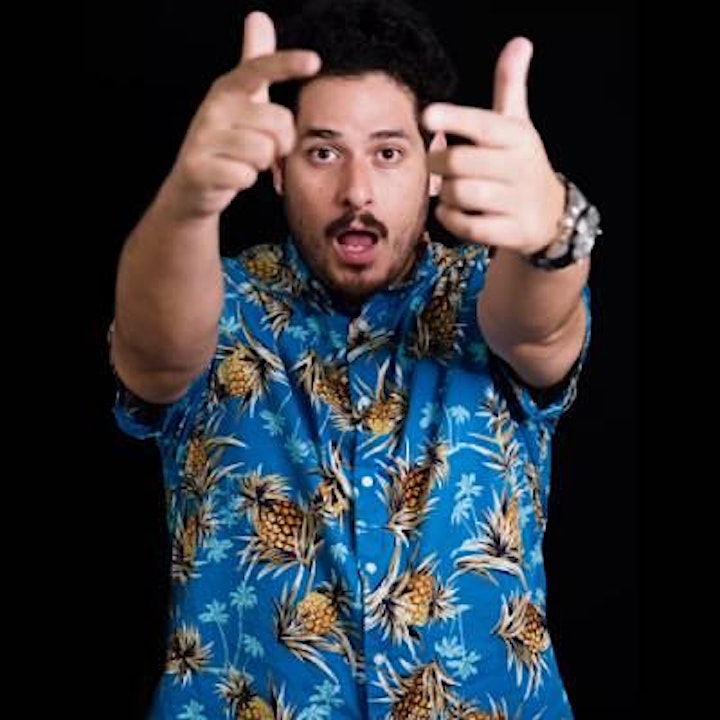 Edit
Nemr Abou Nassar is a Lebanese-American stand-up comic who now performs globally using only his first name, Nemr. He has always performed in English, and now performs regularly in the United States, Europe, and the Middle East in multiple-languages.
On October 7, 2017 Nemr premiered his brand new hour comedy special, No Bombing in Beirut, across the United States on Showtime, and across Canada on CraveTV and The Movie Network. It is currently available on demand and streaming as well as regular play across these networks.
Filmed in both Beirut and Los Angeles, No Bombing in Beirut was made to show that we are much more similar than we have been led to believe. Nemr believed that if you showed two crowds on opposite sides of the planet laughing together at the same material, and as he cut back and forth between the two, that if it felt like one show, there would be no better proof that we have so much more in common.[1]
Nemr has written and performed seven full feature shows, the latest of which was a world tour that took Nemr to many major U.S. cities, Europe, and across the Middle East.
He has also released two feature specials as cinematic experiences, EPIC (2014) and Victorious Secret (2016) and had his own prime time TV show on the Lebanese Broadcasting Corporation (2012). In May 2014 he was featured on the cover of Rolling Stone magazine (Middle East).
He is currently touring his new show, No Politics No Religion One Love.
He currently has a show "Nemr in the Afternoon" on Mix FM Lebanon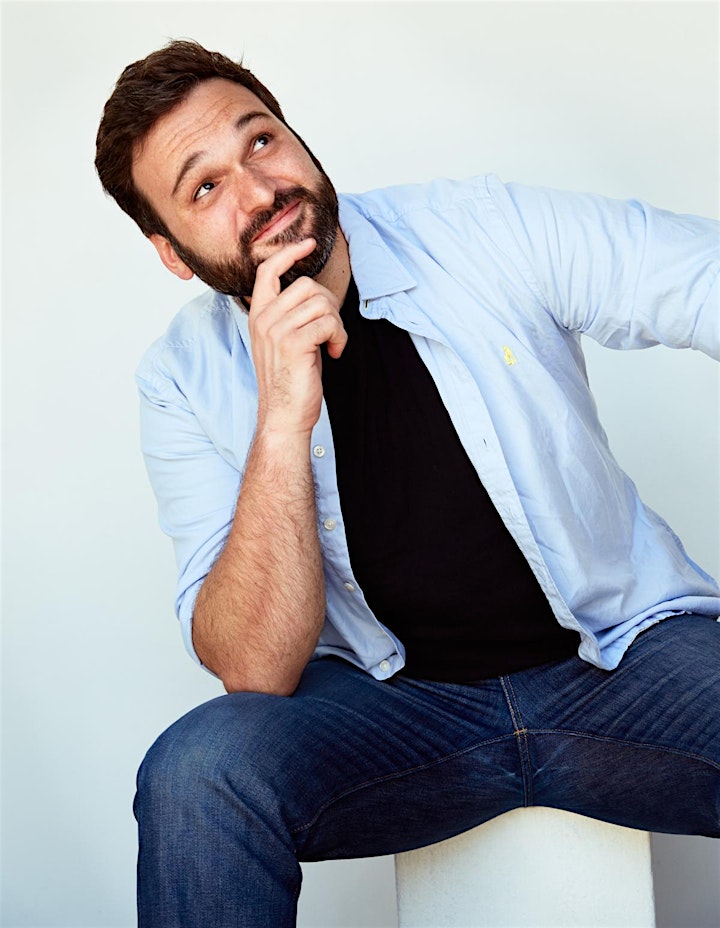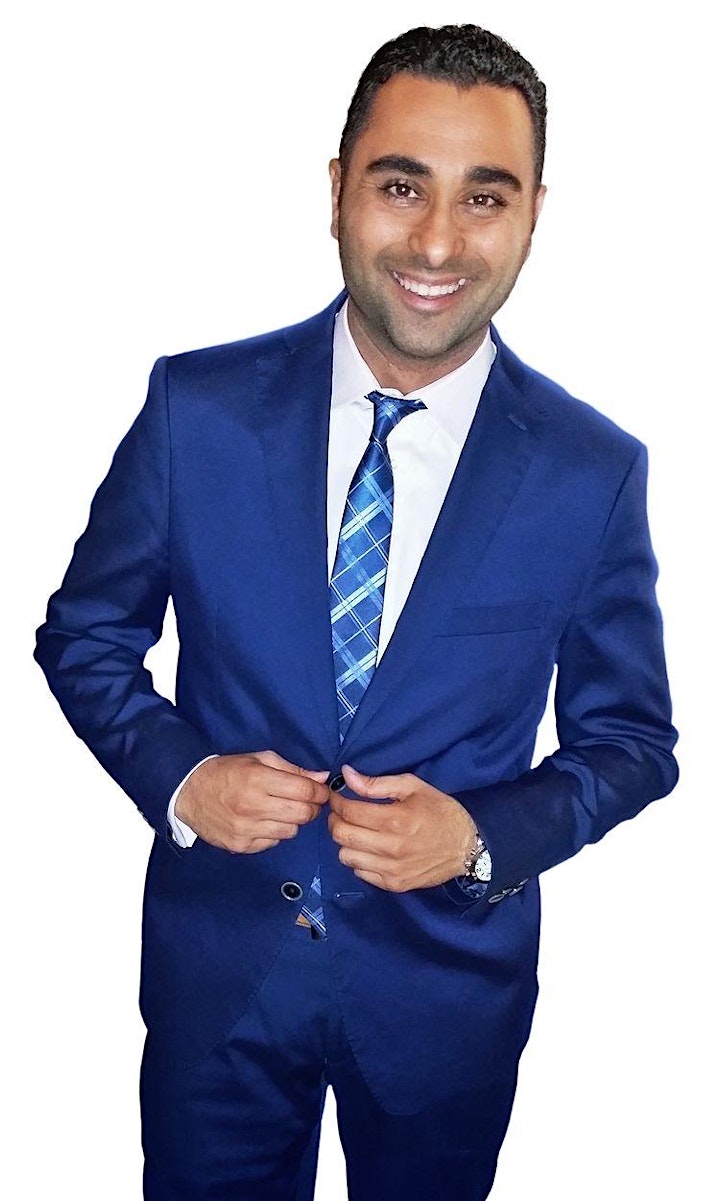 Originally from Tehran, Iran Sherwin came to America at a young age. Raised in an Iranian household while attending American schools created Sherwin's comedic foundation. "Our neighborhood was mostly white, with the exception of one black family next door to us, I was so happy to see that Iranians were not the only ones who put plastic covers on their furniture."
But life was not always easy for Sherwin as a minority. "I remember my first baseball game; my dad showed up to cheer me on but the only problem was he didn't speak English. When he saw the other parents yelling in English he decided to yell in Farsi. Everyone was terrified – Little League was never quite the same."
From that moment Sherwin frequently would re-enact what his father did for others to enjoy. After a while Sherwin went on to start impersonating his uncles, aunts and cousins. Nobody was safe. "It got to the point where people just didn't want to talk when I was around for fear that I would impersonate them later on, and I never wanted to let anyone down." Sherwin was slowly beginning to find his true calling in life. Comedy. "I remember getting a hold of Eddie Murphy's Delirious. It was a drug and I was dangerously addicted. I watched it over and over and over again, to the point where I memorized the entire thing."
Sherwin's parents however were very serious about education with Sherwin. After completing high school Sherwin went on to college where he obtained a Bachelors in Information Systems, followed by a Masters, and an MBA. Upon graduation, Sherwin began working in corporate America. "Sitting in a cube all day felt so restrictive, it just wasn't me. My friends kept urging me to try comedy since that was all I seemed to talk about. Finally in 2009 I gave it a shot. I did 5 minutes of material and it was everything I had ever dreamed of. I knew that this is what I was going to do with my life. Make people laugh."
Sherwin has since been performing at various comedy clubs in NY and California.
Sherwin's all-time favorite standup bit is Eddie Murphy's cookout scene from Delirious.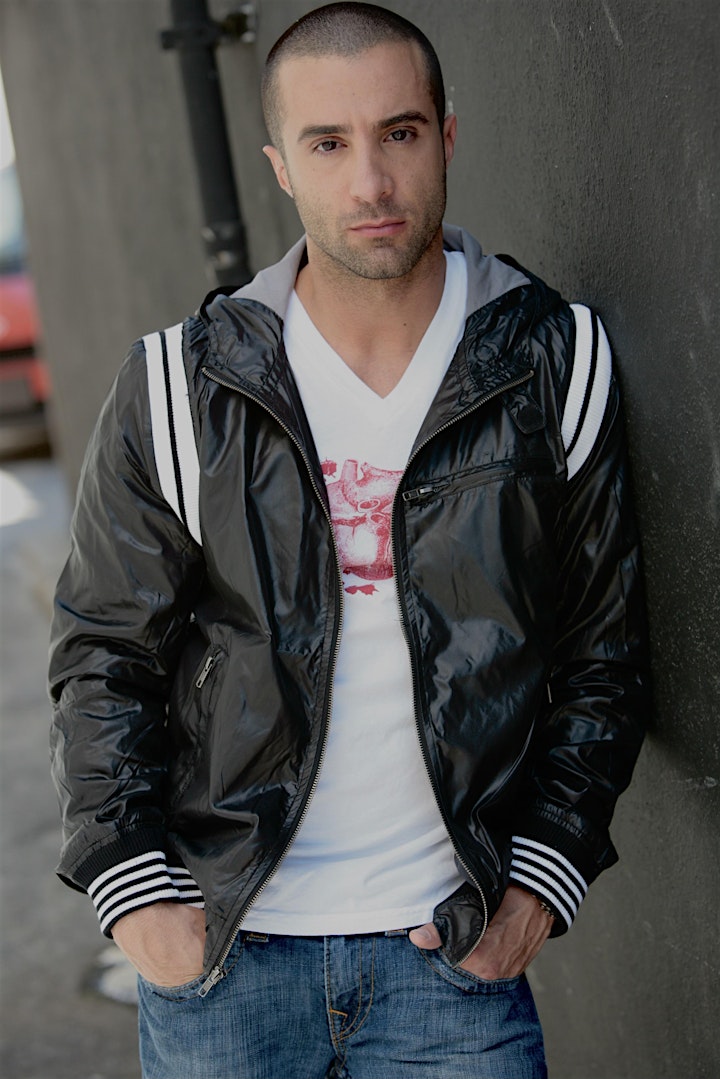 COMEDIAN, ACTOR, AND AIR FORCE VETERAN WHO ORIGINALLY HAILS FROM YONKERS, NY. OSHANA WAS MOST RECENTLY SEEN IN THE FEATURE FILM FIFTY SHADES OF BLACK OPPOSITE MARLON WAYANS, THE MTV SERIES ACTING OUT, AND THE COMEDY SERIES 'RETURN OF THE MAC' FOR POP.
PRIOR CREDITS INCLUDE THE FOX SITCOM 'TIL DEATH', THE JAIME FOXX-PRODUCED SKETCH SERIES' IN THE FLOW' WITH AFFION CROCKETT, AND AS A CAST MEMBER ON DAMON WAYANS' SHOWTIME SKETCH SERIES 'THE UNDERGROUND'.
HE ALSO HAS A HALF-HOUR COMEDY CENTRAL SPECIAL 'THE NEXT LEVEL' PRESENTED BY KEVIN HART. HIS STAND-UP HAS ALSO BEEN PROFILED ON HBO'S DEF COMEDY JAM AS WELL AS THE NEW WAVE-PRODUCED COMEDY DYNAMICS: COMING TO THE STAGE FOR HULU.
To register for this event, please click here   
Refund Policy
Contact the organizer to request a refund.
Eventbrite's fee is nonrefundable.