Run for Palestine Reach for Education Denver, CO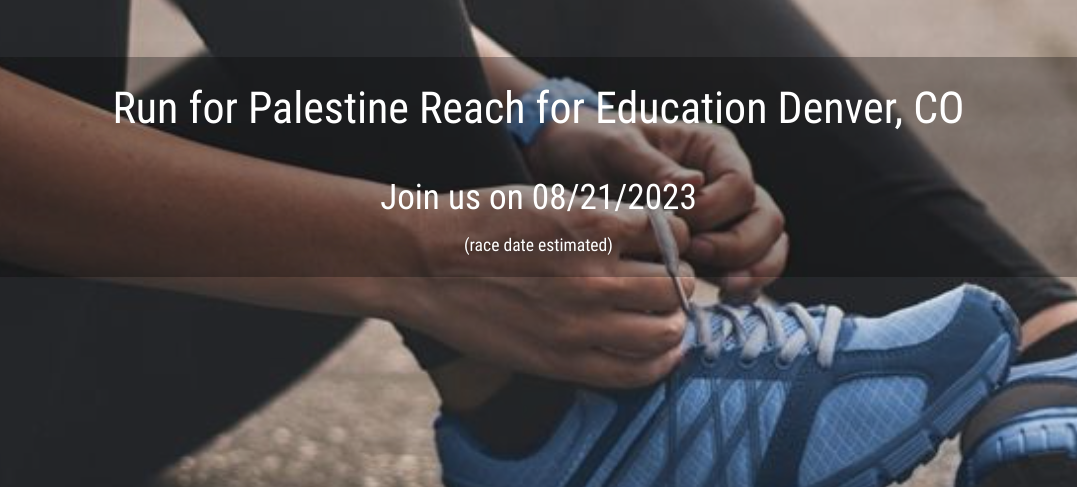 Date/Time
Date(s) - 08/21/2023
12:00 am
Location
AURORA, CO
Categories
Cost:
USD
Contact Person:

Email:
info@run4palestine.com
Website:
https://www.raceentry.com/run-for-palestine-reach-for-education-denver-co/race-information
Phone:
409-365-4995
Organization:
Run for Palestine

DENVER, CO
This race is to reach, educate, and inspire Palestinian students by aiding in their educational, personal, and professional development through scholarship and mentorship.
We are not just running for a better Palestine, we are running for a better world. By educating Palestinian youth, we are unlocking a new vessel of hope and advancement for all of mankind.
Our purpose is to inspire people from all religions, races, and backgrounds to join forces and run for one common cause: peace. To change the world, the impact must always start locally.
We invite you to join us and your community to run for Palestine, and reach for education.