Umar bin Al-Khattab (RA)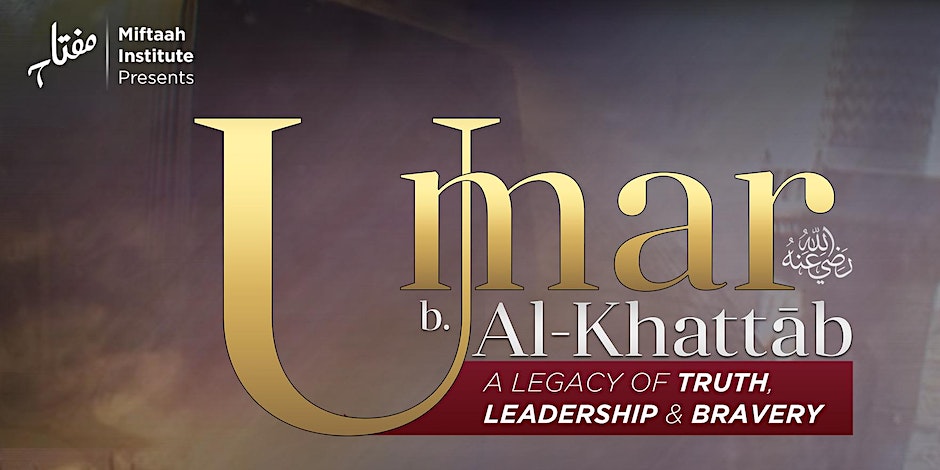 Date/Time
Date(s) - 05/20/2023
5:00 pm - 10:00 pm
Location
Miftaah Campus
Categories
Cost:
5-10 USD
Contact Person:

Email:

Website:
https://www.eventbrite.com/e/umar-bin-al-khattab-ra-tickets-629430402277?aff=ebdssbdestsearch
Phone:

Organization:


Miftaah Seminar: Umar bin Al-Khattab (RA)!
Powerful. Compassionate. Honorable. With the Utmost God-Consciousness. Umar ibn Khattab (RA) was known as al-Faruq, the one who distinguishes falsehood and evil. It was said that he was the door holding back trial and tribulation from the ummah. The Prophet (SAW said of him, "If there were to be a a prophet after me, it surely would be Umar (RA)."  His reign as caliphate changed the scope of the world as we know it, eventually leading to multiple Muslim caliphates, one spreading from Spain all the way to Russia! More than his influence, was his erudition, his character, and God-consciousness.
Learn about one of the most influential figures in the history of Islam and the one of the right hand men of the Prophet (SAW) with Miftaah during a seminar by guest scholar, Mufti Sultan Mohiuddin from Saturday, May 20th from 5:00 PM – 8:00 PM.