Florida Governor DeSantis exports his Repressive Vision for America to Israel, Intruding on Israeli Politics at a Sensitive Moment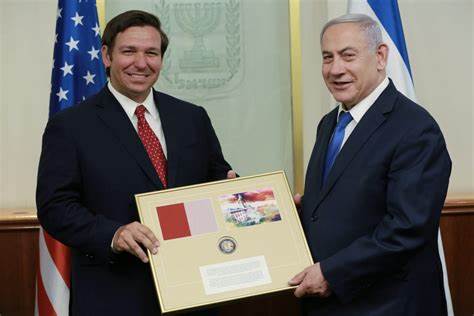 By: John Mason / Arab America Contributing Writer
Florida Governor Ron DeSantis visited Israel recently to promote business with his state and hint at his yet-unannounced candidacy for the U.S. presidency. He brought with him all of his baggage of intolerance of anyone and everything different from himself and other supremacists. DeSantis, unfortunately, dragged the Palestinians into his purview to underscore his intolerant view of people who are different. This review of the governor's trip underscores similarities between DeSantis' vision and Prime Minister Netanyahu's intentions for his far right-wing government.
DeSantis brings his intolerant, supremacist message to the Museum of Tolerance in Jerusalem
Ron DeSantis, Governor of Florida, traveled recently to Israel to promote business and his nascent campaign for the presidency. In all, DeSantis has visited Israel five times over his political career. In 2019, as Governor, he visited a West Bank disputed settlement. There, he jumped immediately into the thick of the Israeli-Palestinian dispute. In a press conference DeSantis responded to a question, reported in the news source Florida Politics, "while we want to treat all Israelis equally," he added the non sequitur, questioning "whether the Palestinians even wanted their own state."
DeSantis, in a speech during that 2019 visit, repeated the oft-heard statement critical of Israel, that it "is occupying and colonizing Palestinian land, discriminating against Palestinian citizens of Israel and denying Palestinian refugees the right to return to their homes. Inspired by the South African anti-apartheid movement, the BDS call urges action to pressure Israel to comply with international law." This DeSantis said, has got it all wrong. He then repeated another cliché, "The one constant throughout the modern history of the Middle East and the State of Israel is that Palestinian Arabs always wanted to get rid of the Jewish state more than they wanted their own state."
DeSantis' recent visit to Israel in late April intended to test foreign waters for his nascent presidential campaign. During a speech there he averred that the Palestinian people have never exercised power in historical Palestine. Responding to that in the news source Informed Comment, Professor Juan Cole opined, "What does it mean to say that there has never been a Palestinian state in the Holy Land? This is one of the allegations Florida Governor Ron DeSantis made on his trip to Israel, where he fell all over himself taking far right-wing colonialist stances."
Professor Cole continued, averring that the British supported states for both Palestinians and Jews, but "It did not happen not because there were no Palestinians but because the new political identity of the Israeli emerged and the Palestinians were ethnically cleansed and then occupied. Yet these very events contributed to the solidifying of Palestinian identity." While harshly stated, there is some truth to this.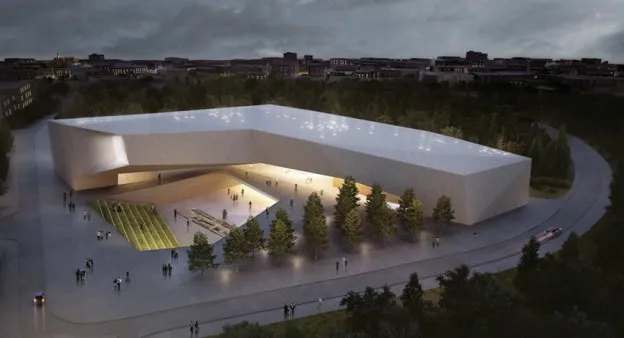 Tolerance not one of Ron DeSantis' strong points—as in 'Don't say Gay' and 'Disney, a woke corporation'

In DeSantis' address to a conference at the Simon Wiesenthal Center's Museum of Tolerance, he used the opportunity to sign a bill to strengthen his state's ability to combat antisemitism. At the same event, according to the Jewish News Service (JNS), he opportunistically "emphasized that there has never been a 'Palestinian' state in the Land of Israel or elsewhere." DeSantis also falsely equated a pro-Palestinian stance as antisemitic: "When your focus is only on one Jewish state, and you hold it up to a different standard than any other country in the world, that is antisemitism."
DeSantis also joined the Trump cult in referring to the historic biblical heartland of Judea and Samaria (now part of the West Bank) as "disputed territory." That would deny that that area is "occupied territory," as much of the world community calls it. The governor took the stance on the occupied territories as "the most historic Jewish lands there are going back thousands and thousands of years. There's never been a Palestinian Arab entity." All of this to fuel his campaign to obtain Florida's significant Jewish vote and the Jewish vote generally in what looks like a presidential campaign.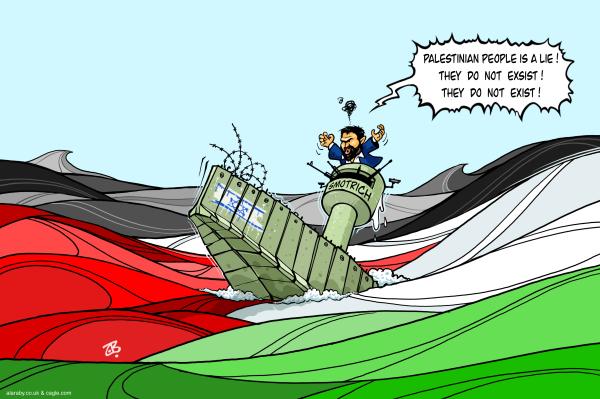 In another opinion piece, by Donna Nevel in Haraatz, DeSantis' trip to Israel is defined as "doing acrobatics to outflank Trump as the most uncritically 'pro-Israel' GOP candidate. His brutal, repressive vision for America is a perfect partner for Netanyahu's vision for Israel and the Palestinians."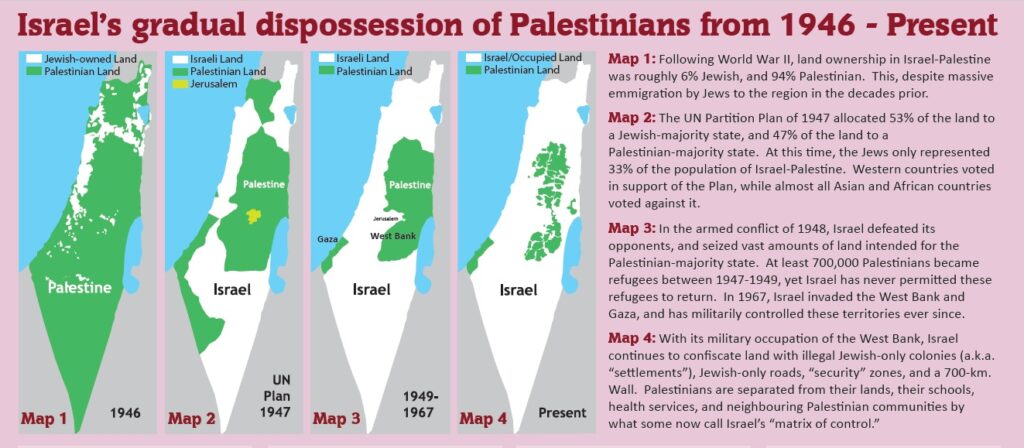 Not holding back, the opinion writer describes DeSantis as one who "is well-known for his lack of tolerance (and that is being extremely generous) and for leading Florida down a path of breath-taking anti-democratic measures and extreme repression has arrived in Israel just as the reality of Israel's unjust system–and its intolerance (again, that's extremely generous) — couldn't be more visible."
DeSantis, who might become a contender in the upcoming presidential election, is using his trip to Israel to build his base. He is doing cartwheels to outmaneuver ex-president Trump in his support for Netanyahu's far right wing government. DeSantis is using the Palestinians as pawns, throwaways, in his quest for power, not an unusual position for them throughout their unfortunate history. It's just possible that DeSantis finds his vision for Florida and for the entire U.S. as hand-in-glove with the Netanyahu government's vision for Israel. That couldn't be more dangerous—for both countries.
Sources
–"Ron DeSantis blasts Palestinians, Andrew Gillum at Israeli settlement, Florida Politics," 5/29/2019
–"Yes, Mr. DeSantis, there is a Palestinian People that has exercised Power in Historical Palestine," Informed Comment (Juan Cole), 4/30/2023
–"DeSantis: 'There's Never Been a Palestinian Arab Entity'," Jewish News Syndicate (JNS), 4/27/2023
–"DeSantis and Netanyahu: Shameless, Dangerous Anti-democratic Brothers-in-arms," Haaretz Opinion (Donna Nevel), 4/27/2023
John Mason, PhD., who focuses on Arab culture, society, and history, is the author of LEFT-HANDED IN AN ISLAMIC WORLD: An Anthropologist's Journey into the Middle East, New Academia Publishing, 2017. He has taught at the University of Libya, Benghazi, Rennselaer Polytechnic Institute in New York, and the American University in Cairo; John served with the United Nations in Tripoli, Libya, and consulted extensively on socioeconomic and political development for USAID and the World Bank in 65 countries.
Check out our Blog here!