Web Summit to be held In the Arab World for the First Time in Qatar
By: Alana Rehman / Arab America Contributing Writer
Web Summit:
The annual technology conference, Web Summit, connects people and ideas that change the world. The conference topics are web innovation, rising advances, and strategic investing. The first web Summit in 2009 was a mix of technologists, bloggers, and journalists in a Dublin hotel in Ireland.
Web Summit held conferences in Dublin, Ireland, until 2016, when it permanently moved to Lisbon. Web summits will move across Asia and the Middle East in the next five years. The partners of the web summit include Fortune 500 companies, Google, Amazon, Cisco Systems, Microsoft, and government entities.
Web Summit in Qatar: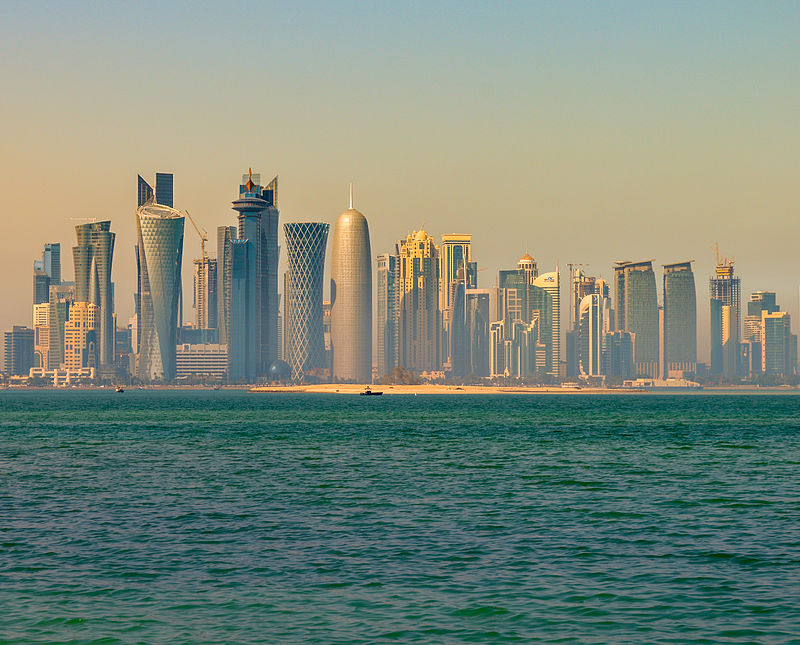 Qatar is ramping up technological innovation in the country's environment, government, and commercial sectors. Qatar outperforms other nations in the area, ranking 28th internationally for its potential for innovation in the World Economic Forum's Global Competitiveness Report 2021. The Qatari government invests significantly in technical infrastructure, focusing on cutting-edge fields like cybersecurity, blockchain, and artificial intelligence.
In March 2024, The largest technological conference in the world, the Web Summit, will be held in Qatar, according to a recent announcement by the Ministry of Communications and Information Technological (MCIT). Qatar's Minister of Communication said, "This event will help capitalize on world-class facilities and infrastructure, facilitate travel, and achieve an economic boost." 
The inaugural event, the first of its type in the area, Web Summit Qatar, will be held in Doha and bring together thousands of international businesspeople, investors, and the upcoming generation of world leaders.
"Web Summit Qatar will help connect a new generation of founders in the Middle East to investors, journalists, customers, partners, and more around the world," said Paddy Cosgrave, founder, and CEO of Web Summit. "Web Summit Qatar represents a new opportunity for Web Summit to convene technology's leaders and to develop an already fast-growing tech scene." (QNA)
This Web summit will result in boosting Qatar's economy as well as it will change the mindset of the world towards the Arab countries. The web summit in 2024 will be a notable highlight of MENA in the technology world and innovation. With a rapidly growing tech scene and a rich cultural heritage, Qatar provides a perfect backdrop for tech aficionados' global gatherings. 
The 2024 edition of the Web Summit is expected to be a remarkable event as it continues to develop and broaden its worldwide reach. Attendees will have a one-of-a-kind and fantastic experience as they investigate the technological future thanks to its blend of culture and innovation.
The Doha Exhibition and Convention Center (DECC) will host the summit's inaugural event in Qatar from March 4–7, 2024. Business partners can be met, industry experts can exchange ideas with those in other industries, and startup founders can network with possible investors at the conference.
Notably, Web Summit offers startup founders from around the world the chance to participate in the conference, showcase their businesses, and introduce themselves to the world's top investors, companies, and media through its startup program, ALPHA. 25 of the 52 companies chosen to attend the summit last year in Lisbon, Portugal, were from Africa, including Chad, Egypt, Gambia, Morocco, Mozambique, Nigeria, Rwanda, South Africa, and Tunisia. We anticipate that more African businesses will be chosen this year.
Check out Arab America's blog here!