Will Qatar See a Boost in Tourism Post-World Cup?
The Gulf state Qatar bid for the World Cup back over 12 years ago. 2010 was the year in which they were awarded the right to host the 2022 FIFA World Cup. There were controversies along the way and a huge amount of work that needed to be done regarding infrastructure, but they got the job done.
Following in Dubai's footsteps, Qatar seemingly wanted to be put on the map. Whilst the state is known for its business dealings, it was less known for its entertainment industry, despite the growth in projects like arab casino VIPArabClub. Besides the UAE, Egypt, and Morocco, the Arabic world is not a common destination for western tourists. Qatar wanted to change that.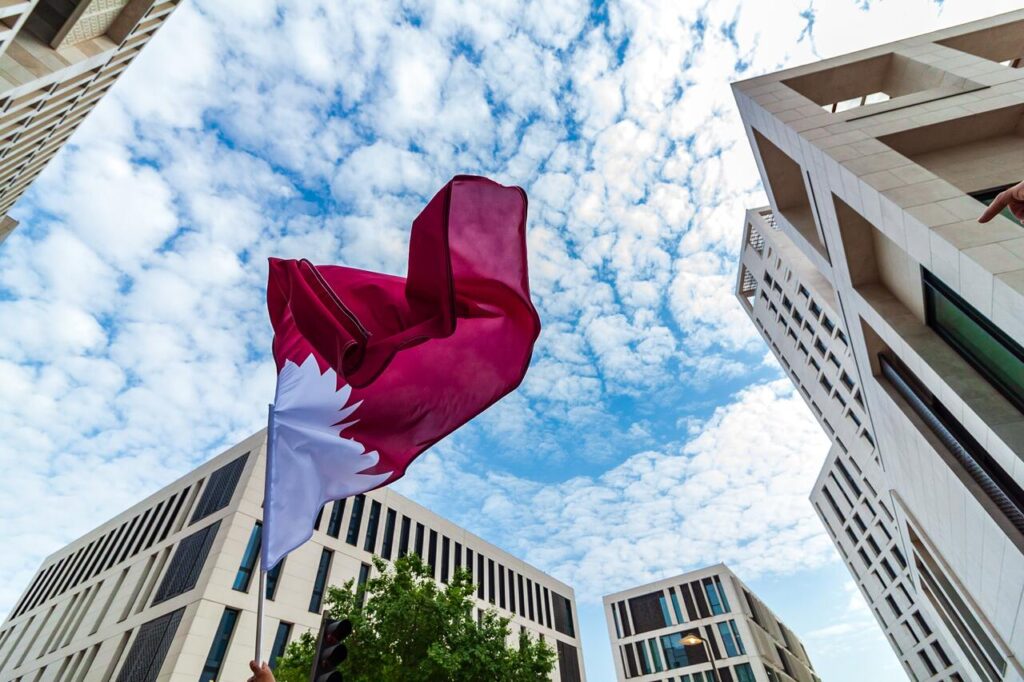 World Cup optimism
Forbes recently reported that Qatar spent over $200 billion on a "flawed World Cup". The real figure, though not official yet, appears to be closer to $300 billion – over 16 times more than the previous host of Russia.
Despite the outspoken concerns surrounding some of the events, mixed in with some bigotry, it's difficult to put forward the case that it was flawed in the aftermath. Having a mix of cultures in one space will always be challenging, but Qatar hosted a World Cup in which drunken disorder and violent crime was at its lowest.
Fans have never been safer, the infrastructure was built on time, and it was seemingly more organised than London's hosting of the Euros a year prior, which saw riots. The average match attendance was over 53,000 with positive experiences from fans, not to mention the success Morocco saw throughout the competition.
Tourism was only one element of Qatar's quest for World Cup fame – it was to acquire more soft power on the world stage.
Has Qatar's tourism seen a boost since the World Cup?
Qatar saw an immediate inflow of money from their World Cup efforts, as more that 1.4 million fans from around the globe attended the World Cup – most of which had never visited before. This equates to many billions generated in hotel revenues, drink sales, and World Cup tickets – not to mention broadcasting and advertising revenues.
Leading up to the World Cup, Qatar saw a steep rise in tourism. As reported by WorldData, Qatar saw under half a million visitors in 1995 and it took until 2006 to hit 1 million. Yet, by 2015, they were seeing almost 3 million visitors per year. COVID-19 impacted tourism globally, and continues to do so to this day, but it's expected that the long term rising trend in Qatari tourism continues to rise, with the help of the World Cup boost.
Though, the trend isn't specific to Qatar per se, as it was fairly in line with more general tourism in Western Asia. Of the 18 Western Asian countries, tourism went from under 2 million in 1995 to a peak of 9.5 million in 2019. The data for 2022 is yet to be announced, but it could very likely be back to these heights.
In fact, Qatar's neighbours have been clear in their expectation of a tourism boom as a result of the World Cup. This spillover is initially because many thousands commuted to Qatar from nearby countries. It makes sense, because Qatar only has three civil airports – enough to sustain tourism across a year, but difficult to manage when condensed into a one-month influx. But, it has reasonable transport links to its surrounding neighbours.
Repeat tourism is common – people enjoy certainty when they go on vacation. Many will have incredible memories of the competition and celebrations and will want to return in the future. It was reported that many football fans have already expressed plans to revisit the country. Ecuadorian journalist Daniel Palma said "I will definitely go back to Qatar, and would like to explore the desert, go shopping at The Pearl and Souq Waqif where I've really spent a lot of time during my visit there."
More than this, though, is that Qatar put itself on the map as a place beyond business dealings. Of all the neighbouring countries, it is Dubai, a place that has already been successful in becoming a tourism and expatriate hotspot, that benefited the most between the neighbours. Being just a ferry-ride and 7-hour car journey away, Dubai's familiarity was welcomed by many first-time visitors to the Qatar World Cup.
Final word
For those that came away from the World Cup with a negative view of Qatar due to the controversies were the same demographic that likely would have never visited. However, Qatar embraced the opportunity to build relations with advertisers and politicians around the world. Many visitors have expressed plans to return again, whilst others will be encouraged by the successful planning and execution of the event, which helped put Qatar on the map as a destination for entertainment and leisure.
Please note that this post was written by a third-party and does not necessarily reflect the views of Arab America or its employees. These posts help allow Arab America to produce our wonderful original content, thanks for your understanding.

Don't forget to check out Arab America's blog!