Arab America Foundation Announces 20 Under 20 Awardees for 2022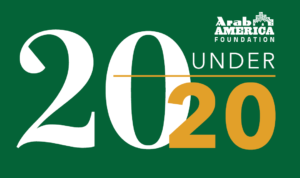 For Immediate Release
Washington DC (March 23, 2022): The Arab America Foundation announced today the awardees of their 20 Under 20 initiative. Twenty Arab Americans from throughout the U.S. were announced. Five judges from different states reviewed the applications anonymously (without identification of name or ethnicity).
The awardees are Ibrahim Ahmad, George Azar, Omar Barakat, Anthony Bayyouk, George Eid, Jad Elsaghir, Mohamed Faraj, Nahed El Fiky, Sereen Haddad, Daniel Hanna, Jenna Hijawi, Adelene Jeneid, Dina Kobeissi, Naim Mashni, Rami Moussa, Siham Moussa, Jena Musmar, Laila Nasher, Hussein Nasserdine, and Nooralhuda Omar Sami
20 Under 20 in 2022 is a celebration of accomplished young Arab Americans. The program spotlights students (16–20 years old) who achieved spectacular success in academics, work/internships, community service, extracurricular activities (such as clubs, sports, music, arts, and writing). Also, we acknowledge achievements demonstrating, but not limited to, outstanding leadership, dedication to a career path, new initiatives, and commitment to Arab American heritage and culture.
Warren David, president of Arab America and a co-founder of the Arab America Foundation said, "We are so excited to have such talented young Arab Americans who are proudly promoting their Arab heritage, committed to community, public service, and social justice causes in our global society. They are an inspiration to future generations of Arab Americans.
The awardees are under the age of 20, excel in their studies, work actively in their communities to help their peers, and demonstrate a commitment to their Arab heritage. The competition was open to all students who live and/or work in the United States and are of Arab descent. All awardees have shown remarkable leadership in their academics and in their extracurricular activities. They have exemplified what it means to be an Arab American in an increasingly multinational world. 
The Arab America Foundation and its board are grateful for the leadership of the initiative's coordinators, Nabelah Ghareeb, Ilham Eladlani, and Samar Sakakini, as well as the prestigious panel of judges.
The 20 Under 20 awardees for the class of 2022 will be honored at an event in the future.
About the Arab America Foundation
The Arab America Foundation (AAF) is a non-profit (501c3) educational and cultural organization. The mission of the AAF is to Promote the Arab heritage and empower Arab Americans; Educate Americans about the Arab identity and culture, and to Connect Arab Americans to each other and to other communities.
For more information about the 20 Under 20 initiative click here.
For more information about the Arab America Foundation, click here.
For media inquiries, please contact Claire Boyle, click here
The 20 Under 20 Awardees, Class of 2022
Ibrahim Ahmad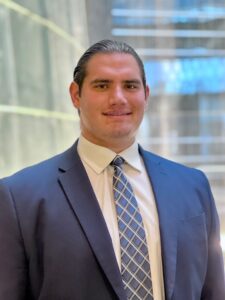 Ibrahim (Abe) Ahmad was born and raised in Dearborn, Michigan, and is the son of a Lebanese immigrant father, who fled his war-torn country to seek a better life here in the United States and live the American Dream, and a Lebanese mother who was born in the United States to Lebanese immigrants. He is a Junior at Wayne State University, and is majoring in Public Affairs as well as minoring in Peace & Conflict Studies. He has been heavily involved in helping elect leaders in his community to serve in local, state, and national government since a very young age. Ibrahim serves in a legislative/diplomatic capacity where he helps lead the charge on policy issues that benefit the constituents of his community. In addition, he seeks to attain a Masters in Public Policy with a concentration in International Policy from the University of Michigan and serve as a diplomat in the foreign relations sector with the U.S. State Department.
George Azar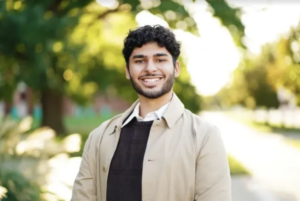 The son of Syrian immigrants, George is an ambitious undergraduate student at the Michigan State University's Lyman Briggs College; majoring in both Human Biology, on the Pre-Dental Track, and Arabic with minors in Bioethics and Entrepreneurship & Innovation. Along with his research positions at the Ohio State University's College of Dentistry and the National American Medical Association, he has co-founded and stands as the Co-Director and Chief Design Officer of a local nonprofit organization, GlobalMarks, highlighting and fundraising for other nonprofits focusing on various humanitarian rights crises. He hopes to pursue his interests in business, combatting healthcare disparities, and global public health.
Omar Barakat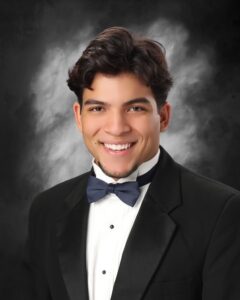 Omar Barakat is an eighteen-year-old who lives in Ventura County, California. In Omar's free time, he enjoys playing football, basketball, piano, guitar, and spending time with his family. Even though Omar has spent his entire life in America, he identifies closely with his Palestinian heritage and makes a great effort in holding onto and celebrating his ethnic background. For example, this year, Omar re-established the Muslim Student Association at his high school with hopes of encouraging a friendly atmosphere of diversity on campus. He holds a deep appreciation for his Arab heritage because of the cultural practices and traditions that come with it. It is Omar's hope that he can carry these ethnic traditions onto the next generation. Omar says: "that is what being a young Arab American is all about!"
Anthony Bayyouk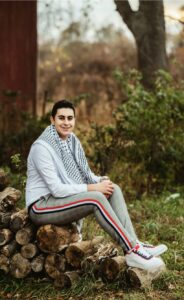 Anthony Bayyouk is a first-generation Arab American, and his parents both immigrated to America from Palestine. He also has roots in Egypt, Lebanon, and Syria. Anthony is currently a student at the American University of Washington DC, where he is studying political science and will eventually attend Law School. As the son of Palestinian immigrants, Anthony honors his ancestors by being proud of his ethnicity and letting everyone know he is an Arab American. Most recently, Anthony got to express his love for the Arab heritage when he interned for Arab America. During the internship, Anthony wrote dozens of articles about the culture, traditions, and life of the Arab World. Most importantly, he wrote a handful of articles about Palestine. Anthony tries to focus on more than the occupation of Palestine in his articles since he wants the world to know that Palestinians are so much more than the occupation. He is currently working with Arab America to connect college students in the same field and with Arab Americans in other fields. Arab Americans hold high positions in more fields than we realize. Anthony tells us that "Arab Americans' success in America relies on the help of each other."
George Eid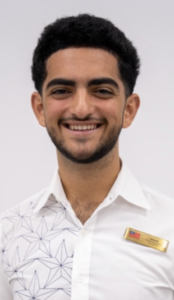 George Eid is a Lebanese American from Nashua, N.H. Before attending Dartmouth, George represented Nashua High School South as the student representative to his city's Board of Education. He also coordinated youth engagement in a U.S. Congressional Campaign and was an N.H. delegate to the 2020 U.S. Senate Youth Program. George has a lifelong passion for music, playing the organ, piano, and derbeke. He is also an avid language learner. George is currently working with the State Department as a Youth Ambassador at the U.S.A. Pavilion at Expo 2020 Dubai. After returning to Dartmouth, he will continue to serve as the Secretary of the J.Q.A. Foreign Policy Society and an active member of the M.E.N.A. Student Association and club ski team. After studying economics and Middle Eastern Studies, George will attend law school before combining his passions for international politics, economics, and languages to serve in the U.S. Foreign Service.
Jad Elsaghir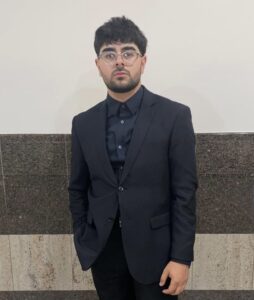 Jad Elsaghir is a first-generation university student from BintejBeil, Lebanon, attending the University of Michigan in Ann Arbor. Jad has been very involved in the Arab community, and community as a whole since his early days in high school. Jad has dedicated a great amount of time to helping his community grow especially during times of need, and he also reached over 500 hours of community service. Now, as a biomedical engineering major, Jad has switched his focus to working on his finishing his degree to further help a larger population. His goal is to find a cure for the autoimmune disease alopecia, while also studying and conducting cancer research. Along with being an engineer, Jad's dream is to work with and build prosthetics; and to create breakthroughs in emerging fields of study such as nanotechnology.
Mohamed Faraj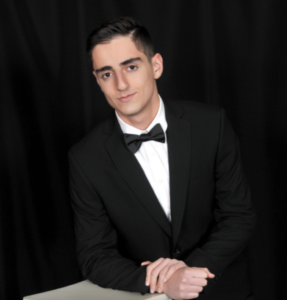 Mohamed Faraj was born and raised in the graceful town of Bint Jbeil, Lebanon, and lived under its serenity for most of his life until moving permanently to the United States during his sophomore year of high school. His family left Lebanon due to the economic destruction that was wrought upon the country. Mohamed describes himself as a curious child who grew up in a country that offered sub-par medical service, and with that, he was inspired to go into medicine, specifically, in the field of neurology because he watched how his grandmother deteriorated as she succumbed to Alzheimer's disease. In Lebanon, Mohamed assisted in running his father's insurance business which also sharpened his mind. He says his greatest obstacle in moving to the United States was adjusting to a new way of life and getting over the unexpected culture shock. Mohamed felt hopeless at times as a Lebanese immigrant in the United States, but he said with hard work and determination that he was able to adjust to life in an American high school, and he aspires to become the hero in the white coat that his mother always wanted him to be.
Nahed El Fiky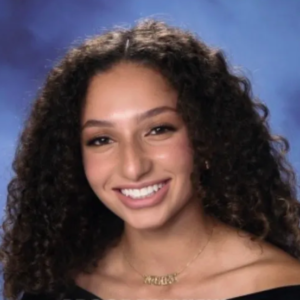 Nahed El Fiky lives in Maryland, and her family is Egyptian. She attends Clarksburg High School and Montgomery College, where she is earning an associate degree along with her high school diploma. This year, Nahed will be graduating as a certified surgical technologist, with five-hundred clinical hours in a well-respected Washington, D.C. area hospital. She has primary interests in biomedical science-related disciplines, aspires to join a(n) MD-PhD program, and hopes to become a dermatologist.
Sereen Haddad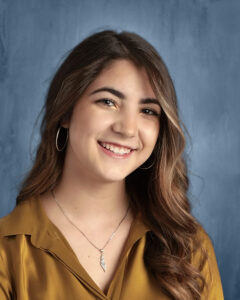 Sereen is a high school senior and IB Diploma candidate at King Abdullah Academy in Herndon, Virginia. Sereen has been a member of the varsity volleyball and soccer teams. She is currently the president of the Community Service Club. She has been a Girl Scout since kindergarten which contributed to her passion for community service. She has won two awards, the Fairfax County Peace Award and Shelter House Creating New Beginnings Award for her dedication to improving the lives of domestic violence survivors. Sereen is a proud Palestinian American. She is the president of NOVA-PYG (Northern Virginia Palestinian Youth Group) a group for Palestinian American high schoolers dedicated to community service. In the summer of 2019, she attended "Go Palestine" a camp for diaspora youth to connect to their homeland. Sereen is planning on studying forensic science in college.
Daniel Hanna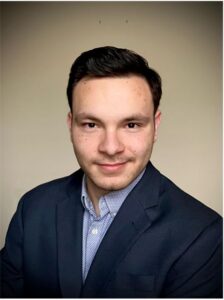 Daniel Hanna is 18 years old, and he currently lives in Texas with my mom, dad, and brother. Daniel moved away from California in the last four years where the rest of my family lives. Daniel is an idealist who hopes to create a better future for everyone through the use of innovative technology. Daniel considers school to be an important part of his life, and as he begins college soon, it will continue to be, though he also enjoys guitar, engineering, and debate. Next year, Daniel will be attending the University of Texas Austin to become a mechanical engineer and make his dreams a reality
Jenna Hijawi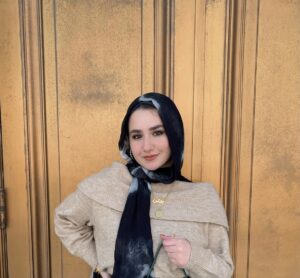 Jenna Hijawi is a 19-year-old Palestinian American who is passionate about giving back to the community that shaped her and gaining as much knowledge on all aspects of life as she can. Jenna says she has been blessed with so much in her life and has been given so many amazing opportunities. Her interests include art, medicine, women's rights, and community service. Jenna is proud of all that she has been able to accomplish, but she wouldn't have been able to do any of it without the support of the Arab American community she has around her that has shaped her into the woman she is today. Jenna says she "can't wait to see what the future holds for her and the Arab American community!"
Adelene Jeneid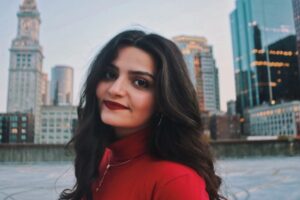 Adelene Jeneid is a Lebanese American, 19-year-old girl born to two Lebanese immigrants. Among many of her passions, she strives to utilize her blessings and opportunities to give back to her roots. In the past, she has been an ambassador and public speaker at global Model G20 Summits and has represented the United States' Youth in the Y20 in Argentina, speaking at Harvard Chinese Education Symposium and various events. She enjoys taking photos and participating in journalism and film production. She aspires to work as an International Human Rights Lawyer for the United Nations or for the State Department. Adelene dreams of one day leaving an impact on young women in the Middle East through education and empowerment. She spends her free time dancing the Dabke and making new episodes for her podcast "Listen Habibi."
Dina Kobeissi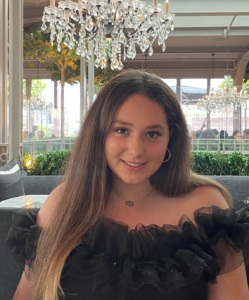 Dina Kobeissi is a 19-year-old Syrian and Lebanese American. She grew up in Boston, Massachusetts, and is currently a sophomore at Harvard College studying Government and Global Health and Health Policy while on the premed track. She is passionate about securing high-quality medical care for underserved populations in addition to improving American domestic and foreign policy with a particular interest in the Middle East. At Harvard, she is involved in a variety of organizations such as the Institute of Politics, the Undergraduate Council, and Harvard Model Congress. In her free time, Dina likes to play basketball or spend time with friends, but what she enjoys most is traveling to Syria and Lebanon in the summer. In her sophomore year of high school, she founded and served as president of the Middle Eastern/North African Student Association and she now serves as social chair for the Society of Arab Students at Harvard. She hopes to preserve her cultural traditions for generations to come and to make an impactful difference in her community.
Naim Mashni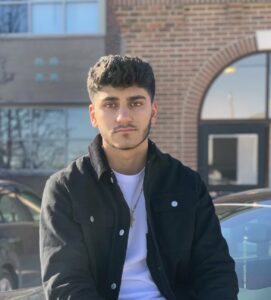 Naim Mashni is an 18-year-old from Northville, Michigan, and is a first-generation Palestinian and Jordanian American. He is a freshman at Lyman Briggs College at Michigan State University. As Founder and Co-President of Cure Found, this club offers top-tier pre-medical opportunities geared toward learning more about pulmonary medicine and cystic fibrosis. Cure Found collaborates with the MSU Cystic Fibrosis Center and the MSU College of Osteopathic Medicine to offer their members volunteering, shadowing, and research opportunities. Mashni aspires to integrate medicine and volunteer work as shown in his involvement in multiple medical internships and research done through the University of Michigan. He is a member of Michigan State University's Alpha Epsilon Delta Pre-Health Honors Society dedicated to volunteering and networking through the medical community. He is an advocate for the Arab-American community as shown through his volunteer work and passion.
Rami Moussa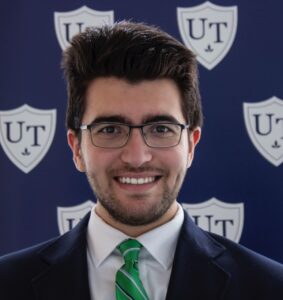 Rami Moussa, Presidential Scholar, currently conducts research at the University of Toledo. The son of Syrian immigrants, his work includes creating the National Arab American Medical Association NextGen chapter at UToledo and co-founding NAAMA Cleveland Youth which showcases his appreciation for culture. He is building a community, connecting students to resources that enhance their career development through service and enrichment, and working closely with Syrian refugees. His work with the Cognitive Disorders Research and the Integrating Social Psychology and Health in Research Laboratories has leveraged machine learning and other innovative techniques to expand upon published literature regarding disease dynamics, treatments, and comparisons. Rami serves as clinical coordinator of the Halim Clinic, a free clinic providing medical/dental care to the local un/underinsured population. He is on a mission to bring people together through a sense of community, which guides his work. Understanding cultural backgrounds and interpersonal connections guide his empathetic approach to medical service.
Siham Moussa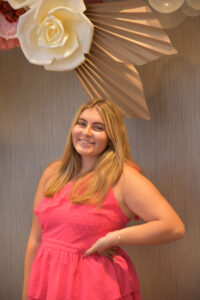 Siham (Sousou) Moussa is a first-generation Syrian American student that values building close-knit relationships and ties within her communities. Although she was born and raised in the greater Cleveland, OH area, she has since ventured out to the University of California, Irvine to study psychological sciences and business. Her goal is to explore how these fields allow people to connect with, learn from, and be inspired by one another. She is a founder of the youth chapter of the National Arab American Medical Association in Cleveland and remains involved remotely. Her passion for community empowerment is showcased by her work and service at Gigi's Playhouse, offering educational services to neurodiverse children, with an emphasis on Down syndrome. Currently, she is working to provide a diverse perspective in her university's social media broadcasting. She is incredibly motivated to help bring people together through these experiences by creating a sense of unity.
Jena Musmar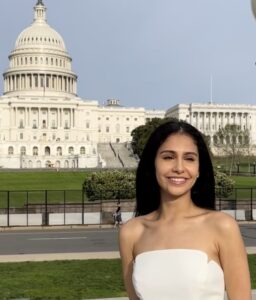 Jena Musmar is an undergraduate freshman at George Mason University studying Government and International Politics with the hopes of becoming an international human rights lawyer in the future. Passionate about evaluating criminal justice systems and foreign policy, Jena frequently researches discrimination and produces editorials on the Middle East and democracy to increase political and cultural awareness among peers. Outside of her research, Jena is passionate about preserving her Palestinian identity while expanding the current Arab identity to include Afro-Arabs, Christian Arabs, and others. She believes civil and human rights naturally align with the values of the Arab American community, and that it is her responsibility as an Arab to uphold these values to the Arabs around her and other communities in the DC metropolitan area.
Laila Nasher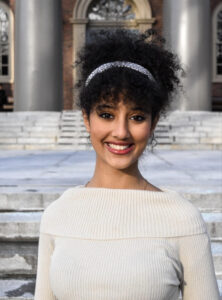 Born in Yemen and raised in Detroit, Laila is a community organizer and Harvard student. She fights for education equity in Detroit and Yemeni mobilization through civic engagement and writing. Laila's sat on the board of multiple non-profits, has spoken on The Today Show, was honored by the National Press Club, selected as a Jack Kent Cooke Scholar, and wrote a viral story for the Detroit Free Press on child marriage in the Yemeni-American community. Laila founded and raised $50,000 for "Dear Detroit," a new writing and mentorship program. She interned for Congresswoman Rashida Tlaib, worked on Abdullah Hammoud's Dearborn Mayoral campaign, and conducted research for a law professor and author, Dr. Khaled Beydoun. She is the first Yemeni representative on Harvard Undergraduate's Council, where she established the Arab Caucus. She is a director for Harvard MUN Dubai, the Caucus for Global Affairs, and is a Harvard Priscilia Chan Scholar.
Hussein Nasserdine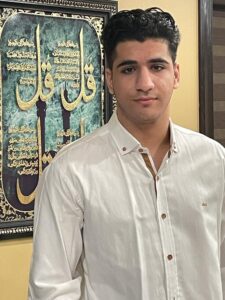 Hussein Nasserdine is a current senior at Crestwood High school. He is the salutatorian of his class and is graduating with a cumulative GPA of 4.64. He is the president of his school's Investment Club and the Captain of the Quiz Bowl team. He is passionate about helping others and volunteering in different organizations such as the NHS or through his local Mosque. Hussein has a desire to pursue a career in medicine and will be attending the University of Michigan where he plans to study Cell and Molecular Biology.
Nooralhuda Sami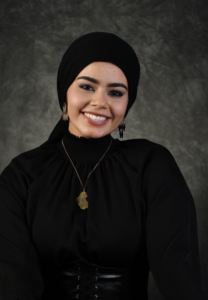 Nooralhuda Omar Sami- 20-year-old Iraqi writer & international advocate, & Junior at the UofM, Ann Arbor majoring in Bio. Anthropology & minoring in policy. Having immigrated from Iraq to Syria after the 2003 occupation, then from Syria to the US after the Syrian civil war, Noor shares a similar story to millions in the diaspora. Being Arab-American comes with its own range of inequities–a lack of representation, misstated censuses& various culture-specific health issues. As an agent of change from a culture of change makers, Noor has led international drives raising over $500k, is a researcher at the A.Anthropology Association linking respiratory diseases to war contaminants & works with multi-ethnic groups across the US in pursuit of collective liberation. This year she founded Al'Ilm Noor Foundation, an education program for school-aged students in Iraq working to expand further in the Middle East. Noor is in pursuit of an MD-PhD in anthropology to enhance her mobility as a public servant.
Compiled by Arab America
Check out Arab America's blog here!