Arab America Foundation Announces 20 Under 20 Awardees for 2023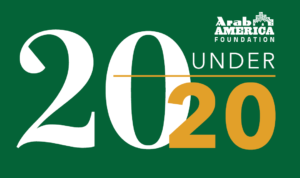 For Immediate Release
Washington DC (March 29, 2023): The Arab America Foundation announced today the awardees of their 20 Under 20 initiative. Twenty Arab Americans from throughout the U.S. were announced. Five judges from different states reviewed the applications anonymously (without identification of name or ethnicity).
The awardees are Baseem Abusneineh, Dean Aesh, Sara Alduais, Adriana Eid, Tala Eisouh, Nouha Elyazidi, Maryam Guerrab, Mona Habayeb, Maria Haddad, Ahmed Hauter, Salma Heram, Layla Ibrahim, Saif Juma, Rania Juma, Reem Killawi, Razaan Killawi, Ammer Qaddumi, Serena Saleh, Taleen Timani, and Jacob Toomey.
20 Under 20 in 2022 is a celebration of accomplished young Arab Americans. The program spotlights students (16–20 years old) who achieved spectacular success in academics, work/internships, community service, and extracurricular activities (such as clubs, sports, music, arts, and writing). Also, we acknowledge achievements demonstrating, but not limited to, outstanding leadership, dedication to a career path, new initiatives, and commitment to Arab American heritage and culture.
"As we announce the names of the '20 Under 20′ winners, we proudly acknowledge their exceptional achievements and contributions to our society," said Warren David, co-founder of the Arab America Foundation and president of Arab America. He added, "It's truly inspiring to witness young Arab Americans embracing their cultural heritage and asserting their voices. Their success gives us hope for the future, and we eagerly anticipate the day when these outstanding individuals assume leadership positions, representing a new era of Arab American excellence in our global community."
The awardees are under the age of 20, excel in their studies, work actively in their communities to help their peers and demonstrate a commitment to their Arab heritage. The competition was open to all students who live and/or work in the United States and are of Arab descent. All awardees have shown remarkable leadership in their academics and in their extracurricular activities. They have exemplified what it means to be an Arab American in an increasingly multinational world.
The Arab America Foundation and its board are grateful for the leadership of the initiative's coordinator, Nabelah Ghareeb as well as the prestigious panel of judges.
The 20 Under 20 awardees for the class of 2023 will be honored at the Connect Arab America: Empowerment Summit in the fall of 2023.
About the Arab America Foundation
The Arab America Foundation (AAF) is a non-profit (501c3) educational and cultural organization. The mission of the AAF is to Promote the Arab heritage and empower Arab Americans; Educate Americans about Arab identity and culture, and to Connect Arab Americans to each other and to other communities.
For more information about the 20 Under 20 initiative click here.
For more information about the Arab America Foundation, click here.
For media inquiries, please contact Claire Boyle, click here
The 20 Under 20 Awardees, Class of 2022
Baseem Abusneineh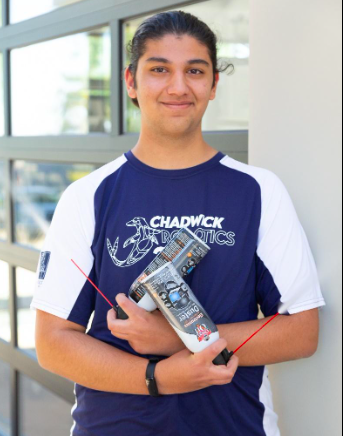 Baseem Abusneineh is a 12th-grade student at Chadwick School in Los Angeles, California. He is Palestinian-Iraqi-Arab American and a fluent Arabic speaker (both Palestinian and Iraqi dialects). Baseem is inspired by the amazing achievements of Arab Americans in the realms of innovation, engineering, science, and technology. He is an active member of the Arab American community who is looking for ways to bring representation and awareness about Arab American culture, history, and tradition to my generation. Baseem has been recognized as a leader in his school and community by following his passion as an engineer and builder while also fusing Arab heritage and identity into his role as an honor student, club leader, class president, head communicator, robotics team engineer, NASA intern, and volunteer.
Dean Aesh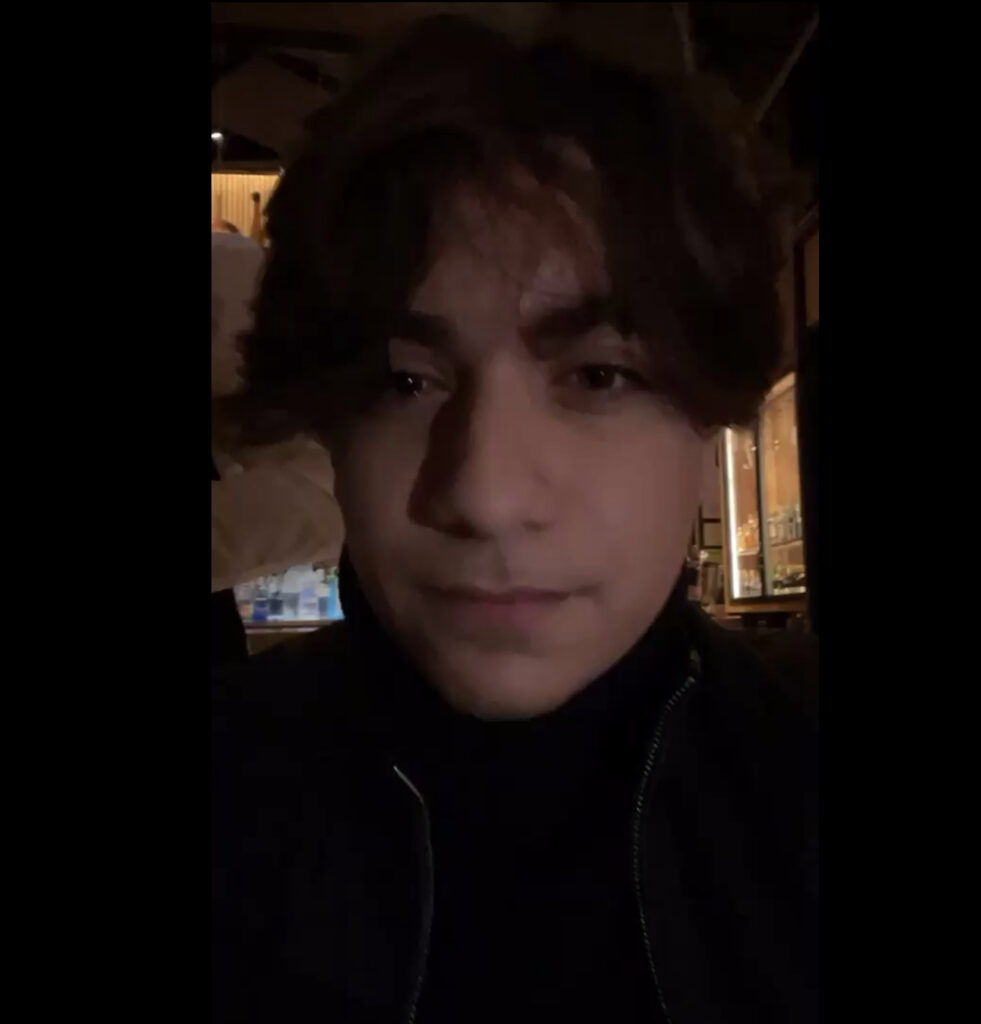 Dean Aesh is a multi-talented individual who has excelled in several areas throughout his career. He is Palestinian and currently attends Al-Ghazaly Junior/Senior High School in New Jersey. He is recognized for his outstanding leadership skills and his expertise in the tech industry. As the founder of a solidity development agency, Aesh connected web developers with individuals offering online coding services to clients who had nowhere else to turn. During his time running this agency, he helped numerous projects and startups get off the ground. Dean's efforts resulted in creating a sustainable business that generated high 5-figure revenues. In addition to his success in the tech industry, Dean has also excelled in the medical and legal fields. He interned under Dr. Tamir Tawfik, a Neuro/Spine Surgeon at Uprite Medical and under Mohamed H. Nabulsi, Esq. Furthermore, Dean served as President of the Law and Justice Club at his school. Dean's dedication to leadership and service was evident through his participation in Model United Nations competitions at NYU and Columbia University. He also worked at the EMG Covid Center as a specimen collector during the pandemic. Dean's accomplishments highlight his drive, ambition, and passion for making a difference in the world.
Sara Alduais
Sara Alduais is a 20-year-old Yemeni American from Dearborn, Michigan. Before attending the University of Michigan – Dearborn, she was accepted into the prestigious 5-year program, Henry Ford Early College, selected as one out of fifty students statewide. She is pursuing a Bachelor of English and Secondary Education, working towards a Ph.D. in English Literature, to become a college professor. Sara is a 2-time self-published author of the Michigan Reading Association award-winning children's book Waiting For You, and her newest work This is My Hijab. She is currently a board member and social media manager at the non-profit organization United Humanitarian Foundation, working on providing aid and charity work here in Michigan, Yemen, and Lebanon. Sara has over 7 years of community service work, with organizations such as ACCESS, Communities in Schools, The UHF, and The Amity Foundation, working hard to give back to a community that has supported her.
Adriana Eid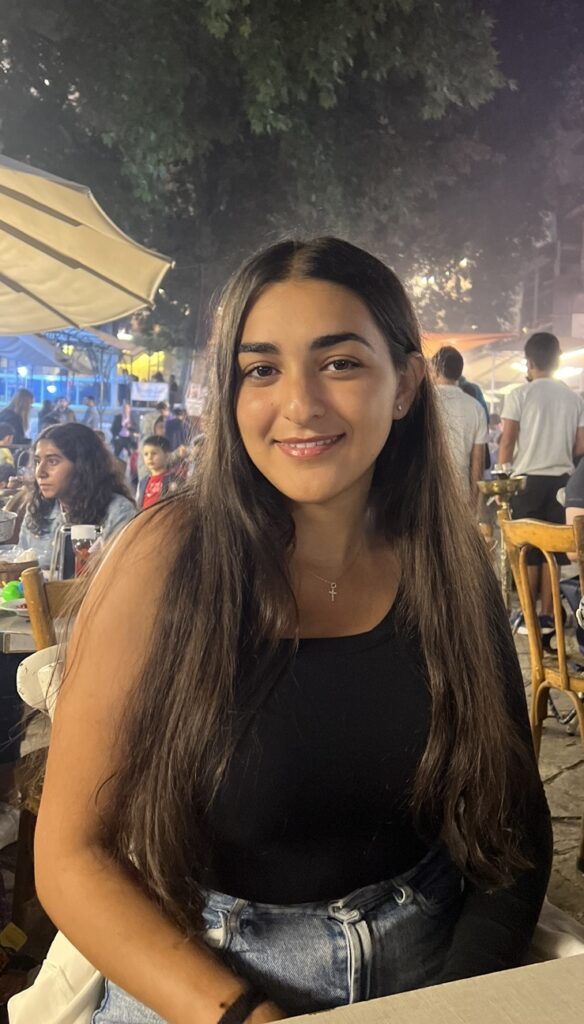 Adriana Eid is a 19-year-old Lebanese American, from New Hampshire. She completed the International Baccalaureate Diploma Program at the International School of Boston, a bilingual French and English school in Cambridge, MA. Adriana is currently studying Business Administration at Boston University (BU) Questrom School of Business. She is also in the Honors Program at Questrom. At BU, Adriana is very involved with the Lebanese community; she is currently the Secretary of the Lebanese Club. In Adriana's free time, she loves playing soccer, cooking, spending time with her family, listening to Arabic music, and learning languages. She is currently fluent in four languages and is learning her fifth.
Tala Eisouh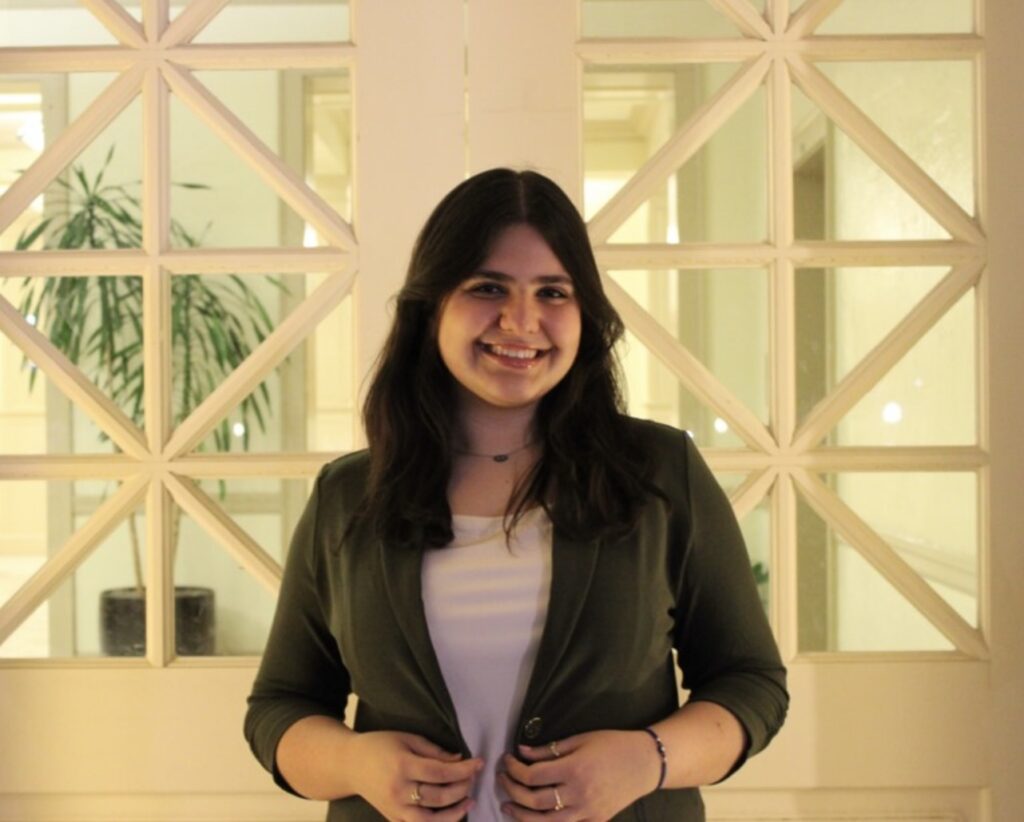 Tala Eisouh is an 18-year-old Jordanian American and she and her family immigrated to Illinois. Eisouh is a political science major at Chapman University. Tala is thinking about pursuing law to provide Arab representation and to help Arabs navigate the legal system. Her passion for helping others has been influenced by membership in the pre-law fraternity, Kappa Alpha Pi. Tala was president of her pledge class and led students to become official members of the fraternity. Eisouh is on the fraternity's DEI committee, which promotes diversity, and she has made it her priority to advocate for Arabs. Being in Students for Justice in Palestine (SJP), she is part of a group fighting for Palestinian liberation. Eisouh is heavily involved in her church which gives back to communities in the Middle East. Tala's parents raised her to be proud of her roots, which is why she hopes to continue using her voice to share Arab values and traditions with others.
Nouha Elyazidi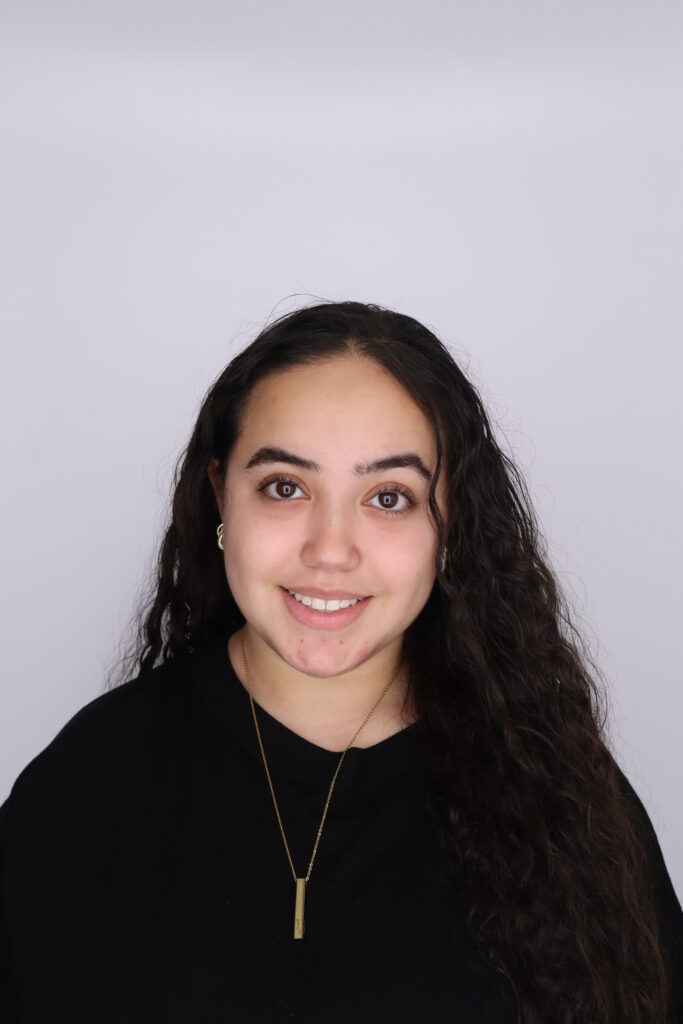 Nouha Elyazidi was raised in Boston, Massachusetts, to Moroccan immigrant parents. She is currently a sophomore at George Washington University studying International Affairs with a double concentration in Middle East Studies and Conflict Resolution with a minor in Arabic. Nouha deeply values her Arab heritage, and most of her professional and academic experiences surround the Middle East/North Africa Region. She served as an intern for Arab America, currently works at the George Washington University Institute for Middle East Studies, and is an intern with the United States Department of State American Muslim and Friends at State organization. She is an active member of her university's Arab Students Association and Muslim Students' Association. Nouha hopes to work for an international organization focusing on development or humanitarian aid, specifically in the MENA region. Outside of academics, she enjoys reading and traveling.
Maryam Guerrab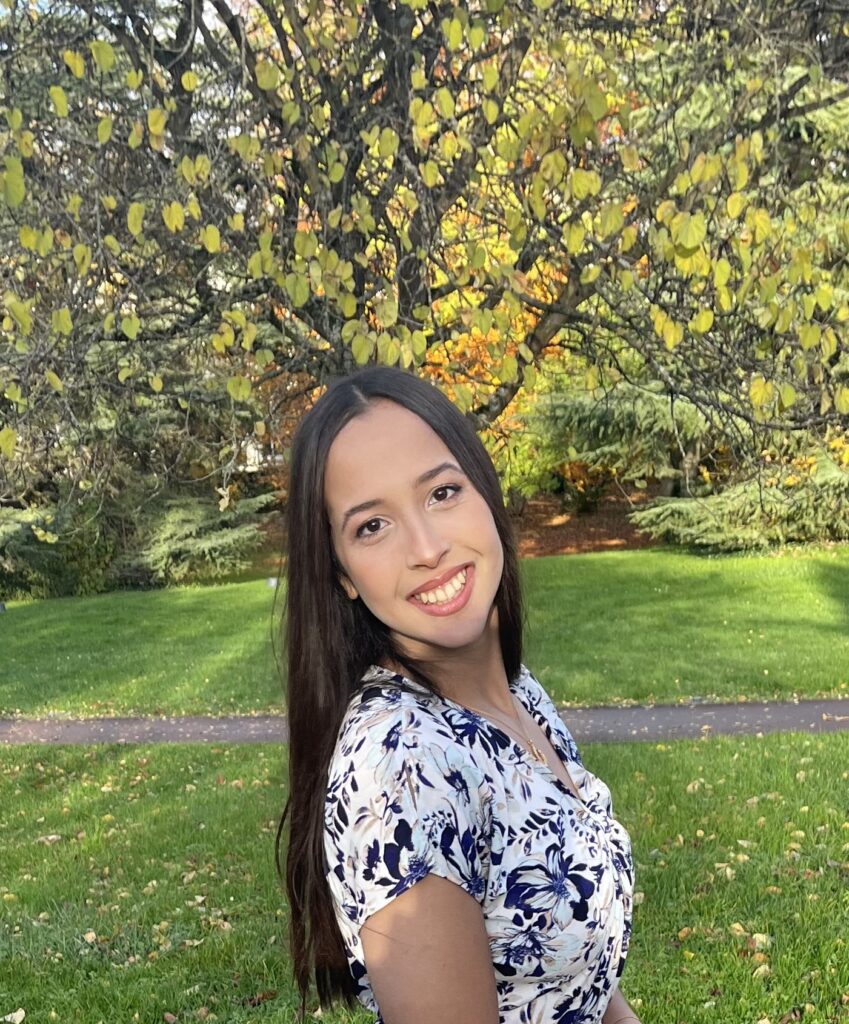 Maryam Guerrab is a sophomore at Harvard College studying Government, Global Health & Health Policy, and Arabic on the pre-med track. Raised in Raleigh, North Carolina, Maryam grew up amongst her large Algerian family and a strong Arab community. Maryam is passionate about empowering marginalized communities and achieving a truly equitable world. Throughout high school, Maryam was engaged in racial equity and public policy work as a Racial Equity Consultant and Youth Advocate. At Harvard, Maryam has continued her commitment to service through her role as a Supervisor at the student-run Y2Y homeless shelter, Paralegal at the Woods Foundation where she worked to secure justice for wrongfully convicted individuals, and Refugee Patient Navigator at the Boston Center for Refugee Health and Human Rights. Currently, Maryam is undergoing EMT training in the hopes of one day using these skills to serve Arab communities both in the United States and abroad.
Mona Habayeb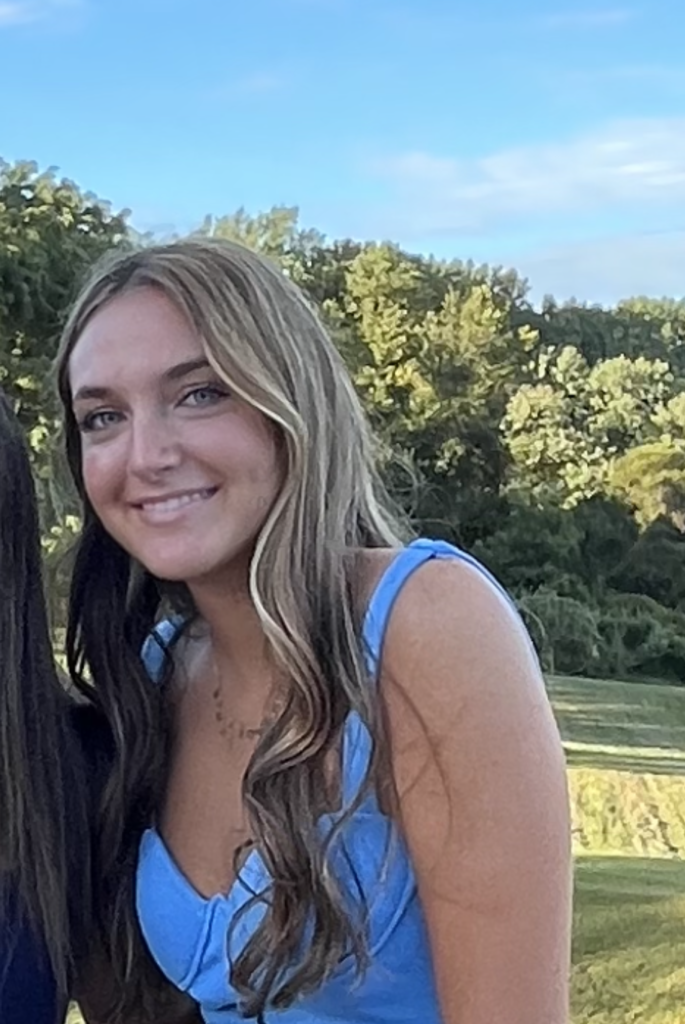 Born in Jordan, Mona Habayeb is deeply connected to her Arab roots through multiple aspects of her life. She is currently a junior in high school and founded the Middle Eastern & North African Club to educate her peers about Arab heritage, she is a youth leader for National Arab American Women's Association in hopes to connect Arab youth across DC, Maryland, and Virginia, and is a volunteer Arabic teacher at Abjadiyah Language Program. Mona wants to continue growing as a voice for young Arab Americans. She is passionate about representing the Arab community and inspiring other Arab Americans to make an impact on the world.
Maria Haddad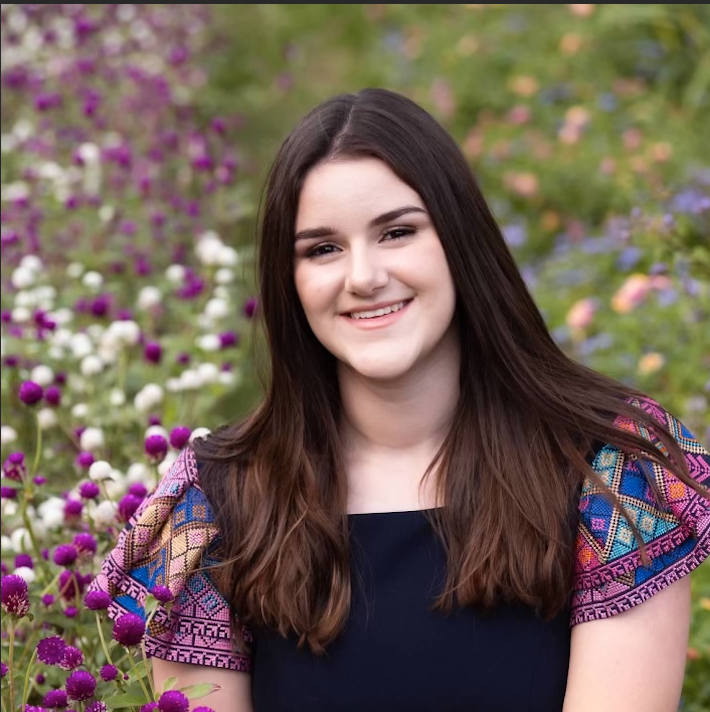 Maria Haddad is a Jordanian American teenager currently living in Richmond, Virginia. She was born in Amman, Jordan, and lived there until the spring of 2020, by which time she was about to turn 15 years old. Maria moved to Richmond at the end of her freshman year in high school. She considers herself fortunate to have learned from a variety of different educational environments which allowed her to gain a greater understanding of the world around her as an interconnected community despite our many differences. Maria is currently a senior in high school and is excited to join the Middle East Student Association at the college she is attending in the fall, as well as the continuation of her Arabic studies with the possibility of a study abroad opportunity in the future. She plans on studying archaeology, history, or political science in addition to Arabic and possibly statistics.
Ahmed Hauter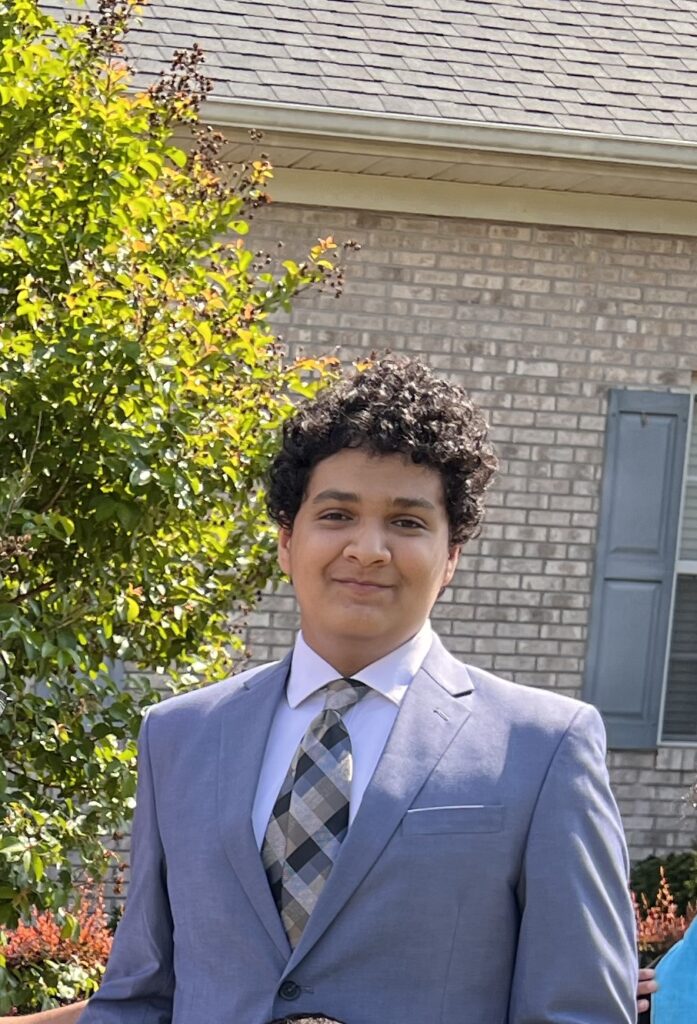 Ahmed Rashad Hauter is a passionate and dedicated young man who is committed to serving his community. He is the son of Yemeni immigrants from the village of Gatham who came to the United States in search of a better life, and he is proud of his family's heritage and culture. Ahmed currently attends Heritage High School as a Junior in Wake Forest, North Carolina where he ranks top 10% of his class. He is dual enrolled in Wake Technical College obtaining his associate's degree with a perfect 4.0 GPA. Ahmed plans to be the first in his family to pursue a career in STEM. When he's not studying, Ahmed spends his time volunteering at WakeMed Hospital where he has logged over 100 hours of service.
Salma Heram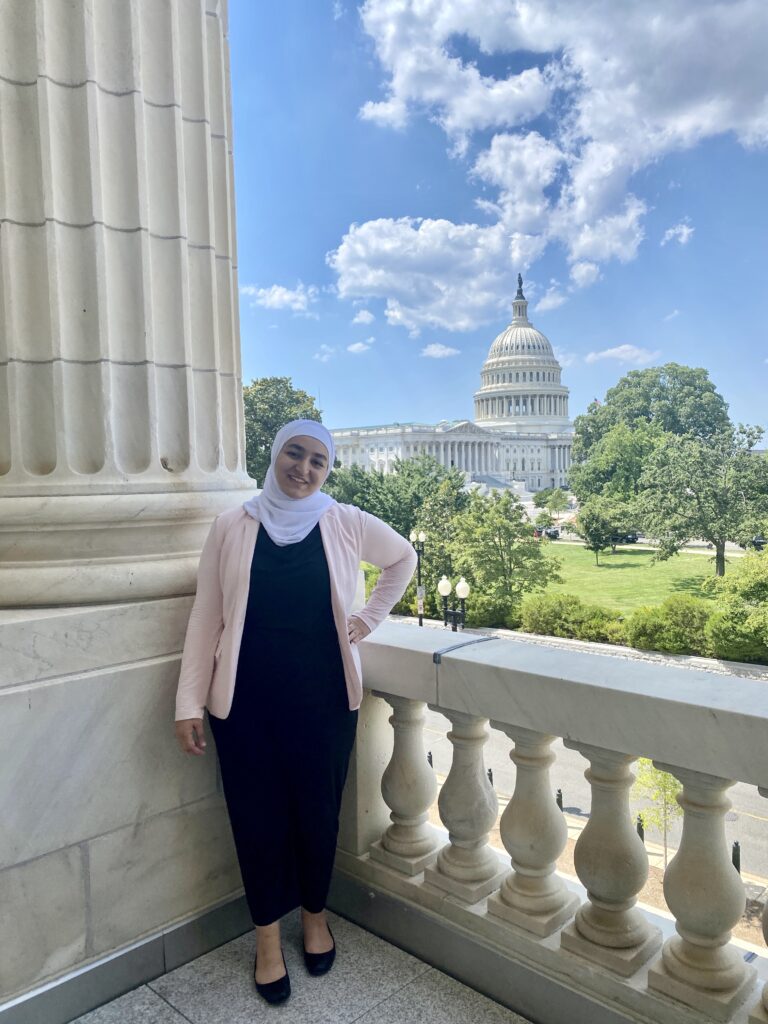 Salma Heram is a third-year undergraduate student majoring in peace studies and minoring in public health. As she hopes to attend medical school after graduation, she is also on the pre-med track and is pursuing a micro-minor in health equity. She is originally from Egypt and was raised in New Orleans, Louisiana. At GW, she is an alum of the Women's Leadership Program and continues to mentor freshmen members of the WLP. She is a student in the University Honors Program, where she also sits on the Diversity and Inclusion Committee. After serving as secretary of the Arab Student Association last year, she is now the organization's elected President. Outside of academics, Salma is an outspoken advocate for human rights and refugee rights. Having lived through the Arab Spring and the Egyptian Crisis as a child, Salma has grown to be vocal against armed conflict and human rights violations. In the future, Salma hopes to pursue a career in refugee aid work and humanitarian medicine, focusing on the health of women and children affected by conflict.
Layla Ibrahim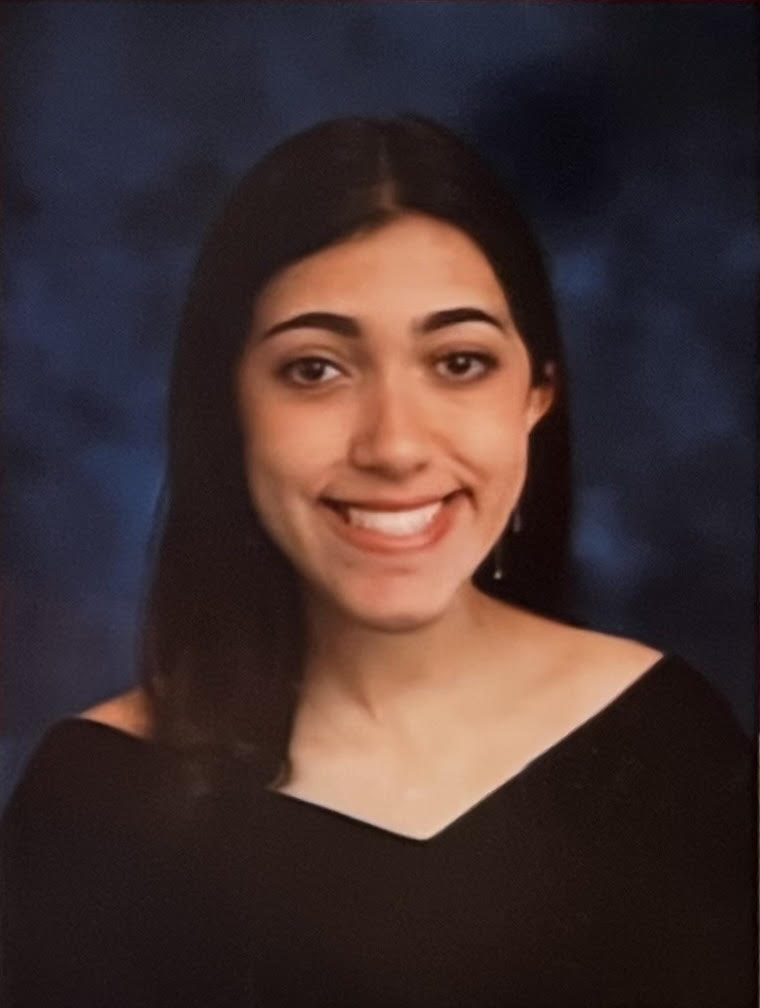 As an intern with Global Leadership Adventures, Layla Ibrahim researched sustainability and ways to implement eco-friendly practices in daily life. Layla is of Iraqi and Egyptian descent, and she is currently a senior at James Madison High School. She was recently selected to serve on the Federal Emergency Management Agency's National Youth Preparedness Council, a select group of 25 student representatives dedicated to eliminating inequity in disaster preparedness. As co-president of her school's Junior Civitan Club, Layla helps arrange over dozens of service projects to give back to her local and school communities. The club won her county's Student Peace award after a successful donation drive for local Afghan refugees. Layla also serves as co-president of her school's International Club and volunteers as a teacher's assistant at an elementary school summer program.
Saif Juma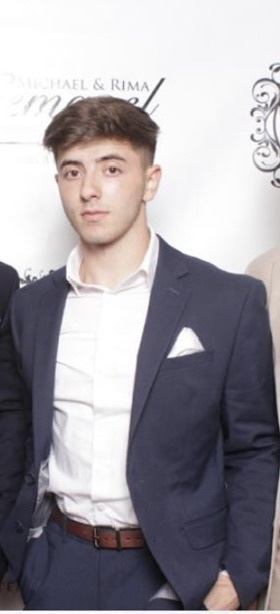 Saif Juma was born in Baghdad, Iraq, and he is an undergraduate student at Michigan State University, pursuing a degree in Human Biology at the Lyman Briggs College in hopes of becoming a physician in the future. He is a part of the Osteopathic Medical Scholars Program, which is a direct-med program that leads undergraduate students to pursue their physician studies at MSUCOM Medical School. His passion for medicine can be seen through his engagement as a Medical Assistant and as a founder of the Student Emergency Response Team at MSU. Saif is an advocate for the Arab-American community as shown through his volunteer work and involvement in the Iraqi American Union, in hopes of spreading awareness about Iraqi culture and heritage.
Rania Juma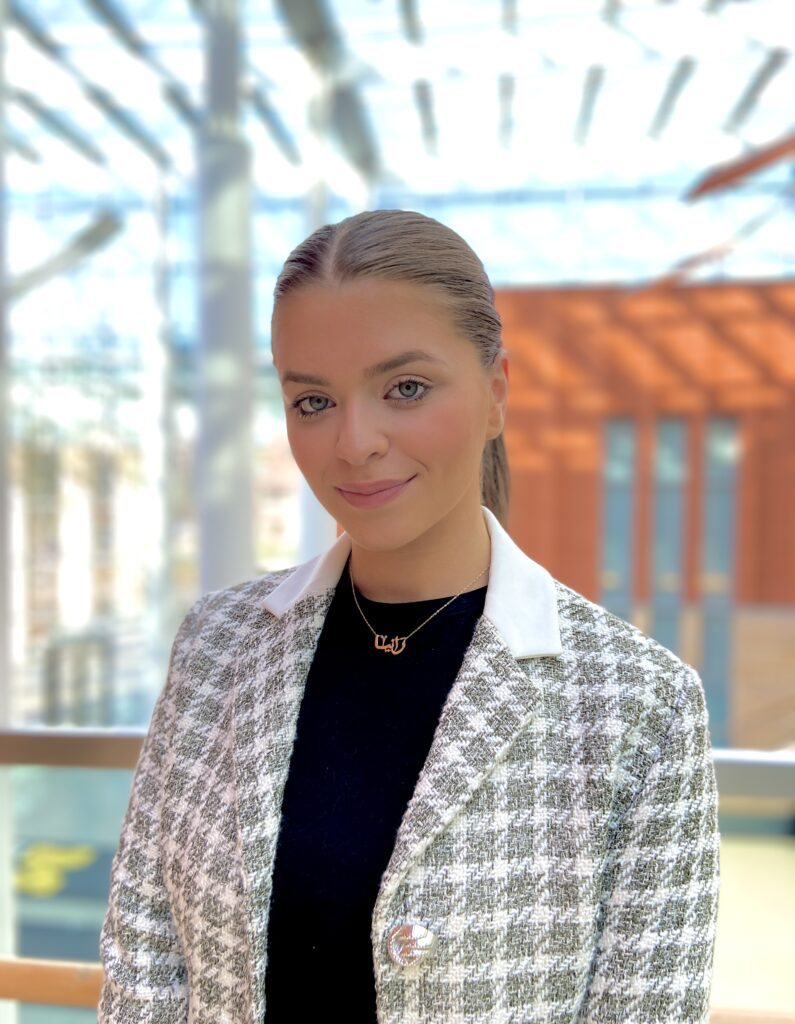 Rania Juma is of Iraqi descent and lived in Jordan at one time. She is a current sophomore at the University of Michigan-Ross School of Business. Her major is Business Administration with a double minor in Sociology of Health and Medicine and Community Action and Social Change. She was born in Iraq, but moved to Jordan shortly after, and currently lives in Michigan. Rania loves gaining leadership positions in my community and mentoring individuals around me. Juma recently co-founded Undergraduate Consulting at Ross (UCAR) to bridge the gap between advisory work and mentorship at the university. UCAR partners with top consulting companies to ensure that the organization offers its members mentorship, recruiting, and technical casing help. She is continuously looking for ways to provide a diverse perspective in all activities I am a part of. Being an advocate for the Arab-American community, Rania is always looking for opportunities to give back to the community that has offered me so much.
Reem Killawi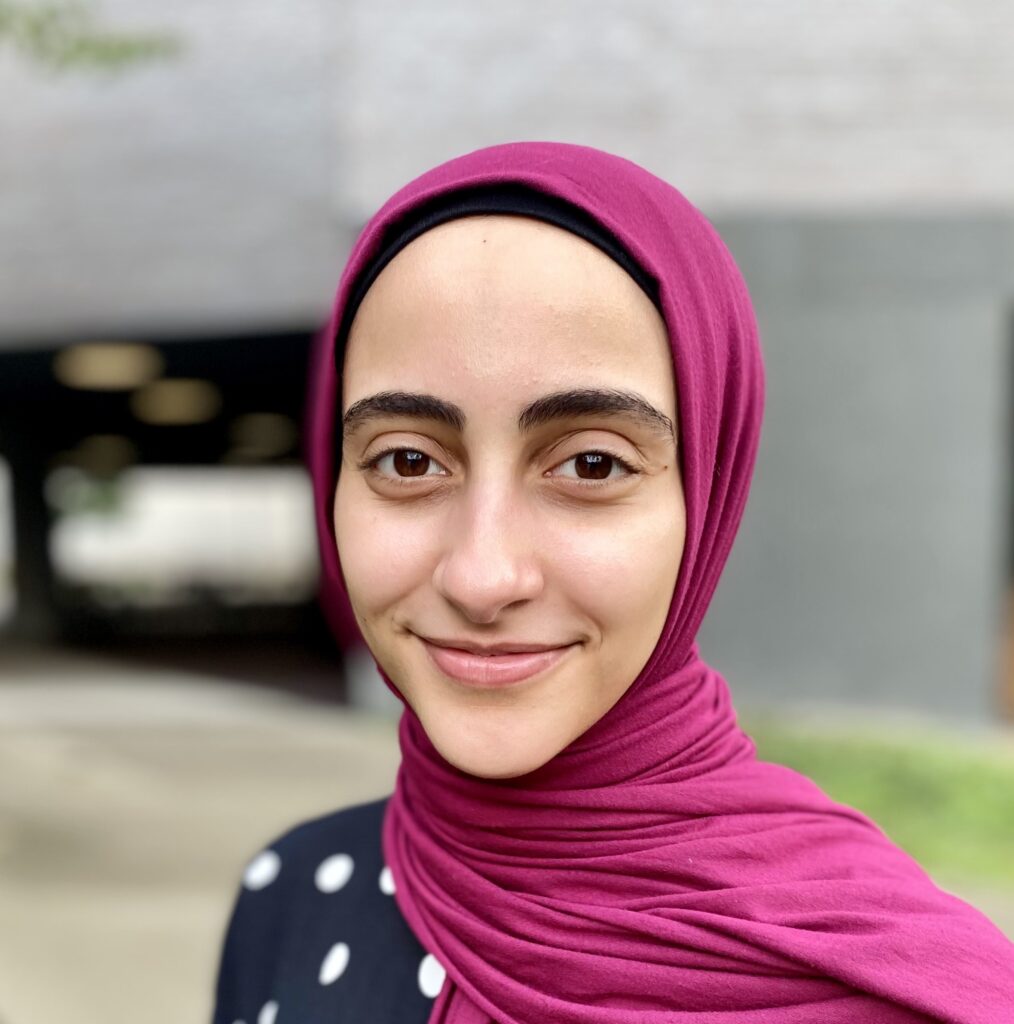 Reem Killawi is a Syrian-American, born and raised in the city of Detroit. She is pursuing a degree in Public Health with a minor in Food and Urban Studies at the University of Michigan. Reem is passionate about creating intentional and impactful youth programming and working towards equity in educational spaces and resources. She became the Refugee Tutoring Program Coordinator for Students Organize for Syria and has over 5 years of experience serving youth in Metro Detroit in various capacities. Reem's goal is to graduate with the tools and skills needed to create change in her community. After graduation, she hopes to gain experience by working as a refugee coordinator overseas. With that experience, Reem plans to pursue a masters focusing on public policy and community health research.
Razaan Killawi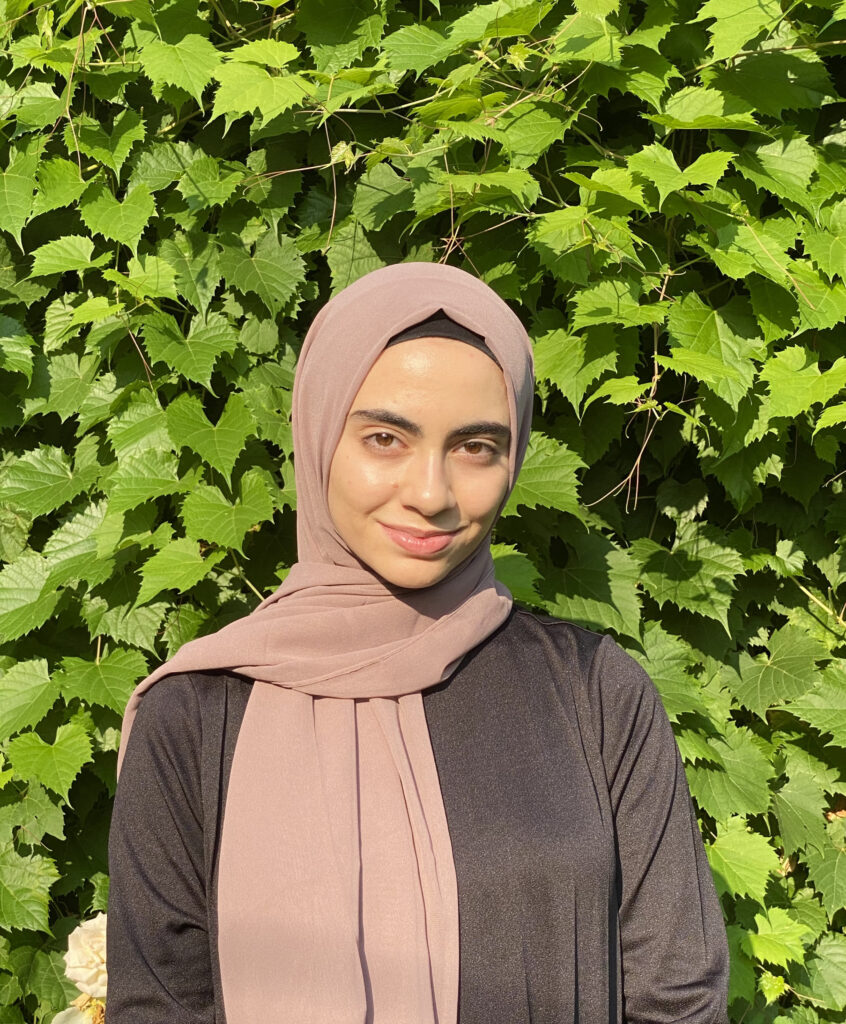 Razaan Killawi is a Syrian-American born and raised in Detroit, Michigan. She is currently a sophomore at the University of Michigan majoring in art and design and minoring in Entrepreneurship. Razaan enjoys exploring different mediums, from watercolor to film. Her art is inspired by life experiences, motivation to explore and shed light on different cultures, and bringing awareness to social injustices around the world. She is also one of 23 artists chosen to feature their art in a virtual exhibit launched by Muslim Advocates in combination with the Shangri La Museum of Islamic Arts. Her most recent work 'Faces of Hamtramck' is a public art installation created to honor and celebrate Hamtramck's diverse population and charm. In the future, she wants to use her art degree in combination with her community organizing experience to establish creative opportunities for emerging artists from disadvantaged communities.
Ammer Qaddumi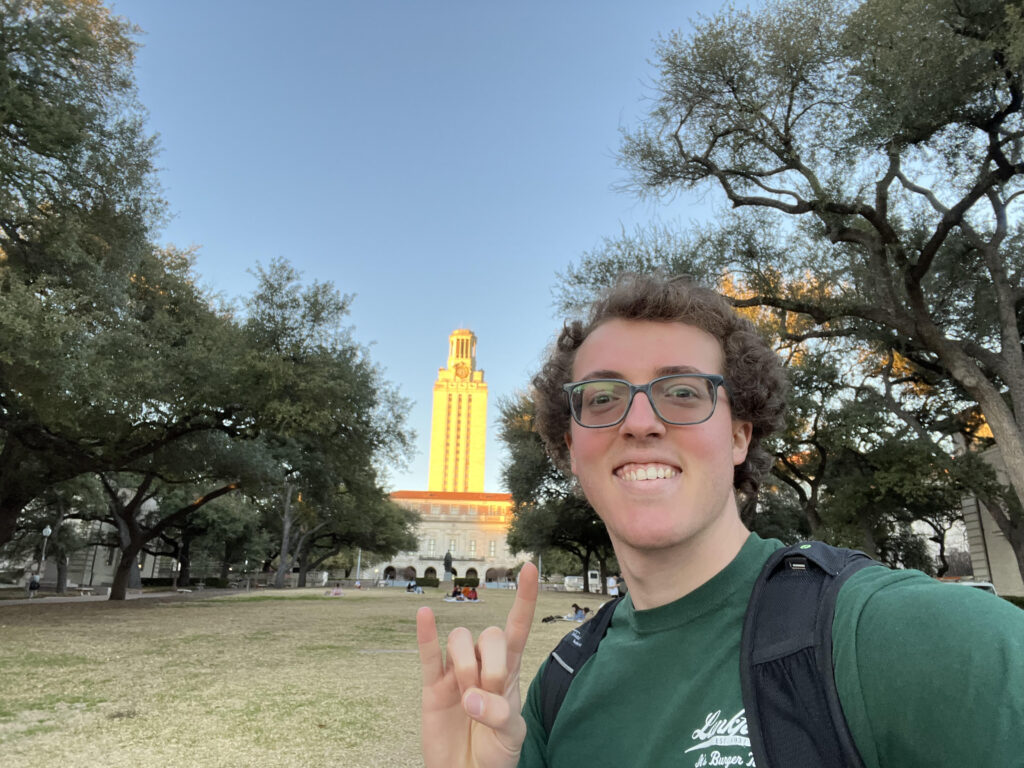 As a proud Palestinian-American, Ammer considers himself blessed to grow up in the great state of Texas. Aside from fantastic barbecue and cowboy culture, Texas has a thriving Palestinian community that never fails to represent the Arab American struggle in the Lone Star State. As one who has had the privilege of being nurtured by the lessons of this strong community, Ammer has had the equal opportunity to give back as a volunteer at events like the Annual Houston Palestinian Festival and rowdy protests on the corner of Post Oak and Westheimer. As a sophomore at the University of Texas at Austin, his Palestinian identity has continued to guide him to become an active member of the Palestine Solidarity Committee, allowing Qaddumi to share his passion for Palestine with other amazing Palestinian students. When he is not repping Palestine, you will find him running, playing basketball with friends, and enjoying time with family.
Serena Saleh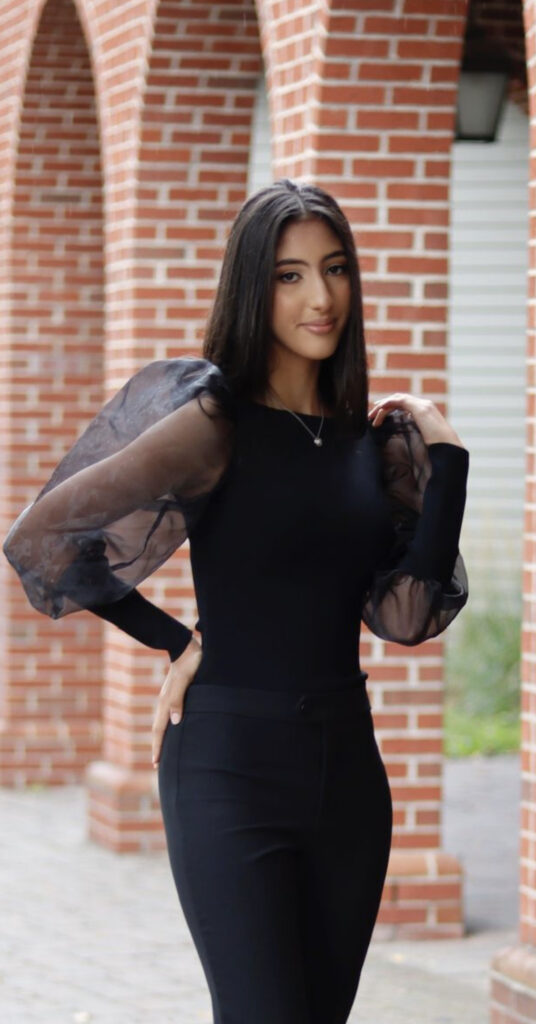 Serena Saleh is a Palestinian American senior at Crestwood High School in Dearborn Heights, Michigan. Graduating in the top 7% of her class, she's been a member of countless clubs and organizations however dedicates her time as the Secretary of her school's National Honor Society and as the Vice president of the Dearborn-Dearborn Heights Model United Nations Club and has dedicated hours to teach students interested in the world of Model UN. She's a 2-year Varsity player in Basketball and Softball and has contributed to over 180 hours of volunteering service within her community earning over 12 awards in NHS. Serena also applied to the Harvard MUN conference and reached out to her community which led the team of 12 students from the DDHMUN Club to earn around 10 awards and certificates. She's attended over 13 conferences, including 5 international MUN conferences, and won 7 awards and mentions. Serena hopes to better the lives of people and current technologies and major in Robotics and Biomedical Engineering in the Fall.
Taleen Timani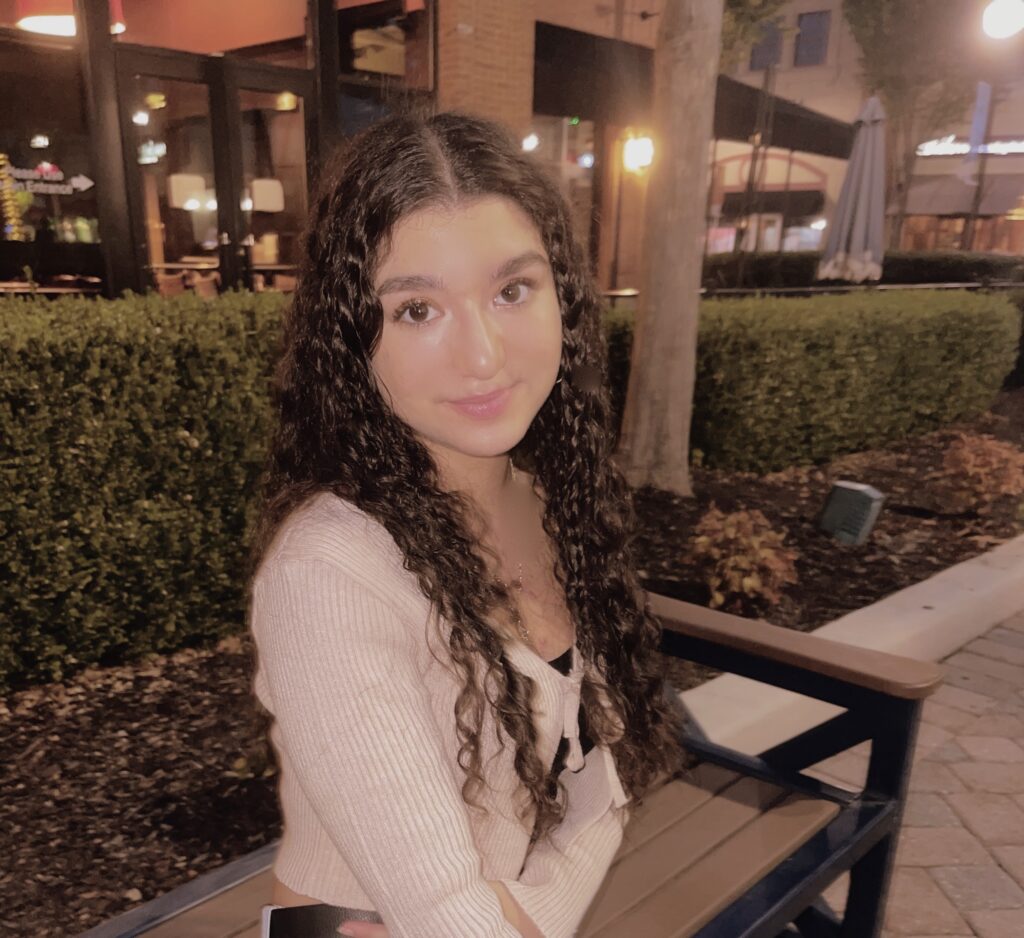 Taleen Timani is a Lebanese/Druze-American from Yorktown, Virginia. She is currently 18 years old, and a senior at Grafton High School. Timani is also a Literary student at the School of the Arts. Taleen describes her favorite subject as English, and that she plans on taking a pre-law track in college. She has recently been accepted into Christopher Newport University under the President's Leadership Program scholarship but is still unsure of where she will attend university in the fall. She loves reading, dancing, and hiking.
Jacob Toomey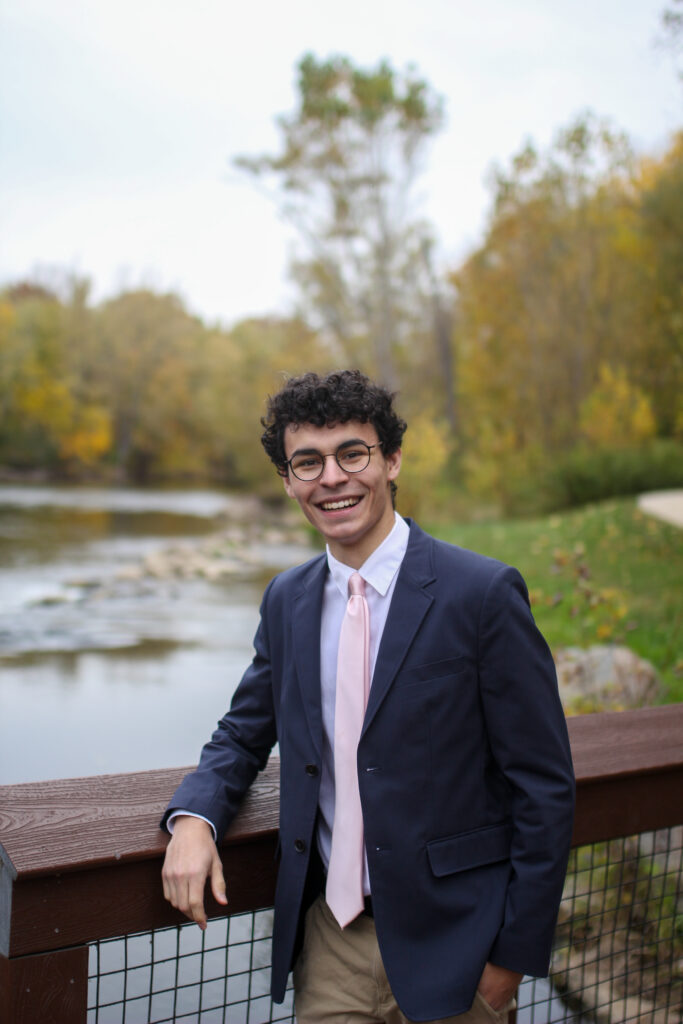 Jacob Toomey is an Arab American born and raised in Michigan. Jacob started his political career as an elected Trustee in the Village of Dimondale and served on the department of public works, administration, and communications committees. In addition, he played a pivotal role as campaign manager for State Representative Witwer in 2022. Currently, Jacob is the Legislative Director for State Representative Jason Morgan where he advises on state house/senate legislation. In addition, he was recently elected as Eaton County Commissioner and diligently represents his constituents and community. Jacob also currently serves as the vice-chair of the Youth Eaton County Democratic Party. His free time is spent with family, walking the local parks, and caring for his rescue cat, MJ.
Compiled by Arab America
Check out Arab America's blog here!