Arab America Foundation Announces 30 Under 30 Awardees--Class of 2022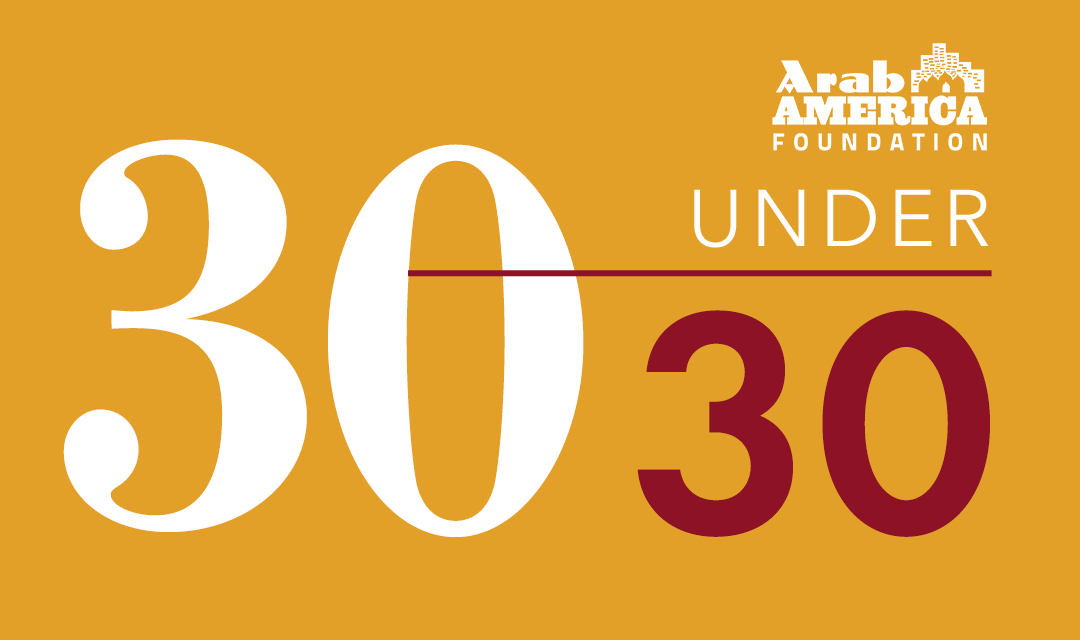 For Immediate Release
Washington DC (June 29, 2022): The Arab America Foundation announced today the awardees of their 30 Under 30 initiative–Class of 2022. Thirty outstanding Arab Americans were announced from a diverse group. A panel of eight judges from different Arab nationalities from around the country reviewed the applications.
Congratulations to the awardees Rana M. Abdelkhaliq, Ahmad Alkaabi, Gamal Alsaadi, Nadia Alsamadi, Ahmed A. Aly, Azmi Alzandani, Hussein Antar, Leila Awadallah, Maria Banou, George Batah, Hanna Abdalla Battah, Toni Breidinger, Zachariah Elkordy, Yasmin Eltawil, Zaina Gennaoui, Siroor Hassan, Sara Hindi, Nezal Jamal, Eynas Jarrar, Ahmad Mansour, Miranda Mlilo, Dr. Anisa Musleh, D.O., Jad-Evangelo Nasser, Marcelle A. Obeid, Esq., Osama Abdel-Rahman, Andrea May Sahouri, Wael Sultan, Omar Thabet, Lydia Yousief, and Firas Zreik.
30 Under 30 is a celebration of accomplished young Arab Americans. The program spotlights Arab American professionals in all fields including but not limited to education, law, public service/politics, non-profit, business leaders, entrepreneurs, engineers, medical professionals, artists, entertainers, writers, and media representatives. These young professionals have great achievements both in the workplace and in their communities.
"An integral part of our mission is to empower Arab American rising leaders who are making an impact," said Warren David, co-founder of the Arab America Foundation and president of Arab America. "These awardees have worked hard to impact themselves and others, at the same time appreciate and promote their heritage. We are proud of their high achievements."
All awardees are under the age of 30, excel in their industry, and are engaged effectively in the world around them. The competition is open annually to all professionals who live and/or work in the United States and are of Arab descent. 
The Arab America Foundation and its board are grateful for the leadership of the initiative's coordinators, Nabelah Kakish Ghareeb and Samar Sakakini, as well as the prestigious panel of judges.
The 30 Under 30 awardees for the class of 2022 will be honored during a spectacular national summit that will take place in person on the weekend of November 4-6, 2022.
About the Arab America Foundation
The Arab America Foundation (AAF) is a non-profit (501c3) educational and cultural organization. The mission of AAF is to promote the Arab heritage in the U.S., educate Americans about the Arab identity, and connect and empower Arab Americans, across the country.
The 30 Under 30 Awardees, Class of 2022
Rana M. Abdelkhaliq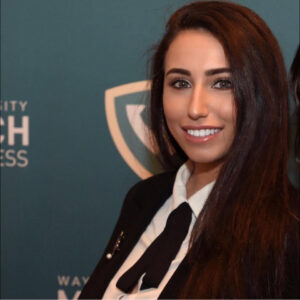 Rana M. Abdelkhaliq is originally Palestinian Lebanese who was born and raised in Abu Dhabi, UAE. She currently resides in Michigan and is the marketing director at Fairlane Shopping Center.  In addition, Abdelkhaliq is a part-time MBA student at Wayne State University. Some of Rana's many accomplishments include being a 25 under 25 honoree, Arab America's rising leader program member, Beta Gamma Sigma, an international honor society member, Kolasa Foundation Scholarship recipient, ACCESS community service team lead volunteer.  Rana loves being an active member of the Arab community and her journey of self-discovery has only just begun.
Ahmad Alkaabi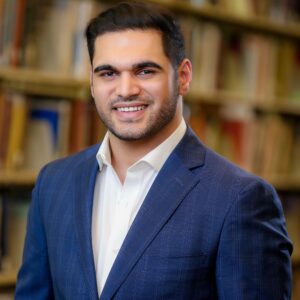 Ahmad Alkaabi is an Iraqi American, born in Iraq, but raised in Michigan after his family sought refuge during his adolescence. Witnessing the crushing impact of war and political turmoil firsthand inspired his passion to advocate for those whose voices are not heard. He currently serves as the Arab American Outreach Director of the Michigan Democratic Party's One Campaign and has the privilege of being the first to assume that role. He is also the Founder and Chairman of the Iraqi American Foundation, a newly formed nonprofit organization with the purpose of empowering and uplifting the Iraqi American community through civic engagement, mentorship, and social impact initiatives. In his previous roles, he served as the Field Representative and Arab American Community Liaison for Congresswoman Debbie Dingell, a Community Organizer for Rashida Tlaib's Re-election Campaign, a Constituent Services Fellow for the Executive Office of Governor Gretchen Whitmer, and a Legislative Aide for the Michigan House of Representatives. He has also consulted on many other state and local races, dedicating his time to helping candidates whose interests align with the working class.
Gamal Alsaadi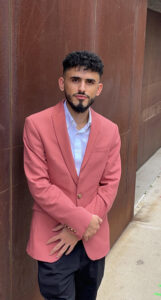 Gamal Alsaadi is a leading member of the Yemeni community in the state of New York who works as a mechanical engineer with a bachelor's degree from Binghamton University. Gamal has organized several events in the city of New York to promote the Yemeni community through the Yafa American Community center and Yemeni American merchant association. He helped address the concerns of Yemen business owners and fight to protect the bodega workers during the increased attacks on the Yemeni businesses at the end of last year. As a representative of YACC, Gamal held joint press conferences in front of the city officials and the NYPD police commissioner. In addition, he's been involved in serving the Yemeni community in Chicago and Michigan to register Yemeni voters and connect with state representatives.
Nadia Alsamadi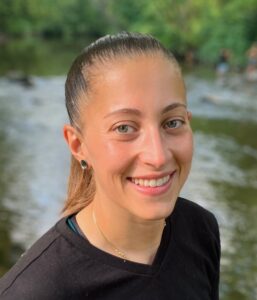 Nadia Alsamadi is a 29-year-old Palestinian-American clinical psychology doctoral student at Loyola University Maryland. She is currently working as a supervised psychotherapist in private practice and an adjunct undergraduate psychology professor. In August 2022, Nadia will begin her final year of graduate-level training at the VA Sepulveda Ambulatory Care Center in Los Angeles, California, and she will graduate with her doctorate in clinical psychology in May 2023. She has a wide variety of clinical experiences and most enjoys working with LGBTQ+, first-generation American, and Arab clients. Nadia is also involved in several committees and especially appreciates her work mentoring and collaborating with undergraduate psychology students. Nadia hopes to use her career to continue teaching and providing affirming care from a culturally humble lens.
Ahmed A. Aly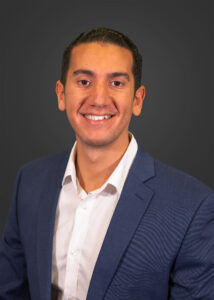 Born in Egypt and raised in Kuwait, Ahmed is an Egyptian-American engineer, with degrees from both Virginia Tech (BS) & Georgia Tech (MS). He currently works in Orlando as an Operations Engineering Manager at Lockheed Martin supporting the production of fighter-jet aircraft simulators and logistics equipment, as well as leading automation projects that enable Digital Transformation efforts. In addition to his daily function, Ahmed co-founded a Mediterranean & Middle Eastern group at Lockheed Martin focused on promoting the people, culture, and history of that region, including initiating an annual corporate-wide Arab-American Heritage Month celebration. He also serves as his company's Diversity & Inclusion site lead, where he organizes employee engagement activities and supports strategic inclusion planning across the corporation. Throughout his career, Ahmed has been an avid supporter of his local community outside of work including co-founding an Egyptian Student Association during his time at Georgia Tech, serving as a mentor to university students, and volunteering at the local Arab American Community Center where he also helps coordinate the annual Orlando Arab Festival.
Azmi Alzandani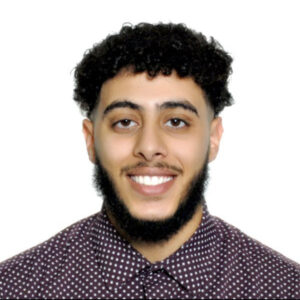 Azmi Alzandani is a lifelong Michigan resident with proud Yemeni-American roots. Azmi saw the struggles and injustices his family had to deal with growing up and realized that he wanted to dedicate his time to educating and uplifting the underserved Arab-American communities. Mr. Alzandani's work has led him to become the Executive Board Member with ACTPAC (Advocates of Change For a Better Tomorrow).  Azmi takes the lead to ensure that his community is represented in the election process and that we hold our elected representatives and officials accountable.  Azmi's work extends to help not only in his local community but internationally to help those who are in need of basic assistance.  As the Vice President of the United Humanitarian Foundation (UHFRelief), one of its goals is to help provide aid, relief, and sustainability to the people of Yemen who are currently experiencing the largest and worst humanitarian crisis in the world.
Hussein Antar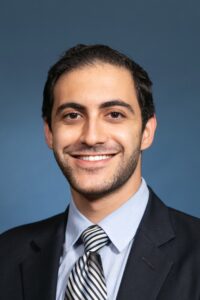 Hussein Antar was born in Sierra Leone, raised in Lebanon, and moved to Massachusetts in 2007. Hussein is a passionate advocate for expanding access to healthcare to ensure that all patients receive the care they deserve. He channeled this passion through his work with the American Medical Association (AMA), most recently serving on the AMA's national Council on Medical Service. In addition to his medical degree at the University of Massachusetts Medical School, Hussein completed a Master's in Public Health degree at Harvard University's T.H. Chan School of Public Health. During his time at Harvard, he worked as a health policy analyst in the Massachusetts Senate with a focus on expanding access to mental health services in the state. Hussein is now a resident physician in Massachusetts, specializing in neurology. He aims to use his skills to expand access to timely neurologic care in underserved settings across the Arab world.
Leila Awadallah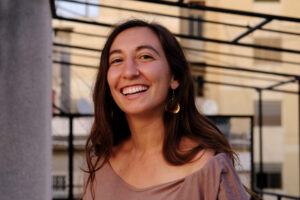 Leila Awadallah is a Palestinian American dancer, choreographer, and teacher living on, and nurtured by Dakota and Anishinaabe lands (Minneapolis, Mni Sota Makoce). She practices part-time in Beirut, Lebanon researching dance, teaching, and collaborating with Theatre of the Women of the Camp; a Palestinian refugee women's theatre. Leila founded Body Watani, a project in which dance movement is researched from a body-as-homeland perspective. Rather than be defined by a specific style, Body Watani approaches each practitioner in the wholeness of their ancestral/intergenerational knowledge and memories, as well as the movement and experiences that have affected their body – politically, socially, emotionally, physically, and spiritually in this lifetime. Leila holds a BFA in Dance and a minor in Arabic Language/Literature from the University of Minnesota. Her rigor in dance-making, researching, and performance has awarded her prestigious fellowships: McKnight Dancer (2022), Jerome Artist (2021-2023), Daring Dances (2019), and Springboard 20/20 (2018).
Maria Banou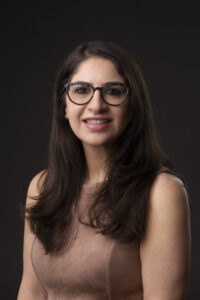 Maria Banou is a first-generation Iraqi American accounting professional who resides in metropolitan Detroit, Michigan. Maria is an Accounting Advisory Consultant for Deloitte, a leading global professional services firm. At Deloitte, she helps Fortune 500 companies identify technologies that enable automation and promote efficiency within their accounting and finance organizations. She began her career as an Audit Associate with KPMG after earning her Master's of Science in Accounting and Bachelors of Business Administration from Wayne State University and Rochester University, respectively. Ms. Banou also serves as the Treasurer of the Board of Directors at Hope House Detroit, a non-profit that offers after-school programming for children residing in inner-city Detroit. She has been providing her accounting expertise to the organization since 2015, along with volunteering with their girls' empowerment program. In addition, Maria serves as the co-chair of Arab America's Team Michigan where she helps the foundation champion its strategic objectives. Maria is passionate about empowering others to reach their fullest potential.
George Batah
George Batah is a Strategy and Operations Manager at Attentive Mobile and the Co-founder and Executive Director of Syrian Youth Empowerment. George sits on the Visiting Committee for Ancient Near Eastern Art at The Met Museum and he is a Global Shaper at the World Economic Forum, Summit Fellow, and Blossom Hill Fellow. Previously, George was a Schwarzman Scholar at Tsinghua University while advising Apple TV on one of its original shows and MasterCard China on its cross-border strategy. Prior to that, George worked as a consultant at Deloitte covering a wide variety of financial institution clients with a focus on the payments industry. George is from Syria and lives between New York and Michigan.
Hanna Abdalla Battah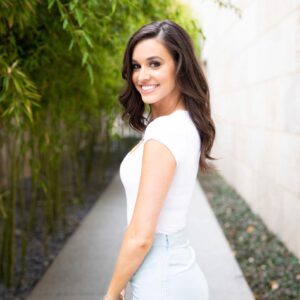 At 26, Hanna Abdalla Battah became the youngest weekday morning anchor in the top 5 U.S. markets. She helped launch an expansion of the most-watched morning newscast in the Dallas- Fort Worth area. Since the launch, viewership has expanded and diversified our coverage to encourage younger audiences to stay informed. Hanna is an Emmy-nominated journalist who has broken stories from coast-to-coast on NBC, CBS, and Fox. On-air, she helped break the news of the condominium building collapse in Surfside, Fla., and the Marjory Stoneman Douglas High School shooting in Parkland, Fla., as they unfolded. On the West Coast, Hanna documented California's worsening homeless crisis, deadly Southern California wildfires, and mass shootings. In the Midwest, she helped expose central Missouri's minority arrest rate disparities after the unrest in Ferguson as a result of Michael Brown's death. Much of Hanna's reporting throughout her career has helped to expose the struggles that many Arabs and other minorities face.
Toni Breidinger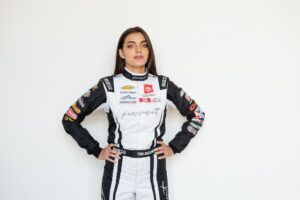 At just 22 years old,19-time USAC winner Toni Breidinger is the first female Arab driver in NASCAR, and she is of Lebanese descent. Toni has joined Venturini Motorsports driving the #25 Toyota Camry for the 2022 season. A vast social media following of 2.2 million followers has made her one of the most powerful drivers in NASCAR on social media. Her success has not gone unnoticed with brands such as Free People, Huda Beauty, Lenscrafters, Sunny D, Sparco, HairClub, and Bell Helmetspartnering with Breidinger on the track. She has appeared on Ellen and The Today Show following her NASCAR debut at Daytona as well as in print in the New York Post, GQ, MarieClaireArabia, People, and CNN.
Zachariah Elkordy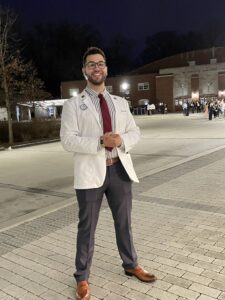 Zachariah Elkordy is a third-year medical student at Georgetown University School of Medicine. He grew up in Michigan, the son of an Egyptian father and British mother. He has a passion for helping communities in need, with an extensive track record of supporting refugee families both domestically and abroad. Throughout medical school, he has been able to fundraise over $600,000 in donations and pledges. The money has gone towards providing 750,000 meals, financial support, and a dozen wells for disadvantaged communities in Egypt. He also co-founded the American Muslim Medical Student Association, which has hosted over a thousand medical student to their events from over 20 states to date. Zachariah is currently interested in pursuing either ophthalmology, dermatology, or a career in healthcare entrepreneurship with a focus on digital health and healthcare innovation. In his free time, he enjoys adding Arab twists to food in the kitchen and spending time with friends.
Yasmin Eltawil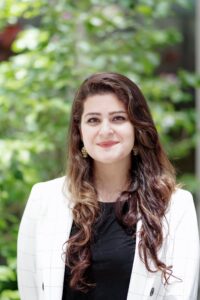 Yasmin Eltawil was born and raised in San Francisco to parents who had recently immigrated from Damascus, Syria. She graduated from Stanford University with a B.S in Biology with honors in 2020. Yasmin is currently a second-year medical student at UCSF and is hoping to become a reconstructive surgeon. Her dream is to open up free clinics in Syria and the rest of the Middle East to support victims of war and conflict. She is currently a member of the Chan Lab at UCSF and has published several articles in prestigious scientific journals. In addition to being a researcher and student, Yasmin is on the leadership team of a national nonprofit called Syrian Youth Empowerment which helps Syrian and Iraqi students apply to universities worldwide. She started the Syria Grad program at SYE, which was the first of its kind at the time it started. The program has seen great success, with students getting admitted to grad programs with prestigious scholarships such as the Said Foundation scholarship, the DAAD, and Erasmus Mundus, among others. Yasmin is also an avid portrait photographer.
Zaina Gennaoui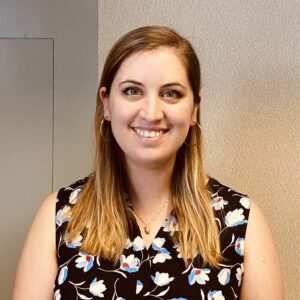 Zaina Gennaoui is an elementary school teacher born and raised in West Bloomfield, Michigan. She is the daughter of Syrian Melkite Catholic immigrants, who instilled a sense of pride in her Arab American identity and in everyday life. She has various experiences working with diverse students, having taught fifth grade in Dearborn Public Schools, and English Language Development, first, and third grade in Plymouth-Canton Community Schools. Zaina's role is to not only provide academic instruction for all her students, but also to create a classroom culture that respects diversity in race, language, culture, ability, and more. She also engages in tough conversations and collaborates with colleagues on how to best support minority students and their experiences. Zaina is currently pursuing her Doctorate in Educational Leadership at Michigan State University, and hopes to one day work in education policy and make an even bigger impact on students.
Siroor Hassan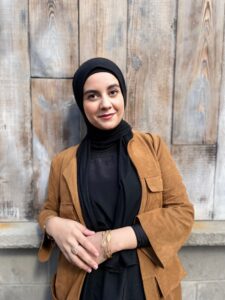 Siroor Hassan is a proud first-generation Yemeni-American woman from Brooklyn, NY. She is an Account Director at one of the largest global advertising agencies in the world with a history of orchestrating successful multi-million dollar campaigns designed to meet clients' goals. She is experienced in corporate communications, account management, strategic planning, and campaign development & execution. She has over 7+ years of experience in progressive roles working with Fortune 500 clients. Siroor also leads her agency's MENA Employee Resource Group (ERG) with the goal of increasing employees' sense of belonging and fostering inclusivity within the workplace. In addition to her professional life, Siroor runs and manages a multi-unit building in NYC. She is also currently exploring MENA artistry, craft, music, poetry, and more with the hopes of launching awareness initiatives with artists. During her downtime, you can find her spending quality time with loved ones and drinking Yemeni tea.
Sara Hindi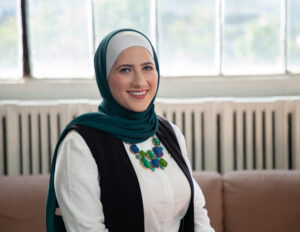 Sara Hindi was born in Jordan but has spent most of her life living in Central Indiana with her parents, three brothers, and sister. She has been appointed as Public Affairs Manager for the Indianapolis City County Council and graduated with her Master of Public Affairs with a concentration in Innovation and Social Change from the O'Neill School of Public and Environmental Affairs at Indiana University – Purdue University Indianapolis. Previously, she was an intern with a local lobbying firm and before that, she had served the refugee community in Indianapolis for 7 years at a local nonprofit in Indianapolis. Sara is a part of Class 4 for Hoosier Women Forward and a member of IndyHub's 1828 Leadership Project Class X. She also serves on the Board of Directors for the ACLU of Indiana and Women4Change.
Nezar Jamal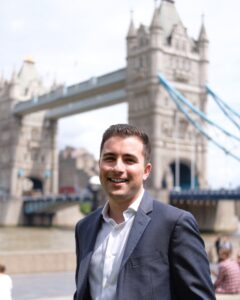 Nezar Jamal serves as the Director of Heartland Outreach at the U.S. Global Leadership Coalition (USGLC). Nezar leads a national team, operating in 11 states to advocate for an American foreign policy that works for the American people by ensuring Congress fully funds America's diplomacy and development programs. Prior to his time at USGLC, Nezar worked on Twitter's public policy team, where he focused on the company's preparedness for and response to the 2020 U.S. election. He also worked on Facebook's politics and government team on global elections and U.S. government engagement after completing internships at the Atlantic Council, the U.S. Senate Committee on Foreign Relations, and companies in the U.K. and Jordan. Nezar holds a master's degree in international economics and American foreign policy from Johns Hopkins University's School of Advanced International Studies (SAIS) and received his bachelor's degree in international studies from American University.
Eynas Jarrar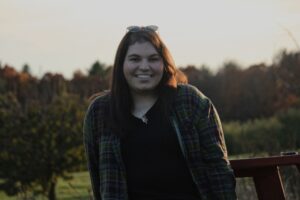 As a first-generation Palestinian-American, Eynas Jarrar currently resides in the granite state of New Hampshire. Prior to graduating with her bachelor's degree in Public Health, she has worked with various healthcare companies and government agencies in contact tracing since the beginning of the COVID-19 pandemic. Currently, she works as a COVID-19 Case Investigator for MedStar, a healthcare company based in Baltimore-Washington DC. Eynas has a passion for community health, promoting wellness, and treatment in regard to humanitarian work. She implied those passions in her research proposal that focuses on providing resources and creating community programs for refugees struggling with mental health and well-being as they arrive in the states. In addition, Eynas is involved with the Palestine Children Relief Fund – Boston Chapter; a non-profit organization that works on providing medical and humanitarian work to children in the Middle East. Eynas plans to pursue an MPH in Global Disease Epidemiology & Control and hopes to work with non-profit organizations to provide programs for refugees in education in disease prevention & well-being.
Ahmed Mansour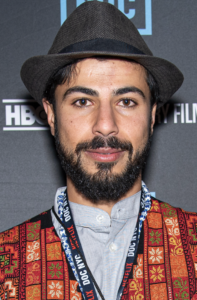 Ahmed is an award-winning Palestinian filmmaker currently based in the US. Raised in Gaza, he tells stories that bring awareness to issues facing the Middle East. He is a graduate of the NYU Arthur L. Carter Journalism Institute's News and Documentary Program. Ahmed worked as an organizer, translator, and guide for international journalists covering the 2014 Gaza war. After three successive wars, he made a series of short films highlighting the humanitarian crisis in the Gaza Strip. Ahmed was also a reporter for the Washington Report on the Middle East Affairs in Washington DC. He runs his own production company specializing in short videos and is skilled in all aspects of filmmaking. He is a graduate of Storywise Center's extensive course in storytelling form, and additionally, Ahmed has received residencies and fellowships from Duke University and the Paths to Peace Leadership Program.
Miranda Mlilo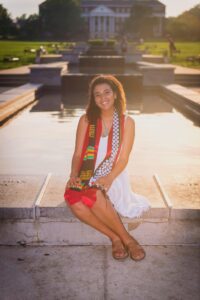 Miranda Mlilo is a community organizer, activist, and artist based in Washington DC. As a child of immigrant parents from Palestine and Zimbabwe, Miranda is passionate about advancing equity and works in the community to organize around indigenous sovereignty, and racial and environmental justice. She graduated from the University of Maryland with honors with a degree in Environmental Science and Policy and a minor in French. She works now as an International Indigenous Rights Campaigner with the organization Survival International. She is also the creator and coordinator of the Serve Your City Tutoring and Youth Enrichment Program, which offers life-changing opportunities and experiences to Black and Brown youth in DC. As a musician and artist, she believes that art is a beautiful tool to cultivate joy and a means of resistance.
Dr. Anisa Musleh, D.O.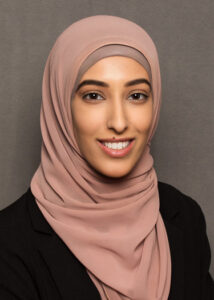 Dr. Anisa Y. Musleh, D.O., is a Yemeni American female who recently graduated from medical school. She grew up in Hamtramck, Michigan, an underserved city located outside of Detroit, MI. Anisa started her academic career at Wayne State University (WSU) twelve years ago where she received a Bachelor of Science degree in Biological Sciences in 2015. Then, she studied for another year at WSU as a post-bachelor student taking challenging medical courses to strengthen her scientific knowledge. During this time, Anisa also performed medical research and worked as an instructor for an after-school program in Detroit. A couple of years later, she matriculated into medical school at Michigan State University College of Osteopathic Medicine and graduated with honors in May 2022. Anisa will begin her internal medicine residency training in July, and she is thrilled to start this new chapter in her life!
Jad-Évangelo Nasser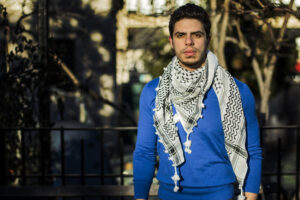 Jad-Évangelo Nasser is a Lebanese-born multilingual (English, Arabic, Spanish, French, Haitian Creole) media and communications professional with over 9 years of experience in creative strategies, advertising management, and global marketing with worldwide companies (BBDO, McCann, Transperfect, Wunderman Thompson, TBWA) in the Middle East, North African and North American regions. Aside from earning his Masters's Degree in Digital Storytelling at Parsons/The New School in New York City and his credentials as a film director for ONCE UPON A COLOR (on Amazon Prime Video). Jad-Évangelo is currently a Multicultural Learning specialist focusing on Diversity & Inclusion practices, education programs, and multicultural marketing campaigns with media organizations, and academic institutions such as the City University Of New York, The Diversity Movement, and Post University, and 100 Roses From Concrete. He was featured on Fox News 61 and has multiple publications on empowering underrepresented communities and inclusive practices in the US workplace. Finally, he also works for A—B Partners (a Black-owned ad agency), West Virginia University, and the University of North Texas. You can read more about him at www.jadevangelo.com
Marcelle A. Obeid, Esq.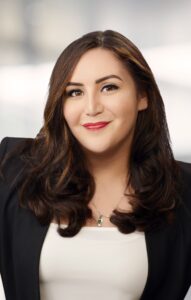 Marcelle A. Obeid is a 28-year-old Palestinian litigator based in Los Angeles, California practicing labor law. She is the first lawyer in her family as well as the first to attend a secondary educational program. Since graduating from UC Davis, School of Law, and passing the California Bar in 2019, Marcelle has worked as a senior associate and made published case law that benefits injured plaintiffs (See Kaney v. Custance (2022) 74 Cal. App.5th 201.) Over the past 6 months alone, she negotiated $2.2 million in settlements for my clients. Before choosing law, Marcelle served as president of Students for Justice in Palestine at UC Davis in 2014-2015, where she helped successfully organize a Divestment Resolution for the university, with the support and guidance of our excellent community members. Although Palestine is still a "taboo" subject in the legal field, she has made great efforts to educate her law school classmates on the issue and continues to make those efforts today with my colleagues. Though Marcelle's day job has kept her quite busy, I show my support to the cause through fundraising efforts, mostly through MECA as they are a wonderful organization and provide direct assistance on the ground to those who need it the most.
Osama Abdelrahman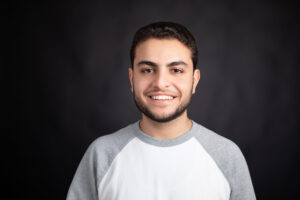 Osama Abdelrahman is a student entrepreneur at Oberlin College in Ohio. Born and raised in Cairo, Egypt, Osama moved to the United States for college in 2019. As a first-year student, he realized there was a problem with how students connected with campus life. This encouraged him to team up with a couple of friends and build Twine—a mobile app that uses Artificial Intelligence to personalize campus life to each student based on their interests. Earlier this year, Osama was selected as an Ashby Business Scholar, where he got the chance to connect with executives at the world's leading companies in finance, consulting, and technology. The third-year student also recently received the Davis Projects for Peace award. As a Davis scholar, Osama secured $10,000 to extend the impact of an organization he founded to connect Egypt's high school students with purposeful extracurricular activities.
Andrea May Sahouri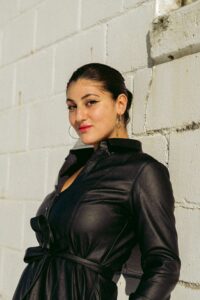 Andrea May Sahouri is Palestinian American and a criminal justice reporter with the Detroit Free Press who writes on issues such as policing in the wake of the George Floyd killing, returning citizens, and more. Andrea is a Michigan native and grew up in the Flint area. She's an alumna of the University of Michigan, where she studied American Culture and Arab and Muslim American Studies, and Columbia University's Graduate School of Journalism. Andrea joined the Detroit Free Press on June 20, 2022, from the Des Moines Register. She had been the Register's social justice reporter, recently doing distinguished reporting on the difficulties facing Afghan refugees there, and began there as a breaking news reporter. She's passionate about local news, storytelling, and amplifying the voices of the diverse communities she serves. Andrea was also at the forefront of Des Moines' Floyd protests in 2020 and has published watchdog, criminal justice, and police accountability investigations. Her work, particularly her ability to connect with diverse communities, was recognized with the statewide 2021 Jay P. Wagner Prize for Young Journalists in Iowa, and the 2022 Harrison "Skip" Weber Investigative Reporting Award, among other state awards.
Wael Sultan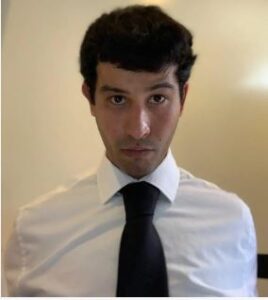 Wael is a Californian of Bahraini descent, with a dynamic and diverse professional background working in Municipal Government and the Tech sector. He graduated in Civil Engineering with a specialization in Sustainable Transportation and Traffic Engineering. Wael demonstrated strong organizational and leadership skills throughout his young professional career. Currently, he's working as an Engineer with the City and County of San Francisco Public Works. He's also the Technical Case Manager for the SF Neighborhood Business Alliance (الاتحاد); supporting Arab/SWANA merchants across the Bay Area with their business, legal and technical needs. One of his prideful experiences was being part of a nationwide campaign to attain Proclamations from City, County, and State officials in all 50 U.S declaring April as National Arab American Heritage Month (NAAHM). As the California Team Leader, his campaign achieved record-breaking proclamations statewide. The Mayor of San Francisco recognized his efforts and released a congratulatory video to the community honoring this special occasion.
Omar Thabet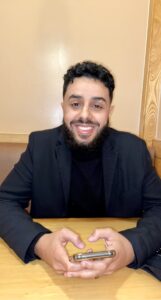 Omar Thabet is a Yemeni-American born in Detroit, Michigan but he was raised in Hamtramck. Omar is married to his beautiful wife and they have two amazing daughters in Amila and Serene. He is currently a Physical Education (PE) Teacher/Athletic Director/Coach at Hanley International Academy. Omar also runs his own Media Company called OZ Media where the focus is on Community Based Journalism. He also writes for The Yemeni American News. Omar really enjoys helping the community and bringing people together.
Lydia Yousief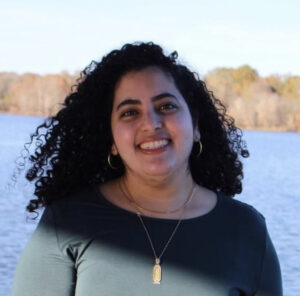 Lydia
Yousief is the director of Elmahaba Center. She graduated from Vanderbilt University in 2017 after completing her thesis on the history of Coptic Nashville. She then graduated from the University of Chicago's Center for Middle Eastern Studies in 2019. She finished her thesis on Coptic identity-making through pilgrimage to Palestine in the modern era. She enjoys belting out to Oum Kalthoum, watering her plants, and embracing natural hair care. Lydia is also published at Elmahaba Center at
https://www.elmahabacenter.com/publications
Firas Zreik
Palestinian Kanun player, composer, arranger & educator based in NYC. At the age of 18 years old, Firas received a full presidential scholarship from Berklee College of Music – their most prestigious award. Worked with international artists of the highest caliber, such as Roger Waters, Shankar Mahadevan, Shreya Goshal, Simon Shaheen, Bassam Saba, Amal Murkus, Amir Al-Saffar, Aynur Dogan, Marwan Khoury, Elias Karam, Abeer Nehmeh. Performed in the US, Europe & the Middle East, both as a Kanun player and as a musical director in some of the most prestigious venues and festivals such as BSO, Lincoln Center, Carthage International Festival, Savannah Music Festival, Institut de Mont Arabe, Teatro Mediterraneo, Festival d'Aix-en-Provence, Smithsonian Museum, Palais des Congrès, Berklee Performance Center, The Jazz Gallery, Nuoro Jazz Festival and more. Has so far released two singles, and one EP, and he's currently releasing a full original album with his band. As an educator, Zreik has given workshops and masterclasses at Tufts University, NYU, Berklee College of Music, The Arabic Music Retreat, Circle for World Arts, and many more.
For more information about the 30 Under 30 initiative click here.
For more information about the Arab America Foundation, click here.
For media inquiries, contact Claire Boyle here 
Compiled by Arab America
Check out Arab America's blog here!