Arab America Foundation Announces 30 Under 30 Awardees--Class of 2023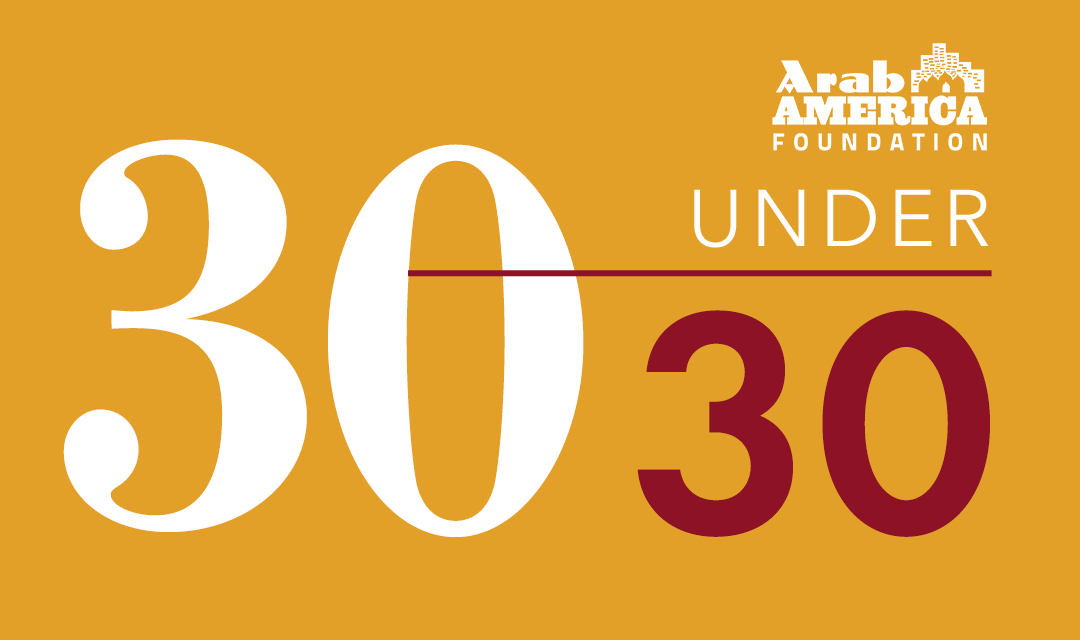 For Immediate Release
Washington DC (June 14, 2023): The Arab America Foundation announced today the awardees of their 30 Under 30 initiative–Class of 2023. Thirty outstanding Arab Americans were announced from a diverse group. A panel of judges from different Arab nationalities from around the country reviewed the applications.
Congratulations to the awardees Ahmed AboHamad, Ameer Alsamman, Amin Shaykho, Amira Dardir, Dana Hashem, Diya Salloum, Hady Mustafa Eltokhy, Heba Fardoun, Ibrahim Samra, Jasmine Hawamdeh, Khadija El Barkaoui, Laila Fakhoury, M. Malek Bawadkji, Mahmoud Khedr, Malaak Elhage, Mariam Reda, Marwan El-Rukby, Medina Rasul, Mohammad Ali Itani, Nahed Elrayes, Nolan Shoukri, Noor Akour, Nora Khuder, Omar Taweh, Rana Andary, Samar Khuder, Tala Shatara, Wissam Jawad, Zaina Chaban, and Ziyad A. Muflahi.
30 Under 30 is a celebration of accomplished young Arab Americans. The program spotlights Arab American professionals in all fields including but not limited to education, law, public service/politics, non-profit, business leaders, entrepreneurs, engineers, medical professionals, artists, entertainers, writers, and media representatives. These young professionals have great achievements both in the workplace and in their communities.
"We are committed to empowering Arab American emerging leaders who are creating a meaningful impact," stated Warren David, co-founder of the Arab America Foundation and president of Arab America. "The individuals recognized in the 30 Under 30 Class of 2023 have demonstrated exceptional dedication towards personal growth and positively influencing their communities while celebrating and advocating for their cultural heritage. We take great pride in their remarkable accomplishments."
All awardees are between the ages of 20 and 30, excel in their industry, and are engaged effectively in the world around them. The competition is open annually to all professionals who live and/or work in the United States and are of Arab descent.
The Arab America Foundation and its board are grateful for the leadership of the initiative's coordinators, Nabelah Kakish Ghareeb and Elias J. Khalil, as well as the prestigious panel of judges.
The 30 Under 30 awardees for the class of 2023 will be honored during the Connect Arab America: Empowerment Summit that will take place in person on the weekend of November 3-4, 2023.
About the Arab America Foundation
The Arab America Foundation (AAF) is a non-profit (501c3) educational and cultural organization. The mission of AAF is to promote the Arab heritage in the U.S., educate Americans about the Arab identity, and connect and empower Arab Americans, across the country.
The 30 Under 30 Awardees, Class of 2023
Ahmed AboHamad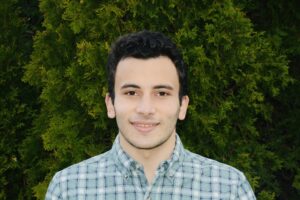 Ahmed AboHamad is a Ph.D. student in the Philosophy Department at the University of Connecticut. He obtained a B.A. in Biological Sciences and Philosophy, summa cum laude, with honors in Philosophy from Connecticut College in May 2021. His areas of interest span moral psychology, social epistemology, philosophy of education, ethics, and philosophy of science. He works as a Graduate Teaching Assistant for both the Philosophy Department and the African American Cultural Center at UConn. Ahmed was born and raised in Egypt, and he moved to the United States for college in Aug 2017. Throughout his academic journey, he has received numerous honors and awards for his academic excellence and community engagement. Ahmed aspires to pursue a career in writing, teaching philosophy, and advocacy for institutional and governmental policy changes that promote civic and human rights across the Arab world.
Noor Akour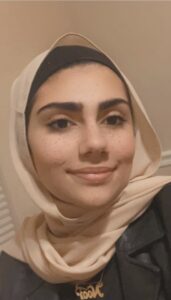 Noor Akour was born and raised in Oklahoma in a lovely but not large Arab community. She is an Arab American student with a passion for science and her heritage. She found a deep love for her heritage and culture when she lived in her homeland of Jordan for two years during high school. Noor describes how that trip changed her life since she now tries to dedicate lots of time to both her culture and heritage. In addition, Noor does undergraduate research at her university and serves as the head of her university's Arab students organization.
Ameer Alsamman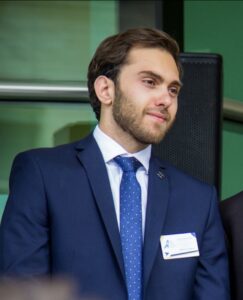 Ameer Alsamman is a Syrian-American communications specialist living and working in Washington D.C. At his current position with Ascendant Program Services, Ameer works with the U.S. Department of Commerce's SelectUSA program to help bring foreign direct investment into the United States. Previously, Ameer was at the United Nations Department of Global Communications, where he worked on campaigns to promote the UN's Sustainable Development Goals and combat online misinformation in the Middle East and North Africa. Ameer holds a master's degree in International Law from the University of London's School of Oriental and African Studies and received his bachelor's degree in International Affairs and Political Science from the Lebanese American University. In his spare time, Ameer enjoys listening to Abdel Halim Hafez and Umm Kulthum, reading history books, and having his blood pressure fluctuate due to his love for Chelsea Football Club.
Rana Andary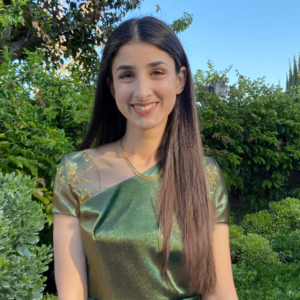 Rana Andary was born in Lebanon to parents that had recently re-immigrated back to the country after pursuing higher education abroad during the civil war. Andary's family immigrated to the United States a few years later, where she had the privilege of growing up among a large Arab American community. Rana found a sense of pride and comfort in this community. When she graduated high school, she attended the University of California, Irvine (UCI) to study Public Health Sciences, with the goal to pursue medicine. Her primary motivation to pursue medicine centered around the community Andary's father had created as a physician in Lebanon, and she wanted to be able to give back to her surrounding Arab American community. Now, she is a medical student at UCI and will be applying to an Obstetrics & Gynecology residency.
Khadija El Barkaoui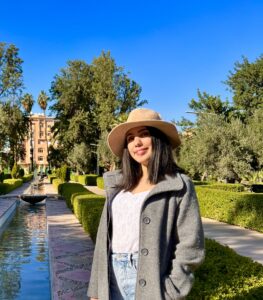 Born and raised in Morocco, Khadija El Barkaoui has always been passionate about exploring new cultures and connecting with people from diverse backgrounds. She pursued a Ph.D. in International Human Resources Management, which brought her to the United States three years ago. Khadija is proud to be pursuing this academic journey while also being able to join her spouse in the USA. El Barkaoui founded Coelle Travel, which specializes in offering immersive travel experiences and creating educational journeys that not only support women in tourism but also contribute to the preservation of local heritage by emphasizing community-based tourism. Outside of her professional pursuits, she is deeply committed to serving her community. As a volunteer and resource to immigrants and BIPOC professionals in Maine, Khadija works to promote inclusivity and diversity. She is a passionate advocate for Arab Americans in Maine, striving to promote greater awareness and understanding of our cultural heritage and achievements.
Dr. M. Malek Bawadkji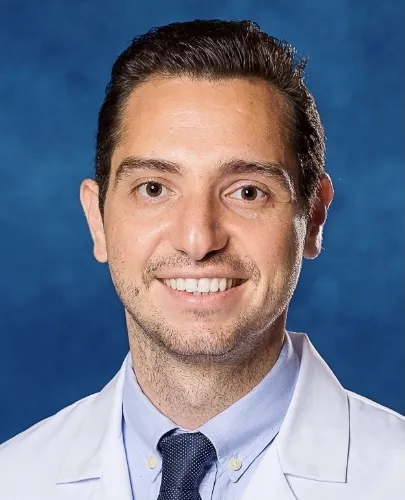 Dr. Bawadkji grew up in Aleppo, Syria where he earned his medical degree at the University of Aleppo and graduated with honors. Following medical school, he moved to the United States and pursued a position as a Research Scholar in Medical Oncology at the Johns Hopkins University School of Medicine. He remained in Baltimore to complete his Internal Medicine residency at MedStar Health Baltimore. Dr. Bawadkji is interested in precision medicine; this interest expands to improving the overall survival of cancer patients while decreasing the undesirable adverse effects of cancer treatment. In caring for patients, he strives to provide comprehensive and compassionate patient care by integrating the physical, emotional, and social aspects of a patient's health. He is local to the Baltimore area, and in his free time, he enjoys outdoor activities (running, hiking, biking, kayaking, skiing), traveling, cooking, and exploring new places.
Zaina Chaban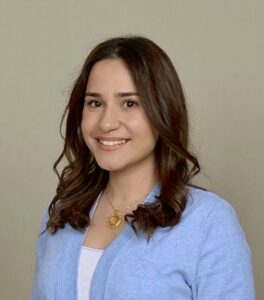 Zaina Chaban is a Syrian-American with a passion for public health with a focus on health equity. As a refugee advocate, she has independently organized, hosted, and led six separate major fundraisers for Syrian families. These fundraisers include purchasing and distributing medicine, clothes, food, blankets, and school supplies to families in need due to the war and economic situation. Additionally, a public health pilot project in a small Syrian town was developed, by assessing the needs of the population in terms of medicine, education, and income. Locally, Chaban has volunteered as a translator for elementary school students and parents at schools in Sacramento and remotely through Syrian Community Network in Chicago and International Rescue Committee in Seattle. With a Bachelors's and Master's degree in biology, she hopes to pursue more work in the public health field both locally and internationally to help resettled and underrepresented communities.
Amira Dardir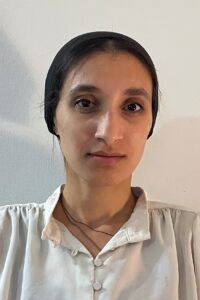 Amira Dardir is an Egyptian-American who was born and mostly raised in Jersey City, NJ. She is currently a Climate Equity Advisor and AAAS Science and Technology Policy Fellow in USAID's Bureau for Humanitarian Assistance. Prior to the fellowship, she was a Process Scientist at a pharmaceutical company developing therapeutics for respiratory illnesses. Amira received her Ph.D. in Chemistry from Yale University and B.S. in Chemistry with a minor in Science Communications from Stevens Institute of Technology (Hoboken, NJ). Amira is also an artist and her work is inspired by, among other things, her Arab, Middle Eastern, and North African background. She donates portions of her sales to various charitable organizations.
Malaak Elhage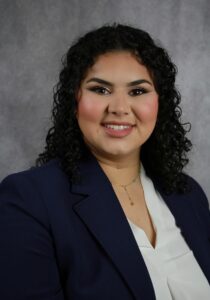 Malaak Elhage is a 21-year-old Lebanese American residing in Michigan. She graduated early with her bachelor's in Public Health with departmental and university honors from Wayne State University. Through her research and activism to raise awareness about Arab American health disparities, she strives to enhance the access and quality of healthcare for this ethnic group. As the National Co-President for the National Arab American Medical Association (NAAMA) NextGen, she has spearheaded various events, talks, and sessions focused on the physical and mental health of Arab Americans. Malaak's involvement in social activism for underserved populations is also fueled by being a Changemaker for CLASP's New Deal for Youth and a civic engagement volunteer with the National Network of Arab American Communities (NNAAC). She is a published research author who strives to enhance the Arab American health data and research that is available. Malaak is currently a Consulting Intern at Health Management Associates.
Nahed Elrayes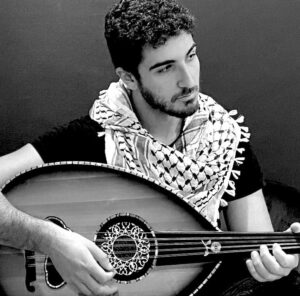 Nahed Elrayes is a Palestinian composer, writer, and Development Manager at UNRWA USA. His Darwish-inspired music composition "A Lover from Palestine" sparked a global video project involving 45 other Palestinians, earning accolades from SBS, Palestine News Network, and 24FM. In the academic realm, he is a recipient of both the Margaret Schofield Scholarship in Music Composition, and the University of Melbourne's WM Ball Prize for Best Essay in International Relations (2020), for his Master's thesis on the self-reproducing notion of Arab "sectarianism". His literature efforts have been recognized through the Ghassan Kanafani Resistance Arts Scholarship (2021) earned for his "Letter from Sacramento", a fictional reflection on the role of Palestinians in the diaspora. Nahed actively challenges Arabophobic discourses in his articles for Meanjin and The New Arab. Now based in Washington DC, he uses his creativity to engage UNRWA USA's community of 116,000+ supporters and uplift hundreds of Palestinian refugee families, students, and orphans each month, via the UN Relief and Works Agency, until a just solution to their plight is found.
Hady Mustafa Eltokhy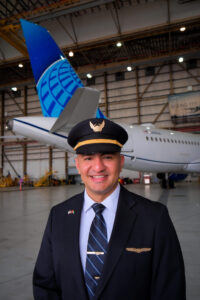 Hady Mustafa Eltokhy was born to immigrant parents who moved to America in search of a better opportunity for their kids. He is a by-product of the sacrifice, love, and hard work of his parents. Hady was born and raised in Brooklyn, NY. Eltokhy faced his first test/adversity in life as a newborn with Erb's Palsy. He remembers at 6 years old telling people that he wanted to be an airline pilot. Hady remembers people not believing in him which fueled him to do everything possible to recover from his disability. As a young child who dreamt of becoming a pilot, Eltokhy vividly remembers many adults within his community telling him it would be impossible to become a pilot with Arab heritage in the United States of America. Today, Eltokhy flies for United Airlines to destinations all over the world and he continues to work on his non-profit – Arab American Aviation Professionals.
Laila Fakhoury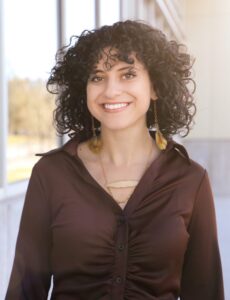 Laila Fakhoury is a Palestinian creative entrepreneur and activist who uses music and art to lead paradigm shifts for social change. She is currently using her creativity to ignite a cultural revolution in her community. She co-owns two growing businesses in Gainesville, Florida — A community space and brand called 'How Bazar' and an independent record label called 'Dion Dia'. Both of these businesses have changed the fabric of her city. Her main specialty is curating large-scale events that bring communities together to connect, express, and make change together. She has been doing freelance work and organizing events for artists, the City of Gainesville, local nonprofits, and other businesses throughout Florida.
Heba Fardoun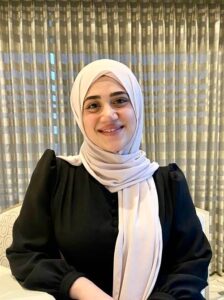 As a first-generation Muslim Lebanese American, Heba Fardoun's parents were teachers of many lessons that go beyond the walls of a university or workplace. Their resilience as two-time refugees, yet compassion for my sister who suffers from a learning disability became the driving force behind what Fardoun has accomplished today. She completed her bachelor's degree in biochemistry, successfully completed the MCAT, and will be applying to medical school this summer. Heba hopes to use her education and opportunities as a testimony to the invaluable benefits an Arab American background offers in the pursuit of higher education and career.
Dana Hashem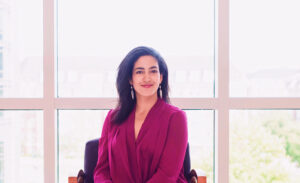 Dana Hashem is a proud Egyptian American from the great state of Maryland. Hashem graduated from the University of Maryland, with a degree in Translational Molecular and Cognitive Neuroscience. As the daughter of two proud engineers, Dana grew up seeing how her parents always gave back to the community and worked on providing a community for their kids being part of the Arab diaspora. Naturally, through Hashem's studies and work, she aims to strengthen and help her community through neuroscience. She bridged her passion for STEM, language learning & culture, to better understand the human brain and the impact of neurodegenerative diseases, and built networks within her community to teach others. As a young Arab woman, she plays an active role in her community to bridge the disconnect between Arab and non-Arab societies, and to allow for a better life & future for my community and those beyond.
Jasmine Hawamdeh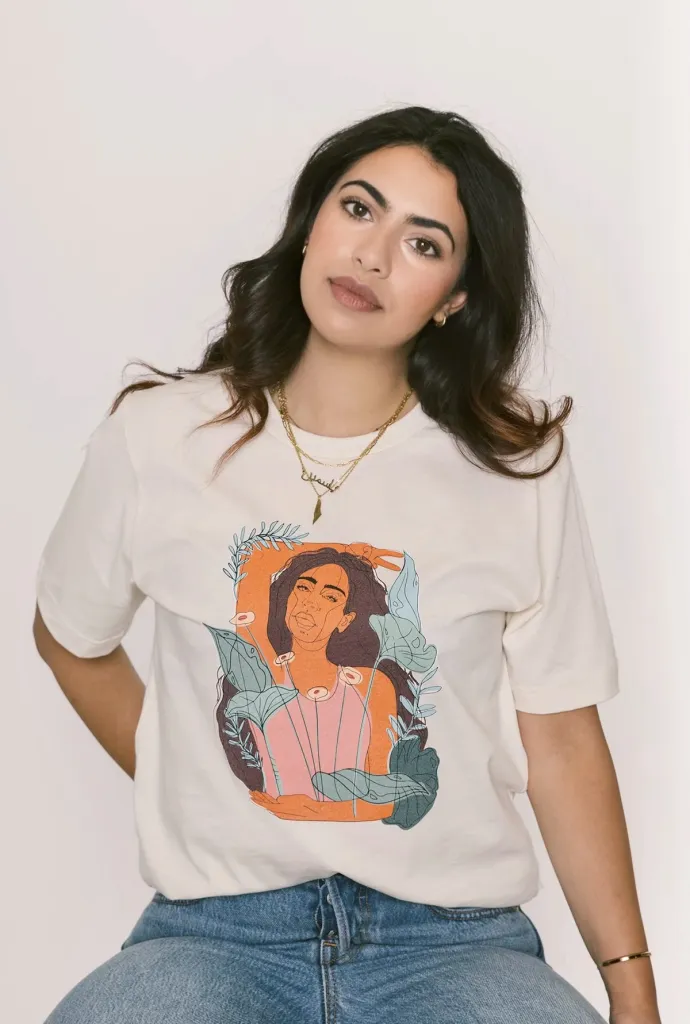 Jasmine Hawamdeh is a first-generation Arab-American who has dedicated her career to promoting social justice, equity, and cultural understanding. She is currently the Manager of Communications at the American-Arab Anti-Discrimination Committee–ADC, where she oversees the organization's media outreach, public relations, and social media management, working to defend the rights of people of Arab descent in the United States. Hawamdeh is also an accomplished artist, whose work explores themes of identity, memory, and belonging, drawing inspiration from her experiences as a first-generation Arab-American. Prior to her role at the ADC, she worked as a Gender Based Violence worker in Toronto's shelter system and as a student advocate during her years at York University. Hawamdeh has held two roles specifically dedicated to the advancement of the Arab community in the diaspora, first as the Manager of Communications at the Canadian Arab Institute and then at the ADC. Through her work and creative pursuits, Hawamdeh has made a significant impact in advancing the rights and interests of marginalized communities and promoting greater cultural understanding and appreciation.
Mohammad Ali Itani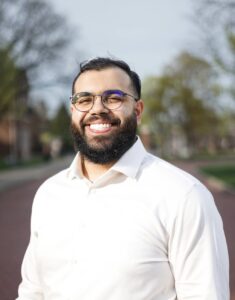 Mohammad Ali Itani is a first-generation Muslim-Lebanese American from Dearborn, Michigan. He graduated from Dearborn High School in 2016 and then received his bachelor's in biochemistry from the University of Michigan-Dearborn in 2021. After graduation, he decided to pursue further education and received his Master's in Basic Medical Science from Wayne State University this past May. He has been blessed to have received a higher education and has been dedicated to teaching the youth about the importance of excelling in school. Itani has been able to work with the United Humanitarian Foundation–UHF as an active board member and serve his community during its most trying times. Mohammad has also been able to work alongside large local and national organizations such as ACCESS, Henry Ford Health System, and the NIH during his time as president of the Public Health Society in undergrad.
Wissam Jawad
Wissam Jawad is a Ph.D. researcher in the Biology Department at Louisiana State University. His research focuses on understanding how increasing extreme weather events due to climate change can impact marine communities in coastal ecosystems. Wissam's research involves studying how animals can use behaviors, and physiological, and genetic responses to deal with heat stress. In particular, he aims to understand how heat events can alter interactions between species, and if some species will be more vulnerable to climate change than others because of changes in these interactions. In addition to his research, Jawad aims to work towards providing more opportunities for minority students to get involved in research and to learn how to do science in the field.
Mohamed Khedr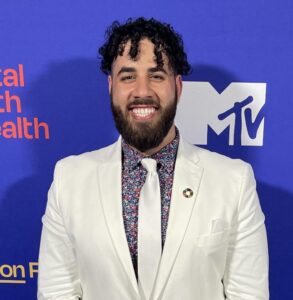 Mahmoud Khedr is an Egyptian Muslim immigrant and Founder of Flora, a leading globally-recognized mental health company building accessible solutions to empower every young person to flourish. After suffering in silence with depression and anxiety for a decade and being a survivor of multiple suicide attempts, Mahmoud created one of the world's first culturally-relevant mental health education programs. Flora has impacted 50K+ through its programs and 3M+ through social media campaigns globally. Mahmoud has received fellowships and awards from The Biden-Harris White House, President Bill Clinton, Stanford, and Forbes for his advocacy for youth mental health. He speaks globally on youth mental health and has been featured at Harvard, the UN, and many other organizations. In 2022, he was invited to speak at the first-ever White House-MTV Mental Health Youth Action Forum as a youth mental leader. He was a Young Mental Health Leader Council Member with Mental Health America and a Stanford University Innovation Fellow. In 2019, he delivered his TED talk, "How Toxic Positivity Leads to More Suffering". In 2023, he partnered with MTV to launch a first-of-its-kind national campaign for culturally-grounded healing (www.hiddenhealers.org). He graduated from the City College of New York with a B.S. in Social Entrepreneurship.
Nora Khuder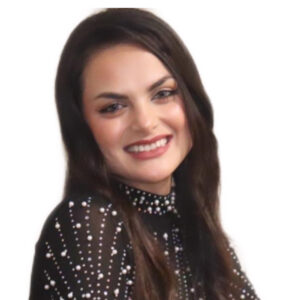 Nora Khuder is originally from Baghdad, Iraq. Her educational background in Women and Gender Studies and Criminology provides Nora with a unique perspective on barriers people in marginalized groups face; on a micro and macro level. In addition, Nora's criminology background provides her with the necessary skills to better understand private institutions and their responsibilities. As a researcher and community educator, she relies on her education and Arab heritage in order to create meaningful changes for Arab youth. In summary, Khuder continues to seek opportunities to improve social services provided to marginalized communities.
Samar Khuder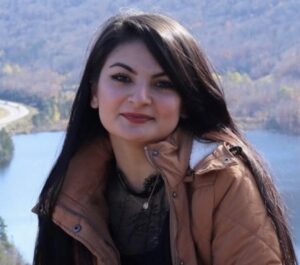 Samar Khuder is originally from Iraq. She immigrated to Syria due to war in her home country. In 2008, Samar and her family were relocated by the UN to New England, where she rapidly rose to the top of her class. She graduated from the University of Southern Maine with a Bachelor's degree in Biology and is a current candidate for a master's degree in Health Care Administration at the University of New England. She is Program Coordinator for New England Arab American Organization, where she manages several youth leadership programs. Additionally, she is a community health worker, a cultural broker, and a certified domestic violence advocate with extensive training in court proceedings and support services. Samar also just recently published her first children's book with the goal of teaching young children about refugees and the challenges they face to be here. In her spare time, she pursues art, photography, and illustration.
Ziyad A. Muflahi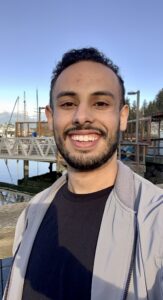 Ziyad A. Muflahi is a second-year doctoral student studying Industrial-Organizational Psychology at Wayne State University. His research interests evaluate the training and effectiveness of knowledge-diverse teams, with a particular focus on space exploration teams, such as astronauts. Ziyad, a NASA Michigan Space Grant Consortium Graduate Research Fellow, is also a Human Performance Associate at Blue Cross Blue Shield of Michigan. As an Adjunct Instructor at Wayne State, he has guided over 350 undergraduates. He believes that people won't pursue jobs they don't know exist, and being blind to industries limits just how far one can reach. Passionate about inspiring young professionals, Ziyad speaks at conferences and events, sharing insights on career development and the importance of building a strong professional image early on. Committed to empowering Arab Americans, he aims to create a network that exposes them to various industries and opportunities, helping them discover their own passion and potential.
Medina Rasul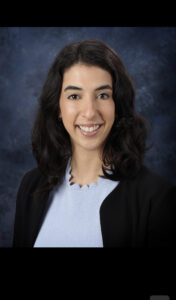 Medina Rasul, PharmD, is originally from El Bireh Palestine. She is the oldest of four and has three younger brothers. It was important to Medina to minor in Arabic in college because maintaining her cultural and religious duties as an American citizen is her obligation. As a student, member of society, and voting member, Rasul is passionate about spreading and sharing the importance of being Palestinian in today's society. She loves educating others through personal stories of visiting Palestine every other year with the family. Rasul encourages dialogue and discussion when it comes to Palestine and the messages shared in media versus the realities of life as a Palestinian Muslim American.
Mariam Reda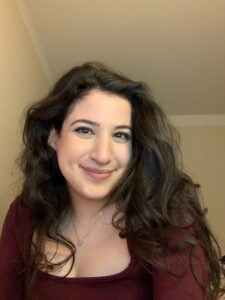 Mariam Reda is a first-generation college student attending the University of Michigan Medical School and is co-founder of the 501(c)(3) Heal-Move-Shift. Her passion is to promote trauma-informed care to immigrants, refugees, and survivors of domestic violence in Arab communities within Southeast Michigan. She also works as a research assistant in both the Detroit Trauma Project, where she investigates the brain development of children experiencing trauma, and the Neurology Department at Michigan Medicine, studying the mechanisms of glioblastoma. She has published multiple papers regarding childhood neural development and trauma exposure in scientific journals and has presented this work at many national conferences. In her medical work, she is the radiology coordinator at the University of Michigan Student-Run Free Clinic, where she works to administer free medical care to uninsured patients. In her free time she is a poet and has recently been published in "My Culture is not a Costume".
Marwan El-Rukby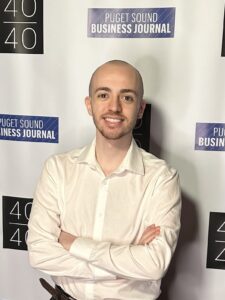 As a 23-year-old Syrian American entrepreneur with a finance background, Marwan El-Rukby has a strong aptitude for leading corporations to achieve operational success, but my motivating drive in life is uplifting others, particularly within the Arab American and Muslim communities. El-Rukby co-founded Kadama, an education app that has impacted millions of students. With $1.7 million raised, a #2 App Store ranking, and 2.5 million followers on TikTok and Instagram, Kadama has provided affordable tutoring for millions and job opportunities for college students. He has been featured on the Forbes 30 Under 30 in Education and the Youngest Lists, in addition to many major news outlets such as Fox, NBC, and more. Despite the 80+ hour work weeks, Marwan gives back to the community in other ways such as volunteering as a youth leader, guiding over 100 Muslim American children, and teaching them to combat Islamophobia and embrace their identity.
Diya Salloum
Diya Salloum is serving as the Vice President of Fraud Risk at JPMorgan Chase. Born in Jordan and of Palestinian descent, Diya brings a unique perspective to his work. With a strong background in economic analysis, financial planning, and affordability program development, he has played a pivotal role in assisting municipalities across the country in various critical areas. In his current role at JPMorgan Chase, Diya focuses on combating digital fraud by analyzing fraud trends and designing innovative measures to protect customers. His deep understanding of data, analytics, and the financial sector allows him to proactively address risks and ensure the security of customers and financial systems. Diya's goal is to assist in the development of the Middle East by giving the places and people that he loves the opportunity to flourish and be the best version of themselves. He hopes to consistently improve as a person and be worthy of being a role model to future generations of Immigrants of Arab descent
Ibrahim Samra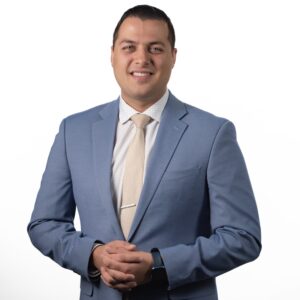 Ibrahim Samra joined the CBS News Detroit as a journalist in September 2022 dedicated to covering news in Dearborn and Wayne County. It is Samra's first time in Motown, but his second stop in the Midwest as a journalist. Ibrahim made his debut as a journalist after joining South Bend, Indiana's "hometown station" WNDU-16 in December 2018. By 2022, he served as one of the market's lead evening newscast reporters. Most notably, Samra's work landed him his first Emmy nomination as a journalist in December 2021, just two years after joining the industry. He also was a 2021 Indiana SPJ Award winner. In May 2018, Ibrahim earned a BA degree in Broadcast Journalism from Columbia College Chicago. However, where he holds the most pride is his Palestinian heritage, along with supporting his family in Ibrahim's hometown of Oak Lawn, Illinois.
Tala Shatara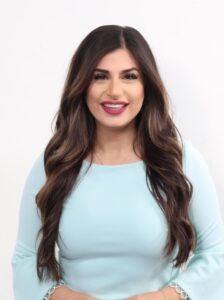 Born and raised in Knoxville, TN, Tala Shatara is a true southern gal. She attended Alcoa City Schools K-12 and then went on to study Journalism and Electronic Media at the University of Tennessee. Tala lived in Nashville for a couple of years, diving into entertainment law and intellectual property. She soon found her way back to East Tennessee and is now putting her degree to work at WATE Six on Your Side. Tala is the co-host of Living East Tennessee, a lifestyle broadcast that showcases the positive things, places, and people throughout the region. During her time at UT, Tala worked in sports and entrainment news. Tala volunteers and works alongside organizations such as Girl Talk Inc., The Wesley House Community Center, Interfaith Health Clinic, and the Arab American Club of Knoxville. In addition, she currently serves as a member of the Diversity and Inclusion Board, at the College of Communication and Information. She values physical health and wellness and strives to share that love with others as a spin cycle instructor. Tala also advocates for emotional and mental health and went on to write and publish her first book at the age of 25. "Finding Plan B" was born out of unexpected trauma and change that came from the effects of Covid-19. This book takes readers into a life that Tala finally opened up about during her time living in Nashville. Tala enjoys spending time with her family, friends, and cats! She loved to watch Grey's Anatomy, Friends, The Office, and more! She loves living in East Tennessee so that she can get to spend her time outdoors and with nature. Tala is an avid social media user and loves to create content during her off hours. Her favorite attribute is fashion, which has become a way of self-expression and influence.
Amin Shaykho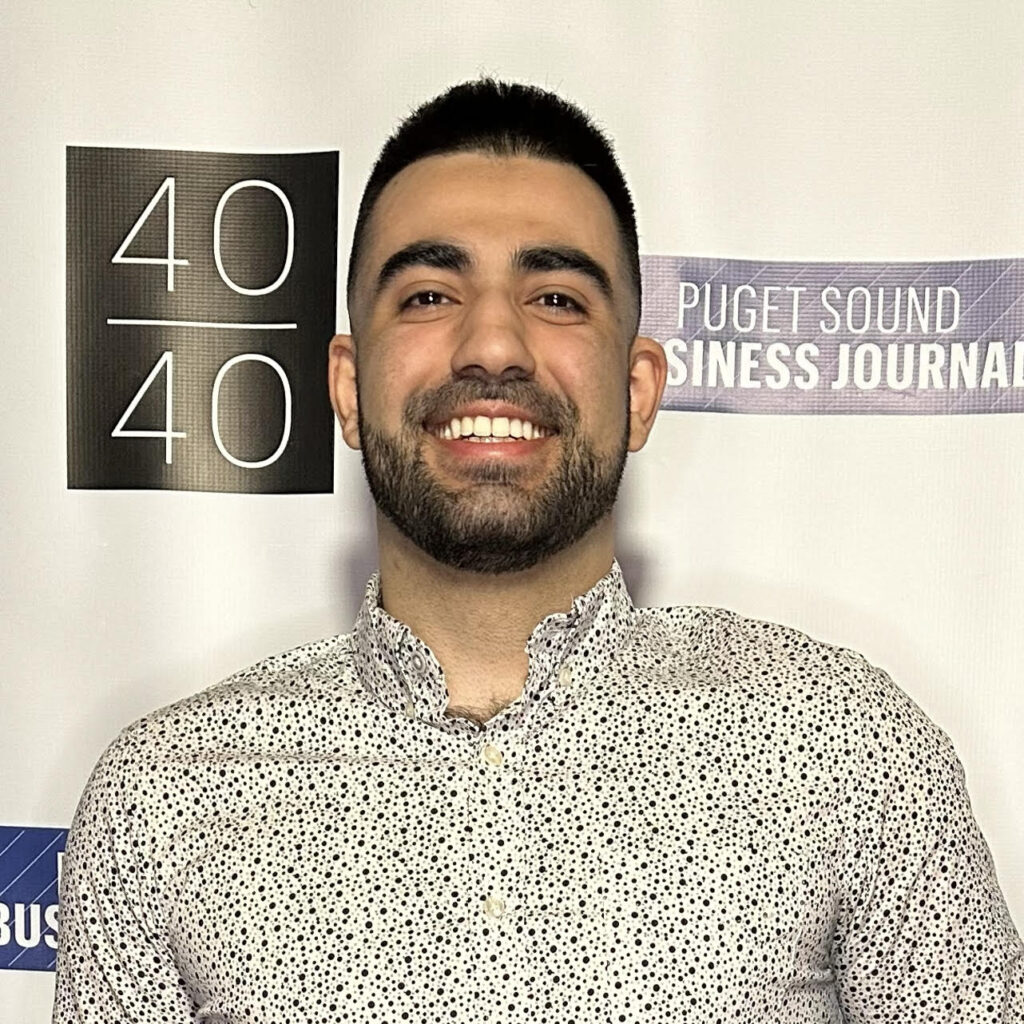 Amin Shaykho is an entrepreneur, software engineer, and speaker known for founding Kadama, and growing it to millions of users and social media followers. Shaykho has been honored on the Forbes 30 under 30 List, is a TED Speaker, and previously worked at Apple as a Senior Software Engineer on teams like iMessage and Health. Shaykho and his team raised a $1.7 million seed round after Kadama reached a peak App Store ranking of #2 in Education and accumulated 2.5 million followers and 1 billion views on TikTok and Instagram. Amin has been featured in numerous publications and television programs including Forbes, a TED Talk, NBC, Fox, and GeekWire.
Nolan Shoukri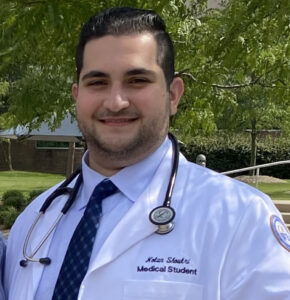 Nolan Shoukri is a Chaldean American born and raised in Michigan. He has devoted his life to medicine due to his interest in the intellectual challenge that the field brings as well as an opportunity to not only provide compassion and care to others but to also fill a large gap that Nolan has noticed in his community, such as many members delaying care or dismissing their health. Shoukri hopes to be a role model and active member for the betterment of his community and to improve health literacy there. Outside of Shoukri's professional life, he enjoys the time spent with his family, friends, and colleagues.
Omar Taweh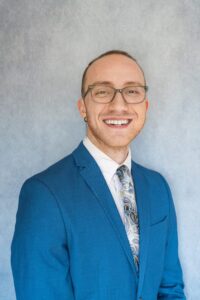 Omar Taweh is a 4th-year medical student at UMass Chan Medical School, born to Lebanese immigrants in CT. An aspiring emergency medicine physician working in the field of social determinants of health, his extracurricular work is primarily focused on refugee resettlement and health, and queer health. He is also a runner and photographer, having documented work supporting migrants and refugees in the US and internationally. He plans to complete his residency and return to the Middle East to work as an NGO-affiliated physician, providing care to underserved Arab people in the Levantine region. He is very grateful for his loving relationship with his beautifully intelligent sisters Noor and Leila.
For more information about the 30 Under 30 initiative click here.
For more information about the Arab America Foundation, click here.
For media inquiries, contact Claire Boyle here
Compiled by Arab America
Check out Arab America's blog here!