Arab America Foundation Announces 40 Under 40 Awardees--Class of 2023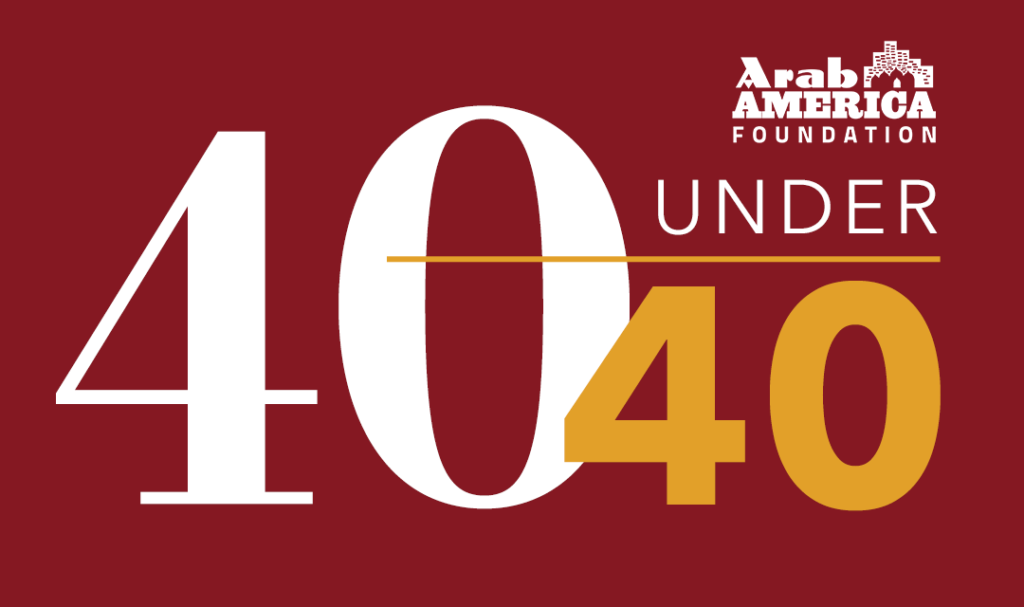 For Immediate Release
Washington DC (August 2, 2023): The Arab America Foundation announced today the awardees of their 40 Under 40 initiative–Class of 2023. Forty Arab Americans from a variety of fields and disciplines were announced. Six judges from throughout the country reviewed the applications.
The awardees are Abdu Abdullah, Randa Adra, Basma Alawee, Fatma Al-Dosari, Ahmad Alhasan, Dana Al-Qadi, Anas Alqaed, Khaled Arnaout, Medina Awada, Mohammed Ba-Aoum, Ashraf Bashah, Meryem Bouadjemi, Sarah Bourouphael, Mariam Charara, Omar Darwazah, Dina Lina Said Edwards, Mike Elsherif, Nawal Fakhoury, Michael Figueroa, Zanah Ghalawanji, Marwa J. Ghumrawi, Lilly Guindy, Samar Haddad King, Khaled Hasiba, Jamie Hyder, Amir Ibraheem, Heba Khalil, Tareq Latayfah, Farah Majid, Nibal Malshi, Alea Nadeem, Melaak Rashid, Serena Rasoul, Amr Hassan Sayed, Ahmed Shama, Mohammad Shouman, Zeinab Sobh, Eman Tadros, Maya Younis, and Lexis Zeidan.
40 Under 40 is a celebration of accomplished young Arab Americans. The program spotlights Arab American professionals in all fields, including education, law, public service/politics, non-profit, business leaders, entrepreneurs, engineers, medical professionals, artists, entertainers, writers, and media representatives. These young professionals have great achievements both in the workplace and in their communities.
"Enthusiasm fills our hearts as we celebrate 40 remarkable Arab Americans under 40, a dynamic group of young professionals driving change within the Arab American community and beyond," expressed Warren David, co-founder of the Arab America Foundation and president of Arab America. "Their exceptional achievements will be celebrated and honored at our Connect Arab America: Empowerment Summit, November 3-4, in Orlando, Florida, where we gather to acknowledge their inspiring contributions."
All awardees are under the age of 40, excel in their industry, and are engaged in promoting their heritage and culture to empower their communities and make a difference. The competition is open annually to all professionals who live and/or work in the United States and are of Arab descent.
The Arab America Foundation and its board are grateful for the leadership of the initiative's coordinators, Nabelah Ghareeb and Elias J. Khalil, as well as the prestigious panel of judges.
The 40 Under 40 awardees for the class of 2023 will be honored at the CONNECT Arab America: Empowerment Summit from November 3-4, 2023, in Orlando, Florida.
About the Arab America Foundation
The Arab America Foundation (AAF) is a non-profit (501c3) educational and cultural organization. The mission of AAF is to promote the Arab heritage, empower and educate others about the Arab identity, connect Arab Americans, and build coalitions with diverse organizations across the U.S.
For more information about the 40 Under 40 initiative click here.
For more information about the Arab America Foundation, click here.
For media inquiries, contact Claire Boyle here.
The 40 Under 40 Awardees, Class of 2023
Abdu Abdullah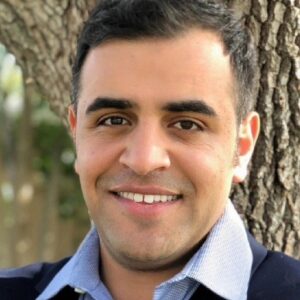 Abdu Abdullah is a corporate attorney from Northern California. He immigrated to the United States from Yemen when he was three years old. He graduated from UC Irvine with dual bachelor's degrees in history and political science and a certificate in middle east studies. He received his law degree from Santa Clara University School of Law. Abdu is passionate about using his legal skills to help others and has dedicated a significant portion of his career to pro bono work for marginalized communities. Primarily assisting low-income tenants in eviction disputes, helping low-income litigants have their criminal record expunged so they could obtain work, and assisting immigrants to obtain US citizenship. Abdu has also dedicated a significant amount of his time to advocating for Arab rights domestically and abroad and setting up events to showcase Arab culture. Abdu hopes his story inspires Arab Americans to pursue higher education and career growth.
Randa Adra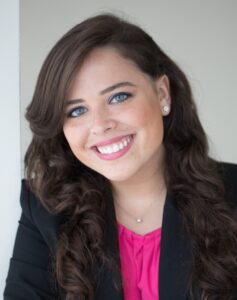 Randa Adra is a partner in the NY office of Crowell & Moring LLP, practicing in the International Dispute Resolution and Litigation groups. Multinational organizations around the globe trust her with their most complex and high-stakes disputes. She serves as a strategic adviser to clients and guides them with innovative legal strategies as they navigate all stages of the dispute resolution process. Randa grew up in Beirut, Lebanon, and has particular experience with disputes involving the Middle East and North Africa region. In addition to serving on numerous committees at her law firm, including the Diversity Council and Women's Leadership Initiative, she also co-founded and co-chaired the firm's MENA Affinity Group. Randa is also an active member in numerous industry organizations, including co-founding and serving on the Board of ArabArb, an association that serves the arbitration community with roots, affinity, or interest in the Arab World.
Basma Alawee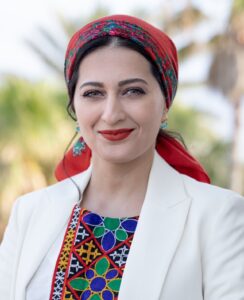 Basma Alawee is an Iraqi-American visionary and dedicated advocate for refugees and immigrants. As the Director of External Affairs at the Community Sponsorship Hub (CSH), Basma mobilizes civil society and engages public, private, and philanthropic sectors to empower and shape a community sponsorship system that harnesses the power of welcoming Americans. With an illustrious background, she spearheaded organizing efforts in over 21 states as the former National Campaign Director for We Are All America, advocating for inclusive support for refugee and immigrant communities. In 2019, Basma founded WeaveTales, amplifying the voices of over 300 refugees and immigrants through impactful storytelling programs. Recently, she achieved a remarkable milestone, becoming the first refugee to join the United States official expert member on their delegation to the October 2022 U.N. High Commissioner for Refugees Executive Committee meeting. Basma's unparalleled dedication and transformative impact exemplify her commitment to creating inclusive communities and elevating the voices of those she serves.
Fatma Al-Dosari
Fatima Al-Dosari is a cross-cultural communications professional with over ten years of experience in building bridges between her home country, Qatar, and the United States. She currently pursues her passion for cultural diplomacy as the Executive Director of Qatar America Institute for Culture (QAIC; pronounced 'cake'). Through art exhibitions, immersive cultural experiences, and scholarly opportunities, Fatima leads the institute's efforts to further strengthen cultural understanding, dialogue, and appreciation between Qatar, the United States, and the larger Arab and Islamic worlds. As a woman-led startup, Fatima aims for QAIC to serve as a hub for cultural education, peace-building, and authentic representation of her culture and heritage, providing all creatives (especially women) with opportunities for more diversity, accessibility, inclusion, and a sense of belongingness. Fatima's previous work experience includes managing various projects for international organizations in the media industry and UN agencies. She also consulted for several governmental organizations, academic institutions, and corporations both in Qatar and the U.S. focusing on strategic communication, data analysis, and policy on topics such as corporate social responsibility (CSR), particularly in relation to the 2022 Qatar World Cup.
Ahmad Alhasan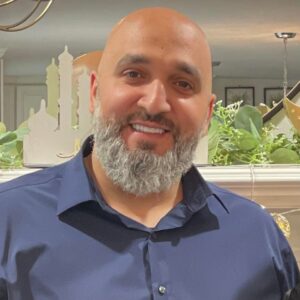 Ahmad Alhasan's family immigrated to Michigan in the 1990s from Jordan. They opened their first retail store in Southwest Detroit on W Vernor in 1998. As second-generation owners, the family now operates multiple locations in the metro Detroit area. Ahmad earned both his bachelor's and master's in accounting from Oakland University and has a strong background in public accounting as he worked in the field for six years after college in both audit and tax. Since Alhasan rejoined his family with Nice Price in 2010, he has taken over the business management role. Ahmad currently serves on the board of W Vernor and Springwells Business Improvement District and chairs the Board for Hamtramck Downtown Development Authority. He enjoys helping others and enjoys serving on various boards to give back to the business communities we operate within. Southwest Detroit is where the family started their company when he was 13 years old, it's where he learned many of my first business experiences and where Ahmad likes to call home. Even with serving various roles in his professional life, Alhasan enjoys spending time with his lovely wife Ahlam and our five wonderful children, Mahmoud, Noor, Ibrahim, Zaid, and Salma.
Dana Al-Qadi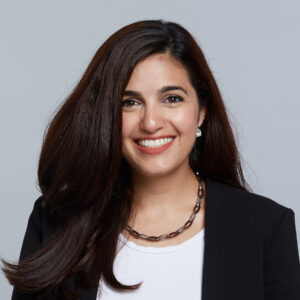 Dr. Dana Al-Qadi is an Associate Vice President of AECOM's Energy practice. A licensed civil engineer, her career centers on improving community livability through engineering, sustainability, and decarbonization. She is a graduate of the University of Illinois at Urbana-Champaign (UIUC) where her research focused on drinking water quality for global communities and holds a doctorate in engineering management from the George Washington University, where her dissertation focused on urban water resilience. She is an advocate of underrepresented population participation in STEM and sits on the Associate Board of the ACE Mentor Program, the Social Impact Committee of ASPIRE, and the Women in Power Advisory Committee of IEEE. A proud Palestinian-American, she leads film procurement for the Chicago Palestine Film Festival. She has been named CSE Top 40 Under 40, ASCE New Face of Engineering, and ENR Top Young Professional for her contributions to engineering and commitments to social impact.
Anas Alqaed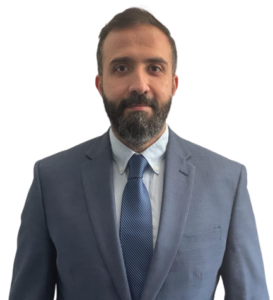 Anas Alqaed is the Director of Programs at Gulf International Forum. In addition to his role, he has conducted extensive research on political and social changes in Syria, Lebanon, and Iraq, and the power and influence of paramilitary groups throughout the Middle East. Before joining the Gulf International Forum, Anas worked for the United Nations High Commissioner for Refugees (UNHCR) for 10 years in Syria IDP Operation, Iraq Refugee Operation, and Libya Refugee Operation. At UNHCR, he specialized in refugee community resilience, capacity-building for governmental and non-governmental organizations, and community mobilization. Anas holds a Master's in International Public Policy with a Middle East concentration from the Johns Hopkins School of Advanced International Studies (SAIS).
Khaled Arnaout
Khaled Arnaout is a thinker, a teacher, a student, a dreamer, a goer, and a doer. He firmly believes in the power of goodness and the moral imperative to make a positive impact. He is driven by the idea that life's legacy is defined by the good that people do. Professionally, he has excelled in the field of technology and development. Arnaout has a strong background in web and application development, and he has contributed to renowned institutions such as Harvard T.H. Chan School of Public Health, Cornell University, and Emporia State University. Currently, Khaled holds a leadership role as a Lead Software Engineer at Dana-Farber Cancer Institute, where he oversees a team of developers in creating critical software applications for cancer research and treatment. Beyond Arnaout's professional achievements, his true passion lies in bringing people together to unleash their collective potential. He believes that great things can be accomplished when individuals unite with a common purpose. If others share this vision and want to be part of something extraordinary, Khaled invites you to reach out and have a conversation. A lasting impact can be made on the world when people come together.
Medina Awada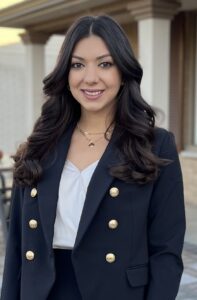 Medina Awada is Lebanese American born in Dearborn, MI and currently lives in Orlando, FL. Medina's passion is supporting others in recognizing their fullest potential. She graduated from the University of Central Florida with a Bachelor of Health Administration and from Rollins College with a Master of Human Resources. She serves as Director of Organizational Development & Effectiveness for a non-profit hospital in Central Florida. She has spent ten years in health care Human Resources advising and influencing hospital leaders to drive hospital culture transformation and employee engagement. She oversees a hospital culture club and is a member of the hospital Diversity, Equity, and Inclusion committee. Medina was a frontline healthcare worker during the Covid-19 pandemic, in which she influenced new hospital policies to keep healthcare workers safe. Additionally, Medina has participated in several volunteer service projects, including an international medical mission trip to provide healthcare for underserved communities. Medina compassionately leads with her heart and is motivated by caring for others.
Mohammed Ba-Aoum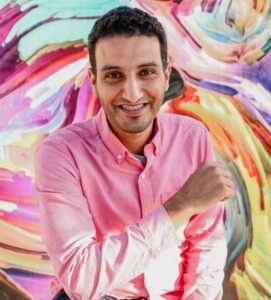 Mohammed is a Ph.D. candidate and instructor in Industrial and Systems Engineering (ISE) at Virginia Tech (VT). His research focuses on utilizing data science and modeling to develop data-driven policies and strategies that promote sustainability and innovation in organizations. He holds dual master's degrees, an MS in ISE and an MA in Social Science, from Arizona State University, and a certificate in leading new ventures from MIT. He serves as a fellow in the Global Engineering Academy at VT and a senior fellow in Engineering for Change, where he works on projects that lie at the intersection of engineering and global development. Mohammed is a passionate advocate for promoting inclusion and building bridges across cultures. He is an emerging leader in interfaith America and the founder of Synergy Interfaith Collective at VT, which fosters greater appreciation and understanding across worldviews. He also founded the UN Association at VT to educate, inspire, and mobilize students to take action on promoting the SDGs. He has received several awards, including first place in the MIT Global Entrepreneurship Challenge 2018, Scholar Citizen, Diversity Scholar, Service Excellence, Interfaith Innovation Fellowship, and Aspire awards, for his achievements and leadership role in multiple initiatives.
Ashraf Bashah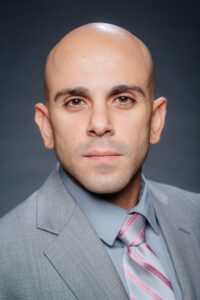 Ashraf Bashah is a pan-Arab Egyptian singer based in the D.C. metropolitan region. He started his music journey in Egypt and Kuwait before attending kindergarten when he picked up playing a children's keyboard that his parents had originally bought for his brother. His love of music continued to grow, taking him on a path through his elementary school band to, of course, singing in the shower (he still does), to singing out loud to his friends, to starting a college band as an undergraduate student in Buffalo, where he ultimately started his professional singing career in 2005. Ashraf fluently sings in various Arabic dialects, including Egyptian, Lebanese, Palestinian, Jordanian, Syrian, Iraqi, Khaliji, Tunisian, Algerian, and Moroccan. His music genres include tarab, dabke, dahyia, sha'aby, rai, mawaweel, and gypsy (Franco-Arab), and he performs at all event types. He states that he "feels like his true self when singing on stage."
Meryem Bouadjemi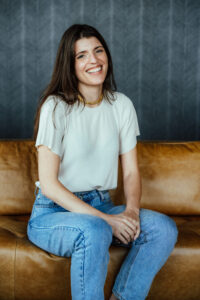 Meryam Bouadjemi is an Academy Award-shortlisted filmmaker and social entrepreneur. She has dedicated her career to developing talent and creative economies in mid-size markets, most notably in her home state of Maryland. A sought-after industry leader, Bouadjemi has served as a senior advisor at the Sundance Episodic Lab and the Pillars Artist Fellowship, in partnership with Oscar winner Riz Ahmed, and produced Charm City, a critically acclaimed feature documentary that was shortlisted for an Academy Award. She started her career as an Impact Producer for the Emerson Collective, executing national social action campaigns. She currently serves as Governor Wes Moore's Senior Advisor on Film and Entertainment and is Chair of the Maryland Entertainment Council.
Sarah Bourouphael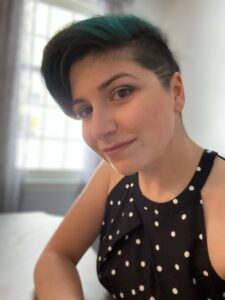 Sarah Bourouphael is an organizational culture strategist working with leadership at all levels to drive cultural transformation and foster employee engagement. Sarah has spent a decade with two iconic brands, Nike and Converse, gaining critical experience across workplace design, controlling, finance, procurement, supply chain, and strategy. As the child of a first-generation Lebanese immigrant father, Sarah witnessed firsthand how much harder he had to work to achieve his American Dream. Now, believing that people can only fulfill their greatest potential when they feel safe, valued, and celebrated, Sarah's mission is to create spaces that empower everyone to be their most authentic selves. Personally, and professionally, Sarah's leadership is on fostering a culture of belonging, improved performance, and a fervent focus on people. Sarah holds a BA in Economics and an MS in Management from Merrimack College, as well as a certificate in Diversity and Inclusion from Cornell University.
Mariam Charara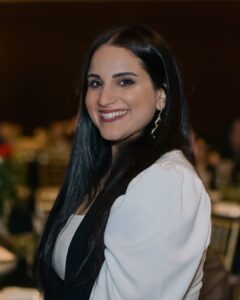 Mariam Charara, an Arab American woman born and raised in Dearborn, Michigan, holds a Master's Degree in Clinical Social Work from Wayne State University and a Bachelor's Degree in Criminal Justice with a minor in Psychology from the University of Michigan-Dearborn. With over 15 years of advocacy experience, Mariam's passion for civil liberties stems from her own background as a daughter of Lebanese immigrants.
As the Executive Director of the Arab American Civil Rights League, Mariam is wholeheartedly dedicated to safeguarding civil rights, championing Arab cultural heritage, and combating bias and discrimination, providing crucial support to individuals facing discrimination, defamation, and hate crimes. Collaborating closely with authorities, she actively advocates for favorable policies and governance to protect and empower the Arab American community. Her role as a Social Worker focuses on mental health, social justice, government assistance, immigration, and substance abuse, providing vital support to those facing adversity. As a leader and advocate, Mariam promotes equality, inclusivity, and social progress for all. Throughout her career, Mariam Charara has consistently demonstrated exceptional leadership abilities, holding various prominent positions and making a lasting impact in empowering her community. Her efforts have been recognized with the "Emerging Leader" award from the University of Michigan-Dearborn. As a member of the National Association of Social Workers, she remains a trailblazer, advocating for social justice and equality in her community.
Omar Darwazah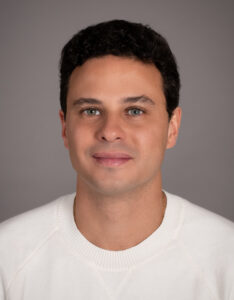 Omar is a Managing Director and General Partner at AAF Management Ltd. (AAF), an early-stage venture capital firm he co-founded in 2016. AAF invests in top-tier venture-backed pre-Seed, Seed, and Series A investment opportunities globally as well as early-stage emerging managers. The firm currently has over $180M in assets under management. Over the past 6 years, Omar has invested in over 150 venture-backed startups in the US, Europe, and MENA region across different sectors alongside 70 blue-chip VC firms which manage over $1B including a16z, GGV, ICONIQ, and IVP among others. Omar holds a BA in Economics and Political Science with Honors from the University of Chicago and an MBA from the Wharton School at the University of Pennsylvania. Omar is a Kauffman Fellow (class 25), was named as one of Wharton's 40 under 40 in 2017, and one of the Top 100 University of Chicago Alumni in Tech in 2021.
Diana Lina Said Edwards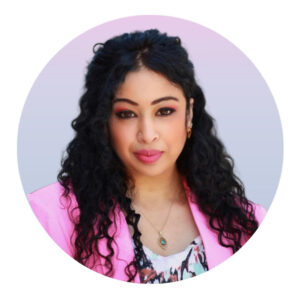 Diana Lina Said Edwards is a passionate and dedicated non-profit communications professional specializing in utilizing psychology specifically art therapy techniques in digital marketing. With a deep understanding of the power of creativity and self-expression, she strives daily to bridge the gap between the arts and technology to create meaningful and impactful campaigns. Edwards's goal is to create a space where creativity, empathy, and social change intersect. She is dedicated to utilizing my skills and passion to drive meaningful outcomes and empower minority communities, especially in the Arab American community where representation is very limited. Her journey began with a strong background in Developmental Psychology and Art Therapy which taught Diana how to understand people as individuals. She also witnessed firsthand the transformative effects of artistic expression on individuals' well-being and personal growth. Having worked with many different populations including behavioral clients, young adults with addiction, and cognitively impaired clients led Edwards to facilitate a social adult day care for 4 years for people living with Dementia. Combining her art therapy and digital marketing expertise, she has developed innovative strategies to engage audiences, raise awareness, and drive social change. Edwards believes that art can evoke emotions, spark conversations, and challenge societal norms. By incorporating art therapy principles into her digital marketing initiatives, she has created authentic and compelling content that resonates with people on a deeper level.
Mike Elsherif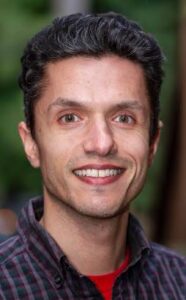 Mike Elsherif is an award-winning Palestinian-American filmmaker that immigrated to America from Kuwait following the Persian Gulf War. His films deal with themes of displacement, mortality, and the immigrant experience. He was a Rawi Fellow at the Rawi Screenwriters Lab in Jordan held by the Royal Film Commission, an Al Smith Fellow selected by the Kentucky Arts Council, a Writer-in-Residence at The New Harmony Project, and an Artist-in-Residence at Bernheim Arboretum and Research Forest and the Louisville Free Public Library. Mike's short films have been screened at numerous national and international film festivals, including the Cucalorus Film Festival, Indie Grits Film Festival, Flyover Film Festival, Sound of Silent Film Festival, Next Reel Film Festival in Singapore held by NYU, and streaming online at PBS. He's currently in post-production on his next film, Maqluba, about the effects of intergenerational trauma.
Nawal Fakhoury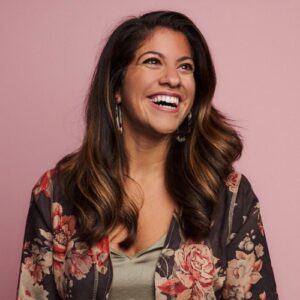 Known as "The Culture Cheerleader," Nawal Fakhoury has dedicated her career to crafting and implementing vibrant culture programs that foster connection and community among employees, regardless of where they work. With an impressive 9-year tenure at LinkedIn, Nawal leads a talented team responsible for nurturing LinkedIn's unique culture across 35+ offices to engage 20,000 employees through the company's core culture traditions. Her impactful contributions include expanding the global onboarding experience, redesigning the enterprise-wide people manager training journey, scaling the organization's culture through employee volunteers, and creating LinkedIn's talent brand social strategy known as #LinkedInLife. A sought-after speaker on employee experience, Nawal has shared her expertise in media outlets such as CNBC, Forbes, Entrepreneur, and Business Insider. Her insights encompass a broad range of topics, including company culture, employee experience, and personal branding. Proudly representing her Palestinian heritage, Nawal actively celebrates and promotes her community whenever possible.
Michael Figueroa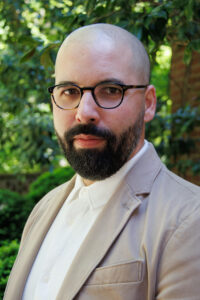 Michael A. Figueroa is an Associate Professor of Music at the University of North Carolina at Chapel Hill, where he teaches courses on Middle Eastern music, politics, and religion. His first book, City of Song: Music and the Making of Modern Jerusalem, was published in 2022 by Oxford University Press, and he is currently writing another book on "Music and Racial Awakening in Arab America." He has published articles in the top journals in his field, including Ethnomusicology, Ethnomusicology Forum, Journal of Music History Pedagogy, and Journal of Musicology. His research has been supported by fellowships awarded by the American Musicological Society, Ford Foundation, Fulbright, George A. and Eliza Gardner Howard Foundation, and UNC's Institute for Arts and Humanities. Figueroa grew up in Florida, his ancestors having arrived there from Syria and Puerto Rico. He holds a B.A. from Northwestern University (2006) and a Ph.D. from the University of Chicago (2014).
Zanah Ghalawanji
Zanah Ghalawanji is a dedicated civil rights attorney at the CAIR Legal Defense Fund, based in Washington, D.C. Her passion lies in protecting the civil rights of the Arab American community, advocating for justice, and challenging discrimination. She handles a wide range of issues affecting Arab Americans, including employment discrimination, FBI-related matters, watchlisting, and other civil rights concerns. Zanah's journey to becoming an attorney began when she became an advocate for Syrians who were victims of human rights abuses in Syria. She helped Syrians escape conflict and seek refuge in the United States as she handled political asylum and temporary protected status applications. She later spent time in Amman, Jordan, where she actively contributed to refugee resettlement efforts and helped refugees navigate UNHCR's resettlement program. Zanah has a juris doctor degree from Wayne State University Law School in 2018. She previously graduated from the University of Michigan-Dearborn in 2015 where she obtained a bachelor's degree in political science and psychology. Zanah Ghalawanji's unwavering dedication and deep-rooted passion for her work within the Arab American community has made a significant impact on Arab Americans and others across the country as she continues the pursuit of civil rights and social justice.
Marwa J. Ghumrawi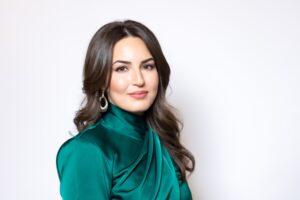 Marwa J Ghumrawi is Operations and Communications Manager at the Washington Center for Yemeni Studies (WCYS). She spearheaded the team in organizing WCYS's 1st Annual Conference in Washington, DC, and the inaugural Yemen Advocacy Day on the Hill, amplifying the organization's impact and effective engagement with diverse stakeholders. Marwa's dedication to cultivating partnerships and impactful collaborations supports WCYS's mission of fostering a deeper understanding of Yemen and its people. With a background as a Program Manager at the Cultural Diplomacy Department of the UAE Embassy, she facilitated cultural dialogue and bilateral cooperation initiatives. Marwa holds a Master of Science in Agricultural Engineering and a Bachelor of Science in Biology from The Ohio State University.
Lilly Guindy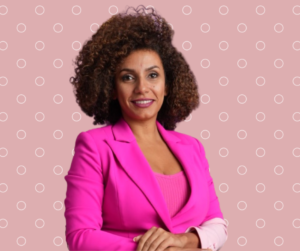 Egyptian-born and raised, Lilly is currently known throughout the San Antonio area for her role in DreamVoice as the Program Manager and the President of the Lilly Agency with a passion for positively, culturally, and economically impacting the city and neighboring counties through ongoing efforts to increase the exchange of ideas and resources. She is also the Cofounder of MENA San Antonio and the Deputy Director of the Global Chamber and recently Lilly served as a board member for the San Antonio Council for International Visitors. She is a passionate advocate and dedicated community leader who has been instrumental in helping and supporting Arab Americans in San Antonio, Texas, as well as small business owners in the area. Born and raised in Cairo Egypt, Lilly has always had a deep sense of pride for her Arab heritage and a strong desire to create positive change within her community. Lilly's journey of supporting Arab Americans began when she actively hosted women's excellence Annual Celebrations championed by the first lady of San Antonio with a focus on representation. This celebration highlights the diverse ways in which women from across the MENA region are challenging stereotypes and making their mark in San Antonio. Followed by publishing "Dahab" The Arab American Magazine to highlight & promote individuals for their contributions to the community. One main achievement of her efforts is the Mayor of San Antonio proclaiming April 2023 to be Arab American Heritage Month in the city. Lilly, through her business "The Lilly Agency," shares true stories that inspire hope and encourage individuals to think for themselves as well as pursue their goals and dreams. During a recent 2-year stint in Oklahoma, Lilly served as a key Spouse Mentor for a military unit, planned/coordinated operations as the Manager of the Air Force Base recreational community center, and volunteered to teach Arabic as a second language to Military Active-Duty Members. While a member of the U.S. Embassy in Cairo, Egypt, Lilly had over eight years of experience with the State Department as the Cultural Affairs Advisor of the US. Embassy Cairo manages Citizen Diplomacy programs through media, cultural, and educational exchange. Finally, Lilly is a proud dog parent of a Samoyed puppy, Bella, and she enjoys a walk at the river walk where she can breathe nature and be filled with peace.
Samar Haddad King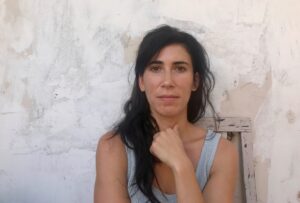 Samar Haddad King, Artistic/Founding Director of Yaa Samar! Dance Theatre, graduated from the Ailey/Fordham BFA program (NYC). King's work has been performed in 17 countries on 4 continents, with commissions throughout the US and abroad including The Shed (NYC); Hubbard Street 2 (Chicago); Ramallah Contemporary Dance Festival (Ramallah); The Walk with Littla Amal: Good Chance Theatre (Marseille) and St. Ann's Warehouse/The Walk Productions (NYC); /si:n/ Festival (Ramallah), among others. Awards/Fellowships include: Creative Capital Wild Futures Awardee, Prix des Jeunes Créateurs Palestiniens pour la Diversité des Expressions Artistiques (Palest'In & Out Festival, Paris); La Fabrique Chaillot Residency (Chaillot – théâtre national de la Danse, Paris); The Center for Ballet and the Arts at NYU and Toulmin Creator (CBA/ National Sawdust, NYC). Theater and musical theater credits include Dead Are My People (Noor Theatre, NYC), Hoota (Sard Theatre, Haifa) and We Live in Cairo (American Repertory Theater, Boston
Khaled Hasiba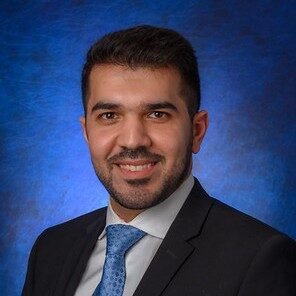 Khaled Hasiba is a dedicated advocate for environmental stewardship and is passionate about promoting sustainable technologies within the roadway construction industry. He serves as a key member in national strategic initiatives focused on energy reduction in construction and aligning with global commitments towards achieving net-zero emissions by 2050. A licensed Professional Engineer, Khaled contributed to numerous publications that explore the impact of recycling. He has been instrumental in assisting construction companies in achieving their sustainability goals. Khaled holds a master's degree in civil engineering from the University of Illinois, Urbana-Champaign, and is currently an MBA candidate with a specialization in innovation strategy and finance. Born in the Gulf region with strong Palestinian roots, Khaled believes in empowering the Arab American community and fostering inclusivity as essential factors for its success. He is committed to civic and community service and actively engages in various impactful causes, including the Palestine Children Relief Fund, the Mediterranean Mosaic Cultural Center, and the Arab American Business Professionals Association, among others.
Jamie Hyder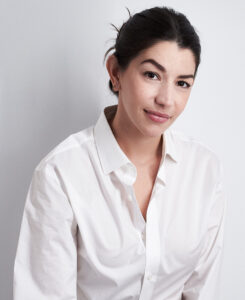 Jamie Hyder is a Lebanese-American actress and advocate from the Washington, DC area. Since she was young, Jamie has loved sharing her heritage with others. Whether convincing someone to try kibbeh nayeh for the first time or educating others on the correct pronunciation of "hummus", she loves watching others develop an appreciation for her culture. In an attempt to reach even larger audiences, Jamie works to incorporate her heritage into her roles whenever possible. For example, upon playing the lead in the Call of Duty franchise, Jamie asked to have a Lebanese flag attached to her character's uniform, and when she joined the cast of Law & Order: SVU, Jamie worked with the show to incorporate her heritage into her character – complete with a gold nameplate in Arabic. Using her platform, Jamie works with organizations such as Beit el Baraka and Impact Lebanon to raise funds and awareness for challenges faced by the Lebanese people. She also works with the National Alliance on Mental Illness, and disaster aid organizations such as World Central Kitchen and the Giving Kitchen, in an effort to get resources to those in need. Currently, Jamie is developing a TV series aimed at fighting negative news headlines surrounding the Middle East, by featuring the vibrant range of delicacies, traditions and trades the Arab world has to offer.
Amir Ibraheem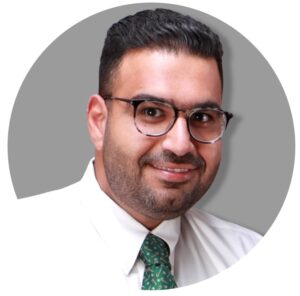 Amir is a Senior Mechanical Engineer and Project Manager with more than 15 years of experience in the technical and management of complex multidisciplinary projects, with emphasis on underground construction and Mechanical HVAC, Fire Life Safety, and Plumbing (MEP) systems design. He has been responsible for the detailed design engineering of Mechanical systems and Fire Life Safety systems. Graduated as a mechanical engineer in 2006/2007 and received his Professional Engineer license in Massachusetts in 2015, as the youngest PE in his firm. Amir Enjoys spending time with his wife Sherry and his two kids Celine and Gabriel. Amir Ibraheem is an Egyptian-born American engineer, actor, and a smile Sower! A happy soul who spreads laughter everywhere, Amir along with his wife Sherry, teaches their Kids Celine and Gabriel how important is to help others in need around the world – especially in Egypt. He believes that the arts are powerful tools to convey good moral values, and positive thinking, and enhance someone's skills, particularly children. Therefore, Amir founded a non-profit organization volunteering "fresh ground" in which to invest his talents and time for the good of others.
Heba Khalil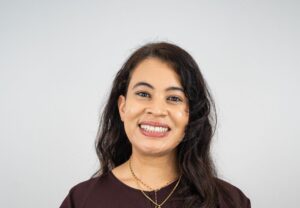 Heba Khalil began her career in public and social policy specializing in gender-based violence, AMEMSA communities, and theater and film. Heba is the Executive Director for the New York Metro Chapter at Emgage Foundation Inc. In her role, she prioritizes empowerment for American Muslim voters and connects them to change-makers in political and civic spaces. She teaches Theater, Film, & Politics at St. John's University. Every year, Heba organizes immersive experiences for her students designed to increase their exposure to professional artists, theatre companies, and art institutions. She collaborates with institutions throughout New York City including the Paley Center for Media, the Museum of the Moving Image (MOMI), and the Brooklyn Children's Museum. In 2018, she was selected to participate in the U.S. State Department's Speakers Program to train and facilitate conversations about gender-based violence to shelter staff, law firms, State Department staff, advocates, and university students during the 16 Days of Gender-Based Activism in Jordan.
Tareq Latayfah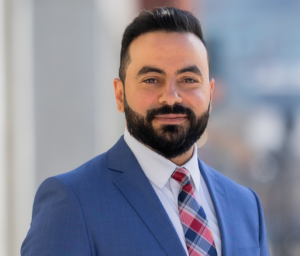 Tareq Latayfeh is of Palestinian origin and is based in New York; Tareq is an MBA holder and Professional Engineer. Tareq currently serves as Vice President and Director of Operations – Buildings and Places for AECOM from the New York Metro Region in the United States. The business comprises Architecture, Building Engineering, Digital Solutions and Technology, High-Performance Buildings, Interiors, Sustainability, Strategy+, People and Places Advisory, Urbanism and Planning, and Asset Advisory Practices. Tareq drove success and strategically positioned the business to achieve growth through his leadership, excellent technical delivery, continual improvement, operational efficiency, and building high-performing teams. Tareq previously led the delivery of large capital/infrastructure programs through technical advisory and P3 expertise in North America. Before joining AECOM, Tareq worked for several firms for over a decade in the Middle East. Tareq drove large infrastructure program delivery for Parsons, grew ABS International A/E business, and performed project management and engineering in Baytur for state-of-the-art projects conceptually designed by iconic architects, including Arata Isozaki and I. M. Pei. With his 18 years of global experience in the United States, North America, and the Middle East and his entrepreneurial spirit, Tareq built a unique track record and solid ability to run businesses and lead excellent operational and financial performance for engineering firms. Tareq earned an MBA with a concentration in Real Estate and Infrastructure from Schulich Business School at York University, a Business degree – Strategy and Finance from Qatar University, and a Bachelor of Electrical Engineering from Jordan University.
Farah Majid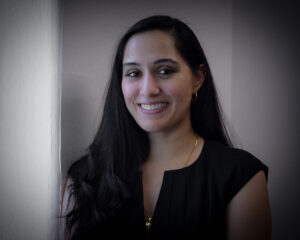 As a woman in corporate tech America, Farah Majid always felt left out or hidden in plain sight. There was never a group or resource that "fit" her. Never did Farah think she would be at the largest, most visible company in the world, being the face, founder and Vice President of a globally scaling employee resource group focused on people who identify as and are allies of Arabs and Arab-X – Arabs at Amazon. It is so incredibly rewarding to be a female leader of this group where she can deliver impact to our people, build platforms that will provide us with a recognized identity, break stereotypes, support the development and growth of current and future Arab-X professionals and leaders across Amazon globally, and more. Tech companies follow suit to what others are doing, so just imagine how empowering it will be for our people when this becomes the norm.
Nibal Malshi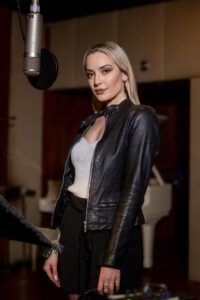 Nibal Malshi Is a Palestinian artist, born in the city of Haifa & raised in Isfya Village, located on Mount Carmel in Palestine. Malshi started singing at the age of 5 and devoted her life to the love of music inspired by many Arab and Mediterranean artists. She is also an actress and has performed in musicals and plays written by poets such as "Samih' Al-Qasem", "Shakeeb Jahshan", "Jubran Khalil Jubran" and others, in addition to singing and acting she is a dance teacher and a choreographer. Nibal graduated from the Academy of Music and Dance in Jerusalem, where she was the first to major in Arabic singing, and also majored in dance earning two Bachelor's degrees. She received the "Al-Qattan" foundation scholarship for performing arts and was chosen to participate among other artists in a dance workshop partnered with KVS from Brussels for a month in Ramallah, a Voice for Peace project in Germany, and musicians' programs in London. "Jerusalem Bride" directed By Sahira Dirbas was her first acting film experience, the movie was screened in Palestine, Europe, and the United States and was nominated for many awards. In 2010, she released her first written and composed song, "Kilmatak" or "Your words", and was elected the singer of the year in her hometown Haifa. She continues to write her own songs and partners with well-known Middle Eastern musicians, and her catalog of four songs can be found on all musical platforms. In the United States, she performs with master musicians, and Nibal sang with the National Arab Orchestra, and she performs all around the states and at various events such as the AANM Grand Gala in October 2021 in Detroit, the ACC Gala in December of 2021 in Houston, the Connect Arab America: Empowerment Summit in Washington DC in November 2022. In addition, she performed at the Rene Moawad Foundation in March 2023, Palestine Foundation on April 30th, and many more. Her New York debut happened in November 2021 at the Roulette Theater in association with the Robert Browning Association and Roulette Intermedium and again in March 2023. Today, Nibal is based in Texas, working on her first album to include songs written and composed by herself and collaborating with other well-known musicians and artists.
Major Alea Nadeem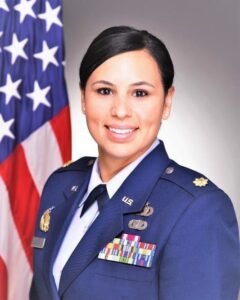 Major Alea Nadeem is a Department of the Air Force intelligence officer. She serves as a Department of the Air Force Congressional Liaison to the U.S. Senate Appropriations & Budget Committees / Senators. Prior to this assignment, she was assigned to the National Security Council as part of the Executive Office of the President where she led the repatriation and resettlement of Guantanamo Bay detainees to reduce the population. She has enacted policy change within the Department of the Air Force for service women by allowing them to wear their hair in braids & ponytails; prior to this service women could only wear their hair in a bun or were forced to cut hair it to their neck if they wanted to wear it down. She worked to update military uniforms to accommodate pregnant servicewomen. She has served her country for 16 years and deployed in support of Operation Inherent Resolve.
Melaak Rashid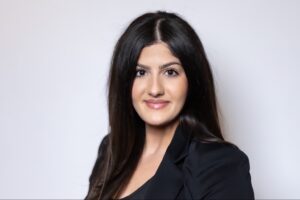 Melaak Rashid is originally from Ohio and is of Palestinian heritage. She has a Master's in Public Administration and Nonprofit Leadership and Bachelors's in Liberal Arts from Cleveland State University. She is a Nonprofit Consultant at United Funding specializing in grant writing, organizational development, Human Resources, Compliance, and Cultural Competency Training, as well as holds positions as the Development Director for Smart Development, Inc, Melaak has over 7 years experience as a nonprofit professional helping bring in over 15MIL to minority-led nonprofits to further their work and missions and small businesses across Greater Cleveland. Melaak received her bachelor's of Liberal Arts in Political Science with a minor in International Politics from Cleveland State University as well as her Master's in Public Administration and Nonprofit Leadership with certificates in Urban Planning and Nonprofit Management from The Levin College of Urban Affairs. Currently, She is a Ph.D. candidate in Public Affairs focusing on developing a cross-sector model elevating nonprofit, private, and public sector relations in achieving intersectional outcomes in community and economic development. She currently serves as a board member for CAIR-Cleveland, ClevelandVOTES, The Young Latino Network, and Arab American Voter Project, and serves as a community advisory board member for The Refugee Response, and has received awards from Cleveland Professional 20/30 Club in 2021 for Top 25 under 35 Movers & Shakers, 2020 the Ohio CDC Association Ned Neuhausel Award, Global Cleveland December 2021 Youth Leader Award, and was apart of the 2021 NGen Independent Sector fellowship.
Serena Rasoul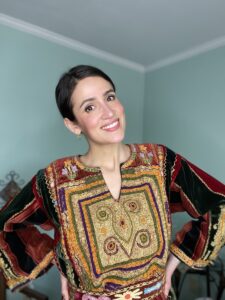 Serena Rasoul, a Ph.D. candidate, and recent Harvard Fellow, is Palestinian-American from Southwest Virginia. As a Harvard Fellow, she explored the rich ecological themes in Palestinian folklore. This fall, she will continue her research as a Ph.D. Candidate at Columbia University in NYC. She currently works for the Smithsonian National Museum of Asian Art, where she consults on a variety of artistic and community-based projects. Serena has a range of professional experience from the US Department of Education to the United States Institute of Peace. In 2021, she founded an organization called MA Casting and Consulting, which elevates MENA and Muslim creatives into mainstream spaces. Her organization spearheaded the first study and test on the portrayal of Muslim women on-screen alongside the Geena Davis Institute for Gender in Media and the Pillars Fund. Serena recently performed at the Kennedy Center in DC, has been featured in NPR and Variety magazine, and was recently named one of the Top 100 PoC in Media by AN Publishing. She holds a master's degree from George Washington University and two bachelor's degrees from The University of Virginia.
Amr Hassan Sayed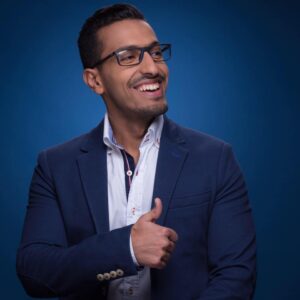 Amr Hassan Sayed completed ten years as a correspondent with AL Jazeera Media Networks. He joined the network as their youngest reporter at 23 in the heat of the Arab Spring. Later, he moved to Doha, where he became the youngest TV presenter on the network. His reporting includes Cairo, London, Beirut, Tunis, Johannesburg, and other capitals worldwide. He earned his Bachelor's from Misr University for Science & Technology in Mass Communications. Then, he pursued his first Master's degree in Journalism from The American University in Cairo. He's expected to graduate this May from the School of Foreign Service at Georgetown University with an MA degree in Security Studies.
Ahmed Shama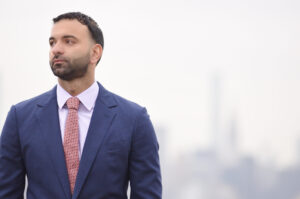 In his 11 years as a State Department Foreign Service Officer and four years as a U.S. Marine, Ahmed Shama has played an instrumental role in fostering better relations between the United States and the Middle East and in facilitating Arab American public service. He recently concluded a tour as a Political Advisor at the U.S. Mission to the United Nations, where he covered some of the world's most challenging conflicts, including Iraq, Libya, and Syria. Ahmed led Security Council negotiations on key resolutions, including providing Iraq election monitors for its October 10th, 2021 elections; securing delivery of UN cross-border assistance to more than 10 million Syrians; leading successful negotiations on a resolution demanding the Taliban provide foreigners and Afghans safe passage to the Kabul airport; and a Security Council statement criticizing Israel's February 2023 settlement expansion. He now serves as the lead on Middle East policy at the US Embassy in London. Ahmed previously served on the Department's Syria Desk where he helped secure waivers to Syrian refugees in need of critical medical care in the United States. Prior to joining the Department of State, he enlisted in the U.S. Marine Corps at the age of 17 and deployed to Ramadi, Iraq in 2006, the then self-proclaimed capital of Al-Qaida in Iraq. Ahmed immigrated to New York City from Egypt at the age of six and holds a Master's Degree from Georgetown University and a Bachelor's Degree from SUNY New Paltz.
Mohammad Shouman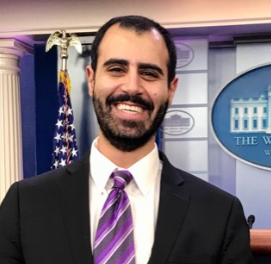 A native of Beit Hanina, Mohammad Shouman is a Palestinian-American attorney in the U.S. Department of Health and Human Services (HHS), where he serves in the Immediate Office of the Secretary's Office of the General Counsel. In 2022, he received an HHS Office of the General Counsel's Excellence of Services Award, which recognized him and his teammates for "sustained, outstanding achievement" in providing ethics legal services, pre-appointment ethics clearances, and financial disclosure compliance during the Biden Administration transition. Mr. Shouman previously served at the U.S. Department of Veterans Affairs, the D.C. Housing Authority, and the D.C. Office of the Attorney General. He also provided legal consulting services to the World Bank Group. While at the World Bank Group, Mr. Shouman focused on private sector development and public-private partnerships in the Middle East and North Africa region. More recently, Mr. Shouman was a Professorial Lecturer of Law at the George Washington University Law School, where he served as a journal adjunct for the Federal Circuit Bar Journal. He is also a recipient of the U.S. President's National Service Award.
Zeinab Sobh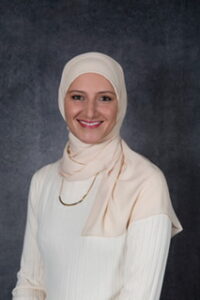 Dr. Zeinab Sobh is a Lebanese-American Clinical Psychotherapist and a mother to Ibrahim (21), Fatima (17), and Hussein (14). Dr. Sobh founded Michigan Evaluations and Assessments, a psychological clinic specializing in psychoeducational evaluations. Dr. Sobh is an Assistant Professor at Madonna University in the Graduate Clinical Psychology Department and teaches at Eastern Michigan University in both the Undergraduate Department of Teacher Education and the Graduate Department of Special Education. She has also received Fellowship Certification in neurodevelopmental disabilities from the Michigan Leadership Education Neurodevelopmental Disabilities program. As a mental health provider, Dr. Sobh has been an advocate for breaking down the stigma surrounding mental health among both the Arab and Muslim communities. She is a member of the Michigan Muslim Mental Health Professionals and has presented to various organizations on Arab culture and mental health, including the Michigan School of Psychology Cultural Competency Conference. Her research focuses on Arab American adolescents.
Eman Tadros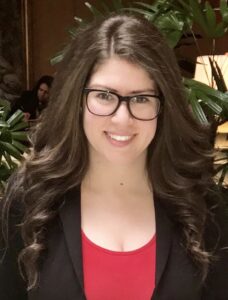 Dr. Eman Tadros is a first-generation Jordanian and Cuban Assistant Professor at Syracuse University in the Department of Marriage and Family Therapy. She is a licensed marriage and family therapist, MBTI certified, an AAMFT Approved Supervisor, and the Illinois Family TEAM leader. She is the Assistant Editor for the journal Child: Care, Health and Development. Dr. Tadros received her Ph.D. from the University of Akron's Counselor Education and Supervision: Marriage and Family Therapy program, her M.S. in Marriage and Family Therapy from Seton Hall University, and her B.S. in Psychology from Northeastern University. Prior to Syracuse, she was an Assistant Professor and MFC track leader in the Division of Psychology and Counseling as well as a faculty affiliate in the Gender and Sexuality Studies program at Governors State University. Dr. Tadros has published 105 journal articles. Her research focuses on incarcerated couples and families, culturally informed systemic treatment, and Arab American relationships. She has written articles for magazines and edited collections such as The Advocate and Family Therapy Magazine. She has advocated on Capitol Hill and works with the Empowering Woman program at Northeastern. She has worked in clinical mental health, hospitals, correctional settings, private practices, schools, and telehealth. She has secured external funding from the AAMFT Minority Fellowship Program funded by SAMHSA for four years. She has won several awards, such as Researcher of the Year by the American Mental Health Counselors Association and community leadership awards from the New York Knicks and Milwaukee Bucks.
Maya Younis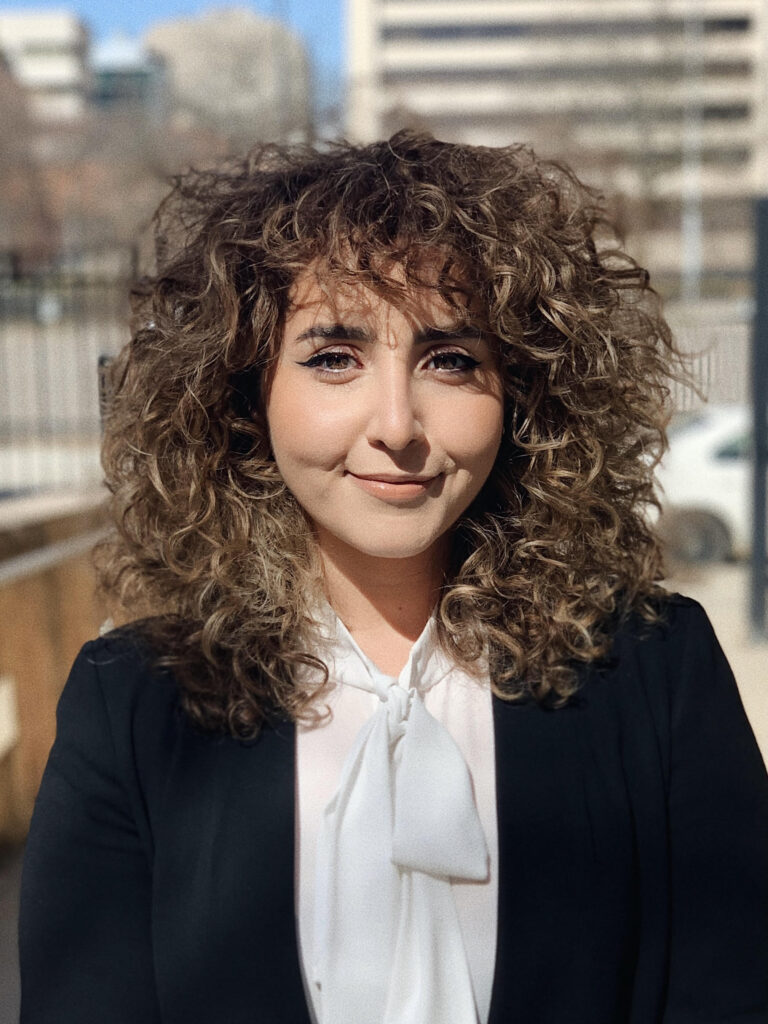 Maya Younis spent her life advocating for the rights of women and the disenfranchised. A Detroit Mercy Law graduate, Maya served as the Executive Vice President of the Student Bar Association, and President of the Women's Law Caucus. Maya counseled and represented clients in UDM's Family Law Clinic, clerked for former Judge Tarnow of the U.S. District Court for the Eastern District of Michigan, and at Miller Law. Maya conducted research and drafted policy arguments for indigent clients through Street Democracy, to address societal systems that perpetuate and punish poverty. Maya received the National Association of Women Judges Florence L. Murray Award (2022), presented to a non-judge who has influenced women to pursue legal careers or advanced opportunities for women in the law. Currently, Maya serves as a Judicial Attorney at the Third Circuit Court, and as Women Lawyers Association of Michigan Wayne (WLAM) Regional Representative and Co-chair of its DEI Committee.
Lexis Zeidan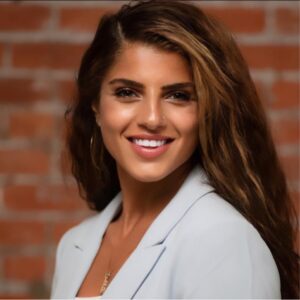 Lexis Zeidan is a Palestinian native with a passion for social justice, education equity, and the advancement and success of people of color, women of color, and Arab Women. She grew up in Dearborn, MI, and obtained degrees from both Michigan State University and the University of Michigan. Zeidan's experience and time as the President of the Arab Cultural Society at Michigan State University established her passion for both dig deeper into advancing the success of people of color and a passion for serving as a role model and mentor to younger Arab women. Lexis's passion led her to being an educator where she got to teach and lead in various schools across Southeast Michigan/Detroit. She then went on to deepen her impact by joining Teach for America Detroit where Lexis was able to lead efforts on recruiting and retaining teachers serving students of color across Detroit/Southeast Michigan. After attending Michigan Ross, she has decided to further her impact by working to identify ways in which we can bridge community growth and economic development all in service of ensuring the survival of communities across Michigan.
Compiled by Arab America
Check out Arab America's blog here!