Bringing Pre-Modern Arabic Texts into English Translation with Chip Rosetti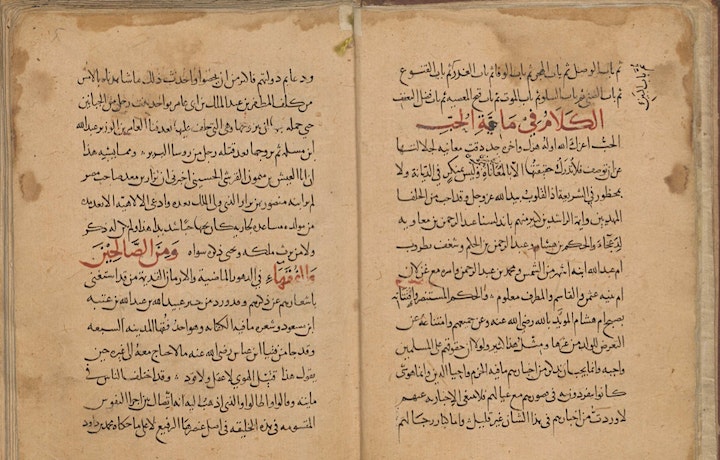 Date/Time
Date(s) - 07/23/2023
9:00 am - 10:30 am
Categories
Cost:
Free USD
Contact Person:

Email:

Website:
https://www.eventbrite.co.uk/e/bringing-pre-modern-arabic-texts-into-english-translation-with-chip-rosetti-tickets-479133981637
Phone:

Organization:
MACFEST - Muslim Arts and Culture Festival

VIRTUAL
Over the last decade, the Library has introduced English-language readers to vibrant new translations of significant works of Arabic literature. With an emphasis on the seventh to nineteenth centuries, the Library of Arabic Literature publishes texts from the pre-Islamic era to the cusp of the modern period across a wide range of genres, from poetry to religion, philosophy, law, science, travel writing, and history.
In this insightful panel, two of the Library's editorial board members will speak about their own work as editors and translators. Dr. Mohammed Rustom will speak about his recent edition and translation of The Essence of Reality: A Defense of Philosophical Sufism, a ground-breaking text on Islamic mysticism by the 6th/12th-century scholar 'Ayn al-Qudat.
Dr. Enass Khansa will discuss her current work producing a new Arabic edition of Ibn Hazm's classic text, Tawq al-Hamamah, as well as her edition and translation of an anonymous popular narrative, Hadith Ziyad ibn 'Amir al-Kinani from 7th/13th-century Andalusia.
Moderated by: Chip Rossetti, the Library of Arabic Literature's Editorial Director.
Map Unavailable