Laylit Arab w Tarab Live music and dance with the SF Sahra Band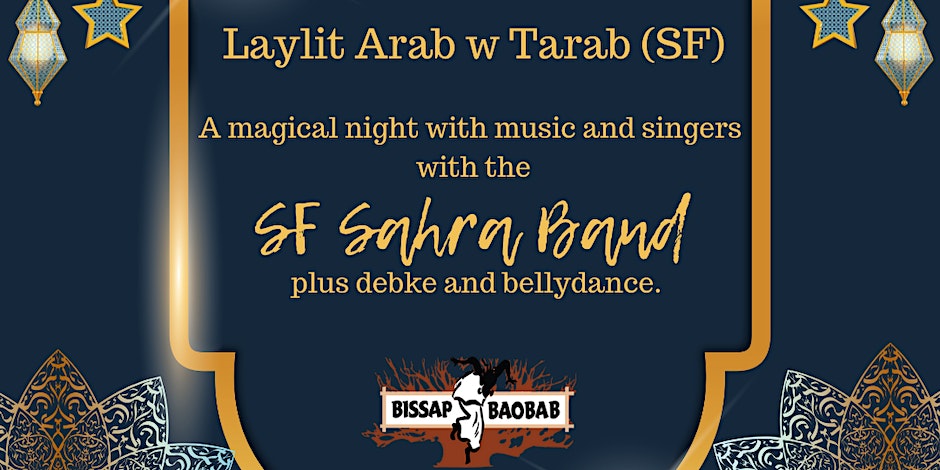 Date/Time
Date(s) - 11/28/2023
7:00 pm - 10:00 pm
Location
Bissap Baobab
Categories
Cost:
25 USD
Contact Person:

Email:

Website:
https://www.eventbrite.com/e/laylit-arab-w-tarab-live-music-and-dance-with-the-sf-sahra-band-at-baobab-tickets-750966670527
Phone:

Organization: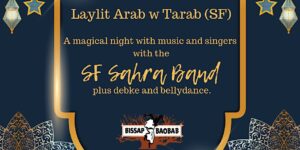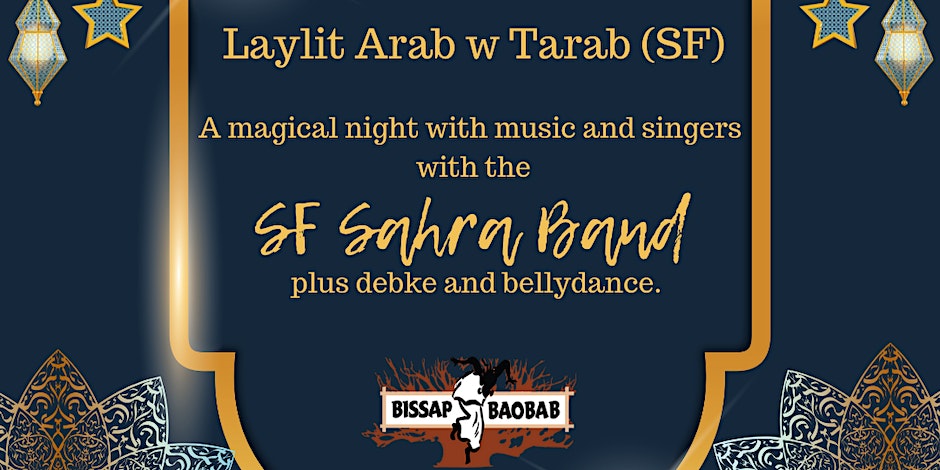 About this event
The SF Sahra Band is a band of Middle Eastern musicians, singers and dancers dedicated to presenting their art and culture through acoustic traditional instruments and classic and folkloric song and dance – both dabke and belly dance.
Please join us and hear the sounds of the oud, the qanun, the nay, the tabla, riq and duf. All traditional instruments. We will play old favourite and popular classic songs and also bring back the old tunes from generations past.
The first part of our show will be a set musical program including belly dance and dabke dance lessons. The second part of our show will bring the memories of the past through the music, lyrics and song and we hope it will inspire you to get up and join us dancing and singing along.
-SF Sahra Band- Amina Goodyear, Ari Marcus, Catrene Malshey,
Clarissa Bitar,
Hashem Abdel Hadi,
Mohini Rustagi,
Skander Gajim, Sarah Zedak,
Sultana Al Arabi,
Susu Pampanin
-Laylit Arab w Tarab-
Live music and singers with the SF Sahra Band plus debke and bellydance.
All ages
Tickets on sale here and at the door!