Let's Discuss "The Beekeeper of Aleppo" by Christi Lefteri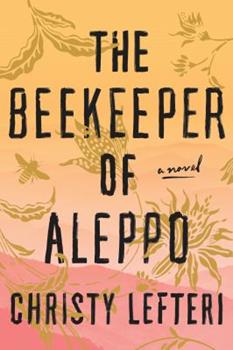 Date/Time
Date(s) - 04/30/2023
6:00 pm - 8:00 pm
Location
Athens Pizza
Categories
Cost:
4.00 USD
Contact Person:

Email:

Website:
https://www.meetup.com/decatur-women-s-book-club/events/291965721/
Phone:

Organization:
DeCatur Women's Book Club

Member Linda Fabel Duque suggested we read this book and will lead the discussion of this love story of a mother blinded by loss and her husband who insists on their survival as they undertake the Syrian refugee trail to Europe.
Nuri is a beekeeper; his wife, Afra, an artist. They live a simple life, rich in family and friends, in the beautiful Syrian city of Aleppo–until the unthinkable happens. When all they care for is destroyed by war, they are forced to escape. But what Afra has seen is so terrible she has gone blind, and so they must embark on a perilous journey through Turkey and Greece towards an uncertain future in Britain. On the way, Nuri is sustained by the knowledge that waiting for them is Mustafa, his cousin and business partner, who has started an apiary and is teaching fellow refugees in Yorkshire to keep bees.
As Nuri and Afra travel through a broken world, they must confront not only the pain of their own unspeakable loss, but dangers that would overwhelm the bravest of souls. Above all, they must journey to find each other again.
The Beekeeper of Aleppo is a testament to the triumph of the human spirit. It is the kind of book that reminds us of the power of storytelling. I hope you are able to join us for the discussion!