The Nakba and Palestinian Refugees 75 Years On: Why they Still Matter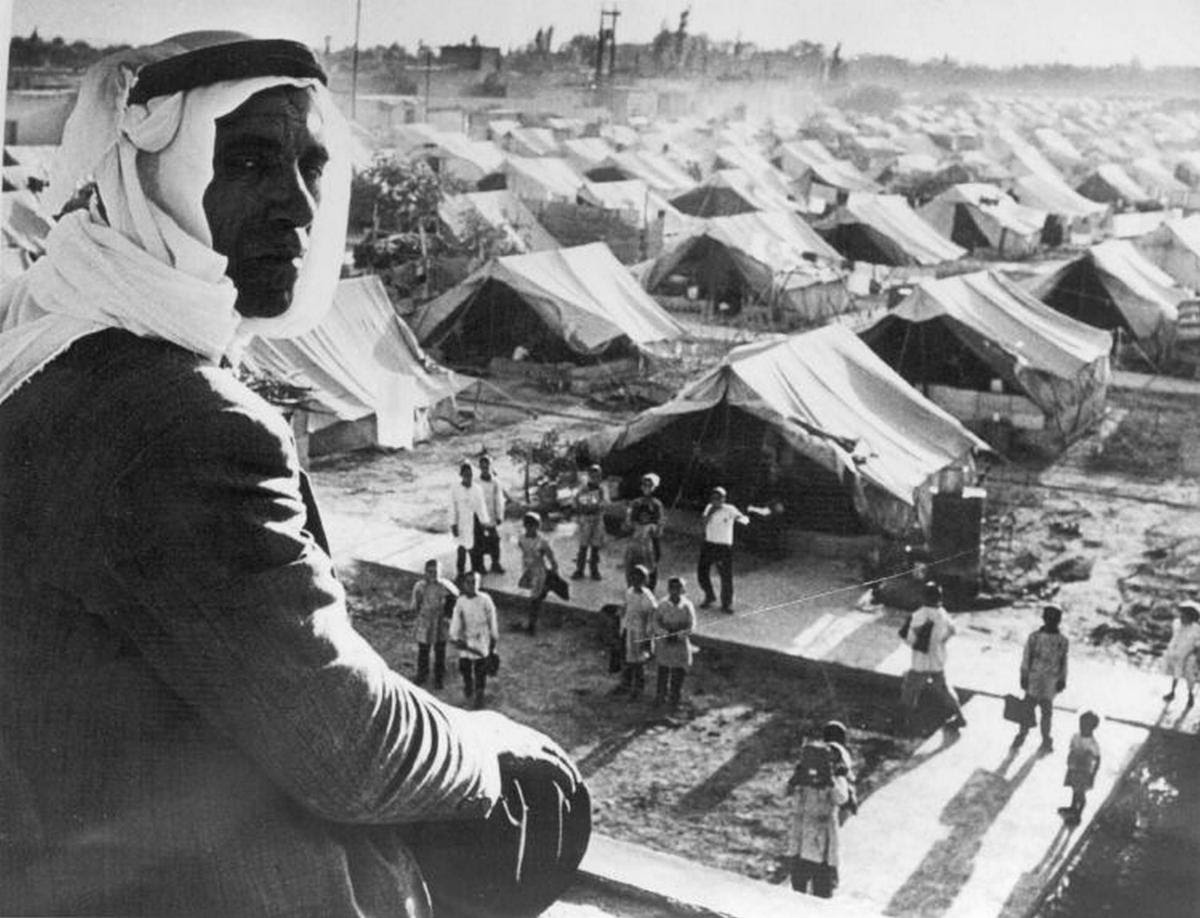 Date/Time
Date(s) - 05/17/2023
9:30 am - 10:45 am
Categories
Cost:
Free USD
Contact Person:

Email:

Website:
https://mei.edu/events/nakba-and-palestinian-refugees-75-years-why-they-still-matter
Phone:

Organization:


May 15th marks 75 years since the Nakba, or "catastrophe," when roughly 750,000 Palestinians—some two-thirds of Palestine's Arab population—were forced to flee their homes over the course of Israel's creation in 1948. Three-quarters of a century later, the number of Palestinian refugees now stands at over 8 million, including those displaced in 1948 and 1967, making them the largest and oldest unsettled refugee population in the world. Although regarded by many as the "original sin" of the Israeli-Palestinian conflict and officially designated as one of the core issues of the Israeli-Palestinian peace process, the Palestinian refugee problem has long been sidelined by Israel, the peace process agenda, and even Palestinian leaders themselves.
Why has the Palestinian refugee problem persisted for as long as it has? How central is its resolution to the question of Palestinian-Israeli peace? Why are some in Israel and the United States seeking to do away with the refugee issue altogether? What lessons does the 1948 Nakba offer for vulnerable Palestinian communities today?
To shed light on these and other questions, the Middle East Institute (MEI) is pleased to invite you to join a special webinar discussion.
Speakers
Leila Hilal: Human rights and conflict resolution expert; Consulting advisor to the Carter Center
Ahlam Muhtaseb: Professor of media studies at California State University, San Bernardino (CSUSB)
Josh Ruebner: Director of Government Relations at the Institute for Middle East Understanding (IMEU)
Lubnah Shomali: Advocacy Manager for BADIL Resource Center for Palestinian Residency and Refugee Rights
Khaled Elgindy, moderator: Senior Fellow and Director of the Program on Palestine and Palestinian-Israeli Affairs, Middle East Institute
Map Unavailable